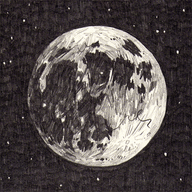 Loonaverse's pioneer.
Early Supporters
Single and Proud
Posts

471
Reaction score

1,803
Points

7,170
Location
Plus Coins
You can read Webtoons on these apps :
Line Webtoon (English and other languages)
Meet WEBTOON™. We started a whole new way to create stories and opened it up to anyone with a story to tell. We're home to thousands of creator-owned content with amazing, diverse visions from all over the world. Get in on the latest original romance, comedy, action, fantasy, horror, and more...

play.google.com
Naver Webtoon (Korean)
Check out new webtoons everyday on NAVER Webtoons! All webtoons are sorted by view count, update or title, so you can easily find the one you're looking for. Use your reading history under the menus to continue reading from the last page you read, or '48-Hour Temporary Save' to enjoy webtoons...

play.google.com
Daum Webtoon (Korean)
다음웹툰이 2.3 으로 더욱 새로워집니다! 보다 편리하고 심플해진 앱디자인으로, 쉽고 편리하게 웹툰을 찾아보거나 웹툰 추천을 받아볼 수 있습니다. 인기 웹툰 속 주인공들이 살아숨쉬는 듯한 프로모션 영역은 새로운 재미요소! 다양한 웹툰을 추천해드릴 예정이니 놓치지 마세요. ** 이제 메인이 TOP이 됩니다! 작품 랭킹 및 다양한 프로모션 소식을 TOP에서 만나보세요. ** 기다무 탭에서 '기다리면무료' 작품들을 쉽게 만나보세요. 이제는 기다무 탭에서 최신 및 인기 기다무 작품 리스트를 제공합니다. 더 재밌고 다양한...

play.google.com
M
y personal favorite at the moment :

-My Girlfriend is a tough guy (it's available only in Naver Webtoon, thus in Korean) Genre : Romance, BL, Fantasy
-30 minute walk (it's available only in Naver Webtoon, thus in Korean) Genre : Romance, School life
-Dice Genre : Fantasy, Drama, School life
-Small World Genre : BL, Comedy, Romance
-Let's Play Genre : Romance, Comedy
-Lookism Genre : Drama, School life, Fantasy, Romance

​