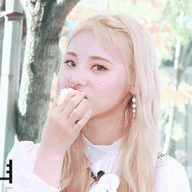 뉴이스트 ❤️ 동호회 🐯
Translation Lead
Donor
Joined

Jun 16, 2019
Posts

342
Reaction score

377
Points

23,570
Location
Plus Coins
"My bias Ryeowook is in a relationship" Yuqi's inner thoughts exposed! She sighed: Everyone joked that my house has collapsed!
2021.01.27
Article: Liu Wanxin (劉宛欣)
Images: Weibo (宋雨琦_G-I-DLE), VLIVE
Translation: Vanilla Cupcake
South Korean girl group (G)I-DLE's Chinese member Yuqi pointed out many times that she is a Super Junior's fan, and that her favorite member is Ryeowook. Recently in a live stream, an unaware fan asked Yuqi if she "has a favorite idol." Yuqi confirmed again that it is still Ryeowook. Yuqi also mentioned "some depressing news from not long ago," referring to the news from a few months ago when Ryeowook admitted he is in a relationship. Yuqi even started singing a Super Junior song, which led to lots of discussion among fans.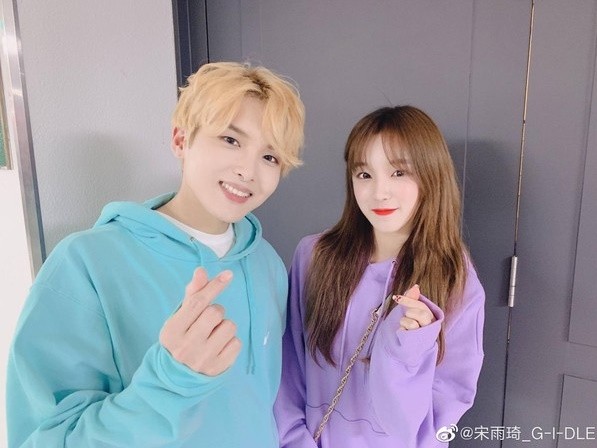 Yuqi mentioned a few times that she is a fan of Ryeowook.​
Yuqi started her VLIVE live stream a few days ago. A fan asked, "do you have a favorite idol?" Yuqi immediately responded, "of course! I'm such a loyal person. Super Junior, my first love, my first love!" Right after, Yuqi joked, "but there was some depressing news from not long ago," and she brought up the news when Ryeowook admitted to being in a relationship. Yuqi pointed out that her name entered the trending list, and many of her friends messaged her. Jokingly, Yuqi held her forehead and sighed, "everyone said my house has collapsed (meaning your favorite idol is now in a relationship)."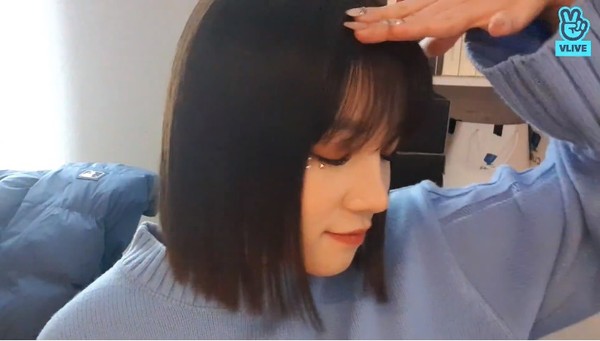 Yuqi mentioned her name was trending​
After that, she clapped her hands cheerfully and noted, "I wish them all the best! As a fan, I will always support our Ryeowook sunbae." Fans then asked her to sing a Super Junior song, and she sang a lesser-known B-side song, "Daydream," proving she is a true fan.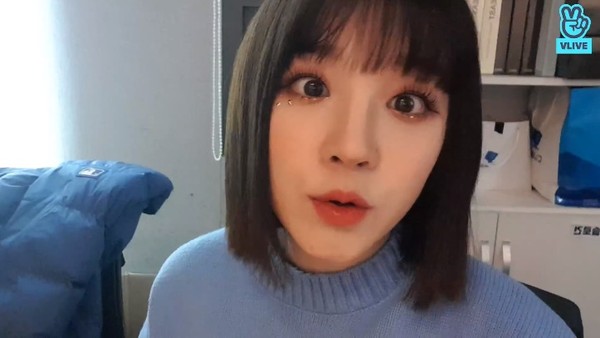 Yuqi sang a Super Junior song​
In September 2020, Ryeowook was found to be in a relationship with girl group TAHITI's 26 years old member and current actress, Ari. The involved entertainment companies have confirmed the relationship after the news was exposed, "Ryeowook and Ari have developed from sunbae and hoobae to a romantic relationship." According to sources, Ari is currently 26 years old, which is a 7-year age difference from the 33-year-old Ryeowook. Ari debuted in girl group TAHITI in 2012. The group disbanded in 2018, and she continued her professional career as an actress.
엄지는 내 장미
VIP+
Early Supporters
Joined

Jun 15, 2019
Posts

9,686
Reaction score

10,481
Points

54,120
Location
Plus Coins
Yuqi is adorable and clearly a true fan in being happy for Ryeowook and his relationship.
Thank you for the translation.​
<3
Social Media
Top Ten Elite
Fifth Place HoE
Joined

Jun 19, 2019
Posts

11,148
Reaction score

113,710
Points

104,920
Plus Coins
She's a loyal and supportive fangirl. Glad to see this side of her