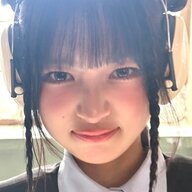 kitsch 👁️
Events Elite Squad
Best Updaters
Top Poster Of Month
Joined

Jun 15, 2019
Posts

222,557
Reaction score

202,633
Points

159,820
Location
Plus Coins
Pronouns

He/Him
Iroh
VIP+
Early Supporters
Best Updaters
Joined

Jun 16, 2019
Posts

6,249
Reaction score

16,719
Points

62,670
Plus Coins
This sounds like a generic song you'd expect from an American boyband but with BigHit's horrible vocal processing added in as well. It's sad to see.

I remember just a few years back BTS fans were so confident that the group would never abandon their roots by releasing generic English songs to pander to the Western market but here we are now. At least Butter was decent but Dynamite and this song? Just meh...
Last edited:
SKZ Simp 🍇🍇🍇
Early Supporters
Joined

Jun 26, 2019
Posts

1,566
Reaction score

1,654
Points

9,370
Location
Plus Coins
Ok this is one is the worst english release by a lot
Id never thought id say the words "RM looks horrible" but.......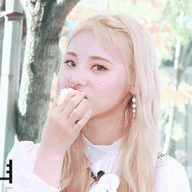 Joined

Jun 16, 2019
Posts

340
Reaction score

378
Points

23,570
Location
Plus Coins
I can't even finish this unfortunately, just feels too cheesy and generic pop for my taste
, and I'm very distracted by RM's hair LMAO
are you falling in love? i've a feeling you are
VIP+
Joined

Jun 15, 2019
Posts

2,967
Reaction score

14,023
Points

52,420
Location
Plus Coins
waiting for the moment where they will write their own songs in korean again and leave this trashy money seeking route cause it's such a waste, the biggest boyband at the moment and all they do is succumb to the generic American sound
I was hoping dynamite and butter were just side effects cause of the pandemic and them not being able to go on tour but if they keep this going they will just become forgettable like all boy groups
🚀🚩
Social Media Lead
VIP+
Donor+
Joined

Jun 17, 2019
Posts

5,202
Reaction score

12,848
Points

67,920
Location
Plus Coins
I have become a
Permission to Dance
apologist. idc idc. I like it!!!
​
Oh, I'm sorry, but nobody does evil the way I do!
Events Elite Squad
Sixth Place HoE
Joined

Jun 30, 2019
Posts

6,459
Reaction score

20,622
Points

99,920
Plus Coins
Pronouns

She/Her
Honest to god I could even finish it
I'll just pretend she doesn't exist
But I will NOT tolerate this Dynamite slander!
She's better than butter and that's a FACT!​
Last edited: