Joined

Jun 15, 2019
Posts

1,589
Reaction score

1,141
Points

13,120
Location
Plus Coins
Elite Points (Sept. + Oct.)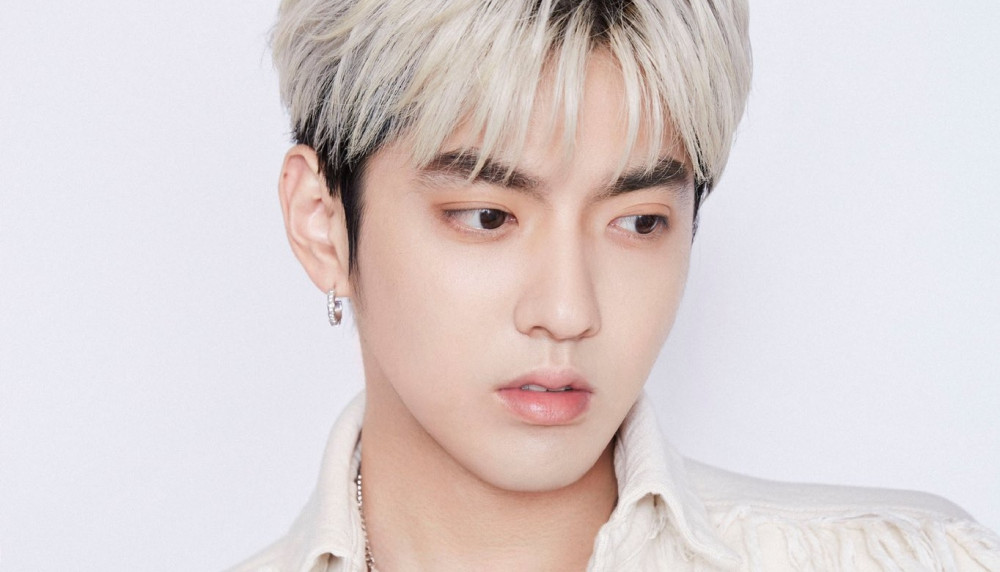 A 19-year-old Chinese girl has accused
Kris Wu
of allegedly raping her and 30 other girls.
Recently, 19-year-old Du Meizhu sat down with 'Wangyi' for an
interview
in order to reveal details regarding Kris Wu's alleged rape. She claimed that Kris Wu raped her and at least 30 other girls, including teenagers, after getting them drunk.
According to posts on Twitter, Du Meizhu revealed that Kris Wu would "
pick up
" young women in the fan club and invite them over to hotels. Check out the full post below: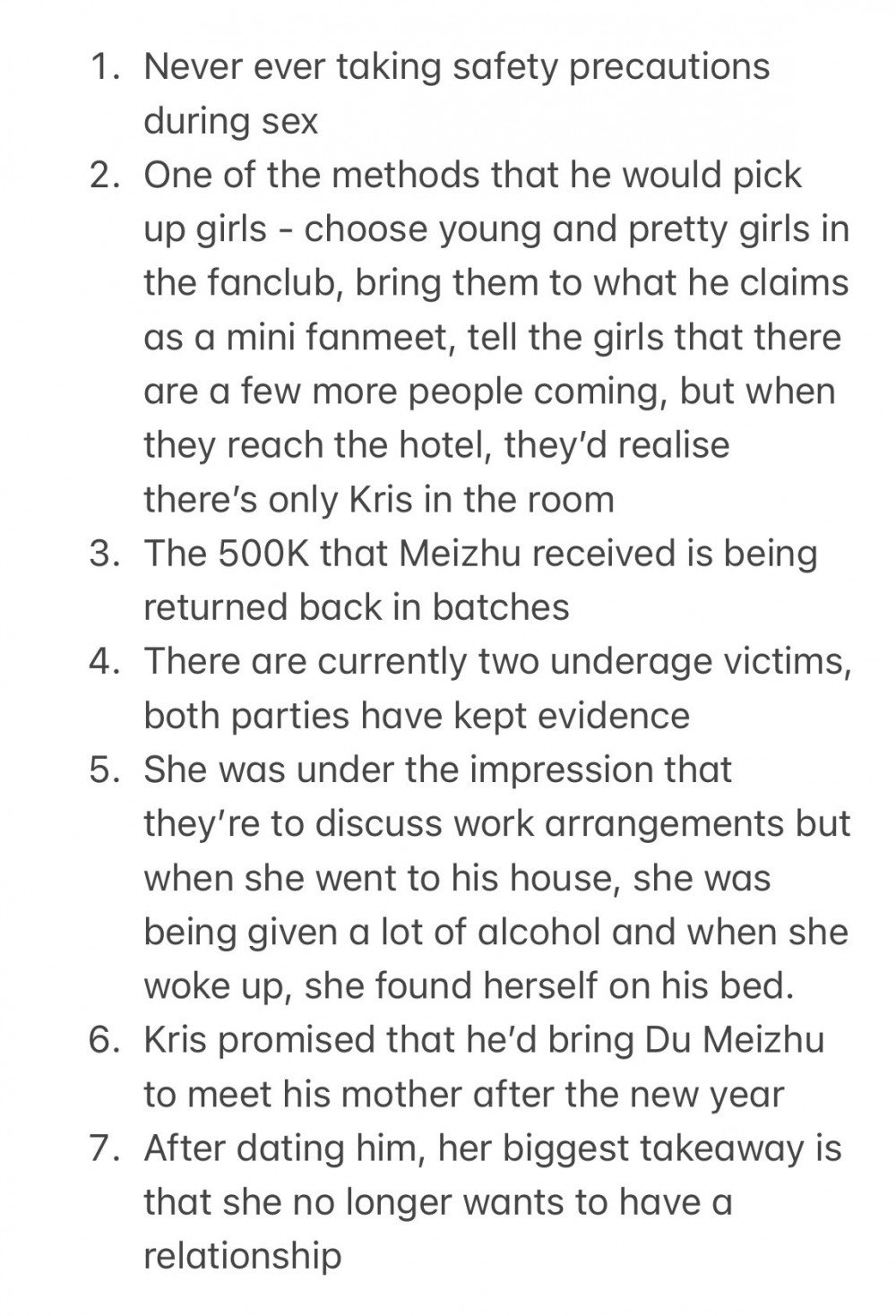 Du Meizhu has also responded to Kris Wu's legal team with the assurance that she and the other alleged victims will hand over their evidence to the police in due course.
Furthermore, recordings of Du Meizhu's purported chat conversations with Kris Wu's staff are circulating online. The chat reportedly reveals that the accuser has asked for 8 million yuan ($1.2 million USD) from Kris's team, which was later rejected and led to a settlement of 2 million yuan.
A post on Twitter revealed that the condition from Kris Wu's side was that Du Meizhu would have to "
delete her posts
" and "
admit that the information she had released previously was unverified
.
Source
I remember being so happy for him hearing his music for the soundtrack of that upcoming Disney movie. I've never been clear on this forum's policy with regards to swearing so I avoid it out of an abundance of caution, therefore I really can't express how I really feel about this situation. But there is not that much thick, black smoke without a raging fire. Seriously, screw him.
SKZ Simp 🍇🍇🍇
Early Supporters
Joined

Jun 26, 2019
Posts

1,537
Reaction score

1,624
Points

9,370
Location
Plus Coins
Elite Points (Sept. + Oct.)
His pr team is deleting almost all the articles on this.
Im glad everyone already knows
Don't let me sink, please
Donor
Joined

Dec 28, 2020
Posts

2,683
Reaction score

3,960
Points

15,320
Location
Plus Coins
Elite Points (Sept. + Oct.)
What a horrible man.
I hope he gets what he deserves.
Rape is serious and anyone that does it is scum.