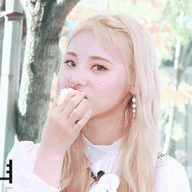 뉴이스트 ❤️ 동호회 🐯
Translation Lead
Donor
Joined

Jun 16, 2019
Posts

342
Reaction score

377
Points

23,570
Location
Plus Coins
Aespa admitted: SM talent scouts look like scammers… A review of how certain SM artists got discovered by SM talent scouts
2021.05.23
Article: WishNote
Translation: Vanilla Cupcake
Recently, aespa participated in an online variety show. During the show, the members discussed their group and personal online profiles. Aside from Giselle, the other three members were discovered by talent scouts.
In the personal profiles, it was noted that three of the group members, Karina, Winter, and NingNing, all thought the SM talent scout was a scammer. Winter admitted, "Although it was quite embarrassing, it was absolutely true!" Karina and NingNing nodded their heads in agreement.
Later, Winter also noted, "If a talent scout approaches you, and if they appear really odd, that's a SM talent scout!" Everyone bursted out laughing. However, SM talent scouts usually won't tell you which company they represent. They will only provide you with a name card for auditions; no wonder many artists thought the talent scouts are scammers or bad guys.
Many SM artists shared how they were scouted after their debut. Among these stories, there were quite a few funny ones, let us take a look~
1) Girls Generation Seohyun
When Seohyun was 8 years old, she noticed a lady staring at her while she was waiting for the subway. Seohyun thought the lady was very strange, so she deliberately walked towards another train cart. Surprisingly, the lady continued to follow Seohyun. Seohyun admitted she was very terrified at the time. Fortunately, they resolved the misunderstanding when the strange lady handed over her name card to confirm her identify.
2) Exo Sehun
Sehun was eating tteokbokki while walking home from school one day. A couple of ladies (SM talent scouts) approached Sehun, who was an elementary school student then, and asked if he could hand over his mom's phone number. Little Sehun thought the SM talent scouts were bad guys, and he quickly ran away. This led to an unexpected wild goose chase, and the SM talent scouts ran after Sehun for almost 30 minutes!
3) NCT Taeyong
The SM talent scouts bought Taeyong a lot of delicious food. Taeyong thought the talent scouts were very nice, so he followed along with them. The key point was – when Taeyong asked which company the talent scouts represent, the talent scouts purposely wanted to sound ambiguous and responded, "one of the big three." Taeyong thought they meant one of the big three TV stations like SBS, KBS, and MBC. It wasn't until he arrived at the SM audition when he realized it was a misunderstanding.
Iroh
VIP+
Early Supporters
Joined

Jun 16, 2019
Posts

5,352
Reaction score

15,967
Points

54,170
Plus Coins
That doesn't really come off as a surprise. Can you imagine some random stranger just walking up to you and trying to recruit you? You'd think they were part of some sort of cult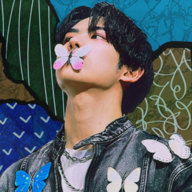 Proud Soomanie
Community Manager
Moderator
Events Trainee
Top Ten Elite
Joined

Jun 16, 2019
Posts

2,180
Reaction score

5,043
Points

32,670
Location
Plus Coins
SM Scouting Stories are always so funny, recently Jaemin told his as well in a variety show
He said he was a kid and a weird woman came up to him and said she was watching him, so he ran to his mother kfghklf
Then the woman told her she was from SM
Seems like he had no interest in being an idol at all at the beginning, he said he would sit around the practice room and play games and that the managers would scold him for it and he was like "why are they being mean to me? they were the ones that brought me here I just wanted to become a surgeon"
Nations Idol
Early Supporters
Joined

Jun 15, 2019
Posts

3,183
Reaction score

3,304
Points

19,220
Location
Plus Coins
The Sehun story is a classic
PD-nim
First Place Elite
VIP+
Early Supporters
Joined

Jun 16, 2019
Posts

13,290
Reaction score

11,321
Points

51,120
Plus Coins
After hearing all those stories, I still don't understand why they don't identify themselves. Wouldn't that make their work more easy?
I mean, not every teenager want to be an idol, but I believe a lot of young people will follow a person if he/she says is working for SM (actually any of the BIG3 or BIG4?)
It's kind of dangerous too...in my country, if youthink like Taeyong, you could end up getting kidnapped.
Joined

Jun 15, 2019
Posts

113,835
Reaction score

167,198
Points

128,820
Plus Coins
lmao yeah it's normal for people to be scared of strangers who suddenly following you, but still those scouts have some amazing eyes to observe future idols
Never Knows Best
Events
VIP+
Top Ten Elite
Third Place HoE
Joined

Jun 18, 2019
Posts

1,854
Reaction score

3,359
Points

49,770
Location
Plus Coins
These stories are both scary and funny, ikjuhygf. But situations like these could lead to some real danger if the person wasn't actually a legit recruitor. I mean, it probably wouldn't be that hard to create a fake name card, and a young child like Seohyun or Sehun could easily fall for it.
This site uses cookies to help personalise content, tailor your experience and to keep you logged in if you register.
By continuing to use this site, you are consenting to our use of cookies.