😇
Social Media
First Place Elite
VIP+
Donor
Posts

6,011
Reaction score

88,856
Points

59,320
Plus Coins
ALBUM REVIEW: BTS – "MAP OF THE SOUL: 7"
Written by: Nara
On February 21, BTS made a grand comeback with their fourth studio album, 'Map of the Soul: 7' -- a sequel to their 2019 mini album 'Map of the Soul: Persona', with which it shares 5 tracks. In addition, of course, it contains a number of new tracks: 15 to be precise (bringing it to a subtotal of 20). Through the album, BTS tells a personal tale -- one of struggle and perseverance, a recollection of the path that led them to where they are today. Where their previous album, 'Map of the Soul: Persona', mirrored the group members' visible, outward persona, Map of the Soul: 7 turns it's gaze inwards in an exploration of their psyche and journey to self-acceptance. The '7' in the album title is symbolic of the seven members, and the seven years of their career.

This largely self -produced album is, as of yet, my favorite of the year: both in terms of the quality of music (a beautiful image of the members' individual artistic vision), and the variety of genres represented (catering to a wide range of tastes and preferences).
'Interlude: Shadow'
A solo track from Suga, 'Shadow' is a hip-hop-trap number. The intro, sampled from Skool Luv Affair (BTS's first EP), sets the perfect tone for this emotionally charged song. Suga, here, through fiery words, speaks about lofty ambitions, desires to reach greater heights. As the song progresses, there is a thematic shift, with his rap leading into an admission of fear -- born from the ever-growing shadow of fame that looms over him, and the immense burden of responsibility that comes with it. The sound of shattering glass integrated into the backing track hints at fragility and inner turnoil. His deep and energetic vocals match the sullen, introspective concept surprisingly well, and his fervid rapping makes you think hard about the truth and cost of celebrity.
9.25/10
'Black Swan'
This track, a January pre-release, is perhaps the most artistic in the album -- complete with an interpretive dance music video featuring the MN Dance Company. Black Swan, in continuum with the previous track, is a representation of the fear and darkness that comes with being an artist, and the tenacity needed to trudge through it, towards the goal of artistic perfection. The verses are deep and impactful; while the chorus is a bit gentler. It is a beautiful, yet sad song -- the sort that stays with you. Their impassioned vocals alongside the operatic instrumentation (the latter being my own personal favourite component of the song), however, don't paint an image of complete futility -- despite everything, music, being their means of expression, makes them what they are.
9.5/10
'Filter'
A Jimin solo, 'Filter', is a flirtatious, Latin-esque track: the very definition of easy-listening. We are met with a new side of Jimin, expressing his desire to show his audience more of himself -- a genie for their desires. The lyrics are very charming, and his melodious vocals are a nice complement to them -- evn though they are notably different from his previous solo tracks, such as the darker 'Lie', or the chaste 'Serendipity'.
7.75/10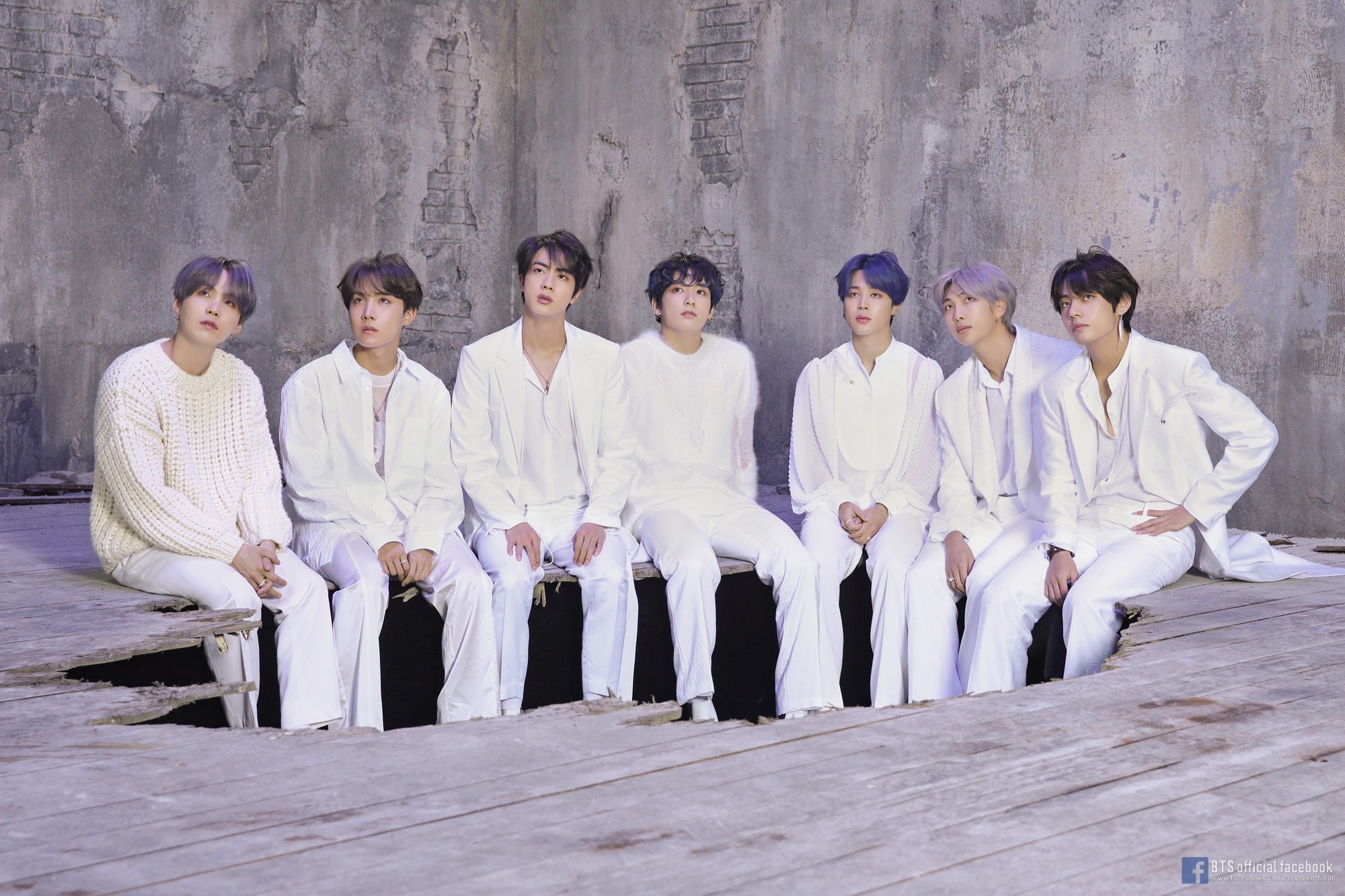 '시차 (My Time)'
'My Time', an R&B track by Jungkook, is definitely my favorite solo from the album. In it he tells a story of cinematic proportions -- of his life since his debut, and his years as a teen and young adult, that have flown past through the process of artistic pursuit. He speaks of how the events of his life differ from most, and wonders where his time went. Through this, his vocals are superb, with perfectly executed high notes in both the verses and the chorus, and enchanting humming after the bridge. The background instrumentals have an almost dreamlike quality, and the strong trap beat is vital and intense. Personally, I like how the song goes from sentimental to optimistic, in his hope to someday find his lost time -- giving the song as a whole a triumphant mood, similar to his other solo 'Euphoria.'
9.75/10
'Louder than bombs'
Co-written by BTS members, RM, Suga, J-hope and the pop singer Troye Silvan, 'Louder than Bombs' is a fusion of electro pop and trap sounds. It is a track with depth -- large, grand-sounding musical arrangement giving it a penetrative, moving quality.
The lyrics are a private acknowledgement of a shared sorrow between them and their audience. They sing of the moment of realisation -- when they recognise the emotions of those cheering for them as being something other than happiness, and how it shakes their world. This song also carries on the idea of a looming shadow of doubt and pain that is seen earlier in the album. However, regardless of this, they continue to sing, ignoring the pain, out of a sense of responsibilities and duty. Fitting for its impactful title, the track is very powerful, both in its meaning, and in the beautiful, moving vocal execution, with intricate harmonies and sweet falsettos.
8.25/10
'ON'
The title track of the album: a spirited and energetic dance number. Right from the marching band style intro, the song is lively and strong. The members draw themselves as captives of a beautiful prison, and the haunting shadow (a recurrent theme, as we can see) is referenced again -- a representation of fear and responsibility weighing them down. Through this, they also proclaim their unflinching will to move forward, through personal struggles, negativity, and criticism. The fierce vocals (my own favourite bits being Jungkook's bridge high notes) give a sense of confidence, of a readiness to fight. While I didn't like the title track as much as some of the b-sides, listening to them prepared to face their fears head on, gave me a jolt of self-belief, almost as though I could myself conquer the world. The trap beats and soaring harmonies are almost exultant, a beautiful pairing with the inspirational message the song -- accept your mistakes, embrace your fears, and keep march forth.
7.75/10
'욱 (UGH!)'
'Ugh', a rap track from RM, J-Hope, and Suga, borders on aggressive, with a fast trap rhythm building intensity. The song expresses discontent towards their haters, similar, somewhat, to their diss track 'Ddaeng'. They criticize a world taken over by directionless anger, and lament the destruction and hate it spreads when in control of a person's life. All the while, heavy string instrumentation and the sounds of gunshot draws the tempestuous atmosphere into a crescendo. They make it clear that they're tired of haters, repulsed by them, and are ready to shun them completely.
7.5/10
'00:00 (Zero O'Clock)'
This dreamy song, complete with acoustic guitar accompaniment and a gentler trap beat, features the honey-voiced vocal line (Jimin, Jin, Jungkook, and Taehyung). The name, '0:00', is in reference to the end of a day, 12 am, midnight -- and with it, the hope of a new beginning, a better future lying in wait. This message is one that most can relate to; anyone going through a life of daily drudgery needs the simple assurance of a happier future. I loved the beautiful harmonics in the vocals -- especially with Jin's angelic high notes. This song is a wonderful listen, not only at midnight like you might think, but also in the morning, to allow yourself to feel the freshness of a new day.
9.5/10
'Inner Child'
This brit-rock track is a solo song from V, and is an exercise in self-reflection. He looks back at his own past and in search of comforts for his younger self. He rediscovers the struggles that he faced as a child, and recognises them as indespensable in the making of him as he exists today. 'Inner Child' is calm in its expression, his vocals, the lyrics, and the acoustic instrumentation in the verses a perfect soothing admixture. The chorus, in contrast, is powerful in its encouragement -- a universally relatable and meaningful message for anyone facing challenges in life, and anyone hopeful for a better life.
9/10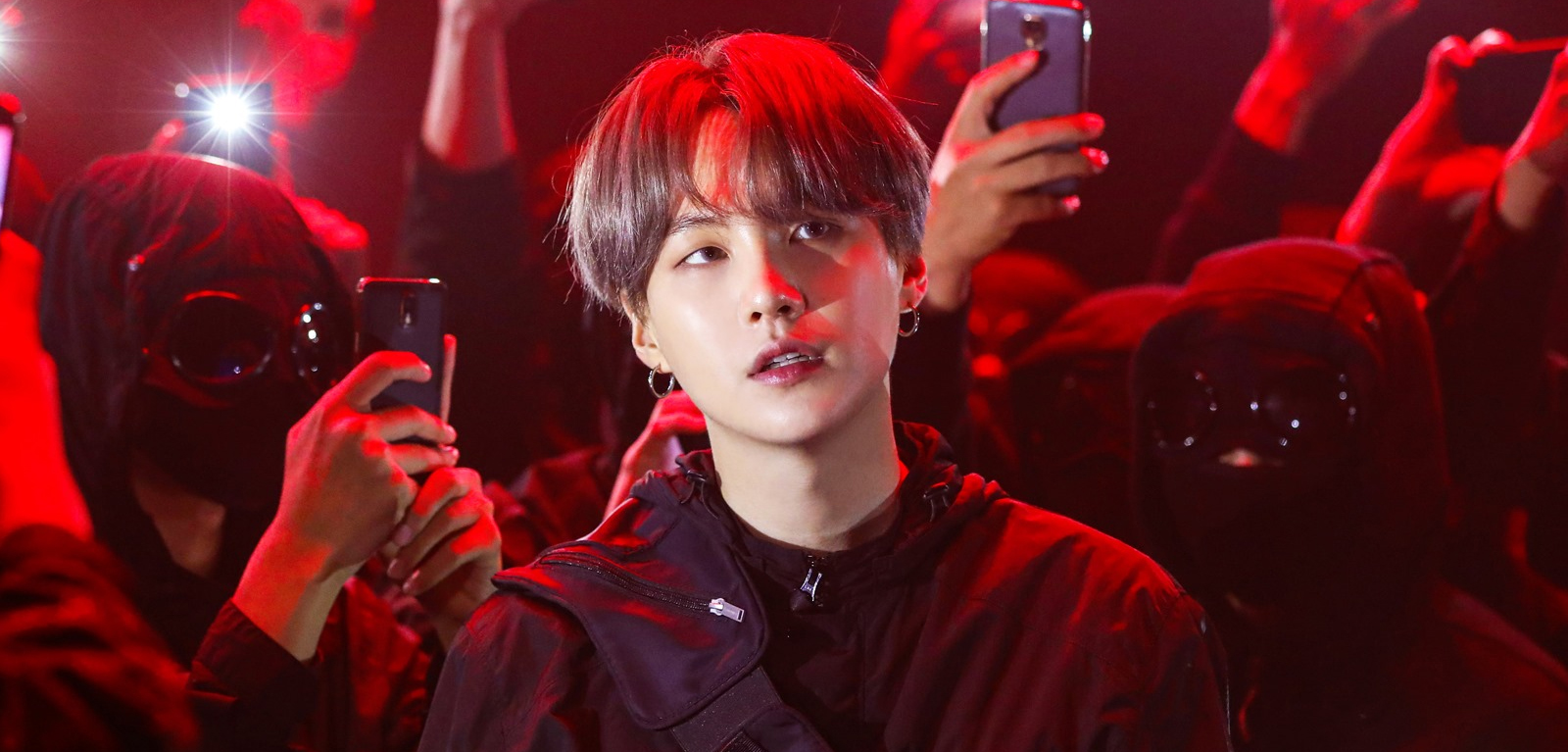 '친구 (Friends)'
'Friends', produced by Jimin as a duet between him and V, is one of my favourite songs in the album. The song talks about their 7 years of friendship and the strong bond they have developed through it. It is pleasant in its sound starting of with a pop-rock melody, and transitioning into a soulful R&B in the bridge. The smooth vocals, showing off the duo's wide vocal ranges, are paired with a light Calypso beat. The last chorus switches into a sort of a gospel choir sound -- a perfect jubilant ending to a wholesome song. The love between the two can be felt, genuine and immeasurable, as they recognise each other as soulmates.
9.5/10
'Moon'
This pop-rock track is co-produced and sung by Jin (his second piece of production work done in collaboration with Slow Rabbit, after 'Awake'). 'Moon' is a heartwarming serenade to his fans. He sings in symbols of love and devotion, referring to them as the Earth and himself as the Moon, and promises to always be there for them no matter what. I, myself, really enjoyed the guitar accompaniment during the verses -- they were a beautifully pleasant match for the tender vocals and touching lyrics.
9.25/10
'Respect'
'Respect' is a hip hop track by RM and Suga. Through their smooth vocals and rap verses they ruminate on the meaning and significance of the word 'respect'. The song is formatted in an almost conversational style, as the two go back and forth with their ponderings -- is the word being misused? Has this misuse made the word lose its meaning? Is it applicable to anything but the admiration of what is perfect? This fairly weighty topic is packaged into a surprisingly light, up-beat track, with a typical fast-paced hip hop beat with cheeky record-scratch samples in the background -- all in all, an great listen.
9.5/10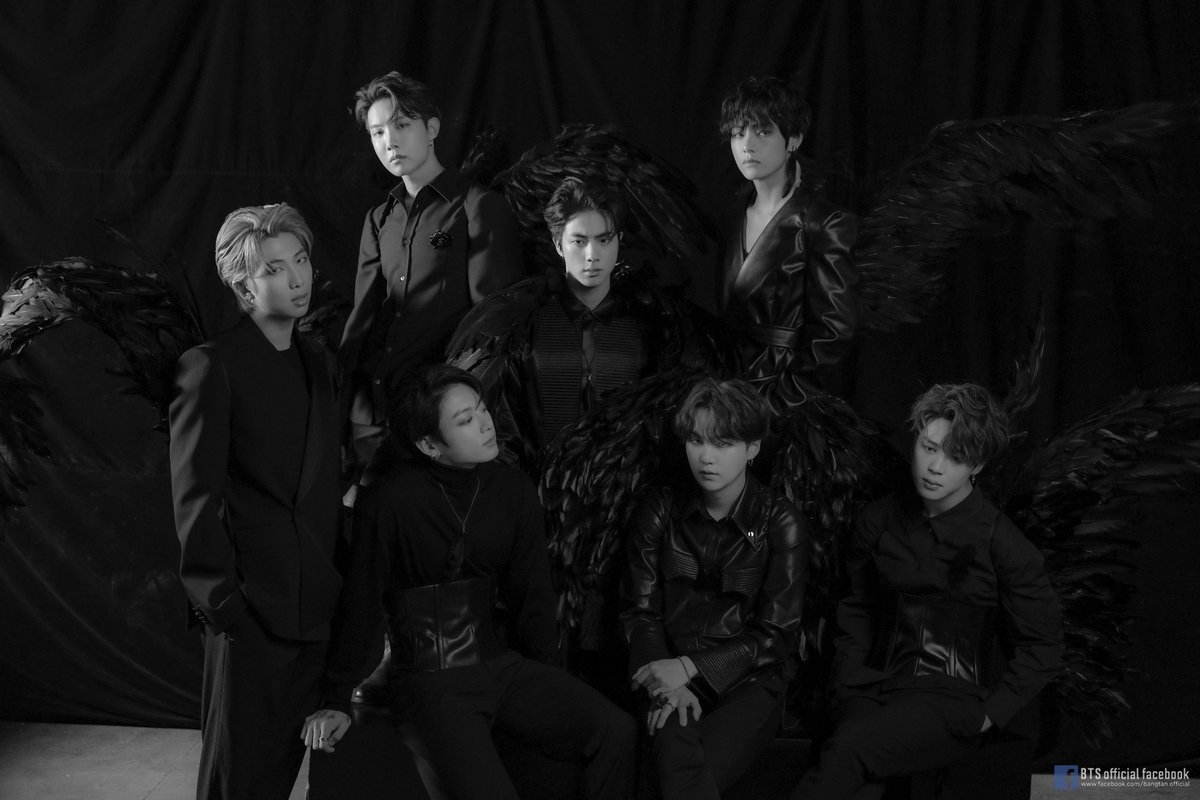 'We Are Bulletproof: the Eternal'
"We are bulletproof: the Eternal'' is an extension of 'We are Bulletproof: 1', produced all the way back during their trainee days, and 'We are Bulletproof: Pt. 2', from their debut album: a perfect trilogy. This track is profoundly emotional, with heartwarming vocals that stayed with me long after I'd stopped listening to it -- and for this reason, it's my very favourite track on the album. The beautifully resonant instrumentals in the verses set a peaceful, serene tone, the bridge is heady and high, and the overall EDM-esque sound is unique within the album.
This song may very well be the final iteration of the 'We are Bulletproof' series, focusing on closure, and fulfillment. It tells a story of hope: once just 7 young boys with nothing but a dream, they now have millions of people walking their road them, and most importantly, the struggles they faced to get to this point all played a role in making them who they are.
They are bulletproof -- not just because of their own strength of character, but also because of the support of their fans. Their wonderfully complementary timbres, power vocals and all, perfectly carry and convey this inspirational message, and trail into an massive, ambient orchestral outro section.
10/10
'Outro: Ego'
'Ego', a pop-soul ditty, is a J-hope solo. Harking back to the first track on the album, the melodies here are sampled from Intro: 2 Cool 4 Skool (their debut single). In a similar vein to his previous mixtape, it has an upbeat, funky sound. Lyrically, it is in cohesion with the rest of the album, with him talking about the struggles he got through in order to get to where he is right now -- struggles he got through thanks to his ego. He embraces all the choices he made in life, and he believes in himself to continue to move forward. His vocals and raps are cheery, yet impactful. The chorus, with its bright and birdy brass arrangement is peppy and fun, carrying on into the soulful adlibs towards the end. The music video, too, is worth watching -- with vibrant and colourful imagery, depicting his current self (J-hope) as opposed to his birth self (Jung Ho-Seok). 'Ego' was a pre release, revealed as a follow up to 'Shadow' -- perhaps to generate dissonance and contrast between the concepts of the two track.
9.25/10
'ON (Feat. Sia)'
This b-side is an extension of the title track, the only difference between them being Sia's vocals, save for which it is the very same upbeat, impactful track. In my opinion, Sia's voice didn't really meld seemlessly with the others the chorus, and was noticeably quieter in comparison. While I still like the song, I felt that collaboration was not necessary.
7.5/10
We're only in the first quarter, and I fully think that BTS has already saved this year with 'MOTS: 7', with the top-notch quality of their music. Their artistic creativity is easy to see, considering their heavy involvement in the production of the album. However, I personally, liked the b-sides much more than the title track, especially 'We Are Bulletproof: the Eternal', as you might've read above. It is, in my opinion, representative of the album and its subject matter as a whole -- their strength as seven, the glory of being global superstars and the biggest K-pop group ever, but most importantly, their strife-filled journey to the top and the personal peace they've attained through shouldering the immense burden of rapidly growing game. As mentioned above, MOTS:7 boasts an impressive and eclectic array of genres -- it really has something for everyone. If you like ballads, '0:00' is for you. For hip hop, I would recommend 'Respect'. In addition to that, there songs that'd be categorised as pop, rock, trap, EDM and even R&B -- and of course, 5 solid tracks from their previous album 'MOTS' as the cherry on top.

__________________________________________________

Artistic Creativity: 10/10
Vocal Quality: 9/10
Music: 9.75/10
9.6/10
__________________________________________________
PROOFREAD BY: TIMINGIL
GRAPHICS BY: BOOMIMO
​