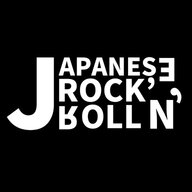 I wanted to discover more about Japanese GLAM ROCK. What's the origin and how did it develop? I asked Akima Tsuneo, the vocalist of Rama Amoeba (ex-Marchosias Vamp). He started his music career many, many years ago. With Marchosias Vamp he also changed the view of "BAD BOYS". Please read on to discover such truths.

Thank you very much for accepting this interview!​

Can you tell us more about the worldview of Rama Amoeba?​
We say we're a GLAM ROCK band, but it's not about the music, it's just the way we look. That's why it's GLAM ROCK. Rama Amoeba is the ONE & ONLY Japanese band that is based on old ROCK'N'ROLL.

Please introduce each member of Rama Amoeba. Also please tell us how you met each other.​
I wanted to start a new band, so I invited them to join me. The members since the beginning are vo&gt
Akima Tsuneo
& Dr,
Haruhiko Ohshima
. Ohshima and I played together in our previous band named
AKIMA & NEOS
, but I decided to quit with that band. After the break-up, I invited him again to start a new band.
Boogie Yoshida
is our 2nd guitarist. Our first guitarist joined us only for about a year, so Yoshida has already been with us for quite a long time. And then we have
Shinpei
, our bass player, who has only been in the band for about two years now.
Do you have a favorite Kanji, to describe yourself?​
I don't have any.

Which Kanji would you describe Rama Amoeba with?​
Difficult, so I don't know.

Please explain the origin and meaning of your bandname "Rama Amoeba".​
Many people do ask me this question, but it means nothing at all, I just thought it sounded cool. I just wanted to have a name which feels like that it/we doesn't belong to anything. I want people to listen to our music and think of "
Rama Amoeba
" just as a proper noun. I think that's what names are for, that's just what a name is, just like a person's name.

What sort of impact did Corona had on Rama Amoeba?​
As the case for all bands, we were unable to play most of our shows. We had plans for a tour in France, but of course that one was cancelled. But, we never stopped playing, we had time to think about various things and we continued recording, so it wasn't so bad after all. But if this disaster goes on any longer, it's going to be tough.

Did Rama Amoeba teach you something during all the activity years?​
The reason for why I wanted to be a musician, it reminds me of the early urge I felt when I was still a kid.

What inspired you to start making music? Why did you want to become a bandman?​
Well, I hated music. But still I thought that an electric guitar was so COOL! So I started playing music to play it and so I started to be in a band. I didn't change at all, I don't like music that much, actually I don't listen to much music at all, the only music I listen a lot to is
T.Rex
.

What's the biggest difference between GLAM ROCK and Visual Kei? Many overseas people think that all Glam Rock bands are visual kei bands. But what's your opinion about that?​
GLAM ROCK is just about wearing makeup and fancy clothes and playing ROCK'N'ROLL. It's not a musical expression. It means nothing more than that. GLAM ROCK is what a music journalist in the U.K. said about
T.Rex
. After that, bands with flashy make-up were called GLAM ROCK. And the make-up varies from band to band. Musically, it's totally different. That's why it was short-lived as a movement. That's why you don't call it GLAM ROCK-kei. It's wrong to say that GLAM ROCK sounds like GLAM ROCK. There is no such thing.
Visual Kei is more stylistic and has a similar musical flavor. It's a
category
, like punk or heavy metal.
The right inheritor to GLAM ROCK is early PUNK-ROCK, because it was started by people who grew up listening to
T.Rex
, the
New York Dolls
, and
David Bowie
. Most of them love GLAM ROCK.
But Visual Kei is also GLAM ROCK's successor in appearance. Via the
New Romantic
movement and so on. But I don't think Visual bandman like/know
T.Rex
.
Also before
Marc Bolan
died, he said that what he was doing was;
Audio-visual
,
Space Age
ROCK'N'ROLL!".

Thanks for introducing "Marc Bolan", he should not be forgotten, Anyway are there any great Japanese people such as Kenji Sawada who are the inheritors to GLAM and Visual Kei? Names people don't really know Overseas?​
Kenji Sawada
isn't the inheritor of GLAM ROCK. No one thinks so. It's just some essence talk from the time when GLAM ROCK became popular. I'm the only inheritor to GLAM ROCK.

Wow that's interesting. I see, Kenji Sawada isn't the inheritor of glam rock, I seem to have heard it all wrong. Why do you think that you are the only inheritor to glam rock? I'm really interested. This is because little is known about 80's 90's Japanese glam rock overseas.​
I forgot to say that there was a band called Rouge(
ルージュ
) in the early Japanese GLAM ROCK era. But they have only released one album. Also there was a band named "VAT69(バット69)", I guess they were more a KISS-like make-up band. Also the early days of "
Lizard
" were also GLAM-like. After that, he changed his image and became punk-like and succeeded to be one of the biggest Rockers from Tokyo.
After that, there were only a few bands doing make-up, those bands appeared at a venue named "
Yaneura
" and those bands were called "
Okeban
" instead of GLAM. It's an abbreviation for make-up band. But no band became a Major band anymore. The bands from that word were no longer accepted. At some contests we couldn't even win a prize, because we were wearing make-up. Back then I didn't know this, but decades later, one of the judges told me that the head of the jury told them to
disqualify
the bands
before
they even played!
JRNR Note:
Oh, now I do understand why lot's of vkei bandman don't like to be called "
Visual Kei
", that time was really hard.

until now what's your most memorable highlight of "Rama Amoeba"?​
Well, I hope there will be a bunch in the future.

What's the most fun thing about playing lives?​
To give the audience a fun time!

Are there things you regret?​
I don't regret anything.

What is the biggest difficulty in continuing Bandman activities?​
To keep up the motivation for everyone, to always need to find the future reason for the band.
— OVERSEAS TOURING —​

In 2009 you also went to France and Switzerland. Do you remember how you got invited to play overseas? Also how did you get invited?​
It was right around the time that our first album 「
Hello! End Of The World
」 was released by a major label, I was talking with a guy from a French band who I had met a while before. He was not only a bandman but also a photographer and coordinator.

In 2013 you went to America to perform in NY. Do you remember how you got invited to play there? Also how did you get invited?​
I've been to New York with my previous band, and there's a guy who coordinates it for us. We toured together with "
Johnny Thunders & the Heartbreakers
", "
Walter Lure
" was a member. Sadly Walter passed away last year.

In 2018 you went again to France? Did the same person invite you or was it a different tour agency?​
That's right, it was the same person.

When playing overseas, were there things which surprised/shocked you a lot?​
In Europe, they don't let you turn up the volume of the guitar and bass amps. This was even the case at big venues. Instead, the P.A. engineers are excellent. They know how to make a concert sound amazing. Nowadays we also turn the volume down on stage in Japan. I've learned it's better that way.
JRNR NOTE:
That's right, good P.A. engineers can help any artist to fill the venue with the best all.
Also, I thought that I was going to die when my "
bag
" containing my passport, money and air ticket was stolen on the day I arrived. The Consulate-General of Japan and the police would not help me at all.

That's horrible! Who helped you to find everything back again?​
My companion helped me. It was really a pain in the ass. Without a passport, the police wouldn't do a thing at all. The consulate told me if I had lost my passport, I should go to the police and ask them to write a report, and they couldn't help us without a report.

Was there any language barrier? Or was there 24/7 a person who could translate?​
It's always the best to have someone around who can translate. Usually there is a person around who can translate, but for our very first tour in France and Italy, there was no one who spoke Japanese. Also Neither I nor any of the members or our staff could speak English. But we managed it somehow. The venue in Italy we played at was in the northern part of the country and that part of Italy didn't speak English at all, so the caterer could only speak Italian and German, so even if we could speak English it was pointless, but somehow we managed to communicate. But what I actually wanted to say; One of the caterer girls was very cute and I really enjoyed communicating with her. She taught me some words in German. I still do remember those words.

So which German word did she teach you?​
She did teach me "
Eau
" which means Water.

…."Eau"? That's French, The German word for water is "Wasser". So where did you learn this word? On the 2009 tour? I've checked the 2009 schedule, but I only see France and Switzerland as tour countries.​
It was in 2009. We played at two places in Switzerland, I misunderstood it, because they told me that the North area is the German speaking area. But well, I don't understand French nor German.

In which year did you go to Italy? When I google, I can't find anything about Italy. I only found information about the album Rinascimento from Marchosias Vamp.​
I've been to Italy for the recording of
Rinascimento
and later for Private visit. When I went to London, I stopped there on my way back.

What's your most dear memory of playing overseas?​
It made me very happy to see the audience enjoying our music from Japan. Whenever we played overseas, I thought because we are from Japan that we also should add a sense of "Japanese emotion" inside our ROCK'N'ROLL show. (musically speaking)

For those who never saw a Japanese band live yet, what's the Japanese ROCK'N'ROLL atmosphere?​
You can note that by listening to Rama Amoeba. I can't explain it into words.

What's your favorite overseas food? Also was there anything you really disliked to eat?​
I'm always really looking forward to eating the local food from the foreign country I visit. I can't decide which dish was the best, but Italian pasta and pizza are so good that they taste as they are from a different dimension.
However the food from the USA isn't delicious at all, and those things said to be delicious I don't want to eat it, because they are full of chemical flavors etc, which make me sick.
NOTE:
I see, well even here in Europe some food products from the USA are forbidden.
—- MUSIC —-​

01 You guys started your own music career in the 80's right? The music industry has changed a lot, what is the biggest change?​
Back in the days the music industry was in the midst of a bubble economy, so the amount of money being spent was incomparable to what it is today. They spent tens of millions of yen to make a single CD. I've also solicited a tremendous amount of contract money from a major record company. I don't have that kind of physical strength right now. But it was a good experience, but nowadays you don't need to spend a lot of money to make a CD.

Oh so releasing a CD is cheaper now?! Japanese CD's are still much more expensive, so nowadays they make more profit?​
It's not about that, it's about "
recording
". Back in the days we used big recording studios and the usage fee was very high. During my Major time with Marchosias Vamp, we went to Europe to record all our albums, England, France, Italy etc. Much money was spent and you had it to do that way. Currently everyone can buy their own recording equipment and start recording things. You can do that without spending (much) money. That's how it is. CD's are certainly expensive in Japan. However we aren't in a world anymore which sells physical CDs right? How is it in Europe much worse?
JRNR NOTE:
Well for the Netherlands there are almost "ZERO" CD shops. Most CD's are only sold online. But we do have a bunch of LP stores.

What was the reason why the "Japanese major bands" went abroad to record CDs? Is it because "there are few studios available"? Was it cheaper than in Japan? Or was the recording quality abroad much better? Or another reason?​
Oh, there were enough recording studios in Japan, and our studios aren't bad either. Rather, I think Japanese recording studios are greater. But it wasn't like that, we just wanted to record abroad. Back in the days, one of a band's dreams was to record overseas isn't it? Also I was sure that an overseas recording would sound great. Also our label ranked up in status if a band would record a CD abroad. So it was also an image strategy, if you've gone all the way abroad to record something, you have to be an amazing band. Anyway, in those days, recording in the USA was cheaper than recording in Japan, so there were a lot of bands who went to the USA. However recording in Europe was very expensive.

How do you create a song also what makes a song a good song?​
I don't make them with the intention of making them. I don't know why, but I've always thought of it that way, even when I was a kid and not doing music. It's like I'm playing a show or something, and it just comes to me and I write it down. I don't have an instrument in my hand. I don't spend a lot of time thinking about it, because it doesn't turn out very well. Then I arrange it with my band members. Sometimes it turns out even cooler than I expected. That's the beauty of being in a band.

03 Which song is most loved by fans? And why do you think so?​
The songs from Marchosias Vamp are still loved even after years
BARA ga suki (バラが好き)
Orange no Tsuki
(オレンジ色の月)
Midnight theater (ミッドナイト・シアター)
FAKE, etc And
Wendy
from Rama Amoeba is loved.
I can't rank the songs listed above myself.
What's your inspiration for writing lyrics and music?​
Daily life.

Favorite place to write music, and why?​
Any place is fine whenever I can be alone. I don't have a reason for it.

Your 4th and 5th album are released under your own label right? What made you decide to go independent?​
It's about doing the right thing in this day and age. It doesn't matter if you are signed up to a Major label or not, distribution is the same no matter where and how you release it.

What's the biggest challenge while recording a CD?​
To record everything we have written. Also the sound quality is a challenge each time you record a new CD. Back in the days the sound quality was much better, and I am always aware of that.

How was the sound quality much better?​
It's because of digital recording. People are numb to it because they're listening to it all the time. Music which is recorded analog sounds much warmer. When I listen to digital recordings, my heart doesn't feel healed at all. Loud noises make my head hurt. Anyone can understand it by listening and comparing.

Your 5th album was released on November 25th.​
What was the biggest inspiration for this album?​
Noting particularly. It's my 60th anniversary album, so I wanted to try something new.

How do you decide the "song order" on the album? Or are songs put randomly on the album?​
It's the order we've recorded all the songs. That order has a good flow to listen too.

How was the album jacket decided? The jacket photo is a cute cat!​
I actually wished for a photo of a rabbit because the album name is "Rabbit", but Rabbit's aren't that cute. So I thought, as long as a cat doesn't have it's ears on the photo, it wouldn't make much difference if it was a cat, so I thought it would be OK. It's also linked to the lyrical idea of the "Rabbit" track.

How was the album name decided? "Rabbit" (ラビット)​
For this time there is no particular concept, so in such a case I use a song title of the album. Rabbit is easy to remember, so I thought it would fit well.

How did the recording go? Any restrictions because of Corona?​
Our recording schedule was delayed due to corona. The rehearsal studio was closed, so we couldn't arrange the songs with the band. Originally we had planned to record the album and then go on a tour to France. So everyone made their own schedule free to go on tour, so that we couldn't record it wasn't a problem because we were able to record it anyway because the tour was cancelled and we were able to write some good new songs during that time too.

— VARIOUS —​

If a fan should choose a gift, what would you love to receive.​
Nothing in particular, I am happy with anything, but I don't wish to receive anything that will last forever, because I'd like to refrain from collecting things.

What makes you smile?​
When I get what I want, I guess.

What's your favorite Japanese local food?​
Local Monjayaki.

What's your favorite place in Tokyo?​
I wonder where the place would be, Tokyo is like a maze of alleys. My favorite spots have decreased a lot.

In all those music years, what's the most valuable memorable memory?​
Participating in the 50th anniversary of Marc Bolan's birthday in England and being able to play with former T.Rex members.

What are some of the greatest challenges you have faced as a musician in your life?​
At the time of
Marchosias Vamp
, I appeared on an audition program called
Ikaten
. This changed everything for me. Even now, the public's impression of me is based on that time.

So because of Ikaten the mainstream audience changed their mind?​
Yes, thanks to Ikaten, bands who were called "BAD BOYS" because they wore make-up, finally received attention, lots of positive interest! With us were
Ziggy
,
GD Flickers
,
Shady Dolls
, etc.

What advice can you give to the musicians who start to play now?​
If you really wanna go for it, dig deep into the music, then it's much more enjoyable. Also, focus on the sound quality, no matter how good a song is, if the sound is bad, people will NOT listen to it.

As an artist, if there was one thing you want fans to remember (some words of wisdom), what would it be?​
Music style, never change it!

And lastly, your message to your fans and readers!​
Thank you for your support of Rama Amoeba.
Akima Tsuneo, Thank you very much for this interesting and teachful interview!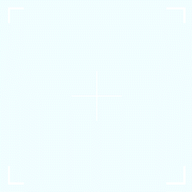 Do people really consider Sawada Kenji to be an "inheritor" of glam rock? The Tigers technically predate T.Rex and had much more influence from The Beatles in that Group Sound era. He's more pop star than anything. But people love to label men in makeup, I guess.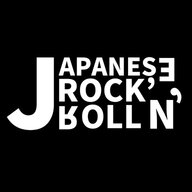 Do people really consider Sawada Kenji to be an "inheritor" of glam rock?
Yes some people do. because he also did wear make-up back in the days. He didn't really look standard. Pretty much feminine.
Which Tigers do you mean? The Japanese? they just look like folk-pop people o.o
THE TIGERS (ザ・タイガース) was a Japanese pop-rock group sounds band that first debuted in 1967, lasting until 1971. They later reformed from 1981 to 1983. Their most recent reunion took place at a live concert in 2013. 1 Members 2 About 3 Discography 3.1 Singles 3.2 Albums 3.3 Videos 4 Trivia 5...

jpop.fandom.com
He's more pop star than anything.
Well Akima says that GLAM is pretty much "looks only" which well would fit T.REX
Akima kind of states that the music style "glam rock" doesn't exist, that it was/is a pure "make-up, fancy look" only style.
Bit I personally don't really agree with it. because there rocking bands who are glam and play amazing rock. so then you have glam rock or glam metal. And glam still exist and was never really death.
It's still the same that artist say that Visual Kei is just a pure "make-up" look style. while it developed into a music style too.
Last edited: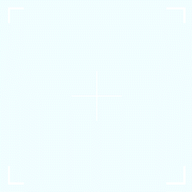 Sawada Kenji debuted with The Tigers. Hence, he predates glam rock, if we consider the advent of glam rock to be T.Rex's heyday. Calling him the "inheritor" of something that came after him seems silly (The Tigers also weren't folk pop, they're Group Sound, which is sort of a more rock version of kayōkyoku). Again, just seems like people like labeling men in makeup regardless of what they actually do or when they existed. Very reductive. Give men in eyeliner their own genres!

Also I don't think anyone keeping up with modern music would suggest vkei is just makeup anymore. That's a fairly outdated view. Obviously one that people still might have, but not correct, all the same.
Last edited: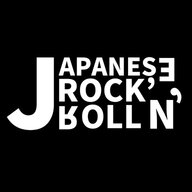 Well actually to me it was also weird that he isn't suggested to be the inheritor.... I felt like "huh?..." I do know a few Japanese people who say he is. But seems this vocalist (Akima) says he is definitely not. But I cannot say to such "high rang musician" that Sawada Kenji is definitely the inheritor and that T-REX is totally far from being the first inheritor of GLAM ROCK.
that's rude to say to an 60year old Japanese guy + who is a musician almost his whole life and still popular enough to live from music. But if you also have read the interview well, T-REX is kind of the only band Akima cares about, which I also guess he cared more for American bands in the past than knowing about Japanese bands too.
But The Tigers I really cannot see as inheritors of GLAM but they are one of those "Group Sound" bands which members later on became popular with other type of sound music. But as individual "Sawada Kenji" I really do think he is the inheritor to Japanese GLAM. I just can't see why he isn't...
That's a fairly outdated view
Well we overseas fans do agree that it is a fairly outdated view, but I asked a lot of visual bands WHY they started to be a vkei band etc. After all they all say "it's just about wearing make-up isn't?" They can't even really give a good answer why they did choose to be a visual kei bandman. So they pretty much choose it because they look HOT. Aka it's just about the looks.
Also if you talk with Japanese visual fans, most of then don't really feel visual kei has turned into a music style too. They are kind of "surprised" when you give them the reasons... and then they are like "ah, you are right"
So even in 2021 they are still pretty much "
labeling men in makeup regardless of what they actually do
".
Last edited: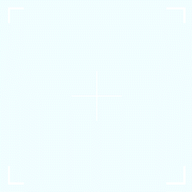 My point about The Tigers is that Sawada Kenji debuted before T.Rex, who are absolutely considered the progenitors of glam rock. It's like saying that Gackt inherited Hirai Ken's style when Gackt predates Hirai Ken, even if he was technically doing a different style in his previous band. You could say that some of the things he's doing were in line with some tenets of glam rock, but "inheritor" or "successor" suggests that he's below the people he's supposedly inheriting from, when he's actually more seasoned than they are. Perhaps it's just a semantic issue. But considering the interview is with a glam rock fanatic and he says Sawada Kenji is in no way glam rock (which I agree with, but I suppose it's an agree-to-disagree here), I'd go with what he says. Besides, if we start going down this lane of "men in makeup=glam rock," does that not mean that all kpop boy bands are glam rock? They all wear makeup and showy outfits, in a similar style to what Sawada Kenji did back when that's what he was doing, so it isn't entirely incorrect to suggest that this is the case.
But by Tsuneo's own admission the definition is fairly vague, so to each their own. As long as the music is good
Just because people continue to label men in makeup doesn't mean that's how it should be. More self-aware vkei musicians and fans absolutely know what the genre sounds like and what the subgenres are, like Kiryuin Shō mocking himself for being a vkei musician who only writes pop songs and needing help from his ban-gyao bandmate when writing more explicitly vkei music. But, you know, if you're only there to be a hot boy or see a hot boy, I guess it's easy to overlook that there is much more to the genre than false eyelashes and lipstick. Luckily we have transcended beyond hot boy fever and can also enjoy the music for what it is!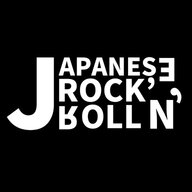 Luckily we have transcended beyond hot boy fever and can also enjoy the music for what it is!
Sadly, visual kei is nowadays more "host-kei" type. Than bands truly focus on writing good music. The current generation seems to enjoy to throw money to good looking people more than listing to real quality music. I'm still searching for that "young visual kei" band who is really serious about music and not just focused on looks and money and keep on living for more than 2 years... and with young I mean guys who don't have a band history yet.
My point about The Tigers is that Sawada Kenji debuted before T.Rex, who are absolutely considered the progenitors of glam rock.
Ah I get you point now, and you are right on all points.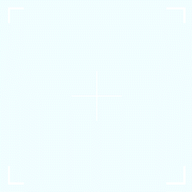 I'm still searching for that "young visual kei" band who is really serious about music and not just focused on looks and money and keep on living for more than 2 years...
GOD aren't we all. I had high hopes for DIV because their first few singles were amazing but they didn't last long; same thing with Pentagon, their breakup crushed me. Codomo Dragon also had a lot of potential to be that, but they signed with BPR who are unfortunately mostly just concerned about money and churning out product regardless of quality. They still have moments of brilliance, but when every single has 8 B-sides and they drop an album every other year on top of that, well, not everything is good.
In the meantime I'll just be grooving with the old dudes since they haven't let me down
Last edited: