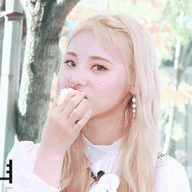 뉴이스트 ❤️ 동호회 🐯
Translation Lead
Donor
Joined

Jun 16, 2019
Posts

342
Reaction score

377
Points

23,570
Location
Plus Coins
Welcome!
​
Did your favourite idol or artist post on social media, but you don't understand the content? Did you come across a news article with interesting images and you are curious as to what it is about? Look no further, the Translation team is here to help!
How to Submit a Request?
1) Check the "Translator Availability" section (see first comment below) to make sure a translator for the language of your choice is available.
2) Submit the following request form as a reply:
Username:
URL to article / SNS post:
Language of the original content (Korean, Japanese, Chinese):



What types of requests are acceptable?
Currently, we accept the following:
Social media post (Twitter, Facebook, Instagram caption, Weibo, other SNS posts)
Short articles or interviews (500 words or less)**
We
do not
accept the following at this time:
Articles or interviews longer than 500 words**
Original content in non-modern language (e.g., old poems, archaic language)
Content related to technical topics (e.g., articles with excessive legal or medical jargon)
Video clips or screenshots of a video
URL of the original request has expired or if the content has been hidden; our translators are not liable to track down deleted or hidden content
**Word count is based on translated words in English. 500 words in English is roughly about 1 page, single-spaced. We will review the length on a case by case basis, and this is a rule of thumb we use to prevent excessive work load on our translators. If your request slightly above the word limit, we might still be able to accept your request but we might translate the article in parts. The additional parts will count towards the member's annual limit, and might be translated and posted in the following week.
Our translators also reserve the rights to reject any translation request if we suspect the translation will be used for unauthorized distribution, non-personal use, or profit.
Request Cap
We are capping the maximum number of requests from a single individual at
1 per week
, and the total number of requests we accept at
3 per week
. The total number of translations a single individual may request is
12 per year
, although this restriction is flexible depending on the individual's contributions to the forum. These numbers are subject to change without prior notice, depending on the demand, the size of our translator team, etc.
Please keep in mind that all of our translators are volunteers with real life obligations, so when in doubt, please be reasonable with your requests!
Credit
These translations are done for the requesters and the general public, but please respect the hard work that the translators have put in! Do no claim as your own. Do not edit. If you would like to post our translation outside of HallyuPlus, please reach out to the translator and ask for permission first.
Last edited: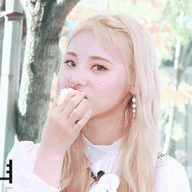 뉴이스트 ❤️ 동호회 🐯
Translation Lead
Donor
Joined

Jun 16, 2019
Posts

342
Reaction score

377
Points

23,570
Location
Plus Coins
Last edited: