Welcome to the journal that showcases some of the best pairings who have fought and survived in the Battle of Love!




Below are our Love Hunt's OTPs who have won (and claimed) a page in the love journal.

Team 2 - @OutroTearTheFirst & @sm maid
Team 3 - @Bchip & @Chomiczewska
Team 5 - @boo & @Chiharu
Team 6 - @Beefy & @Nara
Team 7 - @ARandomFan & @yongfilms
Thread and customized journal page gfx cr: @yerm (+soozie for putting them together).
Team 3, 6, and 7's are self-designed.
​
Content+ Donor Early Supporters
Joined

Jun 20, 2019
Posts

3,274
Reaction score

9,456
Points

38,820
Location
Plus Coins
Pronouns

idk
Joined

Jun 18, 2019
Posts

2,772
Reaction score

4,394
Points

58,770
Location
Plus Coins
gvfds, the winners of the event not claiming a page :shockedpikachuface:
Everyone's journal pages look amazing tho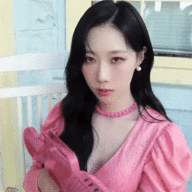 Events Elite Squad VIP+ Donor Early Supporters
Joined

Jun 15, 2019
Posts

9,342
Reaction score

20,415
Points

52,670
Location
Plus Coins
Pronouns

He/Him
Events Elite Squad Best UpdatersTop Poster Of Month
Joined

Jun 15, 2019
Posts

213,033
Reaction score

199,454
Points

159,820
Location
Plus Coins
Pronouns

He/Him
aaaww all of them are looking so cute especially that wordless picture
This site uses cookies to help personalise content, tailor your experience and to keep you logged in if you register.
By continuing to use this site, you are consenting to our use of cookies.