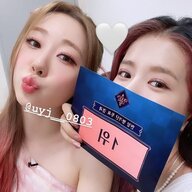 Joined

Jun 15, 2019
Posts

5,752
Reaction score

7,060
Points

53,020
Location
Plus Coins
Billboard: The 10 Best K-Pop Albums of 2020: Staff List

​
By

Billboard Staff

12/23/2020

Billboard Article

To be certain, capturing the whole of Korean pop music for

any

given year is an impossible task when limited to ten choices. Even then, there's something beautiful about our list of favorite K-pop albums you'll find below. For one, it showcases a variety of artists, from soloists to groups, idols to indie stars, newcomers to seasoned veterans. More importantly, these records serve as reminders that K-pop is always worth exploring further, that B-sides exist that match the strength of lead singles.

At best, these records were complete products that effectively utilized the (mini-)album format to put forth a cohesive vision. At worst, they were a bundled collection of unimpeachable songs that made us love these acts even more. We couldn't complain either way, and 2020 could've used more of that. Here's to more great K-pop in 2021, and more from 2021 itself, too.

10. Stray Kids, GO生

Since their debut, Stray Kids have been building a repertoire that reflects who they are: young, bright kids growing up and expanding their worldview. The two trilogies that shaped them as an act

-- I Am

and

Clé

-- dealt with a different kind of growing pain, which makes the timing for their first full length album,

GO生,

pretty perfect.

Here, Stray Kids are not young'uns wading through loss, pain, and confusion as they were on "Astronaut" or "Side Effects."

GO生

presents a far more confident, self-aware, and sophisticated image of this octet, whether it's on "God's Menu," where they claim that they're not going to follow anyone else and instead play their own game, or on "Blueprint," where they diligently keep moving forward no matter how hard people try to bring them down. For an act whose albums read like a diary of youth,

GO生

is the perfect graduation ceremony and start to a new era. --

LAVANYA SINGH 9. Yerin Baek, tellusboutyourself

You can hear the sound of

tellusboutyourself

from saying the title out loud: it's casual, conversational,

intimate

. As always, Yerin Baek sings with a firm conviction that belies her graceful vocals, transforming the simplest of lyrics into immersive pools of emotion. The truths she relays can be hard to swallow, so she allows gauzy instrumentation to provide a welcoming atmosphere. On "Lovegame," she warns of sticking around in an unfulfilling relationship, the song's lackadaisical groove and lively synth solo feeling both warm and friendly.

On album highlight "I am not your ocean anymore," she wishes an ex the best, as sophisti-pop instrumentation captures her heartfelt yet bittersweet mood. She traverses 2-step ("Bubbles&Mushroom") and garage house ("0415"), crafts tender songs about insecurity ("Loner") and selfish lovers ("Loveless") -- and when all is said and done, it's clear that the title could have been a request she asked of herself. She's never sounded so honest or vulnerable, and the calming production she wraps herself around makes it feel all the more freeing. --

JOSHUA MINSOO KIM 8. SUMIN, XX,

SUMIN's kaleidoscopic

XX,

hardly remains static for long as it refracts into a series of thrilling musical styles throughout its brisk 12 minutes. The bass-and-pop intro "TURNON" unexpectedly teases a rave breakdown during its last third. "SAYx3" shifts gear mid-song, switching from breezy hip-hop to futuristic club at the snap of a finger. SUMIN's tweaks hit so suddenly, it all feels like a passing memory by the time

XX,

cools down for the starry slow jam "ZAZA." The fleeting nature of it all, though, only compels you to rewind and re-experience the rush. --

RYO MIYAUCHI 7. Oh My Girl, Nonstop

With so much emphasis put on concept-focused singles, even the most solid of K-pop albums frequently only boast one song meant to impact the charts. Oh My Girl not only saw the deliciously danceable title track "Nonstop" become an instant springtime smash, but their sweet acoustic B-side cut "Dolphin" connected big time with audiences to show the septet's range. Five years into their careers, it feels like Oh My Girl are finally getting recognized as the multi-talents they've been since debut, with all signs pointing to how they won't stop impressing anytime soon.

-- JEFF BENJAMIN 6. TWICE, Eyes Wide Open

After breaking nearly every record in the K-pop book, TWICE have little to prove, but they've still managed to hit a new artistic high with their sophomore full-length. While the girl group's first LP, 2017's

Twicetagram

, brought pure bubblegum perfection (and was

also one of Billboard's best of that year

),

Eyes Wide Open

expands their pop palette with loads of involvement from the act. Members Jihyo, Nayeon, Sana, Dahyun and Chaeyeon all have sole writing credits on at least one song to place them alongside album collaborators like J.Y. Park, Dua Lipa, MNEK, Heize, and more. But not only is the group taking more creative control, they're conquering new sounds. From the fiercely empowering "Go Hard" and "Queen," the city-pop stylings of "Say Something," plus the dark dance-pop of "Hell in Heaven," TWICE's eyes are clearly set on proving they can handle anything. --

J.B. 5. NCT 127, Neo Zone

One of the best things about NCT 127 is that their music is as expansive as they are.

Neo Zone

is a testament to this, as its 13 tracks find the group moving from classic R&B influences to '90s synths to even incorporating metal. The album surprises with each track: "Elevator," which kicks off the album by harking back to the feel-good flavor of 90's dance-pop, is delightfully light. The anthemic "Kick It" is full of the trademark NCT127 swagger, luring us in with a mechanical whirring, immediately launching us into a versatile soundscape dotted with rap, R&B, and electronica.

A few tracks later, however, things slow down on "Not Alone," which finds the group showing how they're becoming one of the strongest vocal lines in modern-day K-pop. Things pick back up for "MAD DOG" and "Sit Down!," both of which are packed with addictive earworm hooks, enough to go back for a second or third listen. And while one might argue against packing so many musical variations onto one album, the diversity works in NCT 127's favor: Just like their larger concept makes them limitless, their music refuses to be pigeonholed into labels and genres.

-- L.S. 4. WOODZ, EQUAL

From boy band member to breakout MC to behind-the-scenes music producer, Cho Seung-youn has lived many different lives in the K-pop scene, but the determined star truly came into his own as a multitalented, multifaceted artist with his first solo EP released as WOODZ. The haunting intro "LIFT UP" sees the singer utilizing octave-dropping voice effects and piercing belts to declare his overarching message: "Don't look back anymore, I'm not done."

That ambitious mindset comes through in the whistle hook-laden throbber of a single "Love Me Harder," alt-R&B stunner "NOID," atmospheric cut "Waikiki," and in the calming ballad "memories." But the avant-garde hip-hop standout "BUCK'" might embody WOODZ's outlook best, as he and rapper Punchnello yell that "Life is short! Life's a race!" and to ultimately enjoy. The all-rounder sure sounds like he's doing that now.

-- J.B. 3. Yukika, SOUL LADY

Longing to be part of a bygone era felt fitting for a year like this, and Yukika's

SOUL LADY

captured that perfectly. Her city pop songs are bursting at the seams: there's addictive synths, electronic loops, twinkling xylophone accents and, most of all,

saudade

. She does all this with an ethereal lightness that makes the album seem effortless. "Soul Lady" pulls you in with clever wordplay and the enthralling feeling of finding yourself amidst the bustle of a big city. It's a quintessential soundtrack song, one you'd play as you saunter through the streets of Seoul, ready for your big break.

Meanwhile, "pit-a-pet" takes you by surprise with its modern electro-pop bass, while "I FEEL LOVE" is airy, like the honeymoon stage of a romance. "All flights are delayed" is slow, sultry R&B -- perfect music for a rainy night at the airport as you wait for a flight to anywhere. "NEON 1989," following right after, is probably the destination of that flight, and it transports you back to a time of old-time irreverence, compressing a lost year of fun into one track. Comfort has been handed out by a miser this year, but on

SOUL LADY

, Yukika was generous in her warmth and familiarity. --

L.S

.

2. WJSN, Neverland(

How many times have I told you this?!!!- MVSica

)

While WJSN brought an alluring, summer pop experience with "Butterfly," the shimmery lead single is only the beginning of the journey down the otherworldly

Neverland

. As you follow the track list, the synths turn flashier, arrangements become more ornate, and the songs grow into extravagant productions. "Hola" one-ups "Butterfly" in scale with its grandiose EDM backdrop; as if to respond to the raised stakes, the group's Exy lays down her most swaggering rap out of the whole record.

The magic continues in the album's highlight, "Pantomime," which is spiked with a fizzy electro-bass beat zigzagging in all sorts of directions. Those mesmerizing electronic sounds trickle down all the way to the finale, transforming "Our Garden" into a blissful R&B number. The set of exquisite beats and arrangements in

Neverland

build a dreamy world that lives up to the title's promise, and WJSN gladly take charge to guide you through the fantastical soundscape. --

R.M. 1. BoA, BETTER

No K-pop star from the 21st century can claim the consistency that BoA has. For two decades, she's released countless songs that continually prove how much

more

attention needs to be paid her way. Given how long BoA's been in the industry, it can be easy to forget that she's only 34. But as with any artist as diligent and exacting in their craft, she's marked every year with further refinement, further reason to keep listening.

BETTER

, her 10th Korean studio album, is one of her strongest records to date, and it's filled to the brim with songs that present her as someone assured in her artistry -- its excellence is obvious.

The lead single and title track, "Better," is an early 2000s R&B throwback with robust, cinematic production. Its molasses-thick bassline and piercing strings provide a backdrop for BoA to proclaim her need for security in a relationship, and she captures the nuances elegantly. At one moment, her voice is subtly pained, aching with a desperation that longs to remain hidden; at others, she sounds fed-up with her lover's pussyfooting, asserting her needs with an inspiring and relatable vulnerability. Never for a moment does she sound

weak

, and the bridge -- with its massive, shimmering synth swells -- provides a taste of how enveloping and warm her love would be if this person just committed.

The rest of the album is equally masterful in its maneuvering of emotions. On "Temptations," pizzicato strings and brass stabs accompany shouts for a lover to give into her, her voice walking a thin line between sultry and domineering. On "All That Jazz," she's openly brokenhearted, and the song's elegant arrangement finds BoA's own complex circumstance mirrored in lively, resplendent piano. It sounds like she's fighting back tears, but there are passages where she's fighting for dignity as well, for a sense that this relationship was still worthwhile.

Elsewhere, there's neon-colored synthpop ("Start Over"), sweltering disco-funk ("L.O.V.E"), and grandiose acoustic balladry ("Gravity"). But whatever BoA sings over, her voice is a marvel of

performance

, both in the pure skill of her delivery and in capturing subtle gradations in mood. No other K-pop album this year felt so refined, so real, so invigorating in its portrayal of the capacity for human emotions. And what more could you ask for in 2020 than an album that reminded you that, despite everything that happened, that in the good and the bad, you were still here, you were

alive

. --

J.M.K.
Last edited:
Joined

Jun 16, 2019
Posts

5,957
Reaction score

11,398
Points

72,420
Location
Plus Coins
Pronouns

He/Him
1. BoA, BETTER
Taste
I can make the beat go!
Graphics Lead
Awards
Donor
Joined

Jun 16, 2019
Posts

2,452
Reaction score

2,690
Points

42,770
Plus Coins
Pronouns

she/her
BoA on top we love to see it
🄱🄾🄾🄼💥
Events Elite Squad
Best Updaters
Top Poster Of Month
Joined

Jun 15, 2019
Posts

245,543
Reaction score

210,863
Points

167,320
Location
Plus Coins
Pronouns

He/Him
no bloomiz and you must put
Neverland
#2 behind BoA huh??
what an interesting list
Iroh
VIP+
Early Supporters
Best Updaters
Joined

Jun 16, 2019
Posts

6,381
Reaction score

16,811
Points

66,670
Plus Coins
4 of these albums (Eyes Wide Open, Soul Lady, Better, GO Live) are in my personal top 10 albums from K-pop artists in 2020!
엄지는 내 장미
VIP+
Early Supporters
Best Updaters
Joined

Jun 15, 2019
Posts

31,932
Reaction score

21,296
Points

87,620
Location
Plus Coins
Makes sense. BoA the star of Asia at the top. Congratulations to all who made the list.​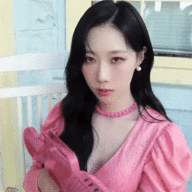 Pretty 💜 Psycho
Events Elite Squad
Early Supporters
Donor
Joined

Jun 15, 2019
Posts

11,752
Reaction score

24,059
Points

72,670
Location
Plus Coins
Yukika nugu QUEEN, she's such a tiny name, but her album was fabulous. Good on her for getting the recognition she deserves!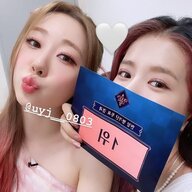 Joined

Jun 15, 2019
Posts

5,752
Reaction score

7,060
Points

53,020
Location
Plus Coins
I was so ready to get mad if BoA wasn't on the list but fortunately taste prevailed.
Lol I haven't actually listened to her album yet
but its legendary BoA so I already can imagine its good and tbh I felt same about WJSN Neverland, which I have been yelling about since it came out lmao(#2 is def acceptable) But tbh the list is good Twice and OMGs albums were good and the soloists I like a lot... idk about the bgs I'll let someone else fight that one
Joined

Sep 4, 2020
Posts

177
Reaction score

163
Points

1,970
Plus Coins
Lol I haven't actually listened to her album yet

but its legendary BoA so I already can imagine its good and tbh I felt same about WJSN Neverland, which I have been yelling about since it came out lmao(#2 is def acceptable) But tbh the list is good Twice and OMGs albums were good and the soloists I like a lot... idk about the bgs I'll let someone else fight that one
lol same about boygroups. I want to get into WJSN but they're too depressing as a Dawon stan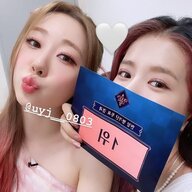 Joined

Jun 15, 2019
Posts

5,752
Reaction score

7,060
Points

53,020
Location
Plus Coins
lol same about boygroups. I want to get into WJSN but they're too depressing as a Dawon stan
Lol well she writes songs and gets a lot of lines on the albums now! But I agree her solo promo has been non existent since about 2017( I could go on about this subject because it really kinda weird). SS kinda good but also bad with how they run WJSN. They make great music and everything but the promo they get is annoying for how much they sell and how talented they are etc.
This site uses cookies to help personalise content, tailor your experience and to keep you logged in if you register.
By continuing to use this site, you are consenting to our use of cookies.