sungjae's wife
Administrator
Donor
Joined

Jun 2, 2019
Posts

2,075
Reaction score

3,529
Points

27,320
Plus Coins
Pronouns

She/Her
2022/11/13
Separated card name and event
Added ability to filter according to card name
Admin Only:
Added ability to add events
Added ability to add editions
2022/06/11
Ability to mark cards as "Up for Trade/Sale" added under "Settings" when looking at your own inventory. If you are viewing another user's inventory, it will show if they have that card up for trade/sale
Marketplace was added to see what cards were For Trade/Sale and by which users
Notes:
If you have more than one card of the same type, only the latest one you were rewarded will be put up for trade/sale
2022/05/27 +Cardsino was released with:
Cards List
Inventory/Deck
For Events Team
Ability to add/edit/delete categories
Ability to add/edit/delete cards
Ability to award/remove cards to/from users
Original thread:
https://hallyuplus.net/threads/good-news-card-related.57206/
Upcoming features:
Filters
Favorites
Wishlist
Please post below to report any errors or to post upcoming features you'd like to see.
Last edited:
⚖️
Junior Moderator
Events Elite Squad
Joined

Jun 24, 2019
Posts

3,102
Reaction score

7,022
Points

32,920
Location
Plus Coins
haelover
Events Elite Squad
Best Updaters
Top Poster Of Month
Joined

Jun 15, 2019
Posts

204,511
Reaction score

195,986
Points

134,820
Location
Plus Coins
Pronouns

He/Him
aah this look so good, thanks you're the best rosey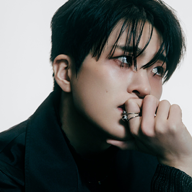 Hamster
Events Elite Squad
First Place HoE
Joined

Jun 16, 2019
Posts

6,596
Reaction score

14,554
Points

102,670
Plus Coins
Amazing job rosey
If the pain goes on, i'm not gonna make it...
Events Elite Squad
VIP+
Early Supporters
Fourth Place HoE
Joined

Jun 16, 2019
Posts

23,778
Reaction score

13,911
Points

71,120
Location
Plus Coins
This site uses cookies to help personalise content, tailor your experience and to keep you logged in if you register.
By continuing to use this site, you are consenting to our use of cookies.