Joined

Jun 16, 2019
Posts

7,835
Reaction score

16,218
Points

149,170
Plus Coins
Bloody Coin
I have finally done it; it took me 3 years, but I have finally seen 10th season of Adventure Time!
As well as the specials that started coming out last year!
There isn't any real reason why I didn't do it before, I still remember finishing season 9 and thinking "10th season will be finished soon, let's wait till then to see it" ... and then I just didn't do it lol But this year I got around watching and finishing, by my standards, a bunch of stuff and so AT also got its chance to get finished
even tho I planned to do it last month
I'm honestly really happy that I got to the end of the show, I've been watching it ever since it first aired here back in 2011 and it's always been one of my favorite cartoons. It's also something that helped me learn english. Sometime, somehow in late 2012 I found a website that let you watch cartoons "very legally" in english. I really have no clue how I found it exactly, but I think I was looking for a way to watch AT, since somewhere in 2012 cable television stopped hosting cartoon network and so I couldn't just watch it on tv anymore. It just so happened that I found a working website in english before founding one in polish, 'coz looking on wikipedia when episodes aired it seems that by late 2012 Poland was already on 4th season, but I do know
don't ask me how
that the 1st episode I ever saw in english was episode 1 of season 3.
After finishing all the episodes that were out in english, I did eventually found a polish site tho, since back then I was really bad at english and so I knew what happened in some episodes based on animation alone, but more dialogue heavy episodes left me confused. I re-watched everything in polish and then for a year-ish kept watching stuff in both languages, until I got lost somewhere in season 5 and didn't know what I've already seen twice and what I didn't and since then I only watched the show in english.
I've said the show helped me learn english, but it's more like watching AT in 2 languages eventually lead me to watching My little pony in 2 languages as well and watching MLP lead me to english fan animation on youtube and comics on tumblr and that lead me into watching Doctor Who with polish subtitles in the summer of 2013 and somehow watching 7 seasons of that show made me a language genius in just 2 months lol Like really, in june I still needed google translate to understands simple sentences in the comics, but by september I only needed it when I encountered a new word. But even tho the show isn't directly responsible for improving my english, I do think it would take me much longer to get good at it if I didn't start watching AT in english back when I did.
I remember that after hearing "I'm just your problem" for the first time I really wanted to know what the song was about, but even tho the episode was out in polish, I couldn't find a clip or even lyrics for the song anywhere and so I put english lyrics into google translate and then in a word file I tried to fix all the broken sentances, so that the text made sense lol
Anyway, if you read all of the text about you might be wondering why did I type this and well;
1) I honestly just really enjoyed getting back into AT, even if it was to finish it and wanted to ramble a lil'. I especially enjoyed the 4 long episodes that came out in 2020/2021 they were really fun and them and as well as season 10 had a lot of call backs to previous seasons, so it made my brain gears move a little trying to remember where the stuff came from and what their story was
2) one of the task for Novemver check-up is to write an appreciation thread and tbh I feel like this is one of the main driving forces for me to actually finish this show, since ever since the task was posted it really made me want to finish it and then write a thread about it lol
So, to everyone who actually read all of this, here's your prize:
And if you're ever bored and feel like watching something, I'd say give Adventure Time a try if you haven't seen it; it starts of as one off adventures, but it eventually gets more backstory and it's really fun to discover it
Thanks for reading​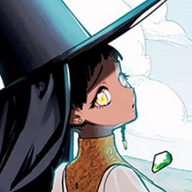 ✴︎
Minus Devotee
Events
Donor
Joined

Jun 16, 2019
Posts

6,132
Reaction score

16,368
Points

59,420
Plus Coins
Bloody Coin
Language genius Chomi!
I kinda have the same story since I improved my English thanks to watching American TV shows
very legally
too
I've never watched Adventure Time tho, but I always heard great things so maybe one day I'll check it out
The Worst Girl in the World
Events
VIP+
Joined

Jun 18, 2019
Posts

3,182
Reaction score

4,784
Points

77,770
Location
Plus Coins
Bloody Coin
adventure time is amazing! It's one of my fav cartoons...I remember I first discovered it in like, 2013 and kept watching it throughout the years until the finale. Glad to see u enjoyed it and it helped u learn English
SKZ Simp 🍇🍇🍇
Early Supporters
Joined

Jun 26, 2019
Posts

1,566
Reaction score

1,654
Points

9,370
Location
Plus Coins
Bloody Coin
Thank you for the bacon pancakes. I honestly didn't know AT still ran, must be another network
Joined

Jun 16, 2019
Posts

7,835
Reaction score

16,218
Points

149,170
Plus Coins
Bloody Coin
Thank you for the bacon pancakes. I honestly didn't know AT still ran, must be another network
HBO Max is the one having the specials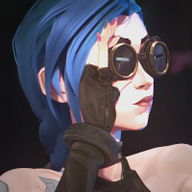 DIRE CROWLEY ♡
Magis Devotee
Community Manager
Moderator
VIP+
Joined

Jun 24, 2019
Posts

5,822
Reaction score

8,395
Points

44,420
Location
Plus Coins
Bloody Coin
Congratulations! This was a cute read.
I've watched some of Adventure Time a handful of years ago. I think I only watched 2-3 seasons, though... I had no idea they had that many seasons now! Maybe I'll watch it again someday. Maybe.
Joined

Jun 16, 2019
Posts

7,835
Reaction score

16,218
Points

149,170
Plus Coins
Bloody Coin
I was so shocked by the length depth of this thread, Chomie, that you managed to convince me to watch 1 episode of this :judgyDubu: nice job :blushblob:
So what you are saying is I need to write another 279 threads, so you will watch the whole show
Philippians 4:11-13
Eighth Place HoE
So what you are saying is I need to write another 279 threads, so you will watch the whole show
You're telling me there are 280 episodes in total all about these oogly looking characters aysudl
I did manage to watch another episode tho. Embarrassed to say i low-key enjoyed it...took me back to my daycare days
Joined

Jun 16, 2019
Posts

7,835
Reaction score

16,218
Points

149,170
Plus Coins
Bloody Coin
You're telling me there are 280 episodes in total all about these oogly looking characters aysudl

I did manage to watch another episode tho. Embarrassed to say i low-key enjoyed it...took me back to my daycare days
Well, episode 280 is 44 min long, so it's more like there are 283 episodes :blushblob: Also you haven't seen oogly characters and it shows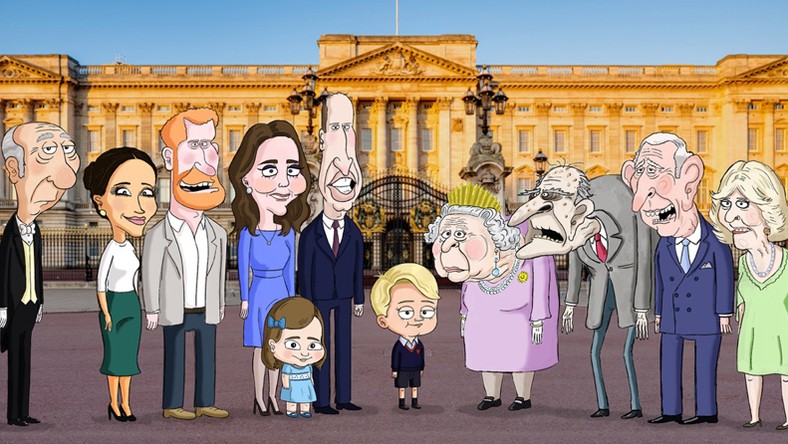 Join the diaper club again Stannie, watch more~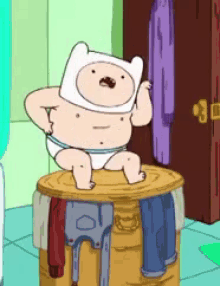 This site uses cookies to help personalise content, tailor your experience and to keep you logged in if you register.
By continuing to use this site, you are consenting to our use of cookies.