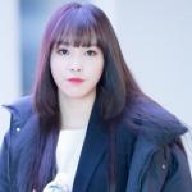 speedthief
Early Supporters
Joined

Jun 16, 2019
Posts

3,873
Reaction score

3,685
Points

31,820
Location
Plus Coins
그룹 아이즈원 재결합이 무산됐다. CJ ENM 측은 7월 6일 뉴스엔에 "기획사들과 다양한 가능성을 열어두고 대화를 나눴지만 최종적으로 성사되지 못했다"고 공식입장을 밝혔다. 이어 "재결합 여부와 무관하게 멤버들의
entertain.naver.com
Iroh
VIP+
Early Supporters
Best Updaters
Joined

Jun 16, 2019
Posts

6,249
Reaction score

16,719
Points

62,670
Plus Coins
Said it from the beginning that those who were working on this thing were just wasting their time and leading people into having false hope. I'm looking forward to what the future holds for the girls now that all of this is over and companies can start announcing plans.
"Kind but not soft"
Early Supporters
Joined

Jun 16, 2019
Posts

2,663
Reaction score

2,761
Points

20,570
Location
Plus Coins
Pronouns

Stud/Studmuffin
A long-term Produce group is never going to be an ideal arrangement. Traditionally, you have the members and the agency splitting the profits in some kind of fashion, and even that is subject to the occasional drama and dispute. Throw in a behemoth like CJ into the mix, and everyone is going to end up with a much smaller piece of the cake. The initial agreement would have heavily weighted in favor of CJ since the group was premised on their show, and at that point the group's potential was still unknown. But I doubt the agencies or the members would have been willing to maintain the current arrangement, nor would CJ have been to willing to reduce their own take substantially. I guess they all couldn't agree on how much less cake each was willing to take.

I hope for everyone's sake that the money gets distributed back properly and without much drama.