Why do you guys want red eyes
At least with fangs you can always go to the dentist for a quick fix
your heart's not broken, it's only growing
Joined

Jul 16, 2020
Posts

317
Reaction score

2,390
Points

10,820
Plus Coins
Why do you guys want red eyes

At least with fangs you can always go to the dentist for a quick fix
Okay, but we would be famous if we dressed as E-girls on TikTok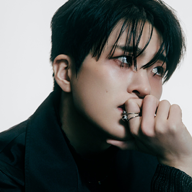 Events Elite Squad First Place HoE
Joined

Jun 16, 2019
Posts

6,816
Reaction score

14,924
Points

102,670
Plus Coins
125 points is better than loosing 50, I will take it
Okay, but we would be famous if we dressed as E-girls on TikTok
Oh, I did not think that far ahead. A genius
Social Media Lead VIP+ Donor+
Joined

Jun 17, 2019
Posts

5,197
Reaction score

12,846
Points

67,920
Location
Plus Coins
Has no one here watched Edward Scissorhands? Knives for hands is superior!
Keep calm and jingle all the way.
Events Elite Squad VIP+ Early Supporters Fourth Place HoE
Joined

Jun 16, 2019
Posts

25,503
Reaction score

14,738
Points

71,120
Location
Plus Coins
Pronouns

She/Her
RED EYES???!!! REALLY????....what will you do with red eyes?? This isn't Twilight
brooms as legs....your body won't have suppport like that
Last edited:
DESERVED!
For angry reacting my heart-breaking post. Never expected that from my zoomate
Taeyong wanna talk to some BOYS
Social Media
Joined

Apr 15, 2020
Posts

1,601
Reaction score

6,484
Points

29,820
Location
Plus Coins
Pronouns

he but not him cuz i'll never be lee taeyong </3
The result for Day 4 is:

Brooms as legs (3) - BChip, Golden, Stannie.

Pumpkin as head (2) - Feitan, Riri.

Knives as hands (2) - AKID❀KI, Chiharu.

The following participants have lost 25 Bloodpoints each:

@Belrockangel

- pumpkin as head

@zoo

- knives as hands

@Polaris_Tae

- knives as hands

@kimsguardian

- knives as hands

@UMJI MOODS

- pumpkin as head

@Beefy

- pumpkin as head

@Baymax

- pumpkin as head

@yongfilms

- pumpkin as head

@sm maid

- knives as hands

@with*one

- pumpkin as head

@Chiharu

- knives as hands

The following participants have gained 150 Bloodpoints each:

@Chomiczewska

- brooms as legs

@𝐌☹𝐄𝐋𝐋𝐄𝐔𝐗

- brooms as legs

@anh

- brooms as legs

@dodo

- brooms as legs

@Bchip

- brooms as legs




The result for Day 5 is:





red eyes (4) - AKID❀KI, BChip, Chiharu, Golden.

fangs (3) - Feitan, Riri, Stannie.

The following participants have lost 25 Bloodpoints each:

@Belrockangel

- fangs

@zoo

- fangs

@Chomiczewska

- fangs

@kimsguardian

- fangs

@UMJI MOODS

- fangs

@yongfilms

- fangs

@sm maid

- fangs

@dodo

- fangs

@with*one

- fangs

The following participants have gained 150 Bloodpoints each:

@Polaris_Tae

- red eyes

@𝐌☹𝐄𝐋𝐋𝐄𝐔𝐗

- red eyes

@anh

- red eyes

@Beefy

- red eyes

@Baymax

- red eyes

@Chiharu

- red eyes

@Bchip

- red eyes
okay no more blood points for you you've taken too many of mine
okay no more blood points for you you've taken too many of mine
AFSJDL I JUST CHECKED. -100 lmaooo yong, this is a talent
@kimsguardian
beats your streak at -125, though
Joined

Jun 19, 2019
Posts

7,347
Reaction score

3,954
Points

28,820
Location
Plus Coins
see i only picked red eyes for the aesthetic so I'm glad it's a popular opinion
Community Manager Moderator Events Seventh Place HoE
Joined

Jun 16, 2019
Posts

3,634
Reaction score

7,365
Points

48,670
Location
Plus Coins
Pronouns

She/Her
This site uses cookies to help personalise content, tailor your experience and to keep you logged in if you register.
By continuing to use this site, you are consenting to our use of cookies.