Joined

Jun 16, 2019
Posts

1,618
Reaction score

5,057
Points

14,770
Location
Plus Coins
Mother and Children Drink Own Urine After Being Told It Would Prevent COVID​
A woman and her four children drank their own urine after she was sent false information that this would prevent COVID=19
The London-based mother told British health workers she had followed the misleading advice in videos she had received via the messaging service WhatsApp.
She said she drank the urine, which contains high concentrations of toxins, for four days, adding that she did not trust the coronavirus vaccine and preferred to rely on "traditional cures."
Her case highlights fears among policymakers around the world about how false information could impact the take-up of COVID vaccines.
The unnamed woman, who was speaking to researchers surveying London residents about the information and support they had received after the first wave of the pandemic, said she believed the Microsoft founder Bill Gates and his wife Melinda would launch a vaccine and that these drugs posed a danger to her and her family.
Gates has no such plans and COVID-19 vaccines, which have been administered to millions of people worldwide, have been shown to be safe and painless.
In the document prepared for the City of Westminster council in central London, the researchers wrote of the "prevalence of alternative information shared via WhatsApp."
They said: "This information often suggests false, alternative treatments which have no scientific and empirical background.
"One person we spoke to, for instance, told us that her friend or relative who is her primary source of information on COVID-19 forwards her other people's personal recommendations.
"Some of the videos she received discussed drinking your own urine each morning as a cure for COVID-19. The participant said that she and her children did that for four days."
The research, carried out by the organisation Healthwatch Central West London, also found a "stigma associated with contracting coronavirus" in some communities, which, "coupled with a lack of trust in 'official' channels of information, presents a problem that needs highlighting and addressing."
Newsweek has contacted WhatsApp to request information on what it is doing to prevent the sharing of dangerous or misleading content.
WhatsApp, which is owned by Facebook, cannot block content on a platform-wise basis but does use a combination of techniques to enforce policies and prevent abuse, including machine learning to tackle fake accounts.
The company has made a number of changes to combat the spread of viral content on the platform, including reducing the number of people that users can forward a message to and introducing "forwarded" and "highly forwarded" labels to highlight when a message has been shared many times.
Last summer poison control officials in the U.S. were forced to issue warnings about improper use of household bleach and other cleaning products amid reports people were drinking disinfectant to ward off the virus.
Donald Trump had previously suggested that ingesting disinfectant could be an effective treatment for COVID-19.
The former president later denied any connection between his remarks, which he described as "sarcastic," and an upswing in calls to poison centers nationwide.
S:
https://www.newsweek.com/mother-children-drink-urine-false-covid-treatment-whatsapp-1570510
✧your friendly alien✧
Public Relations
Donor
Early Supporters
Joined

Jun 20, 2019
Posts

2,048
Reaction score

7,062
Points

26,220
Location
Plus Coins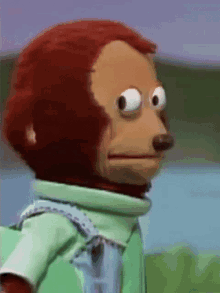 Some people are just...
4 years of Dreamcatcher
Donor
Early Supporters
Joined

Jun 15, 2019
Posts

3,027
Reaction score

8,296
Points

20,570
Location
Plus Coins
She doesn't trust vaccines, and the thousands of immensely educated people behind them... But WhatsApp says chug your own piss, and she's all over it
stars over me
Graphics Lead
Awards
Joined

Jun 16, 2019
Posts

1,627
Reaction score

1,951
Points

12,670
Location
Plus Coins
Giving a new meaning to "getting pissed"
Joined

Jun 16, 2019
Posts

1,618
Reaction score

5,057
Points

14,770
Location
Plus Coins
they must have been pissed off after realising it didnt work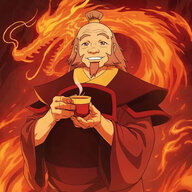 Iroh
VIP+
Early Supporters
Joined

Jun 16, 2019
Posts

4,558
Reaction score

15,294
Points

47,170
Plus Coins
Only one I feel bad for in that story is the kids. It was bad enough that their mom was an anti-vaxxer but then she made them drink piss as well? Big yikes.
Joined

Jun 17, 2019
Posts

1,084
Reaction score

892
Points

7,220
Location
Plus Coins
Wow. Medical articles backed by scientific resarch are all boogey, but this random whatsapp (facebook) message must be legit!" I really cannot imagine what their reasoning is.

The poor children though. Hopefully this will teach them that mother doesn't always know best and tell her to fuck off next time.
My Love is on Fire ♡
Donor
Joined

Dec 28, 2020
Posts

586
Reaction score

935
Points

6,720
Location
Plus Coins
Sad....conspiracy theorists are ruining this great world of ours.....
I feel for the children. Having a deluded and whack job mother like that.

ew.