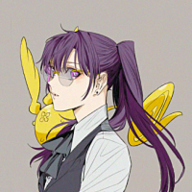 Seasons greetings to all you folks out there! I hope that you're keeping yourself warm and healthy during these times!
I'm back with "
12 Days of Plusmas
", which follows a similar format to Daily Check-in and Monthly Check-up!
Let's spread some spirit and get stuck in with all the activities and games happening this month!
For the next 12 days leading up to the 25th
, Santa Par will pay Hallyu+ a visit to spread joy across the forums!
Get ready to set your alarms
at approximately 9PM GMT / 4PM EST / 6AM KST each day
for a chance to receive various little gifts!
Participants will receive 75 Crystal Shards a day if they complete the task and/or post relevant responses.
Up to 950 Crystal Shards can be earned through this activity!
In addition, one of the lucky participants will win 2 random +cards from our special winter edition – one to keep and one to give away.
Please be sure to complete the form below within 48 hours of the winner announcement to claim your prizes:
https://forms.gle/k5vFFaPMDU76GqzA7
Participants are only eligible for the RNG if they have appeared for at least 6 days.
All forum rules apply.
When a new post is posted to indicate a new day,
you must post or complete the task within 24 hours in order to make your claims
!
If you try to make a claim for the previous day, it will be rejected.
@Monthly Check-up
and
@Gamer Squad
will be tagged once every 3 days
(since I don't want to spam your notifications...).
If you would like to be tagged every day, please let me know by posting in the thread.
We hope to see you guys take part in this and have fun!
See you around!​
Last edited: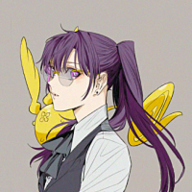 On the
First day of Plusmas
, Santa Par gave to me…
an invite to our Discord server!
Check out the Hallyu+ community on Discord - hang out with 51 other members and enjoy free voice and text chat.
discord.gg
Come and join us on Discord! Click the link above.
Leave a message that states who you are (your H+ username) in the server in the general-chat channel and then take a screenshot of your message.
Post your screenshot here in order to make your claim for the 75 Crystal Shards!​
Proud Soomanie
Community Manager
Moderator
Events
Seventh Place HoE
Joined

Jun 16, 2019
Posts

3,209
Reaction score

6,713
Points

48,670
Location
Plus Coins
Pronouns

She/Her
Hamster
Events Elite Squad
First Place HoE
Joined

Jun 16, 2019
Posts

6,297
Reaction score

14,209
Points

102,670
Plus Coins
Pretty 💜 Psycho
Events Elite Squad
VIP+
Donor
Early Supporters
Joined

Jun 15, 2019
Posts

7,958
Reaction score

18,216
Points

52,670
Location
Plus Coins
Pronouns

He/Him
Come join the club! We are the Winx!
Events Elite Squad
Sixth Place HoE
Joined

Jun 30, 2019
Posts

4,996
Reaction score

19,806
Points

94,920
Plus Coins
Pronouns

She/Her
start next level?
Graphics Lead
Awards
Donor
Joined

Jun 16, 2019
Posts

2,452
Reaction score

2,690
Points

38,770
Location
Plus Coins
Pronouns

she/her
✧just stay with me✧
Content+
Donor
Early Supporters
Joined

Jun 20, 2019
Posts

3,272
Reaction score

9,449
Points

38,820
Location
Plus Coins
Pronouns

idk
Hamster
Events Elite Squad
First Place HoE
Joined

Jun 16, 2019
Posts

6,297
Reaction score

14,209
Points

102,670
Plus Coins
Taeyong wanna talk to some BOYS
Social Media
Joined

Apr 15, 2020
Posts

1,490
Reaction score

6,247
Points

29,820
Location
Plus Coins
This site uses cookies to help personalise content, tailor your experience and to keep you logged in if you register.
By continuing to use this site, you are consenting to our use of cookies.