This is a general game that will not give out any in-game rewards for Love Hunt.

It's open to everyone

- just a little something to give users who didn't get to participate in the main event a chance to win some +cards from the special edition.

As the title indicated, this is a game that most people should be familiar with - users will simply be counting the numbers from 1-15 in ascending order in this thread. However, all the rules listed below must be followed in order for it to be considered a successful counting sequence.

Once a user has successfully landed on 15, they can go to the

Battle of Love

thread and

@Stannie

to claim an rng'd special edition +card by linking their winning post there. I will double-check when I can to confirm whether or not the win is valid.

But users may continue counting even before the confirmation.

A user can win up to 3 times max. There will be 7 +cards up for grab.

This game will be open all day and only end once 7 cards have been claimed, or on the 26th of March at 5 PM EDT, whichever comes first.

There is no need to sign up. Anyone can jump in and count at any time once the thread is open.





Rules





Counting must always start at 1.

You may not communicate or strategize with any other users, be it in this gameplay thread, via PM, or anywhere else.

Minor comments may be made in the thread, but it shouldn't be related to any strategies or planning. You should mainly be counting the numbers here.

Please DO NOT edit your posts or they will invalidate the sequence.

Contrarily, please do not try to edit your posts to sabotage another user's win. We can check to see which posts have been edited and when,

so you'll be banned from the game if this is discovered.

A successful sequence must have at least 3 different users in it.

A successful sequence must have all the numbers from 1 to 15 without any repeated numbers in between.

You may ONLY double post when counting

(i.e. count 1 and then make another post to count 2)

if at least 5 minutes have elapsed from your last one without anyone else posting. Otherwise, you must wait for another user to count the next number before you can count again.

Every time anyone messes up the sequence, you must start back again at 1.



A few examples to clarify the game:

Example 1:

Player 1: 1

Player 1: 2

The above is invalid due to player 1 counting again without another user in between their post.

Example 2:

Player 1: 1

5 minutes have passed.

Player 1: 2

The above is fine due to the 5-minute rule.

Example 3:

Player 1: 1

Player 2: 2

Player 3: 3

Player 1: 4 (edited post)

Player 2: 1

The above is invalid due to the edited post.

Example 4:

Player 1: 1

Player 2: 2

Player 1: 3

Player 3: 4
Player 1: 4

Player 2: 5

The above is a failed sequence due to the double count of 4.

​
The thread will be unlocked at 2 PM EDT / 3 AM KST for you to start playing.​
Joined

Jun 18, 2019
Posts

3,203
Reaction score

4,800
Points

77,770
Location
Plus Coins
Bloody Coin
leave it to stannie to make counting so confusing
Joined

Jun 15, 2019
Posts

252,499
Reaction score

213,849
Points

192,320
Location
Plus Coins
Bloody Coin
Pronouns

He/Him
Joined

Jun 18, 2019
Posts

3,203
Reaction score

4,800
Points

77,770
Location
Plus Coins
Bloody Coin
Joined

Jun 18, 2019
Posts

3,203
Reaction score

4,800
Points

77,770
Location
Plus Coins
Bloody Coin
Joined

Jun 15, 2019
Posts

252,499
Reaction score

213,849
Points

192,320
Location
Plus Coins
Bloody Coin
Pronouns

He/Him
Joined

Jun 18, 2019
Posts

3,203
Reaction score

4,800
Points

77,770
Location
Plus Coins
Bloody Coin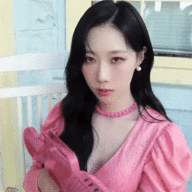 Pretty 💜 Psycho
Events Elite Squad
Early Supporters
Donor
Joined

Jun 15, 2019
Posts

12,364
Reaction score

24,640
Points

72,670
Location
Plus Coins
Bloody Coin
Hamster
Magis Devotee
Events Elite Squad
First Place HoE
Joined

Jun 16, 2019
Posts

7,856
Reaction score

16,258
Points

149,170
Plus Coins
Bloody Coin
Joined

Jun 18, 2019
Posts

3,203
Reaction score

4,800
Points

77,770
Location
Plus Coins
Bloody Coin
Joined

Jun 15, 2019
Posts

252,499
Reaction score

213,849
Points

192,320
Location
Plus Coins
Bloody Coin
Pronouns

He/Him
Joined

Jun 18, 2019
Posts

3,203
Reaction score

4,800
Points

77,770
Location
Plus Coins
Bloody Coin
CHOMI
Joined

Jun 15, 2019
Posts

252,499
Reaction score

213,849
Points

192,320
Location
Plus Coins
Bloody Coin
Pronouns

He/Him
Hamster
Magis Devotee
Events Elite Squad
First Place HoE
Joined

Jun 16, 2019
Posts

7,856
Reaction score

16,258
Points

149,170
Plus Coins
Bloody Coin
Joined

Jun 18, 2019
Posts

3,203
Reaction score

4,800
Points

77,770
Location
Plus Coins
Bloody Coin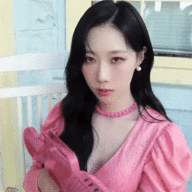 Pretty 💜 Psycho
Events Elite Squad
Early Supporters
Donor
Joined

Jun 15, 2019
Posts

12,364
Reaction score

24,640
Points

72,670
Location
Plus Coins
Bloody Coin
This site uses cookies to help personalise content, tailor your experience and to keep you logged in if you register.
By continuing to use this site, you are consenting to our use of cookies.