stars over me
Graphics Lead
Awards
Posts

1,524
Reaction score

1,885
Points

12,670
Location
Plus Coins
Hello!
We're currently looking for up to

THREE

more members who are willing to help with duties related to graphics around the forum.

REQUIREMENTS:
​
Must: Knowing how to work with Photoshop, Illustrator and/or Gimp.
Strong communication skills and being able to work in a team. Big part of working in the Graphics team is giving and receiving feedback, positive and constructive.
Understanding that being a staff member, regardless of your team, you must follow the forum's rules and be respectful to other users.
When applying, please make sure to link a generous portfolio of your works, it could be anything from website designs to OP designs. Make sure you can show various skills in your portfolio.
GFX TEAM MEMBER (RECRUITING TWO):
​
Duties include but are not limited to:
Assisting the other staff teams with graphics they may need for certain events.
Being an active part of the forum's overall design and giving your input and ideas.
Assisting the community with general inquiries and issues regarding the forum's graphics.
​
Perks:
One (1) unique, gif/non-gif​

Up to 70k per request. The final amount depends on the requested project.​
GFX TEAM MEMBER - SOCIAL MEDIA DIVISION (RECRUITING ONE):
​
Duties include but are not limited to:
Assisting Social Media with graphics for all published articles.
Creating graphics for our social media platforms on Instagram and Twitter.
Assisting Social Media with special events graphics.
Perks:
One (1) unique, gif/non-gif​

20k per request​
To apply, please fill this form and elaborate as much as you can. Once you're done, please send the application to me (Rinoa) via PM, and title your message "Graphics team application".




Application form:

​
Username:
Age:
Timezone and availability:
Programs you're working with, and how long have you been working with them:
Why would you be a good recruit for the Graphics team?: (Please elaborate as much as you can)
Portfolio link:
Anything else you'd like to add?:
THANK YOU & GOOD LUCK!​
Last edited by a moderator:
Good luck to all applicants! Don't hesitate to try it, GFX team is a fabulous team, and I know you'll learn a lot with your teammates and leads.
Social Media team is also excited to work with new recruits; your duties will include working with us, since you'll contribute making our articles and SNS posts pretty. So if you like experimenting with photoshop and such, don't feel shy and send your application
Good luck to applicants! (And non-applicants)
Posts

14,127
Reaction score

31,715
Points

66,720
Plus Coins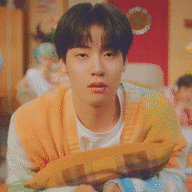 N.FIA / BABY / DEOBI / FOREVER / MYDAY / ONCE
Early Supporters
Posts

10,480
Reaction score

13,943
Points

81,120
Plus Coins
good luck to everyone and pls join!
Posts

275
Reaction score

765
Points

2,570
Plus Coins
Good luck to everyone applying!
Jaehee's Jelly
VIP+
Early Supporters
Posts

50,807
Reaction score

52,036
Points

104,120
Location
Plus Coins
Good luck to those applying!