Welcome to Hallyu+ Winter Valley

2021 is coming to an end and the holiday season is around the corner!
During the next few weeks, you'll be able to join thematic games and activities to win special prizes and even gift them to the people you love.

It's time to celebrate!
This year we're keeping things simple and cozy.
In this event, we'll have two currencies: Frozen Tear and Crystal Shard.
You can earn Frozen Tear by participating in games and Crystal Shard by joining community activities held during the event. With these currencies, you can claim special prizes such as +Cards, shop items, awards, and more!
On top of that, in each game/activity hosted during this event, a lucky participant will be able to win 2 random +Cards from our Special Winter Edition via RNG. The winner will get to keep 1 card for themselves and give away the other card to another user (see rules sections for more details). Christmassy!
And don't forget to check out our schedule. We'll have perks for those who join our Secret Santa and our Christmas Movie Session.
And last but not least, keep your eyes open for special announcements from the Events Team. We're planning big things from 2022.
Hope you enjoy our event!
Our Special Winter Edition pack will be sold exclusively through the Winter Valley Shop. They will be around for a limited time only, so make sure you get them during the event!
Frozen Tear Distribution:
Placing in top 3 - 500 Frozen Tears/individual game; 400 FT/team game
Participation - 200 Frozen Tears/individual game; 150 FT/team game
Frozen Tear Shop:
100 FT - Kevin (Home Alone) Funko Pop
100 FT - Grinch Funko Pop
750 FT - Guaranteed +Card from the Winter Special Edition
1000 FT - One Orb item of your choice (up to 40 orbs)***
***If you claim the Orb Item prize, you have the option of paying extra orbs if you wish to purchase a more expensive item from our official Orbs store. The orb item prize would essentially be considered as a 20-orb discount if you choose to go this route.
Crystal Shard Distribution:
12 Days Of Plusmas - 900 Crystal Shards (75 CS each day)
Participating in activities - 250 Crystal Shards/activity
Crystal Shard Shop:
100 CS - Jack Skellington Funko Pop
100 CS - Olaf Funko Pop
400 CS - Keep an event award of your choice
1000 CS (800 CS with the discount ticket) - Special Winter Edition Pack (1 guaranteed pull + 2 random cards)
- When participating in any game or activity, you must be active and put in effort to be eligible for the respective prizes;
- A user may not win the RNG'd prizes from games and activities more than twice;
- The winner of the RNG'd cards must notify the host privately the name of the user they'd like to gift their card to;
-The winner of the RNG'd cards must choose another user to give the other card to in order to get theirs;
- If you win the RNG twice, you may not give the other card away to the same user;
- Items from both the Crystal Shard Shop and the Frozen Tear Shop can only be bought ONCE by each user;
- You can donate your currencies to another user. Selling and trading are NOT allowed;
- The Orb Item prize is a special Winter event perk. If you choose to return it unused, you'll only get reimbursed 5 orbs;
- All other prizes may NOT be redeemed for orbs unless specifically approved by the Events Team;
-Winners may not exchange prizes with each other;
- All prizes must be redeemed within 30 days of the conclusion of the event, or they may be considered forfeited;
- Respect all Hallyu+ rules.
For this event, we have special themed awards brought to us by our amazing Awards Team.
You can request them for free here
to display for the duration of the event.
Please note, these Awards will only be available for the duration of the event and will be removed once it is over. However, users who claim the Awards through the Crystal Shard Shop can keep them permanently.
We also have a forum theme made specially for this event by
@yerm
and
@roseychu
.
Thank you all for your help <3
And to the users, enjoy our event!
GFX by
@Bchip
Theme by
@yerm
and
@roseychu
Awards by
@jin
​
Last edited:
Les goooooooo
Joined

Jun 26, 2019
Posts

16,075
Reaction score

26,565
Points

66,820
Plus Coins
Never Knows Best
Events
VIP+
Joined

Jun 18, 2019
Posts

2,539
Reaction score

4,051
Points

58,770
Location
Plus Coins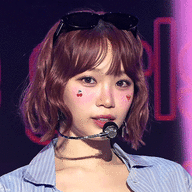 Blue Flame 💙🌀
Social Media
Events Elite Squad
Donor
Fifth Place HoE
Joined

Jun 19, 2019
Posts

12,597
Reaction score

115,895
Points

117,920
Location
Plus Coins
I love the winter aesthetics
Happy Holidays everyone!
Taeyong wanna talk to some BOYS
Social Media
Joined

Apr 15, 2020
Posts

1,490
Reaction score

6,247
Points

29,820
Location
Plus Coins
jingle bells
stannie smells
Taeyong wanna talk to some BOYS
Social Media
Joined

Apr 15, 2020
Posts

1,490
Reaction score

6,247
Points

29,820
Location
Plus Coins
kei lover
Events Elite Squad
Best Updaters
Top Poster Of Month
Joined

Jun 15, 2019
Posts

193,373
Reaction score

192,113
Points

134,820
Location
Plus Coins
Pronouns

He/Him
time to share the coldness of winter,, enjoy your holidays cuties
This site uses cookies to help personalise content, tailor your experience and to keep you logged in if you register.
By continuing to use this site, you are consenting to our use of cookies.