🚀🚩
Social Media Lead
VIP+
Joined

Jun 17, 2019
Posts

4,444
Reaction score

12,265
Points

57,920
Location
Plus Coins
APRIL 26 - MAY 2
Hello once again and welcome to ICYMI for the first week of August where we break down all the news, releases, charts and achievements from the Asian Entertainment industry. Sit back and let's jump into another great week of content!
BY POLARIS_TAE
MONDAY:
#1- We begin this week as always with numerous comeback announcements! TO1 -- formerly known as TOO -- will be making their first comeback under their new name this May. BlingBling will also be returning in May with their first comeback. The following day, BTS announced that they would be coming back on the 21st of May with a new single titled 'Butter'. We can't wait!

#2- PIXY has finally announced their fandom name this week! From this week onwards their fans will be known as WINXY. What are your thoughts on this name choice?

#3- Prior to the group's disbandment on Thursday; a collective of IZ*ONE fans raised almost $2 million USD for the Parallel Universe Project in an effort to keep the group from disbanding. Sadly we still saw the group disband this week after over two years together as a group. Meanwhile, the members will be moving on to a future without the group. IZ*ONE's Hitomi officially received her Korean drivers' license this week; while later in the week Sakura, Hitomi & Nako all left Korea for Japan on Thursday to spend time at home following the conclusion of their group schedules.

#4- Exo's Baekhyun held his birthday live broadcast 'B-DAY: BAEKHYUN DAY' on the 1st of May. TikTok Stage 'Solo Night' will be taking place on the 6th of May. The line-up for the show is set to include SHINee's Taemin along with Jessi, Kyuhyun & more. Finally, the city of Gangnam has announced that they will be hosting a weekly 2021 'Ontact G★KPOP Concert' this May with guests set to include A.C.E, LOONA, MOMOLAND, GFRIEND & more. We can't wait!

#5- 2PM has been selected as the newest models for the activewear brand XEXYMIX. Later in the week, we learned that Song Joongki was chosen as the new face for the shopping platform, CJ ONSTYLE, while Kim Wooseok was selected as the new brand ambassador for the perfume brand TOUS. We congratulate them on the exciting new opportunities!

#6- To finish Monday off, HYBE has announced that their official artist museum, 'HYBE INSIGHT', will be officially opening on the 14th of May in Yongsan, Seoul. Make sure to visit them if you're ever in Seoul!
TUESDAY:
#1- Tuesday was all about contract news. Kang Sora renewed her contract with her current agency, PLUM A&C. Meanwhile Cignature have announced that Yeah & Sunn have sadly left the group. The following day, it was announced that Lee Jaewook had signed an exclusive contract with C-JeS Entertainment. Finally, it was shared that Lee Kwangsoo will be leaving SBS 'Running Man' after 11 years. Avid viewers of the show will certainly miss him once he leaves.

#2- South Korean rapper Loco has proven his generosity by donating 100 sets of homemade burgers to children of lower-income families. We thank him for this fantastic display of generosity!

#3- TEEN TOP's C.A.P has announced that he will be enlisting in the military for his government-mandated military service on the 10th of May. We wish him a safe and healthy service.
WEDNESDAY:
#1- Former April member, Lee Hyunjoo has announced that she will be taking legal action following recent allegations levelled against her by a former DSP employee. She will be pursuing legal action against defamation/libel. This comes following allegations from earlier in the year that numerous April members bullied Hyunjoo while she was still in the group.

#2- EXID's Solji has been announced as the honorary ambassador for the Community Chest of Korea. Meanwhile, Red Velvet's Seulgi has been selected as the model of beauty brand AMUSE. We congratulate them on receiving such exciting opportunities!

#3- HB Entertainment has announced that Shin Sungrok has sadly tested positive for Covid-19. We wish him a speedy recovery.
THURSDAY:
#1- More comeback news on Thursday! GWSN's label, which recently changed its name to The Wave Music, has announced that the group will be releasing their 5th mini-album on the 20th of May. Also in May will be two upcoming collaborations! Exo's Baekhyun will be featuring in Seo Moontak's upcoming song on the 10th of May, while Bumkey collaborated with MAMAMOO's Moonbyul on the 2nd of May

#2- Former Spica member
Yang Jiwon
has signed an exclusive contract with CL& Company. Rapper
Swings
has announced that he has joined P Nation as their newest artist. Got7's
Mark
has signed a contract with the American management company CAA. Meanwhile, all
Apink
members aside from Naeun have renewed their contracts with Play M. The group will continue with 6-members despite Naeun leaving the company.
#3- Nakama Yukie will be starring opposite SixTONES's Matsumura Hokuto in the TV Tokyo SP drama, '
Joo no Hoigaku
'. Will you be adding this to your watch list?
FRIDAY:
#1- Even more releases were announced on Friday!
Kim Seonho
will release a collaboration single with Epitone Project on May 6; John Park's new single, '
Daydreamer
' will be released on the 3rd of May; while
SHINee
will release their new Japanese mini-album this July. We can't wait!

#2- Song Joongki will be holding an online fan meeting 'Song Joong Ki Live' on the 7th of May. Are you looking forward to this?

#3- TXT's Taehyun & Huening Kai will be leaving their positions on the EBS show 'Listen'. Their final broadcast took place on the 2nd of May.

#4- Sadly, following the announcement that Song Yuvin had terminated his contract with Music Works, it was announced that B.O.Y has officially disbanded. Earlier in the week, the Japanese group
Higeki no Heroine Syndrome
also announced that they would be disbanding. We wish them the best of luck in their respective careers.
SATURDAY:
#1- Three more releases were announced on Saturday! SEVENTEEN's THE8 & Jun will be releasing a charity single on the 4th of May; TRI.BE will be making their comeback on the 18th of May with a brand new single, while MONSTA X will be making their comeback in June with a new mini-album. Which of these releases are you most looking forward to?
SUNDAY:
#1- SHINee's Taemin updated fans during his Beyond Live concert announcing that he will be making his comeback on the 18th of May with his 3rd mini-album, 'Advice'. Are you excited about this?

#2- Singer/Actor Lee Jihoon has announced plans to marry his non-celebrity girlfriend on the 10th of May.

#3-
Aimer
will be holding her
10th Anniversary Concert Live in Saitama Super Arena this September.
BY DRAGON OF THE WEST
#1. ENHYPEN - DRUNK-DAZED
Making their long-awaited comeback is ENHYPEN as they just released their second mini-album BORDER: CARNIVAL off the back of their extremely successful debut with BORDER: DAY ONE at the tail-end of last year. The title track for the latest album is '
Drunk-Dazed
' and it kicks off at high energy and doesn't let up. It really captures the feeling of a carnival, in keeping with the album's title, and the addition of rock elements lends it a different texture than most boy group tracks. It's fun to hear a comeback go this unabashedly big, and I hope this will become a trend going forward. Unfortunately, there is one thing keeping this track from reaching near perfection, and that's the vocal mixing. It has been the bane of several songs coming from HYBE (formerly BigHit Labels) and they just don't seem to realize how badly it affects their tracks. The vocals are muffled and compressed. The mixing drains all character from the performers. It's not robotic – in the way autotune usually is – but rather it sounds submerged, like a lo-fi transcode playing on a tinny speaker.
#2. ITZY - MAFIA IN THE HOUSE
Over 9 months since their last comeback with Not Shy, the girls of ITZY have released their fourth EP Guess Who along with the title track '
MA.FI.A In The Morning
'. The song is quite a drastic switch-up from their last few releases and goes for a predominantly hookless approach with, for lack of a better description, a noisy production. It is carried by the members' heaps of charisma and stage presence but even then, the song doesn't have much to offer beyond the usual girl crush tropes and there's no knockout centerpiece to salvage the song's weaker moments. The only real highlights come in the form of the verses, a few sections in the bridge, and of course the rather spectacular music video. For the rest of the album tracks, nearly all of them could be considered as being better than the title track, particularly 'Sorry Not Sorry' which, at least in my opinion, suits the group's concept a lot more and would have been a much better option as the lead single.
#3. AB6IX - CLOSE
Just over 3 months since their last comeback with Salute: A New Hope, the boys of AB6IX are back with their 4th mini album Mo' Complete: Have a Dream and the title track '
Close
'. It hearkens back to AB6IX's debut year, where songs like 'Breathe' and 'Blind For Love' cast them in a stylish aesthetic. The song plays with some interesting textures, from the brushes of synth during the verses to the industrial electronics that run through the chorus. The hook is rhythmic and makes ample use of empty space. The one thing that's lacking from this is the fact that the song could have really kicked up another notch during verse two and built toward a standout climax, though the subdued approach is understandable. As far as b-sides go, there are only 4 of them on this EP, keeping it short but sweet. I'd recommend checking out 'Headline' and 'A Long Winter'.
#4. ONF - UGLY DANCE
ONF are on a roll as the group have made a comeback just two months after their last release. They have released the album titled City of ONF – a repackage of their first full-length album ONF: My Name that came out in February – and it is led by the title track '
Ugly Dance
'. It switches things up from their previous track and shows off the group tackling a funky hip-hop concept. Hwang Hyun (a producer on the team Monotree) shows off his skills yet again by having 'Ugly Dance' start off with an interpolation of the hook from 'Beautiful Beautiful'. This moment is incredibly cinematic and works as both its own highlight and a perfect opener to the entire album. The song wastes no time unveiling its chorus with synth strings that give this segment majestic energy, while ONF's layered vocals add to the sense of grandeur. The guys offer a top-notch performance, effortlessly slipping between sung melody, chanted climaxes and rap verses, a true testament to their versatility. I would strongly recommend everyone to check out their b-side 'My Genesis (Übermensch)' which melds rock-infused funk with jazz and is certain to catch the attention of most listeners.
#5. HOT ISSUE - GRATATA
Hot Issue are a newly debuted 7-member girl group under S2 Entertainment, which was founded by the former chairman and co-founder of Cube Entertainment – Hong Seung Sung. With that in mind, a lot of eyes were going to be on their debut as the group released their first mini-album Issue Maker and the perhaps snidely titled lead single, '
Gratata
'. Despite some satisfying percussion and hints of vocal prowess that shows how the group could be capable of greater things in the future – if they're promoted properly of course. The threadbare chorus does them no favors with laughable lyrics such as "I'm a sniper!" and "I'm gonna shoot, shoot, shoot!, You're gonna boom, boom, boom!". It's the sort of delivery that characterizes too many modern comebacks, supported by a self-seriousness that makes the whole affair feel even more ridiculous than it should be. It would have worked out had they embraced it as being a joke rather than making it seem so serious. Hopefully their company does better for future releases, which is what one would assume considering they're being led by the same man who was a key component in the rise of groups such as BEAST, 4Minute and BTOB.
BY NARA
#1- TWICE's
"Feel Special"
has been certified PLATINUM by RIAJ for surpassing 100,000,000+ streams in Japan! This is their 1st song to do so! In addition, they are the first foreign female artists to receive this Platinum certification!

#2- Congrats to BTS as their hit single
'Dynamite'
has now surpassed 300,000,000 streams on Oricon, becoming the 1st song by a foreign artist and the 3rd song overall to do so. It is also the fastest to ever achieve this, doing so in just 36 weeks!

#3- ITZY's newest album
"GUESS WHO"
has
exceeded 260K copies in pre-orders! On its first day of release, Hanteo recorded over
64K copies
in sales, which is now the highest first-day sales in their career!

#4- BEAST's music video for
'Fiction'
has surpassed 100 million views on YouTube! Huge congrats to this masterpiece, as it is the first MV from the group to finally reach this milestone!

#5- WEEKLY's music video for
'After School'
has surpassed 40 million views! Have you checked out this MV yet?

#6- Brave Girls'
'Rollin'
was
on a roll again this week as it went up to #1 on all five major charts including MelOn, FLO, and VIBE! Congrats to the ladies once again!
BY POLARIS_TAE
We are taking donations again for another year. If you're feeling generous this wee, why not consider donating!
Our Events Team hosted three gams for us this week!

Chiharu asked us to '
Guess The Anime
' based on a series of emoticons on Wednesday. Ultimately, Zoo took the top place.

Later in the week, Stannie hosted a game of '
Hot Seat
' where players had to put themselves in the shoes of Stannie & Bchip when trying to guess their answers to personality-based questions. Baymax took out 1st place for this game!

At the end of the week, Bchip hosted '
MonsDRAWsity
' where players were given a description of a monster to draw and the player whose drawings most closely matched the original picture would win. It was Chomiczewska & Baymax who took the top spot for this game!
Shop+ fans, our Shop+ team has been busy again this month stocking our virtual shelves with even more great items for you to purchase! Here are the items that were added to our shop this week:


Our PR Team has opened
video content suggestions
again! Furthermore, they are taking content suggestions about what to include in their
year-end review
& a future
Produce 101 Japan
review. If you have any suggestions for the make sure to let them know ASAP!
+
Hallyu+ is actively recruiting for staff. If you want to contribute to the forum's growth and join our amazing team, don't hesitate and apply now!
We are searching for new members for the following teams
GFX, Public Relations -
Video & Outreach Divisions
,
Translations
and SM Team -
Press Division
.
This brings us to the end of ICYMI for another week. Make sure to drop us a comment if there was anything you liked & we'll see you next week at the same time for more great news, charts, releases and updates!
GFX BY @yerm
PROOFREAD BY @Dragon of the West
FEATURED ARTISTS Wyatt (ONF), Chaeryeong (Itzy), Jay (ENHYPEN), Kato Shiho, Donghyu (AB6IX)
​
엄지는 내 장미
VIP+
Early Supporters
Joined

Jun 15, 2019
Posts

8,595
Reaction score

8,694
Points

42,120
Location
Plus Coins
As always I thank you for the wrap up.​
<3
Social Media
Fifth Place HoE
Top Ten Elite
Joined

Jun 19, 2019
Posts

10,617
Reaction score

111,279
Points

102,920
Plus Coins
Another week of informative updates
Sorry I didn't get to post
I've been out on Sunday afternoon these days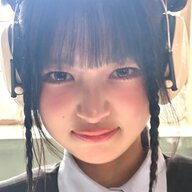 you are my ONE Story 🔥
VIP+
Early Supporters
Joined

Jun 15, 2019
Posts

87,267
Reaction score

157,477
Points

106,820
Plus Coins
thank you for the updates, you guys are always the best!