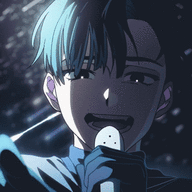 🚀🚩
Social Media Lead
VIP+
Polaris
H+ Champions
Joined

Jun 17, 2019
Posts

4,142
Reaction score

8,911
Points

47,820
Location
Plus Coins
AUGUST 3 - AUGUST 9
Hello once again and welcome to ICYMI for the first week of August where we break down all the news, releases, charts and achievements from the Asian Entertainment industry. Sit back and let's jump into another great week of content!
BY POLARIS_TAE
MONDAY:
#1- It has been announced that
Cravity
will be making their comeback in late August, with the date later being revealed to be the 28th of August. Meanwhile,
Lovelyz
have announced that they will be making their comeback this September. We can't wait!

#2- King Kong by Starship has announced that a
joint fan meeting
will be held via Tik Tok on the 14th of August between its actors, Song Seung-heon, Lee Dong-wook, Lee Yeon-seok, Lee Kwang-soo & Lee Beom. Will you be tuning in to see them live?

#3- It has been revealed that
Chancellor
has left Million Market. We wish him the best in all his future endeavours.

#4- It has been announced that Jo Byung-gyu and Kim Bora have
broken up
after 1 and a half years together due to their busy schedules.
TUESDAY:
#1-
Rothy
will be coming back on the 13th of August with a new digital single. Meanwhile,
Shiritsu Ebisu Chuugaku
has announced that they will be releasing a new digital EP, "Famien 2.0 e.p" on the 21st of August. Finally,
Super Junior D&E
have announced that they will be making their comeback in September. We can't wait!

#2- Bugs has become the first Korean music platform to introduce "
live album art
". A 5-second loop of motion art will be shared instead of the standard album art. There are currently fifteen albums that have this feature on this platform.

#3- It has been announced that SM Entertainment and JYP Entertainment have collaborated together to create a new company, "
Beyond LIVE Corporation
" which will be responsible for producing online concerts for both companies' respective artists.

#4- It has been revealed that Yoo In-na and Yoo Jae-suk have each donated 50 million and 100 million KRW to the
Hope Bridge
foundation in order to alleviate people afflicted by the recent South Korean flood disasters. We thank them for their generosity.

#5- The
first lineup
of the Soribada Best K-Music Awards has been announced. With artists including Kang Daniel, MAMAMOO, NCT DREAM and more set to attend. Who are you most looking forward to? Meanwhile, MBC has announced that
the Chuseok ISAC will be going ahead
without any audience this year. Do you feel like this is a good decision?

#6-
Hyelim
of Wonder Girls has announced via her personal Instagram that she will be publishing her first book soon. Meanwhile, Nogizaka46's
Umezawa Minami
will be releasing her first photo book in late September. Will you be purchasing these for your collection?

#7-
Wang Jyunhao
, a former Produce X 101 contestant, has shared in an interview with a Taiwanese broadcasting company that he was severely mistreated by the crew of the show while he was undertaking the show with a consistent lack of sleep and produces of the show failing to support the needs of their trainees. What are your thoughts on this?

#8- It has come to light that 2AM's Im Seulong was involved in an accident with a jaywalker who was struck by the artists' car during heavy rain late at night on the 1st of August. The jaywalker later died at the hospital. Meanwhile, Im Seulong was questioned at the police station and was sent home shortly afterward in a state of shock.
WEDNESDAY:
#1- It has been reported that
TWICE
will be making a comeback this October. In response to this report, JYP revealed that the group is preparing for a comeback but a date is yet to be set. Meanwhile,
NU'EST
will be making their Japanese comeback on the 7th of October. Are you excited for more great music?

#2- It has been revealed that
Kim Woobin and Shin Minah
have each donated 50 million KRW in order to alleviate those impacted by the South Korean flooding disaster. Meanwhile,
"Hangout With Yoo" and Yoo Jaesuk
have donated 74 million KRW from the sales of the Yoo Sanseul calendar in order to provide meals for lower-income children. We thank them for their generosity.

#3- It has been announced that April's Chaewon, Rachel, Naeun & Jinsol, as well as Lovelyz Mijoo, Kei Sujeong and Yein will be filming for the KBS variety "
Idol on Quiz
". Meanwhile, the
second line-up
for the Soribada Best K-music Awards has been announced, with GFRIEND, Astro, Victon & more set to attend.

#4- Limesoda's
Seungji
took to Twitter on Wednesday to announce that she had left the group and its company thus bringing the group to only one active member with Jangmi. We wish her the best on luck in her future endeavours.

#5- It has been announced that Teen Top's
Chunji
will be enlisting for mandatory military service on the 10th of August, thus making him the first member to partake in military service. We wish him a safe and healthy service.

#6- Yuehua Entertainment has
released a statement
threatening legal action following an incident on the way back from schedules where Zhu Zhengting was physically harassed by a large group of fans. What are your thoughts about this action?

#7-
Hiro Shimono
, the voice actor who is best known as the Japanese voice for Demon Slayer's Zenitsu, has recently opened a twitter account to share even more great content with us! Have you followed him yet?

#8- Japanese voice actor,
Toshihiko Seki
recently tested positive for COVID-19. We wish him a steady recovery.
THURSDAY:
#1- It has been announced that
Kim Yohan
, who will be debuting in the boy group Wei later this year, will be releasing a solo song on the 25th of August prior to the group's debut. Meanwhile,
UP10TION
will be making their comeback with seven members in September with Lee Jinhyuk, Wooseok & Jinhoo all not partaking in this release. Finally, Choa, formerly of AOA, will be returning to the entertainment industry with an OST to the KBS drama, "To All The Guys Who Loved Me". Are you excited about any of these releases?

#2- JYP Entertainment has announced that
Day6
will be debuting a sub-unit for the first time since the groups' debut and it will consist of members Wonpil, Young K & Dowoon. Meanwhile,
PENTAGON
has announced that UNIVERSE 3rd Online Fan Meeting, "PENTAG-ON-AIR" will be taking place on the 6th of September. Finally, the
3rd line-up
for the 2020 Soribada Best K-music Awards has been revealed. With The Boyz, Stray Kida, (G)I-DLE, Ha Sungwoon & more set to attend!

#3- It has been announced that
Kang Daniel
will be returning as the face of PUMA for the company's new RS 2.0 product. Meanwhile,
Weeekly
has revealed the four names in the running to become the groups' fandom name. These are, "Haru", "Daileee", "YOIL" & "Today". What name do you think suits the group the most?

#4- It has been revealed that SISTAR's
Bora
has left HOOK Entertainment. We wish her the best in her future endeavours.

#5- Twice's
Jeongyeon
will not be participating to her fullest in the groups' upcoming online concert and will instead perform seated following an injury ruling her out of choreographed performances.

#6- It has been announced that
Gummy and Jo Jungsuk
welcomed the birth of their first child, a daughter on Thursday. We congratulate the new family!
FRIDAY:
#1- It was reported that
KARD
will be making their comeback during late August. Meanwhile,
Hyolyn
will be coming back to us with great new music on the 19th of August.
Choa
will be releasing her OST "I'm Here" for the drama "To All The Guys Who Loved Me" on the 11th of August. It has been revealed that
Huh Gak
will be having a comeback on the 27th of August, just in time for the artists' 10th Anniversary! Exo's Chanyeol will be a featured artist on Rothy's upcoming "
Ocean View
" release.
Jenyer
will be making her comeback with a dance track on the 24th of August. Finally, BonBon Girls 303 will be making their highly anticipated debut with an EP on the 11th of August! Will you be checking out any of these new releases?

#2- BTS will be releasing a new documentary film, "
BREAK THE SILENCE: THE MOVIE
" this September. Meanwhile, the groups' upcoming English language single, "DYNAMITE", will the BTS' first single to have world premieres on
every major radio chain
across the US. Are you looking forward to "DYNAMITE"?

#3- It has been announced that
Super M
will be starring in their own reality show beginning in September. We can't wait!

#4-
Minhyun
from Nu'est has been announced as the face for Maeil's Soymilk "Better Me" campaign. We congratulate him on this new and exciting opportunity!

#5- The Soribada Best K-music Awards has revealed its 4th line-up with Cravity, GWSN, TOO, TXT & more set to attend. Meanwhile, it was announced that NCT's
Doyoung
was the special MC for the August 9th episode of SBS "Inkigayo". Did you catch him on the show?

#6- Jellyfish Entertainment has announced that
Hongbin
has left VIXX. The group will now continue as five.

#7- It has been announced that
Busters
will be going on hiatus and Jisoo, Yeseo, and Chaeyeon will be leaving the group. Busters will be concluding their current promotions as " Bustersβ". The group plans to continue promotions as "Power Busters" in the future with members, Takara, Minji and the addition of a new foreign member.

#8- It has been announced that
Park Sun-ho
will be enlisting for mandatory military service on the 10th of August. We wish him a safe and healthy service.
SATURDAY:
#1- Following the news that
Big Hit Entertainment
is attempting to become a publicly listed company, The Korea Stock Exchange has announced that the company has passed its preliminary screening and is now qualified to be publicly listed on the KOSPI stock market.

#2- The 2020 Soribada Best K-music Awards has announced both its
5th and 6th line-ups
. With WJSN, Kim Shinyoung, Loona, ONEUS, Nature & more set to attend.

#3- SM Entertainment has opened a series of
US-based SNS accounts
. We look forward to more great content from the company.

#4- Following the posting of an alarming photo to her Instagram account (which has since been deleted). It was revealed that former AOA member,
Kwon Mina
has been taken to be treated at the emergency room at a hospital close to her house. Her agency has revealed that she is not in a life-threatening status. We're all hoping she manages to overcome all her troubles and get out this stronger than ever.
SUNDAY:
#1-
TWICE
have announced that they will be releasing an English version of their most recent Korean comeback, "More & More" soon. We can't wait!

#2- It has been revealed that
Jay Park
will be joining the upcoming season of "Rap of China" alongside previously announced mentors Kris Wu, GAI, Will Pan & Jane Zhang. Will you be watching this?

#3- The August
girl group brand rankings
have been announced for another month with BLACKPINK, Red Velvet & (G)I-DLE taking the top three positions respectively. Did your bias make the list this month?

#4- FNC
has released a statement
addressing the current news regarding former AOA member Mina and her social media posts stating that they have blocked individual AOA members from making public statements on the issue to avoid misunderstandings. They have apologised for the delay in releasing a statement while at the same time assuring the public that they strictly abided by industry standards when it came to issues regarding Mina's contract and sincerely hope that she recovers soon while apologising for damages done to Mina while she was a member of AOA. What are your thought on this?
BY DRAGON OF THE WEST & POLARIS_TAE
#1. KANG DANIEL - WHO U ARE
Following the release of his pre-release single "
Waves
" in late July, Kang Daniel is back with his latest mini-album "
Magneta
" and its title track "
Who U Are
". Even though it was always going to be difficult for him to top "Waves", and despite the fact that "Who U Are" bears several conceptual similarities to "Wave" with the beat and Latin-inspired elements, it does also offer a few of its own strong points, particularly with how his vocals have improved greatly and offered a cool little rhythmic breakdown during the bridge. The song and music video are both geared towards showcasing the choreography. It would be amazing as a club banger. I would also recommend checking out the b-sides from the mini-album, especially the reggae-inspired "Runaway" and the fast-paced "Flash".
#2. (G)I-DLE - DUMDI DUMDI
(G)I-DLE are back with a new single in the form of "
DUMDi DUMDi
". A track that takes their music in a slightly different direction while retaining many of the quirks that's found throughout their discography. It's their first attempt at a full-on summer song, and the optimistic melody during the opening verse bears that out. The group definitely suits this fun, summery dance-pop vibe. It also proves to be a vocal showcase that lets the members, particularly Yuqi and Miyeon, to shine a lot more than they usually do. Cube has almost always given (G)I-DLE some really high-quality music videos, and this is no exception. Being set in a desert, the video gives off Wild West vibes especially during the first minute and a half before the song actually starts and the cinematography is almost movie-like. Overall, "DUMDi DUMDi" is a great summer track that does well to show off the group's versatility.
#3. JUSTIN - PSYCHO
NEXT's Justin Huang is back with his first major release of 2020. After solely releasing singles throughout 2019 and early 2020 the artist has finally dropped his debut solo album, "<18>" with the first single from the album "
PSYCHO
" dropping earlier in the week. Justin shows that he is no longer the 16-year-old teenager that debuted in NINE PERCENT but has now come of age and, as such, has developed and matured his sound to match his current age. "PSYCHO", tells the toxic story of how love can be a torturous emotion causing us all to become a "PSCHO" for love and overwhelmed by one's emotions. Compared to the artist's previous promoted single, "Pick Up The Phone", "PSYCHO" is tonally the complete opposite. Where in "Pick Up The Phone" the artist was attempting to gain the interest of someone, in "PSYCHO" he is raw with his distaste for love by proclaiming that the emotion causes us all to turn into a psychotic version of ourselves in the process. "PSYCHO" is an overall solid song that anyone who has been in a relationship will relate to at least to some degree.
#4. ROCKET PUNCH - JUICY
Rocket Punch is back with their second release of the year with a new mini-album "
Blue Punch
" and its accompanying title track "
Juicy
". Pitched as a summer song, "Juicy" incorporates a few seasonal effects. The opening verse is quite heartwarming. There's a fun bounciness to this instrumental due to the nice percussion and the incorporation of the drum loops was a good idea. The pre-chorus is supported by a neat vocal arrangement but unfortunately, that's about as far as I can go with any sort of compliments for the song, as the chorus comes off as being quite obnoxious and somewhat of a step down from their other title tracks, especially "Bim Bam Bum". However, if you're into upbeat and cutesy summer tracks, this might be one that you'll enjoy. I would, however, highly recommend the b-side track "SUMMER PUNCH!" from the same album, which is not only a far superior track in comparison to "Juicy" but is also more closely aligned with the season and even drives home Rocket Punch's brand.
#5. TREASURE - BOY
Treasure have quite easily been the most anticipated debut of 2020 so far, and on Friday they dropped their first single album, "The First Step: Chapter One" with the lead single "
BOY
". YG Entertainment have debuted several male groups in the past, but Treasure feels more mainstream rather than the company's usual hip-hop trends, and that allows for new possibilities that could really expand the agency's appeal. "BOY's" verses are really good, and while I was a bit skeptical about the chorus during my first listen, it is definitely a grower. but it grew on me throughout the song. Their vocals in particular really shine through in this track as well as the accompanying b-side "Come To Me". You can definitely tell that the company invested a lot in the music video, as it features sets for not just the full group to show off the song's choreography, but also individual sets for all 12 members.
#6. CHERRY BULLET - ALOHA OE
With their latest digital single, "
Aloha Oe
", Cherry Bullet have joined the ever-growing number of groups that have recently been putting summer tracks even though the summer season has pretty much drawn to a close in Korea. Most of the song bears little melody at all with verses that seem quite forced, but the chorus does somewhat save the song, being arguably the strongest part about it. The Hawaiian-themed instrumental break is also one of the more enjoyable parts of the track. The group dream of Summers past, while at the same time incorporating the recent Tiki's-Tok "Wipe it Down" challenge into the music video, which may make the song feel dated in the future, but for now adds a great instance of pop-culture into a great summer-themed song!
wiping challenge
#7.TAEMIN - 2 KIDS
Over a year and a half since his last Korean comeback with "Want", Taemin is finally back with a prologue single "
2 Kids
" that serves as a sneak peek at his upcoming full album "Never Gonna Dance Again" which is set to be released as two different Acts. Even though the song hinges on a rather simple instrumental, blending a rhythmic guitar loop, soft electronic touches, and light percussion, it does a great job at delivering the emotions that Taemin wanted to portray to his audience and serves as a perfect accompaniment to his choreography, an area he always shines in. FIlmed in Paris back in February, the music video features Taemin wandering around picturesque neighbourhoods, haunted by memories of a youthful love destroyed by immaturity and he is so overcome with regrets that he starts throwing himself onto people, stationary cars and even the ground. Despite the sorrow that he's evidently impacted by, there is still a sense that what's done is done, and now all that is left is to pick up the pieces and move on. While the song is good, it isn't necessarily great, but as a pre-release single, it does its job and makes me extremely excited for his upcoming album.
#8.CHEN LINONG - MASTERPIECE
Chen Linong is the second former NINE PERCENT member to be featured on this week's releases section. The artist recently came back with another great single from his 2020 album, "Outsider" with "
Masterpiece
". The song, when compared to the artist's previous single, "Unbelonging", couldn't be any more different. As compared to the slow ballad that defines "Unbelonging", "Masterpiece" is an upbeat colourful Latin-inspired song that has a similarly bright music video to accompany it. We see Chen Linong travel through a colourful world full of emojis and special effects when the singer declares that in order to live your best life, you must put aside your stresses and worries and live each day to the fullest! "Masterpiece" interestingly has two versions, the second version was a collaboration with Hailee Steinfeld, which actually made me enjoy the song to an even greater degree as it added a further dimension to the already great song that is Chen Linong's Magnum Opus, "Masterpiece".
#9.KENSHI YONEZU - CAMPANELLA
Kenshi Yonezu is a "Stray Sheep" in his latest album as he sings "
Campanella
" to all of us who have been greatly anticipating his great new album. After releasing the experimental "Kanden" in early July, Yonezu has returned with his latest release, "Campanella" which was released the same day as his latest album "Stray Sheep" is just as experimental as "Kanden" while at the same time distinguishing itself from the previous release. The music video for "Campanella" takes us on a train ride as Yonezu sings his prayers to the ocean while at the same time bringing a new definition to the concept of getting dusted -- which is no longer a thing exclusive to The MCU, as we see the artist lose a portion of his innocence -- represented by glitter -- like dust to the wind.
BY DRAGON OF THE WEST
#1.
Kang Daniel
has now surpassed over 1 million album copies sold since making his debut in July 2019. This achievement has come off the sales from just three mini-albums, which further goes to show just how impressive his selling power is.


#2.
TWICE & IZ*ONE
received Double Platinum album certifications as their most recent releases, "More & More" and "Oneiric Diary" respectively, have both sold over 500,000 copies as per Gaon. Truly an incredible achievement as they become the first girl groups to ever get the certification! We look forward to seeing them surpass their limits with their next releases.


#3. BTS "Map of the Soul: 7 ~THE JOURNEY~" becomes the first album by a foreign male group to receive a Triple Platinum Certification from RIAJ. This comes after the release surpassed 750,000 shipments. Also, as a testament to just how much of an impact they've made, BTS will be awarded the
2020 Van Fleet Award
for their contributions towards USA-South Korea relations.


#4. WayV's "
Awaken The World
" has surpassed 100,000 sales on Gaon's Album Chart making it their first release to reach this milestone, which is quite an impressive achievement for a C-pop group that doesn't really promote much in Korea!


#5. TWICE's "
Cheer Up
" and Blackpink's "
How You Like That
" have both surpassed 400 million views on YouTube! A well-deserved milestone for two very successful songs!
BY POLARIS_TAE
The August
User of the Month
was announced this week! This month we awarded two users for their great contributions to the forum, with kimsguardian and yongfilms taking out the prize. Congratulations to both of them!
Shop+ fans, the shop+ team was busy again adding more great items to display alongside your amazing sets. Be sure to add them as soon as you can!
The social media team gave us their thoughts with two new articles.

Yuki unpacked Red Velvet - Irene & Seulgi's debut mini-album, "
Monster
"
Polaris_Tae gave us an interesting editorial about "
SM Entertainment & The Wasted Potential of WayV
"
The translations team gave us one new translation this week.

Lurkette gave us great new lyrics for Elephant Kashimashi's "
Itsumo no kao de
"
+
Hallyu+ is actively recruiting for staff. If you want to contribute to the forum's growth and join our amazing team, don't hesitate and apply now!
We are searching for new members for the following teams
GFX, Translations, Events and SM Team -
Press Division
.
This brings us to the end of this week's ICYMI. We'll see you next week at the same time for more great news, charts, releases and updates!
GFX BY @mocha
PROOFREAD BY @Dragon of the West
​
엄지는 내 장미
VIP+
Early Supporters
Joined

Jun 15, 2019
Posts

7,849
Reaction score

7,562
Points

42,120
Location
Plus Coins
That was the week that was. Many thanks.
Stan 46G
Early Supporters
Joined

Jun 15, 2019
Posts

3,428
Reaction score

21,669
Points

39,620
Location
Plus Coins
<3
Social Media
Fifth Place HoE
Top Ten Elite
H+ Champions
Nara
Joined

Jun 19, 2019
Posts

9,870
Reaction score

109,186
Points

92,820
Plus Coins
Thanks for this week's update!
Insomni4
VIP+
Early Supporters
Joined

Jun 15, 2019
Posts

65,215
Reaction score

150,278
Points

106,720
Plus Coins
another great recap from fabulous team, thank you!
원우리들
Donor
Early Supporters
Joined

Jun 19, 2019
Posts

6,839
Reaction score

3,696
Points

23,320
Location
Plus Coins
GTA when
Social Media
yongfilms
Joined

Apr 15, 2020
Posts

1,046
Reaction score

3,966
Points

19,320
Location
Plus Coins
thank you sm
✧your friendly alien✧
Public Relations
Donor
Early Supporters
Joined

Jun 20, 2019
Posts

2,001
Reaction score

6,548
Points

23,720
Location
Plus Coins
Thank you for the updates! Y'all work so hard
This site uses cookies to help personalise content, tailor your experience and to keep you logged in if you register.
By continuing to use this site, you are consenting to our use of cookies.