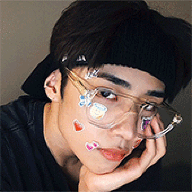 ✶ Zactheik💍nic ✶
Tenth Place HoE
Early Supporters
VIP+
Posts

3,177
Reaction score

11,327
Points

55,020
Location
Plus Coins
FEBRUARY 3 - FEBRUARY 9
Hello H+ users and welcome to our latest weekly recap! Quite an eventful week is behind us, with a whole bunch of shocking news and big comebacks. Of course some records were broken too in the Charts & Achievement section. Sit comfortably and get ready to dive into this article!
BY MIATHEIKONIC
MONDAY:
#1- Is there a better way to start the week than getting some comeback news?! First, actor Lee Ji Kyung surprised us with the announcement that
he will release his trot single this month
! However, the date is yet to be announced. Ballad queen and king,
IU
and Crush, revealed that they would bless our ears with their OST for "Crash Landing On You" (which was
released later in the week
). Last but not least, ex-4Minute Jeon Jiyoon will make her comeback during the summer! How to speed up time to hear these songs now?

#2- Sadly, this new week brought new schedule cancellations due to the coronavirus outbreak. YG revealed that
Winner's Singaporean concert and AKMU's Changwon concert will be cancelled
. At the same time,
JYPE postponed GOT7's Macao concert
. Similar news were announced by
Chungha
and EXO, as both fanmeetings were postponed later in the week.

#3- Even though UP10TION Wooseok's fanmeeting was also postponed, we got some good news from the artist as Top Media confirmed
he will release his solo album
in the first half of this year!

#4- A long-time rumor was confirmed to be true this Monday: Kang Daniel fans will finally get a
collaboration with kakaofriends' Apeach
! We will look forward to this cute Apeach edition!

#5- Actor Kim Woobin was revealed to be
in talks with AM Entertainment
over an exclusive contract. Let's see what will come out of this, but we certainly wish him good luck in his future endeavours!

#6- Monday ended with a shock! In a letter to his fans, actor
Sung Joon revealed that he married a non-celebrity before he enlisted, and they already have a child
! We congratulate him and wish health and happiness to his family!
TUESDAY:
#1- New contracts were signed this Tuesday, 2AM's Im Seulong joined Jellyfish Entertainment and
D-Crunch will now work with AI Grand Korea
! Let's anticipate their future work!

#2- Kakao M has established their own
label for producers, Flex M
. It is always great to see creativity being encouraged!

#3- More entertainment news came this Tuesday as we found out that Nana will be a female lead in KBS' drama "The Ballot"! KBS' School 2020 also announced their leads,
Ahn Seo Hyun
and
Kim Yohan
! Will you watch these dramas?

#4- Prepare yourself for another revelation: On Tuesday,
Kangta and actress Jeong Yumi confirmed to be dating
each other! We wish this couple well too!

#5- We always appreciate when idols show generosity, and some of them donated to various charities this week.
GOT7's Jinyoung donated to the Korean Federation for Environmental Movements
,
Xiao Zhan donated medical supplies to hospital in Wuhan
, and Chungha celebrated her birthday by
donating masks to children in need for coronavirus prevention
. We feel grateful towards all of them!

#6- Earlier in the week, rumors had it that X1 members' would create a new unit group, but all
were proven false
. Instead,
two of ex-X1 members will form a duo, Lee Hangyul and Nam Dohyun
. Let's see what these two bring us in the future!
WEDNESDAY:
#1- Shock after shock this week! On his fancafe,
Cool's Lee Jae Hoon revealed that he married his long-time girlfriend in 2009
and got two children, in 2010 and 2013! We are happy for this couple!

#2- On Wednesday, Seungri got an official notice that he has to enlist soon - but his trials will still continue, under different conditions than before. Let's see what happens in the next few weeks...

#3- Quite an eventful Wednesday for Big Hit Entertainment! First of all, they revealed their
revenue for 2019 year
. Earned numbers were enough for Big Hit to announce a new project for international fans struggling with Korean - they will have the chance to learn the language with BTS! Maybe newly-announced groups will participate too, as
Big Hit is in plans to debut a new boy group in 2022
and
a new girl group next year

with Source Music
! Last but not least, they also announced that
Seventeen will be joining Weverse
, an application for the artists under the company to communicate with fans. Is this also the start of the widely-discussed merge of Pledis and Big Hit? We will keep you updated on that matter!

#4- IZ*ONE will release their new album soon, and it was announced that their comeback showcase will be
broadcasted on MNet and M2 YouTube on February 17th
! We can't wait to see them perform again!

#5- On Wednesday, EXID fans were shocked to learn that the group's leader, Solji, has left Banana Culture - and later found out she is
in talks with C-JeS Entertainment
! We wish her luck no matter what she decides!

#6- Let's end this recap on a positive note! Japanese actress
Kiritani Mirei has revealed that she is pregnant
! Congratulations to her!
THURSDAY:
#1- Sayaka Yamamoto recently injured her wrist... but revealed that
her tour, starting on February 22nd, will still be held normally
. Let's hope she will be okay!

#2- JTBC's Sugarman 3 will have all-star guest appearances, as both GFriend and N.Flying were announced to be filming for the show very soon!

#3- This week was a full course meal for all Cherry Bullet fans: first, the girls revealed different suggestions for their fandom name, and we can now vote for the one we prefer, then they revealed their gorgeous lightstick too! Have you placed your vote or ordered the lightstick yet?

#4- JYPE's Nizi Project has finally started, so we got the chance to see
all of the show's 26 contestants
! Have you already picked your favourites?
FRIDAY:
#1- Arata Mackenyu has joined The Chainsmokers for a remake of "Closer", which will be featured on their album's upcoming Japanese edition! It is an interesting collaboration and we are curious to see how it goes!

#2- Sad news for the fans of KBS' Battle Trip:
the show will stop airing
after 4 years. We will miss it a lot!

#3- After months of streaming "Tiki Taka", Weki Meki fans will have a new bop to enjoy very soon as the group is reportedly preparing for their
March comeback
! We truly can't wait for that new release!

#4- SKE48 fans received sad news on Friday, as Matsui Jurina announced that she will graduate from the team. She said her graduation concert will be held in Autumn. We wish her and the group the best of luck in the future.
SATURDAY:
#1- Let's start Saturday on a more positive note! APink's Naeun will be joining the cast of MBC's "Shall We Eat Dinner Together?", while Kim Soo Hyun will be taking the lead role in "Psycho, But It's Okay". Let's keep an eye on these dramas!

#2- SM Entertainment is always working on new projects, and this time they partnered up with HANA Card to create the SMTown Store HANA Card. The item comes with discounts and coupons for the fans who purchase in their stores. Will you be getting one?

#3- SBS kept it busy this week! First of all, we learnt that the new MCs of "The Show" will be Everglow's Sihyeon, The Boyz' Juyeon and Kim Minkyu! And what about that SBS Super Concert? Well, we were given a first list of artists who will participate, and it is full of familiar names!

#4- BTS was announced to guest on "The Tonight Show starring Jimmy Fallon" as part of their "Map Of The Soul: 7" promotions! It's truly great exposure for the group!

#5- After 9 years in the company he had helped to create,
Dok2 decided to leave Illionaire Records
. Let's see what he does next!
SUNDAY:
#1- CLC's Seunghee was searching for a way to communicate with her fans more... so she opened a YouTube channel, on which she has already uploaded a video! We immediately clicked on "Subscribe", have you done the same yet?

#2- Valentine's Day also gets celebrated in the world of anime, so we were introduced to the concept of
sending virtual sweets
to our favourite "Fruits Basket" characters on February 14th! Who will you send your sweets to?

#3- This week is truly full of wedding announcements!
Crayon Pop's Gummi has revealed that she will be getting married
on February 23rd, and that she has been pregnant for 10 weeks already! All the blessing may come her way!

#4- It was supposed to be their first European tour... but unfortunately, Seventeen had to cancel some dates and stops on the continent, and further, due to the coronavirus outbreak. We understand their decision and hopefully they will go there again soon!

#5- Scandal fans had more luck as the group has announced their world tour, and it includes cities they haven't visited yet! Will you attend?
BY MIATHEIKONIC
#1- CIGNATURE - NUN NU NAN NA
A hot new trendy debut on our way! Cignature started off our week with their debut single "
Nun Nu Nan Na
" and we didn't get this song out of our heads yet! This debut brought new and interesting aspects we haven't seen in a long time in the K-pop world, like trap beats, dubstep and disco elements. All of this was followed by a gorgeous MV and even more beautiful members, having everything to suit even most critic tastes, surely it will suit you too!
#2- HINATAZAKA46 - NAZEE
Continuing preparations for their 4th single album, Hinatazaka46 came back earlier this week with "
Nazee
", one of the coupling tracks for the album. The song features three members: Higashimura Mei, Kawata Hina and Matsuda Konoka, sweet vocalists that perfectly suited beautiful melodies and the main message, enjoy life because life is one. Get the positive vibes of this song and give it a chance!
#3- iKON - DIVE
iKON boys are back after a year of their last release, stronger than ever after some hardships they had to overcome. For this occasion, they showed a different side of the group in "
Dive
". Known as a group with hard hip-hop concept, we were struck with their sudden party, as those EDM vibes made us want to hit the dance floor. Talents and good looks of the group obviously didn't change and its catchy chorus has drawn our attention even more, so give it a listen!
#4- LOONA - SO WHAT
Warning! Some bad girls came to town! After a long pause, LOONA came back with a mini-album titled "[#]" and its hard hitting "
So What
" title song. The girls present their stronger than ever "girl crush" image by urging their fans to be themselves, no matter what. Dance along with this dance track down below!
#5- GFRIEND - CROSSROADS
GFriend's label, Source Music, was acquired by Big Hit Entertainment earlier this summer, and "Labyrinth" is the first comeback under the new label. "
Crossroads
" leads the album being a powerful synth-pop track showing the group's vocal abilities. Interesting how different the MV was from their earlier releases, being focused on storyline rather than dance. Make sure to give this song a listen and see how does the new GFriend sounds like.
#6- EVERGLOW - DUN DUN
When they debuted in 2019, the whole K-pop world was crazy for "Bon Bon Chocolat" and, from there onwards, Everglow continued their fast-paced way to stardom. This week they came back with "Reminiscence", their first mini-album, and its title track, addictive "
Dun Dun
". While this song hits harder than their previous title songs, it maintains the signature Everglow's sound - powerful instrumentals and energetic beat drop combined with catchy chorus. We were obsessed the whole week with this song, now it is your chance to listen to it down below!
#7- LEE HONGKI - MIXTAPE
F.T. Island's main vocalist, Lee Hongki, is making sure Japan doesn't forget the miracles his voice does so, earlier this week, he released his Japanese digital single "
Mixtape
"! Even though he has gorgeous vocals, he didn't decide to go for a ballad route to show them, he rather showed versatility by making a fun, catchy song with relaxed tempo. We also loved to see this MV showing his playful, youthful side, so check it too down here!
BY KYON
#1- After almost a year since its release, ITZY's "Dalla Dalla" has now
reached 2.1 million unique listeners
on Genie Music, making it the first and only girl group song to do so!


#2- Zico's "Any Song" continued its dominance of the Korean music charts early this week and has reached an
astounding total of 274 Perfect All-Kills
as of February 8, 2020, at 1:00 PM KST!


#3- GFriend proves that
they are still rising
as their latest album "Labyrinth" has sold almost 30,000 copies on the first day, breaking their personal record of 25,000 copies by "Fever"! Their first-day sales record is also
currently the third-highest
of 2020! Later on, the album was able to
sell more than 50,000 total copies
on Hanteo in only 6 days!
Two days after the release of their "Crossroads" music video, it had successfully
crossed 10 million views
! As of February 9, 2020, at 3:30 PM KST, it has already crossed 15 million views!


#4 - Hot rookie Everglow had a very successful comeback this week, as their latest music video "Dun Dun" reached
15 million views in the first 24 hours
, more than doubling their previous record of 7 million views by "Adios"! Five days after its release, the music video surpassed 50 million views on the platform. As of February 9, 2020, at 3:30 AM KST, their music video has reached 54 million views.


#5- Another girl group celebrates its growth, as (G)I-DLE has now
reached 4 million followers
on their Instagram! If you're not part of the four million yet, there's still time to join for the five million!


#6- And what's a weekly chart & achievements recap without BTS? This week, the group broke the all-time record for
longest-running #1 on Billboard Social 50
chart. They are now currently at 164 weeks and won't be going down anytime soon!
There are still less than two weeks until their official comeback but fans are already very hungry, as the total pre-orders for "Map of the Soul: 7"
has reached a jaw-dropping 4 million
! That's not all on BTS records though, as now they are the first artist to reach unimaginable
10 billion digital index points on Gaon chart
ever since the chart reformed back in 2018!


#7- Another artist that a weekly chart & achievements recap can't go without is TWICE, and they have indeed made some breakthroughs this week! They are now the artist with the
most Korean albums that exceeded the 100k mark
on the Oricon Chart with a total of 6 albums, overtaking the previous record-holder, BTS!
The group also topped Gaon's yearly girl group review
for the fourth consecutive time
, becoming the first and only girl group to do so. They also ranked #1 in both digitals and physicals for the last three years!
"What is Love?" has also
surpassed 400,000 copies sold
on the Gaon Album Chart, making it their third album to do so! They are the only girl group to have achieved this on the chart!


#8- Just when nobody was expecting it, LOONA surprised everyone when their album "[#]"
broke a seemingly unbeatable record
. It became the most successful album by a Korean girl group on iTunes by topping more than 54 countries! The record was previously held by Blackpink's "Square Up" for a year and a half!


#9- In Chinese Entertainment news, the urban drama "Find Yourself" starring Victoria Song
hit 1 billion views
and crashed the Mango TV app!


#10- In the January album chart of Gaon, Stray Kids' "Levanter" sold more than 23,000 copies, which means it now has a total of more than 205,000 copies sold! This is their
first album to reach 200,000 copies sold
and it also brings their
total albums sold throughout their career to a million
!


#11- Wang Yibo's solo single "No Feelings" 无感 has reportedly
surpassed 14 million sales
on NetEase Music! The single dropped on December 30, 2019, and it was able to sell more than 10 million sales in under 11 hours, going on to become the second best-selling single on NetEase for 2019!


#12- Before the week ended, Red Velvet was also able to make an achievement, as their performance video for "Psycho" has
reached 20 million views
on YouTube!


#13- Dreamcatcher's Siyeon made her debut this week in the
Top 10 World Digital Song Sales
chart of Billboard with "Paradise"! This is also the highest-charting debut entry from a solo K-pop star since AleXa's "Bomb"!
BY MIATHEIKONIC
Here are all the awards that were added to the system this week! You can request them
here
(don't forget to follow the instructions in the OP)!
Shop+ fans, a lot of new items were added again this week, so don't hesitate to enrich your inventory or gift some of them to your friends!

Our busy bees in Press team posted three articles this week! Here is the complete list:
Music recommendations (OPM) through the years
by Kyon
Movie Review: "That Time I Got Reincarnated Into A Slime" by Kyon
10 C-Pop Recommendations For K-Pop Fans
by Polaris_Tae
This week, our translator Lurkette posted the lyrics of Sudannayuzuyully - Happy Go Lucky!
+
Hallyu+ is actively recruiting for staff. If you want to contribute to the forum's growth and join our amazing team, don't hesitate and apply now!
We are searching for new members for the following teams: Events, GFX, and SM Team (video makers for our Press Division).
And that's it for this busy week! We hope we could help you catch up with all the news, releases or achievements you had missed out until now! We will see you again next week and, until then, don't hesitate to send us feedback!
GFX BY ROSEYCHU
PROOFREAD BY ANDREA
​
Last edited by a moderator: