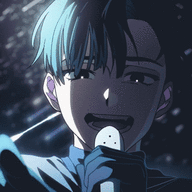 🚀🚩
Social Media Lead
VIP+
Polaris
H+ Champions
Joined

Jun 17, 2019
Posts

4,151
Reaction score

11,252
Points

57,820
Location
Plus Coins
JANUARY 4 - JANUARY 10
Hello, Hallyuplussers! If you're reading this, it means that we all survived 2020! Congrats and welcome to our first ICYMI of 2021. We took a week off during the new year, but now we're back and better than ever! This week was relatively light in terms of news and releases, and as such, we'll be including a few releases that were dropped during the few weeks we took off. However, we did learn of some exciting news, mainly concerning everyone's favorite boy group, SHINee! If you want to know all the details you'll have to read on. With that said, let's jump into another amazing article!
BY BEEFY & POLARIS_TAE
MONDAY:
#1- Block B's Taeil has officially been discharged from the military on January 4th after his final vacation leave on December 4th. We are happy to have the idol back and we look forward to his future activities!

#2- NU'EST Minhyun has released an OST titled "모든 밤 너에게" for the web drama Love Revolution on January 6th; this was part of his participation in the re:born project. It has been shared that Shinsadong Tiger's upcoming girl group Tri.Be will be making their debut in February!

#3- In celebration of reaching 1,000 chapters, One Piece will be holding its first global character popularity poll! The voting is open now until February 28th, and fans are allowed one vote per day. For more information on the event and how to vote, check out the linked thread!

#4- The upcoming collaboration music show between JTBC and SM C&C Studio, 신비한 레코드샵 (Mysterious Record Shop), will be airing on January 22nd! Super Junior's Kyuhyun, Red Velvet's Wendy, Yoon Jongshin, and Jang Yoonjung will be the MCs for the new show. Will you be tuning in?

#5- SF9 will be holding an online fan meeting titled "셒구 워크" with the theme of office workers on January 24th through Naver VLive+. Will you be attending?

#6- TXT has been selected to be the new DJs for the EBS radio program Listen. We are looking forward to seeing them in their new roles!

#7- J.Estina has announced that APRIL's Lee Nauen has been chosen as their new muse for its handbag line, and will be featured in the 21SS photoshoot for the brand! We congratulate her on gaining such a great opportunity!

#8- Cherry Bullet has joined the fan community platform Weverse, along with other artists such as BTS, TXT, Gfriend, and Seventeen. We are excited to see them join the platform!
TUESDAY:
#1- Dempagumi.Inc's Furukawa Mirin has announced her pregnancy! Despite experiencing some pregnancy sickness, the idol wishes to continue with her activities. She has also shared that she has no plans on graduating from the group or stopping her idol career! We congratulate her on such wonderful news!

#2- TVXQ's U-Know will make his comeback with the title track 'Thank U' from his second mini-album Noir on January 18th. On March 3rd, Scandal will release their new single 'Eternal', with Satori Shiraishi as the producer of the track. We are looking forward to both releases!

#3- Unfortunately, the girl group Prism has officially disbanded; this comes after their company LCH Entertainment had to shut down due to financial difficulties caused by the pandemic. We are sad to see them go and wish all of the members the best with their future endeavours!

#4- 2PM's Chansung has been officially discharged from the army! We are happy to welcome the idol back!

#5- Actor Kim Seon Ho will holding his first online fan meeting on January 17th through TikTok Stage Connect. On January 23rd, Seventeen will be holding their online concert 'IN-COMPLETE.' Then, just a day later, Day6 (Even of Day)'s online party 'The Arcane Salon' will take place on January 24th! Will you be attending any of the virtual events?

#6- Actress Song Hye Kyo has been confirmed to be joining a new drama written by Kim Eunsook, who is known for 'Descendants of the Sun', 'Goblin', and 'The King: Eternal Monarch'. We are looking forward to the new show!

#7- SNSD's Seohyun has donated 100 million won worth of feminine products to the NGO Official Development Association Korea. We are extremely happy to see her amazing act of charity.

#8- ASTRO's Cha Eunwoo has been selected as the new face for skincare brand FATION! We congratulate him on the title!
WEDNESDAY:
#1- GOT7's Yugyeom reportedly will be leaving JYP Entertainment to join the label AOMG when his contract expires. We hope that he will prosper under his new label!

#2- February is already shaping up to be a busy month for releases. CIX has revealed that 'HELLO Chapter 0' will be released sometime in February. SHINee will also be making their first comeback as a whole group in three years sometime within the month. It has also been shared that Infinite's L (Kim Myungsoo) will reportedly be releasing his first solo album before enlisting in the Marines in February. Finally, the title track from Epik High's upcoming album will feature soloist Zico. Which release are you looking forward to most?

#3- PURPLEBECK will be holding their first ONTACT LIVE fan meeting on January 17th! Tickets have been on sale as of January 4th, so make sure to get your tickets while you still can!

#4- TOP MEDIA has announced that they will be holding '2021 TOP MEDIA NEW GIRLS THE FINAL AUDITION,' which is open from January 4th to February 28th, for multiple categories including rap, dance, and vocals. However, the auditions are only open to girls between the ages of 10 and 19.

#5- We have some great news for Lovelinus—LOVELYZ's Mijoo has officially opened her own personal Instagram account! Click on the linked thread for her account and make sure to follow!
THURSDAY:
#1- On Thursday, we have learned that MISIA and Kawatani Enon's
collaboration song
'Omoi Hara Hara to' will be featured as the theme song for the Japanese film Hinomaru Soul. We cannot wait!

#2- Now moving onto variety shows and entertainment!
TVXQ's Yunho and rapper DinDin
have recorded for an upcoming episode of Knowing Bros on Thursday. We have also learned that SNSD's Hyoyeon and Sistar's Bora will be the MC's for the upcoming show
Unnies Beauty Carpool
. On Thursday, it has been reported that both Li Ronghao and Lisa will be
joining the cast of Youth With You 3
as their vocal mentor and dance mentor, respectively. On Friday,
it has been officially announced
that Wilber Pan will also be joining the show; funny enough, this was spoiled by Li Ronghao's wife, Rainie Yang, on Weibo the previous day.
#3-
G-reyish will be holding an Ontact Live session on the 17th of January, 2021 titled 'G-reyish Ontact Live 2021.' Will you be tuning in to see them live?

#4- Itano Tomomi, formerly of AKB48, has announced that she has
married
baseball player Takashi Keiji of the Tokyo Red Swallows. Following this revelation, a number of former AKB48 members have offered up their congratulations to the couple. We wish them the best in their future together!
FRIDAY:
#1- We welcomed Friday with some exciting news!
Hyuna
will be making her much-awaited (and delayed) comeback in late-January. Super Junior and Cherry Bullet will also be returning soon!
Super Junior
will be releasing their 10th album The Renaissance on the 16th of February, while
Cherry Bullet
will be coming back with their first mini-album Cherry Rush on the 20th of January. We are truly excited!

#2- We have also learned which artists will be
featuring in Epik High's upcoming anniversary album
, Epik High Is Here 上. As of Friday, it has been announced that Heize, Changmo, Nucksal, and Kim Sawol will be joining the feature lineup for the album. They will be joining previously announced artists CL and Zico, who will be featured on "Rosario." Which of these features are you looking forward to the most?

#3- SECRET NUMBER finally has
a fan-club name
! Their fans will now be known as LOCKEY. The group has explained that LOCKEY means, "Lock + Key: Fans are a key to Secret Number."

#4- Youku will be adapting hit-author Priest's 2015 BL web novel, 'Of Mountains and Rivers,' into a live-action drama. It has currently been slated for 30 episodes. Will you be adding this to your watch list?

#5-
Sandara Park
and Song Joongki have given us more reasons to smile about this week! Dara has shown her generosity by donating a large number of items for animal care to the Korean Animal Welfare Association in Namyangju, Gyeonggi. Meanwhile, Song Joongki has donated 100 million KRW to the Hope Bridge organization to help aid the medical staff at Covid-19 test centers. We thank them for their kind donations.

#6- Sadly, we have learned that UKISS' Eli has been
failing to support his ex-wife
and five-year-old son. The idol has instead been living in the US while Ji (his ex-wife) is reportedly unemployed and suffering from debt as a single mother. We hope that she can find the support she needs soon.

#7- It has also been announced that Japanese folk singer Minami Masato had
passed away
while holding a concert in Kanagawa. He was later rushed to the hospital surrounded by his family where his death was confirmed. May he rest in peace.
SATURDAY:
#1- The January
boy group brand rankings
have been announced! BTS as always continues their #1 streak, while NCT and SEVENTEEN take 2nd and 3rd place, respectively. The following day the January
girl group brand rankings
were also released! BLACKPINK was announced as the top group for January, while TWICE & IZ*ONE took out thee 2nd & 3rd place respectively. Did any of your bias groups manage to rank this month?

#2- On Saturday, we have also learned that
Golden
has parted ways with H1GHR Music following the expiration of his contract. We wish him the best of luck in his future endeavours.

#3- It has been announced that
ELRIS
will be holding an online mini-concert 'Happy 2021' on the 31st of January! We cannot wait!

#4- Yoon Jongshin, Yoo Inna, and DinDin have been announced as the MCs for the upcoming MBC variety show
Phone Cleansing
. Meanwhile, the second season of the tvN variety show
On & Off
has been confirmed to be in production, with a target air day of every Tuesday starting in February; Uhm Junghwa has been confirmed as one of the hosts for the new season! Will you be watching On & Off?

#5- It has been announced that
ONER's Ling Chao
(DiDi) will be releasing a brand new English-language EP called Rebellious on the 11th of January—just in time for his birthday! We cannot wait!
SUNDAY:
#1- Some happy news to end the week on! It has been shared that EVERGLOW's Sihyeon and Yiren will be
resuming group activities
after testing negative for Covid-19 following their positive diagnosis in December. We are glad to see them back!

#2- We have also been delivered some sad news to cap off the week. It has been reported on late Sunday that
GOT7
will likely not be renewing their contract with JYP Entertainment following recent contract negotiations with the members of the group. We hope, whatever the final outcome is, that they will continue on their respective journeys within the entertainment industry for years to come and wish them the best of luck in their future endeavours!
BY BEEFY
#1- BAEKHYUN - GET YOU ALONE
Baekhyun starts off his year with a sexy and groovy new single, 'Get You Alone.' This marks his solo Japanese debut and will be followed by a mini-album at a later date. 'Get You Alone' leaps onto the 2020's retro trend with a presence of a slight '80s synth and a funky bassline. The instrumental is pretty barebones, which allows listeners to pay full attention to Baekhyun's versatile vocals. This changes somewhat during the pre-chorus where an attention-demanding bass is dropped completely and we are only left with a harmony of soft background vocals. Then we are immediately slapped in the face with nothing but groove during the chorus—here Bakehyun also serenades us with his powerful vocals and heavenly falsetto. Once you hear this chorus, it is guaranteed to stay in your head for the rest of the day. The song's music video is quite the watch as we get to see Baekhyun get advice from himself on how to have the perfect date; some memorable scenes include a passionate kiss between two dolls and Bakehyun cutely dancing around his room. Overall, "Get You Alone" is an amazing beginning to what we hope is a long and enjoyable Japanese discography.
#2-TEAM SCHACHI - JIBUNGOTO
TEAM SHACHI has returned with their latest single, '
JIBUNGOTO
,' which is their first release since August's 'SURVIVOR SURVIVOR/ MAMA.' This track, with lyrics by Maria Okada and MCU (KICK THE CAN), and composition by Face 2 fAKE, was initially set to debut at the group's SHACHI Navigates Spotlight live concert on the 30th of December. However, we saw those plans sadly altered after group member Honoka Akimoto had tested positive for Covid-19 (group member Yuzuki Ōguro later had also tested positive) causing the group to postpone the concert and instead opt to drop the single online instead. In 'JIBUNGOTO,' the group talks about facing and overcoming your own problems, while at the same time referencing current societal issues such as Covid-19, which is sadly made ironic due to the positive diagnosis of two of the members. This message is particularly relevant right now, as many dreams are being crushed left and right due to the disease and societal pressure. The song begins with a funky brass section—which is a given for any TEAM SHACHI release at this point—creating an intense and loveable dance track! 'JIBUNGOTO' may at times feel like there is a lot going on, from the horns, percussion, and everything else in between; this builds up to an almost over the top chorus, where one may at times feel like the vocals are being drowned out by the heavy instrumental. However, it is this exact production quality that makes 'JIBUNGOTO' so enjoyable. As the group presents you the challenge of navigating a fantastic, but also a busy sounding song, just like how one would have trouble navigating through today's current society and come out the other side with a new addiction for TEAM SHACHI that no amount of rehab would cure!
#3-JEONG SEWOON - IN THE DARK
It has been six months since soloist Jeong Sewoon released part one of his full album 24, and now he is finally back with 'In The Dark' from 24 Part 2. For this release, Sewoon has shifted toward a moodier sound, making it a complete contrast from July's 'Say Yes.' However, it does keep the song's undeniably groovy nature. One of the instant standouts about this track is Sewoon's return to a song largely driven by an acoustic guitar. The verses are almost hollow sans the guitar and a bit of percussion, but this allows them to control the song's energy until we reach the pre-chorus. Here deep and soulful strings are briefly introduced, creating a sombre mood, which subtly sets us up for the song's unexpectedly upbeat chorus. In the chorus, the instrumental is exploding, thanks to the increase in the speed of the acoustic guitar and the percussion taking on a brighter and fuller timbre. The difference in mood between the verses and chorus is reflected in the song's lyrics; during the verses, the lyrics touch on when someone loses hope and the chorus acts as encouragement by saying, "It's alright now, hold your head up." Sewoon's vocals also play a major role in creating the song's moody atmosphere, as his honey-like voice takes on a melancholy tone. The album leans more toward a bright and gentle sound, making all of it an enjoyable listen from beginning to end. Some standouts are the energetic 'Find You' and the uplifting 'Fine' which features an amazingly fun electric guitar riff! We really enjoyed this comeback from Jeong Sewoon, and can definitely say we will have his album on loop for days to come!
#4-NOGIZAKA46 - BOKU WA BOKU WO SUKI NI NARU
Nogizaka46 has released a music video for their 26th single, 'Boku wa Boku wo Suki ni Naru,' which will officially be released on January 27th; this comes ten long months after March's 'Shiawase no Hogoshoku.' The introduction is soft with a heavy piano melody, but this is soon dropped for a magical instrumental made of delicate bells and acoustic guitar. Each change in the verse is marked by the addition of a new instrument, such as percussion or strings; with each section, the song gains more and more excitement. The chorus's instrumental incorporates all of the previous aspects of the verses and amplifies them, making it one filled with energy and exuberance. With a thrilling instrumental paired with the members' unified cheery vocals, this chorus is surely one to be remembered! Despite the song's upbeat nature, its lyrics are heavy-hitting; they reflect on how someone's unresolved issues with oneself can lead to major difficulties. For example, the song's speaker shares that they truly do not hate everyone around them but rather themselves, which is why they put up many walls and barriers; by the end of the track, the speaker realizes they need to try to like themselves, which is where the song gets its title. The music video is really interesting as we are allowed to "see" what life is like for the idols; they take us through their home lives, photoshoots, variety shows, and even their dance practice, before taking us back to the original set. Nogizaka46 has released a beautiful and meaningful track, and we are looking forward to their next release!
#5-MCND - CRUSH
MCND ushers in the year with the track 'Crush' from their second mini-album MCND Age, which comes after August's 'Nanana.' With the new year, the group dives back into a sound similar to their debut 'Ice Age' but with its brash nature swapped out for more fun and cheeky one. 'Crush' is a hip hop song with a slight funky twist that plays to the group's strengths. We are brought into the song with a catchy guitar melody—a feature that is the main driving force behind the quirky and playful vibe of the track. It also adds a layer of funkiness to the instrumental as it remains a prominent and in-your-face aspect of the song throughout its entirety. Soon, more trap-like beats are introduced and deep percussion builds up energy as we enter the chorus. The verses are filled with charismatic rapping that, despite their aggressive tone, fit the song perfectly. In contrast, the pre-chorus has whimsical vocals that almost seem to have a bouncy or taunting tone. The chorus is full of energy and chant style rap, as the members tell listeners to get up, party, dance, and go crazy! As for the rest of the mini-album, a personal favourite is 'KO OK!' which channels a similar sound to 'Crush' but with the addition of dramatic brass and vocals. Overall, this release is a step in the right direction for the group and we are interested to see what they will release next!
BY NARA
#1-

Gaon Chart: Top 100 Albums Sold in 2020

has been released! BTS tops the chart with over 4.3 million copies sold for Map of the Soul: 7. In addition, SVT, NCT, and BLACKPINK have sold over 1 million copies for their respective albums! Congrats to all the artists who have made it to this list!
On a related note,

Gaon Chart New Certifications

were released earlier this week! BTS earned double-million certification for their album BE! In addition, SuperM received double-platinum certification for Super One, while Monsta X received platinum certification for Fatal Love. For digital certifications, Ben received platinum download certification for '180 Degree,' and Gaho received platinum streaming certification for 'Start'! Congrats to all artists for their huge achievements!

#2- Ranking of

Bestselling Digital Albums and Single/EP on Netease Music

in 2020 has been released! Congrats to Hua Chenyu for topping the album chart with New World and Wang Yibo for topping the single/EP chart with 'The Rules of My World'! Another good news for Wang Yibo happened later this week as 'The Rules of My World' has officially sold over 12.5 million copies on NetEase Music! Congrats to him on these massive sales!

#3- WJSN's

'As You Wish'

charted #1 on Melon, Genie, and Bugs one hour after the new year hit in Korea! It is a new anthem for the start of the year, reflecting hope for many of the wishes to come true.

#4- BLACKPINK continues to reach more milestones within the past two weeks. Their MVs for both 'Playing With Fire' and

'Whistle'

have surpassed 600 million views! Moreover, their dance practice video for 'How You Like That' has reached 500 million views! Congratulations to the group for continuing to gain huge milestones!

#5- Congrats to the band DAY6 as their MV for 'Shoot Me' has reached 40 million YouTube views! Hope you have had a chance to check out this masterpiece!

#6- TXT is truly the monster rookies as their MV for 'Blue Hour' has reached 50 million views! Congrats on this massive achievement!

#7-SMTOWN LIVE 'Culture Humanity,' which featured many SM artists, drew a

record-breaking of 35.8 Million streams

from 186 countries, setting a new record for the highest number of viewers ever achieved by a Korean online concert.

#8- Congrats to LiSA as, with her theme song from Demon Slayer, 'Homura,'she has beaten out Kenshi Yonezu's "Lemon" to become Japan's longest #1 charting artist! It has ranked #1 on Oricon's weekly digital singles ranking for 11 consecutive weeks! We hope you have had a chance to check out the song!

#9- Congrats to the ladies of TWICE as their track 'Feel Special' has become the only song by a foreign female artist to surpass 100 million streams in the history of Billboard Japan! We are excited as they continuously make notable achievements in Japan!

#10- aespa are proven to be monster rookies as their debut MV for

'Black Mamba'

has surpassed 100 million Youtube views in just two months!








BY POLARIS_TAE
Coming into the new year, we had received a greeting message from the administrator where we also learned that Hallyu+ would be welcoming a new theme during 2021. Are you excited to see how the site will evolve and continue to grow in the future as well?


Our winter event, 'The Winter H+Olympics,'
came to a close
this week with the last few games and events carried out earlier in the week! Make sure to
claim your team prizes
while you can!

On Wednesday, our Events Lead Akidoki hosted "The Winter Writer," a game where users were required to write a winter-themed story based on 5 random words given and then vote for their favorite story. Ultimately it was Lukette who took the win for Team Minusccino. Congrats!

BChip hosted a game of 'Decrypto' where users played in teams, attempting to decrypt the passwords of both their team and the opposing teams. In the end, Team Magi Phelps (Chomiczewska, Nara, and AStan) took the top prize.

Akidoki held a 'Jukebox Mini Ver' where users were required to submit a winter-themed song for other participants to vote on. It was Beefy who took the prize for Team Polar Par.

The 2nd annual 'Golden Pal Awards' was hosted by Riri this week where we saw our best users across the forum rewarded for their efforts! Did you take home a statue?



Our moderator team recently announced our January
User of the Month
as 𝕋☹𝔸𝕊𝕋. We would like to congratulate and thank them for all the work they have done for the forum.

Our Community Manager sm maid invited everyone to give their feedback in the
H+ Wish Box 2021
. If you have any feedback that you would like to give the team, feel free to drop it in the H+ Wish Box!
Shop+ fans, the Shop+ Team worked hard to bring us just as much great content to start off 2021! Check out all of the items that were added to the Shop+ since our last update here:




The Social Media Team published one article this week!

Yuki gave us their thoughts on the Japanese drama 'Alice In Borderland.'



The translation team was busy this week with translating both articles and lyric requests!

Our Japanese translator Lurkette blessed us with lyrics to TEAM SHACHI's 'JIBUNGOTO.'

Our Chinese translator Vanilla Cupcake gave us three article translations this week! First on
(G)-IDLE and their reflections on their growth
as they anticipate their upcoming album, the second article on
TWICE
and whether or not they will be able to overcome the seven-year curse, and the final article
compares the Kpop trends from 2010 to 2020
and how things such as high heels (among other things) are not as trendy as they once were. Be sure to check them out!
+
Hallyu+ is actively recruiting for staff. If you would like to contribute to the forum's growth and join one of our amazing teams, don't hesitate and apply now!
We are searching for new members for the following teams:
GFX, Public Relations -
Video & Outreach Divisions
,
Translations,
and SM Team -
Multiple Divisions
.
This brings us to the end of another great ICYMI Article. What was your favourite piece of news this week and did you enjoy our Hallyu+ winter event just as much as we did? With that said, we'll see you again next week for even more great news and updates!
GFX BY @Mina
PROOFREAD BY @Stannie
FEATURED ARTISTS: Akimoto Honoka, Jeong Sewoon, Seohyun, Baekhyun, Furukawa Mirin (Dempagumi.inc)
​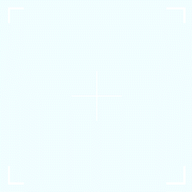 Hallyuboo
Translations
Top Ten Elite
Joined

Aug 6, 2019
Posts

361
Reaction score

1,886
Points

11,220
Plus Coins
Look at those two best red girls in that photo. Look at them. Love them. Thank you.
Also, excellent breakdown of JIBUNGOTO! More Shachi love.
엄지는 내 장미
VIP+
Early Supporters
Joined

Jun 15, 2019
Posts

7,881
Reaction score

7,625
Points

42,120
Location
Plus Coins
There was a surprising amount of news in this last week. Thank you for your continuing clear and concise review of the information that may have slipped by our eyes.​
Insomni4
VIP+
Early Supporters
Joined

Jun 15, 2019
Posts

65,957
Reaction score

150,657
Points

106,720
Plus Coins
wooow you guys already slaying in the first ICYMI 2021, thank you for all of this!
Nations Idol
Early Supporters
Joined

Jun 15, 2019
Posts

2,654
Reaction score

2,562
Points

17,220
Location
Plus Coins
It's a blessing to get to start the year with another great ICYMI!

The bass melody of Jibungoto is really addictive. It's ironic that the members might've been infected when recording the MV but as an update they've seemingly recovered and are back to doing activities.
There was a surprising amount of news in this last week. Thank you for your continuing clear and concise review of the information that may have slipped by our eyes.​
I was thinking the same thing! Didn't realize how much news was already happening in 2021 lol.
Thanks, Social Media Team!
Stan 46G
Early Supporters
Joined

Jun 15, 2019
Posts

3,431
Reaction score

21,673
Points

39,620
Location
Plus Coins
원우리들
Donor
Early Supporters
Joined

Jun 19, 2019
Posts

6,856
Reaction score

3,702
Points

23,320
Location
Plus Coins
This site uses cookies to help personalise content, tailor your experience and to keep you logged in if you register.
By continuing to use this site, you are consenting to our use of cookies.