🚀🚩
Social Media Lead
VIP+
Joined

Jun 17, 2019
Posts

4,438
Reaction score

12,264
Points

57,820
Location
Plus Coins
JULY 13 - JULY 19
Hello again Hallyuplussers and welcome to another great ICYMI where we wrap up all news, releases and events related to Asian entertainment! Sit back and let's dive in!
BY POLARIS_TAE
MONDAY:
#1- It has been announced that
ENOi
will be making their comeback on the 6th of August.
Tablo
has revealed that he was involved in Crush's latest single "Ohio" as a co-writer. J Planet Entertainment has announced that they will be debuting a new four-member group,
LUNARSOLAR
this August. We can't wait!

#2- FNC Entertainment has announced a series of online concerts for N.Flying & SF9 titled, "
NOOB CON
". The initial line-up for the online concert, "
Boryeong's Your Mud Festival
" has been announced with Hong Jinyoung, ONF, & SECRET NUMBER all set to participate. Are you excited for these?

#3- It has been revealed that Apink's Jung Eunji and K.Will have been cast in the musical, "
The Great Comet
". We can't wait! Meanwhile, Park Seojoon is set to guest on the tvN variety, "
Summer Vacation
". Finally, Mnet has announced the production of a new Kpop audition show, "
CAP-TEEN
". What are your thoughts on this?

#4-
Yoon Jongshin
will be undergoing two weeks of isolated quarantine following his return to Korea after a trip to the US beginning in November of last year.

#5- It has been revealed that
iKON's
Jinhwan & Junhoe have suffered minor injuries following a car accident during the early morning on the 13th of July.

#6- It has been announced that
IMFACT's
Jeup will be enlisting for mandatory military service on the 27th of July. We wish him a safe and healthy service.

#7-
SNH48
has revealed the latest results for the upcoming August 15th general elections. Who do you want to place at the top?

#8- "
Street Dance of China
" has released a new set of posters for all four of its team captains of Wang Yibo, Zhang Yixing, Wallace Chung & Jackson Wang. The show premiered on the 18th of August. Have you caught the first episode yet?
TUESDAY:
#1- It has been announced that
(G)I-DLE
will be making their comeback in August. Meanwhile, it has been revealed that
Kang Daniel
will be having a number of featured artists in his upcoming EP "Magenta", ranging from Simon Dominic, Yumdda, Jamie & Dvwn. King & Prince will be releasing their 2nd album, [L&] on the 2nd of September. We can't wait!

#2-
Kim Dami
has announced that she will be holding an online fan meeting on the 30th of July. Meanwhile,
Monsta X
has announced the rescheduled US & Canada dates for their 2021 World Tour. Will you be buying tickets?

#3- It has been announced that
Kyungri
will be making her TV drama debut in the upcoming JTBC drama, "Undercover". Will you be watching it?

#4- Shofar Music has announced that they will be taking legal action against those found to be spreading malicious comments about
BOL4
. Meanwhile, The CEO of
Woolim
is currently under fire following his abusive behaviour towards INFINITE member Woohyun during a recent Instagram Live

#5- It has been revealed that KissBee member
Hina Takano
has passed away. We send our condolences to her friends and family.

#6-
Sashihara Rino
has donated 20 million yen towards disaster relief in Kyushu following heavy rain in the area. We thank her for her generosity.
WEDNESDAY:
#1-
Song Jieun
, formerly of SECRET has announced that she will be making her much-awaited comeback on the 26th of July with a new mini-album. Meanwhile,
SM & the Seoul Philharmonic Orchestra
released their first collaboration together on the 17th of July - an orchestral rendition of Red Velvet's "Red Flavour". It was reported that
Cherry Bullet
are in the midst of preparations for their comeback in early August. We can't wait!

#2- Shin Ye-eun and Golden Child's Bomin will reportedly be leaving their positions as MC's for KBS "
Music Bank
".
Ayumi Hamasaki
has announced that she will be performing her first no audience live on the 25th of July. Meanwhile, the 26th Dream Concert "CONNECT" has announced its
line-up
with Kim Yohan and Super Junior's Leeteuk
set to host
the event! Are any of your favourites attending?

#3- It has been announced that GFRIEND will not be promoting on
MBC Music Core
during this promotion period. The group has also announced that
Yerin
has contracted acute gastroenteritis and is currently resting with her future schedules under discussion. We hope she recovers soon.

#4- tvN has announced that they will be rebooting the variety program "Roller Coaster" after seven years since its final broadcast. Meanwhile, the upcoming OCN drama "
A Phenomenal Rumour
" has confirmed its principal cast with Jo Byung-Gyu, Yoo Jun-Sang, Kim Sejeong, Yeom Hye-Ran & An Suk-Hwan set to star.

#5-
FNC
has released a statement denying rumours of SF9's Dawon participating in school violence.

#6- Goo Hyesun and Ahn Jaehyun have
reached a settlement
and have finalised their divorce proceedings.
THURSDAY:
#1- It has been announced that
ONF
will be making their comeback during mid-August.
Nogizaka46
will be releasing a new single next week!
H1GHER MUSIC
has announced that they will be releasing a set of compilation albums with songs from all artists signed under the agency. Meanwhile,
Lay Zhang
has revealed that he will be releasing the second half of his full-album, "Lit" on the 21st of July. We can't wait!

#2- It has been announced that
Jeong Eunji
will be holding her first solo online concert by the end of July. Meanwhile,
Chungha
met us all in a fan meeting on the 19th of July. Will you be catching any of these?

#3- Red Velvet's
Irene
will be making her debut on the big screen in the upcoming film, "Double Patty". Will this film be on your watch list?

#4- It has been confirmed that Lee Beomsoo and Han Hyojoo will be reuniting when they guest on the tvN variety, "
Hometown Flex
" the latter will also be reuniting with her former "Shining Inheritance" co-star Lee Seunggi, who is one of the regular cast members of the variety! The new tvN variety, "
Sixth Sense
" has revealed its regular cast lineup with Lovelyz Mijoo, Yoo Jaesuk, Jeon Somin, Oh Nara and Jessi all set to join! We can't wait to see their fun and interesting personalities grace our screens!

#5-
Shin Minah
, formerly of ILUV took to Instagram to share that she faced bullying while in the group. We hope she has support around her throughout this healing process.

#6-FNC has announced that SF9's
Rowoon
will be taking a break from current promotions due to back and knee pain. We wish him a speedy recovery.

#7-
Keyakizaka46
has announced that they will be dissolving in October to re-debut under a new name. Their final single will be released digitally on the 21st of August. Meanwhile,
ZOC
has announced that they have suspended their activities as preparation for a period of reflection following the departure of member Kanano Senritsu from the group.
FRIDAY:
#1- It was announced that VICTON's Han Seungwoo will be making his solo debut on the 10th of August. Super Junior's Kyuhyun will be releasing a new single "
Dreaming
" on the 23rd of July as a part of "Project: Season". Meanwhile, the co-ed group consisting of Lee Hyori, Yoo Jaesuk and Rain,
SSAK3
will be making their debut on "Show Music Core" on the 25th of July. In addition to the title track, the group will also be releasing solo songs for each of the members. We can't wait!

#2- "Dream Concert CONNECT: D", after announcing an initial MC lineup of Leeteuk and Kim Yohan for day one earlier this week, has announced their
final MC lineup
consisting of the addition of Weki Meki's Kim Doyeon for day one and Eunhyuk, Cha Eunwoo and ITZY's Lia set to host day two!

#3-
SEVENTEEN
have announced that they will be holding an online fan meeting this August. Meanwhile, KARD will be holding an online concert "
2020 WILD KARD IN SEOUL
" on the 22nd of August. Finally,
TWICE
have revealed they will be holding an online concert, "Beyond LIVE - TWICE: WORLD IN A DAY" on the 9th of August. Will you be tuning in to any of these performances?

#4- JYP has announced that Stray Kids World Tour "DISTRICT 9: UNLOCK IN JAPAN" has been cancelled due to coronavirus travel restrictions and social distancing measures. Similarly, KCON has revealed that KCON 2020 Thailand
has been cancelled
. We hope to see these events return at a later date.

#5- Lee Sang-yeob and Jang Sung-kyu were on "
Workman
" as one-day sewerage treatment facility workers on the 17th of July. Meanwhile, it was announced that (G)I-DLE will be starring in their very own reality show, "
NEVER ENDING NEVERLAND
" which begins to air on the 21st of July through CUBE TV.

#6- MOMOLAND's
Nancy
has joined the educational app, TEUIDA as a Korean conversational tutor. LOONA's
Heejin
has become the new face of Nivea's cleansing water. Finally, it has been announced that
LABOUM
has been appointed as new goodwill ambassadors for the 4th Korea Youth Day. We congratulate them on their new and exciting opportunities!
SATURDAY:
#1-
Nature
was the 1st K-pop girl group to meet Azerbaijan fans for the first time through an online fan meeting. We hope they had a great time!

#2- It was reported that Monsta X's
Minhyuk
will be hosting a radio show on Naver NOW beginning at the end of July.

#3-
Park Janghyun
of VROMANCE has revealed that he will be getting married in August. We wish him, and his soon to be wife, a happy future together!

#4-
HKT48
has announced the opening of their new theatre, "West Japan City Bank HKT48 Theatre". The theatre is set to open during late October!

#5- Some more sad news this week as it has been revealed that Japanese actor
Haruma Miura
, known for his roles in Koizora and Crows Zero, has unfortunately passed away at the young age of 30. May he rest in peace, and we send our deepest condolences to those closest to him.
SUNDAY:
#1- It was announced that
EVERGLOW
will be performing at the "Smartfen WOW Virtual Concert" on the 22nd of August. We can't wait!

#2-
TFBOYS
have announced that they will be holding an anniversary live-stream concert for their 7th anniversary on the 22nd of August.

#3-
Ikimonogakari
will be releasing a new song for the drama series, "Mikaikestu no On-na" on the 31st of August!

#4-
CY8ER
has announced that they will be disbanding in January next year. We wish each of the members the best of luck in their future endeavours.
BY DRAGON OF THE WEST & POLARIS_TAE
#1- JEONG EUNJI - AWAY
Apink's main vocalist is finally back and this time, it's with her 4th mini-album, "Simple". The title track "
AWay
" has an arrangement that is quite straightforward and casts its focus towards quite a broad audience. It's powerful and has quite a heartwarming soft-rock vibe while managing to remain as an easy listening — smooth and pleasant. The chorus is catchy from the first listen and the song itself generally matches well Eunji's vocal colour. I'd personally go a step further and suggest that it might be her strongest title track yet. If you were a fan of Taeyeon's "I" or any of IU's 2020 releases, you'll almost certainly appreciate what "AWay" brings to the table.
#2- MARCO - ALL RIGHT
Marco, otherwise known as Lin Fan, has finally released her first solo EP, "梵Cloud" and its accompanying title track, "
All Right
". Prior to this, she was active as a member of Fanxy Red, an androgynous Chinese pop group whose main focus market was, surprisingly, South Korea. The artist recently competed in the second season IQIYI survival show "Youth With You" where she made it to the second last round of the competition, ultimately failing to debut with the final group, THE9 but gaining a mass following along the way. Her fellow Fanxy Red group member Lu Keran, however, did make it into the group and, at least for now, the status of Fanxy Red is yet to be seen as one member is promoting with another group for at least 1 and a half years (if not more) and Marco is essentially acting as a solo artist. "All Right" is a bright and Summery EDM track with an even brighter music video where we see Marco go about her day in a room that could essentially belong to her grandmother while surrounded by bright special effects. Do you think that she is the clean-cut diamond that deserves a spot on your heavy rotations? Listen to this fantastic track and come to your own conclusion (*hint* the answer might just be "yes"). Marco will be among the best when it comes to bright songs that will represent the Summer of 2020!
#3- EXO-SC - 1 BILLION VIEWS
Sehun and Chanyeol are back once again as the sub-unit EXO-SC with their first full-length album, "1 Billion Views". The album's eponymous title track, "
1 Billion Views
", has a mix of hip-hop and disco vibes tied in with a retro feel. Both members - alongside Dynamic Duo's Gaeko - participated in the song's production and lyrics, which showcases not only their producing skills but also the lengths they've gone to into ensuring that their music fits with their personal preferences. The song starts with synthetic chimes and a bright snapping sound. The video capitalizes on this moment to go into world-building and shows the members logging into a new, futuristic world where they become players in an extremely advanced arcade. The song explores the addictive nature of aspects such as online gaming, streaming, and sharing with reward systems of coins and hearts while the lyrics also mention certain trends such as ASMR. The video's concept is further expressed in lyrics such as ''When you're by my side, even your breath is ASMR to me // All I need is just the two of us This fantasy web drama // Even 4K HD camera is not enough to keep you // So thumbs up
''
. Female soloist MOON features on the track and takes the bridge section, but quite frankly, her part isn't very memorable, mainly due to it being extremely short. Overall, this is a much more cohesive release in comparison to their debut, and it is truly refreshing to see the duo fully realising the concepts and sounds that work best for them while staying relatable.
#4- GFRIEND - APPLE
GFRIEND is back again after a five-month hiatus with "
Apple
", a sensual RnB influenced pop song from their latest release, "回: Song of the Sirens", which is a thematic continuation of their previous album, "回: LABYRINTH". This also happens to be the first time the members have had a direct contribution to the production process of a title track, with Eunha and Yuju both taking part in composing, while Eunha also helped in writing the lyrics. "回: Song of the Sirens" is a thematically consistent release that keeps the dreamy sound throughout the entirety of the album. It also introduces us to a completely new musical and conceptual direction of the group. In "回: Song of the Sirens" and its accompanying single, GFRIEND has given us a new and mysterious concept that is a step in the right direction in order to establish a new and more mature version of themselves that has never been seen in their previous releases as a group. Throughout the MV, "Apple" is seen to draw inspiration from fairy tales — such as Snow White with the poisonous apple & Sleeping Beauty with the lyrical references to thorns — and biblical stories to reinforce its narrative. Most notably, the tale of Adam and Eve, along with the Garden of Eden, seems to have a large influence in the aesthetics of quite a noteworthy portion of the video. This release differs greatly from the fresh concept that the group has become synonymous with over the years by branching off from the normal and offering a mystical and airy concept that delivers us to a brand new GFRIEND. We can't help but anticipate what else they have in store for us!
#5- CRUSH - OHIO
Crush is back with his latest digital single "
Ohio
". The song has an instrumental that is driven by a great percussion that feels unique in comparison to some of the other releases of 2020. This element is given greater texture with the addition of the piano instrumental, and the background vocals add to the feeling of this being quite a dramatic track, especially from the portrayal in the music video. It's a relatively simple groove, but this works in its favour to keep it addictive. The lyrics, which were co-written by Tablo and Crush, are rather relatable, especially for people who might struggle to express themselves - "I'm goin' out again // Head aching from a hangover // But at least my heart won't ache // I'm alright, even if I'm reminded of you // I'm feelin' good, I'm feelin' fine // Frankly I'm not feeling much". The music video is executed really well, and through its simplicity, still managed to show off a lot of personality with Crush wandering along in a building and expressing himself through interpretative dancing. He starts off in an underground parking lot before making his way through a hallway, elevator, changing rooms and finally, what appears to be a rather lavish performance hall where he dances his heart out before falling to the ground as the music fades away and the video ends.
#6- SIS - NIGHT SURFING
SiS is a three-member Chinese-Thai idol group consisting of Pam, Nono & Vegee under the management of WAJIJIWA Entertainment. The group was formed following season 3 of the competition show, "The Coming One Girls". They officially debuted during early 2020 with the digital single "My Dear" and which, similar to most other groups at the time, sadly suffered a halt in their activities due to wide-spread impacts by COVID-19. After a three month musical hiatus and a brief but meaningful stint on the C-pop knockout competition show "We Are Blazing", where they proved themselves amazing performers, SiS is back again with another great song, "
Night Surfing
"! This is the group's 3rd single release since their debut in early 2020, the song is a great EDM-influenced pop song continuing with the groups' bright and fresh concept. We see the girls playing around giving off an anime eyepatch girl/gothic aesthetic doing everything but their jobs. "Night Surfing" has yet again continued the groups' trend of having zero bad songs in their discography — becoming one of our favourite it girls — while at the same time allowing each of the members to shine in their own unique way and will be the latest C-pop song you'll be adding to your playlist!
#7- BISH - LETTERS
BiSH is back with "
Letters
" a distinctly laid back song when compared to their previous release, "Tomorrow" which was a song with much heavier instrumentals. The group takes us for a ride around the city skyline in a "Where's Wally" birds-eye view while practicing social distancing to the max! The camera constantly pans in and out in an attempt to find each of the members hidden in the skyscape of Japan. The music video to "Letters" is probably one of the most interesting videos I've seen this year, as the video takes advantage of wide-angle camera angles that had me guessing just where exactly the camera will pan next. It had me attempting to catch sight of the members before the camera adjusted while also giving us a stunning view of the city. The song gives off a carefree attitude that will have you feeling like revisiting a mid-2000s coming of age film and having this as the soundtrack. Or better yet, add BiSH to the soundtrack of your life this week!
BY DRAGON OF THE WEST
#1. BTS have once again bolstered their place at the top of the charts as their 4th Japanese studio album "Map of the Soul: 7 ~ The Journey ~"
debuted at #1 on the Oricon Daily Chart
with 447,869 sales on its 1st day, and is already the highest-selling album in Japan this year, which was previously held by BTS' Korean album, "Map of the Soul 7". At the time of writing this, the album has already sold over 555k copies in just 5 days! As expected from the group at the forefront of K-pop!


#2. EXO-SC sold 269k copies of their first full-length album "
1 Billion Views
" on the 1st day and in the process, surpassed the total 1st-week sales of their debut EP "What a Life". Congrats!


#3. Monsta X's "
Wish on the Same Sky
" ranked as the #1 K-pop Single for the first half of 2020 on Tower Record's chart in Japan! Congratulations to the group!


#4. BiSH debuted at #1 on the Billboard Japan Weekly album chart with their first live album "
-FOR LIVE -BiSH BEST-
" with 50,199 total shipments! Congrats to them!


#5.- NiziU continues to impress, even despite having not made their official debut yet, as their music video for "Make you happy" has already surpassed
50 million views on YouTube
. The excitement continues to grow for the group that'll be officially debuting towards the end of this year.


#6. BLACKPINK's "
How You Like That
" has surpassed the 300 million views mark on YouTube in just 21 days! The group continues to show just why they're the group to watch when it comes to streaming numbers!


#7. SSAK3 — consisting of Yoo Jaesuk, Lee Hyori & Rain — have lived up to the hype as they have already achieved a real-time all-kill on Korean digital charts with their song "
Summer Sea Again
".
BY POLARIS_TAE
Here are all the awards that were added to the system this week! You can request them
here
(don't forget to follow the instructions in the OP)!
Shop+ fans, the team was busy again this week adding great new items to the Shop for you to purchase and display alongside your amazing sets. Make sure to purchase them ASAP!
There was one article published this week!

Polaris_Tae gave us their thoughts on WayV's "
Awaken The World
"
The translations team worked really hard again this week bringing us great translations of all our favourite songs!

Vanilla Cupcake gave us great lyrics to Xuan Lu & Cao Yuchen's "
Love Express
"

Lurkette helped us to understand lyrics to Minami's "
Ame o matsu
" & Elephant Kashimashi's "
Jiyuu
" & "
Kami-sama ore o
"
+
Hallyu+ is actively recruiting for staff. If you want to contribute to the forum's growth and join our amazing team, don't hesitate and apply now!
We are searching for new members for the following teams
GFX,
Translations
and SM Team -
Press Division
.
This marks the end to another great ICYMI we hope to see you again next week at the same time for more great content!
GFX BY @yerm
PROOFREAD BY @Dragon of the West
​
Last edited:
Joined

Jun 12, 2019
Posts

11,655
Reaction score

278,251
Points

69,020
Plus Coins
Thanks for the updates.
✧your friendly alien✧
Public Relations
Top Ten Elite
Donor
Early Supporters
Joined

Jun 20, 2019
Posts

2,130
Reaction score

7,508
Points

26,220
Location
Plus Coins
As always, thank you for the updates~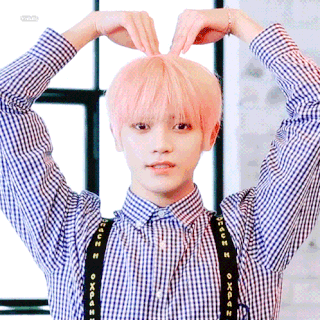 Stan 46G
Early Supporters
Joined

Jun 15, 2019
Posts

3,445
Reaction score

21,679
Points

39,620
Location
Plus Coins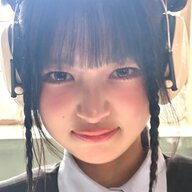 you are my ONE Story 🔥
VIP+
Early Supporters
Joined

Jun 15, 2019
Posts

86,984
Reaction score

157,404
Points

106,720
Plus Coins
nice recap! great thanks for your hard work!
엄지는 내 장미
VIP+
Early Supporters
Joined

Jun 15, 2019
Posts

8,587
Reaction score

8,686
Points

42,120
Location
Plus Coins
Many thanks for this as always.
yesi szd ✨
Donor
Early Supporters
Joined

Jun 19, 2019
Posts

7,370
Reaction score

3,944
Points

24,320
Location
Plus Coins
Ain't Nobody
Early Supporters
Joined

Jun 15, 2019
Posts

4,356
Reaction score

11,895
Points

34,270
Location
Plus Coins
I saw Nono (will always be Yinuo to me XD) in the header image on the main page and i thought it was dreaming
This site uses cookies to help personalise content, tailor your experience and to keep you logged in if you register.
By continuing to use this site, you are consenting to our use of cookies.