Social Media Events Elite Squad Donor Fifth Place HoE
Joined

Jun 19, 2019
Posts

13,476
Reaction score

116,691
Points

117,920
Plus Coins
JULY 19 - JULY 25
Hello Hallyuplussers and welcome to another great edition of In Case You Missed It! This week was relatively slow in terms of news and releases, which we hope will pick up in the next few weeks as more and more artists announce their return. That being said, we did receive the exciting news that 2 PM would be returning with new music already. This time it'll be a Japanese release. To find out the date to their upcoming release and more, make sure to keep reading!
BY POLARIS_TAE & DRAGON OF THE WEST
MONDAY:
#1- To start off the week, more great comebacks were announced! SNSD's
Hyoyeon
will be returning this August with a brand new single, while
GOLDEN CHILD
will return that same month with their 2nd full album on August 2. Which release are you looking forward to the most?

#2- Now onto the topic of continued group activities and ATEEZ's
Mingi
has announced that he'll be returning from his extended hiatus following his diagnosis of anxiety
SEVENTEEN
also plan to continue their activities together after it was announced by PLEDIS Entertainment that all 13 members of the group have renewed their contracts with the agency. We look forward to their continued activities together!

#3- WJSN's leader,
Exy
will be adding the title of actress to her resume ver soon as it has been announced that the idol will be joining the cast of the JTBC music drama, 'IDOL: The Coup'. We can't wait!

#4- It's been reported that actress
Moon Gayoung
has been appointed as the honorary ambassador for the 23rd Seoul International Women's Film Festival. We congratulate her on achieving this distinction!

#5- Korean rapper
Sleepy
has announced that he'll be getting married this October. We congratulate him and his future wife and wish them only the best!

#6- Nogizaka46 has announced that they will be holding an
open audition
for new members for the first time in 3 years. Are you excited to hear news on the group's upcoming members?

#7- We end Monday's news with some concerning information related to former EXO member
Kris Wu
, who is currently pursuing a career in the Chinese entertainment industry. Du Meizhu, who is currently 19-years-old, has accused the idol of raping her along with over 30 other girls, including minors, after getting them drunk. She further detailed that Wu would 'pick up' young girls from his fan club, bring them to what he alleges was a 'mini-fanmeet' only to end up luring them to a hotel. Following this accusation,
Du Meizhu
announced that she would give the idol 24 hours to retire from the industry or she would ruin him. Finally, following the initial allegations of the artist, all of the
brands
that Wu was partnered with, including Louis Vuitton, Tencent, Porsche & more have ended their relationship with the artist.
TUESDAY:
#1-
2PM
promised us even more great music this September when it was announced that they'd be returning with a new Japanese album. Meanwhile,
Kwon Jinah
has announced that she'll be returning on the 27th of July with a new Summer single. We can't wait!

#2- VIXX's
Ravi
announced the establishment of his label 'THE L1VE' on Tuesday! We can't wait to see his future plans following the creation of this label!

#3- More Covid-19 news this week. It's been confirmed that EXID's
Hani
has sadly tested positive for Covid-19 this week. We wish her the best and hope she recovers soon. On a related note,
Yezi
has announced that she has decided to cancel her upcoming concert following the rising number of coronavirus cases, while VICTON's
Han Seungwoo
will be delaying his military enlistment for the same reason. What do you make of the rising number of cases in South Korea?
WEDNESDAY:
#1- IU & BTS have received fantastic new opportunities this week!
IU
has become the global ambassador for the New Balance 'We Got Now' campaign, while
BTS
have been appointed as the 'Special Presidential Envoy for Future Generations & Culture' by the South Korean President, Moon Jaein. Congrats!

#2- Interpark launched a subsidiary named '
Interpark Music Plus
' in which they plan to debut idol groups, starting off with a boy group that the label announced will be debuting soon.
THURSDAY:
#1- We received even more comeback announcements. Starting off,
Tiger JK
is set to release a new single titled 'Love, Peace' on July 29.
The Boyz
will be making their first comeback since finishing as runners up on Mnet's Kingdom as they release their sixth mini album on August 9.
Park Jihoon
will also be releasing more music when he drops a new mini album on an unannounced date in early August. Finally,
JAY B
is set to release his first solo mini album under H1GHR Music on August 26, and it will have a total of seven songs including 'Switch It Up'. Things are certainly looking bright for August as far as new music goes. Which releases have piqued your interest?

#2- Great news for Orbits as it was announced that
LOONA
— following a period of self-quarantine and negative PCR test results after one of their staff members was diagnosed with COVID-19 two weeks ago — will be resuming activities soon. We look forward to what they have in store for us after that short break.
#3- It was revealed that
Ailee
will be the first artist to join the new label THE L1VE, which was founded by Ravi earlier this week. We wish her all the best in this next chapter of her career.
FRIDAY:
#1- The comeback announcements show no sign of slowing down. Yuju (formerly of GFriend) will be featuring on
San E's
new song 'No Sense', set to be released on July 27.
ENHYPEN
will be releasing a remake of the track 'Hey Tayo', which is the popular theme song of children's animation show 'Little Bus Tayo', on July 29.
Ha Sungwoon
is set to make his comeback on August 9 with a repackage album titled 'Select Shop'. Following several setbacks which had led to the postponement of her album, it has been reported that
CL
will finally be making her comeback sometime in mid-August.
Cotton Candy
, a trio group that was formed in 2018 and went on temporary hiatus last year, have announced that they will be releasing their debut EP on September 15. Are you anticipating any of these releases?

#2-
KOMCA
announced that plans are underway to take actions against Twitter over the usage of music being used in videos on the platform without copyright fees being paid. Does this spell the end for fans spamming fancams under unrelated Tweets, or will they just resort to using songs in other languages? Or, is it possible that Twitter succumbs and pays the copyright fees? Let us know what your opinions are on this topic.

#3- U.S. talent label Creative Artists Agency (CAA), as part of their deal with SM Entertainment, have added
aespa
to their roster and will be helping to handle their promotions in the U.S. alongside SuperM and NCT 127 that were signed last year. We look forward to what the future holds for aespa.

#4- During a live broadcast on YouTube,
Takayama Kazumi
announced that she will be graduating from Nogizaka46 on September 22 after the release of the group's 28th single. The group's concert at the Tokyo Dome on September 9 will be her last one as a Nogizaka46 member. We wish her the best in her future endeavors.
SATURDAY:
#1- The
brand reputation
ranking for singers in the month of July was recently released with none other than BTS taking the top spot and popular trot artist Lim Young-woong and rising stars aespa finishing off the top 3. Were there any rankings that came as a surprise to you?

#2- Following a staff member on 'You Quiz on the Block' testing positive for COVID-19 not too long ago, it was revealed that Yoo Jaesuk & Jo Seho both tested negative. It was also revealed that Yoo Jaesuk will be self-quarantining whereas Jo Seho will continue with activities as normal.

#3- I.O Entertainment, an agency founded by actor Kim Raehyuk, will be debuting a 4-member girl group
RHEA
in August. We look forward to their debut and wish them the best.

#4-
Natsuki Hanae
, who will be known mostly for being the voice of Tanjiro on Demon Slayer: Kimetsu no Yaiba had announced plans to stream a special memorial program (which has since happened) following both his Twitter and YouTube accounts simultaneously surpassing 2 million follows & subscribers respectively. Congratulations to him on both these milestones. Were you able to watch the program?
SUNDAY:
#1- Momoiro Clover Z's
Sasaki Ayaka
has been diagnosed with right peripheral facial nerve palsy, and was hospitalized as soon as the symptoms appeared. As a result, the group's upcoming summer concert has been postponed. We sincerely hope for her quick recovery!

#2- Following three years since releasing their last album, it has been revealed that
RADWIMPS
are gearing up for a new album that's set to drop on November 23. Are you excited for this long-awaited album?

#3- More endorsement deals were announced. ASTRO's
Eunwoo
has been revealed as the new model of The Mackiss Company's soju brand IJEWOOLINN. SNSD's Taeyeon & SHINee's Key have been selected as the new models for CJ Olive Young Omni Channel Campaign. We congratulate the trio on picking up these new opportunities!
BY DRAGON OF THE WEST
#1. AKMU - BATTLEGROUND (FEAT. LEE SUN HEE)
AKMU will be blessing the world of K-pop, and Korean music in general, with a collaboration album called NEXT EPISODE which is set to be released very soon. As reported, all of its songs will be given some form of music video and they kicked off this massive project with the pre-release track "
Battleground
" featuring legendary singer Lee Sun Hee, who debuted in the 1980s. On surface level, the song still has that unexplainable AKMU flair to it, but it manages to offer something new through the synth which brings a new texture to it and presents a very retro vibe which also fits well with Lee Sun Hee's mesmerizing voice. The song could offer a bit more with a more explosive climax, but that's probably just nitpicking because overall, this is a lovely song and serves as the perfect introduction to what will certainly be a top tier album. For those who might not know, the other artists on the album will be Zion.T, Beenzino, Jannabi, Crush, Sam Kim and last but not least, IU as the feature for the title track. We have an absolute mammoth of an album to look forward to.
BY NARA
#1.

'Permission to Dance'

by BTS debuts #1 on Billboard Hot 100 Chart! Congrats for this massive achievement, and we look forward to seeing how much longer it will top the chart!

#2- Check out this week's YouTube milestones: BLACKPINK's MV for

'Ice Cream'

has surpassed 600 million views, and ASTRO's MV for

'One'

has surpassed 30 million views. Huge congrats to both groups!

#3- JYPE's upcoming girl group that is set to debut next year has already reached

40k in pre-debut sales

in just 5 days! Congrats to the future monster rookies!

#4- TWICE has surpassed

3 billion overall streams

on Spotify! They're the fastest K-pop group and girl group worldwide to reach this huge milestone, doing so in just 1,211 day. Congrats ladies!
BY POLARIS_TAE
The Events Team officially distributed their
Hallyuversary +Cards
this week! Did you get your hands on any +Cards this week!

Our mysterious
wandering merchant
Maginashi has crawled out of obscurity and into the light to give us new deals and on various items in our orb store! They also have a special deal for us this weekend! Buy 2 Idol Pet Polaroids or one Idol Pet Polaroid + a Zodiac Card for a chance of 15% off on a UserxUser Couple Item. Did you purchase anything from the wandering merchant this week?
Shop+ fans, our Shop+ Team worked hard again this week to deliver even more fun items for you to display on your profile. Make sure to purchase them ASAP!

The Translation Team gave us two new translations this week!

Lurkette gave us lyrics to Wasuta's latest release, '
Anonymous Love Song
'.

Vanilla Cupcake translated an article on the current '
Kris Wu Sex Scandal Summary
'.
+
Hallyu+ is actively recruiting for staff. If you want to contribute to the forum's growth and join our amazing team, don't hesitate and apply now!
We are searching for new members for the following teams
GFX,
Translations
and SM Team -
Press Division
.
This brings us to the end of this week's ICYMI. Tell us what your favourite aspect of the past week was in the comments below and we'll be back next week with even more great updates!
GFX BY @yerm
PROOFREAD BY @Dragon of the West
FEATURED ARTISTS: Exy (WJSN), Sleepy, Suhyun (AKMU), Ravi, Suran
​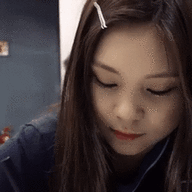 VIP+ Early Supporters Best Updaters
Joined

Jun 15, 2019
Posts

16,861
Reaction score

15,894
Points

67,620
Location
Plus Coins
Always grateful for the look back at the weeks events. Thank you.​
Events Elite Squad Best UpdatersTop Poster Of Month
Joined

Jun 15, 2019
Posts

214,484
Reaction score

200,045
Points

159,820
Location
Plus Coins
Pronouns

He/Him
thank you for the updates, you guys are always the best!
Not active here any longer.
Donor
Joined

Dec 28, 2020
Posts

3,817
Reaction score

5,111
Points

23,320
Location
Plus Coins
Pronouns

He/Him
Thank you ICUMI gods! Much praise to you and your hard work!
What matters is 'you' and not the state of you.
Events Elite Squad VIP+ Early Supporters Fourth Place HoE
Joined

Jun 16, 2019
Posts

26,034
Reaction score

14,956
Points

71,120
Location
Plus Coins
Pronouns

She/Her
Thanks for the news updates!!
I didn't know about Hani, I hope she can recover soon.
Congrats to my babies aespa, monster rookies indeed!!!

Maybe I'm wrong but the vaccination in South Korea is going slow, right? It's surprising because it's a country with resources to buy the vaccines.
Social Media Events Elite Squad Donor Fifth Place HoE
Joined

Jun 19, 2019
Posts

13,476
Reaction score

116,691
Points

117,920
Plus Coins
Thanks for the news updates!!
I didn't know about Hani, I hope she can recover soon.
Congrats to my babies aespa, monster rookies indeed!!!

Maybe I'm wrong but the vaccination in South Korea is going slow, right? It's surprising because it's a country with resources to buy the vaccines.
You're welcome
Yes, the vaccination rate is slow there bc supply of vaccines is limited in Asia, but hopefully South Korea would catch up soon as they recently bought a lot of vaccines from another country