fearless of adventure
Magis Devotee
Events Elite Squad
Donor
Fifth Place HoE
Joined

Jun 19, 2019
Posts

23,668
Reaction score

118,528
Points

129,420
Plus Coins
Bloody Coin
JUNE 28 - JULY 4
Hello Hallyuplussers and welcome to another week of ICYMI! Where we attempt to update you on all of the biggest news within the Asian Entertainment circle! NNow make sure to take a seat so we can run through all of its weeks news together!
BY POLARIS_TAE
MONDAY:
#1- To start off the week, we begin with a slew of new comeback announcements from
OnlyOneOf
, Baek A Yeon, Stray Kids and more! Baek A Yeon & OnlyOneOf have announced that they'll be sharing more music with us during mid-July!
Baek A Yeon
will return on the 13th of July with her new mini-album, 'Observe', while OnlyOneOf will return a few days later with a brand new release on the 15th of July. Later, we learned of even more upcoming releases & debuts!
Taeyeon
will be returning on the 6th of July with a new single, 'Weekend',
BLACKSWAN
&
Stray Kids
will both be returning in late August, the latter of which will be returning with the participation of Hyunjin, who took an extended hiatus following bullying accusations; while
XIA Junsu
released an OST for the SBS drama The Penthouse: War In Life S3 titled, 'Good Bye'. Finally, Good Luck Entertainment announced that they would be debuting a new 4-member girl group,
SKYLE
in mid-July. Which release are you most looking forward to seeing?

#2-
JUST B
will be the newest artist joining the HYBE-created SNS fandom platform Weverse. Make sure to follow them ASAP!

#3- Now onto announcements regarding partnerships and brand deals! Red Velvet's
Seulgi
has been announced as the global ambassador for the luxury brand Salvatore Ferragamo. Meanwhile, f(x)'s
Krystal
-- also known as Jung Soojung -- has been selected as the honourary ambassador for the 9th Guro International Kids Film Festival. Congratulations!

#4- NS Yoon G has
announced
via Instagram that she plans to get married this September. We congratulate her on the exciting news!
TUESDAY:
#1- The
SM Congress 2021
took place earlier in the week! It was through this panel that we came to learn of the future plans of the company for the remainder of 2021. The largest portion of news came through SM Entertainment's announcements regarding their K-pop supergroup, NCT. SM Founder Lee Sooman revealed plans for an NCT127 comeback & repackaged album, various -- currently unknown -- WayV activities, new NCT U combinations, an NCT 2021 release, along with the eventual formation of NCT Hollywood. Furthermore, they plan to remake the H.O.T hit MV "Free To Fly" alongside aespa's Winter & NCT's Sungchan. Kangta also later announced the
SM Remastering Project
, which will be a project where more than 300 music videos are set to be remastered as a part of SM Entertainment's precious assets & a part of K-pop history content. While still on the topic of SM & NCT, NCT127 has announced that they will be holding an online fan meeting '
OFFICE: Foundation Day
' on the 7th of July in commemoration of their 5th anniversary.

#2- SISTAR's
Dasom
has announced that she has left Starship Entertainment after 11 years following the expiration of her contract. We wish her the best in her future endeavors.

#3- SNSD's Tiffany will be reportedly joining the cast of the JTBC drama, '
The Youngest Son of Sunyang
'. Late in the week, we also learnt that
Seohyun
will reportedly join the cast of the upcoming drama, 'The Jinx's Lover'. We can't wait!

#4- It has been announced that all of the members of
SEVENTEEN
have tested negative for covid-19 and have resumed activities following their test results. Sadly, the group's leader
S.Coups
was unable to join the group for this week's schedules, after falling on the ground and injuring his shoulder. We wish him the best
WEDNESDAY:
#1- More comebacks were announced later in the week!
Ha:felt
will be returning with a new 'Summertime' single in July, Exo's
D.O
will release his debut solo album later in July,
The Boyz
will be releasing a new single later in July, while
CRAVITY
will be reportedly making their comeback in August. Meanwhile,
TWICE
will be releasing an OST for the 'Hospital Playlist Season 2' drama titled, I Loved You More than Anyone' We can't wait!

#2- Nu'est's
Aron
gave Nu'est fans the best surprise this week when it was announced that he would be returning from his extended hiatus. We welcome I'm back and hope that he's been feeling better!
THURSDAY:
#1- Red Velvet's
Wendy
has been announced as the newest host for the SBS Power FM, 'Young Street' Radio. Meanwhile, SHINee's
Key
will be joining the MBC series, 'I Live Alone' as a fixed cast member. We can't wait!

#2- Bang Sihyuk will be
stepping aside
from his role as the CEO of HYBE as the company reorganizes their upper management system. He will still retain his position within the HYBE board of directors. We hope that through this decision, he'll have more time to focus on his passion for music production!
FRIDAY:
#1- SF9's
Rowoon
has been chosen as the new model for the cosmetics brand, Estee Lauder. Congrats!

#2- VAV members Lou & Ziu will be making their
military enlistment
on the 12th of July. We wish them a safe and fulfilling enlistment!

#3- The South Korean military prosecution has
requested
a 5-year prison sentence for former BIG BANG member Seungri due to his contributions to the Burning Sun scandal. What are your thoughts on this?

#4-
AKB48
proved their generosity this week as the group announced that all of the profits from their single, 'Hanareteitemo' were donated to the Japanese Red Cross Society. We thank them for their generosity.
SATURDAY:
#1- San E & Raina have
announced
that they'll be releasing a remake of their hit 2014 single, 'A Midsummer Night's Sweetness' on the 5th of July. We look forward to its release!

#2- Kim Jaehwan will be holding an offline concert, '
ALARM
' on the 30th of August. We hope everything goes down smoothly and that all protocols are followed!

#3- Song Joongki is currently undergoing
self-quarantine
after testing negative for covid-19.
SUNDAY:
#1- South Korean actress Cha Jiyeon has sadly tested
positive
for covid-19. We wish her a steady recovery.
BY DRAGON OF THE WEST
#1. 2PM - MAKE IT
2PM last made a comeback nearly five years ago when they released "Promise (I'll Be)" and have since been focusing on mandatory military enlistments and solo activities. But now, they join 2021's most welcome trend of the resurgence of classic second-gen groups as they made their long-awaited return with their 7th full-length album MUST and the title track "

Make It

", which was co-produced by member Wooyoung, his first time producing a title track for the group. "Make It" seeks to follow in the smooth, seductive footsteps of their 2015 hit song "My House" which has gone somewhat viral in South Korea over the past year or so. It's got a similar groove, while saving room for the kind of bass-driven, drop-style chorus that seems to be all the rage this year. In the end, the guys' engaging personalities and performance manage to take away from the slight flaws of the song which are mainly to do with how safe it feels, so here's to hoping that they take more risks with their next comeback, however long we need to wait for it.
#2. NCT DREAM - HELLO FUTURE
NCT Dream last made their comeback *checks calendar* less than two months ago with their 1st full-length album Hot Sauce and now they're already back with its repackage album Hello Future and its title track of the same name. Classic SM scheduling. "

Hello Future

" might not compete with some of their best work, but it's a welcome return to form with a feel that's brash without being obnoxious. It might disorient some listeners from the start, as there's no real introduction since the percussion and rap come in together full-force. The song blossoms into a sunny chorus that brings a welcome shot of melody. A surplus of power notes powers the chorus with an enjoyable sense of lift. Overall, this song seems like one of those instances from SM where a repackage title track far surpasses its predecessor.
#3. LOONA - PTT (PAINT THE TOWN)
LOONA's relatively long hiatuses between each comeback make each release feel almost like an event. This time their 4th mini-album & (AND) is even more momentous. It's their first full-group release since 2019 and it marks the return of leader Haseul who was on hiatus since early 2020. The title track "

Paint The Town

" opens incredibly strong, unveiling a dynamic verse. The collective use of instruments works well for the song. Heavy thuds of percussion punctuate the verse, lending it a sense of drama while anchoring the melody line. And though the instrumental becomes more conventional during the pre-chorus, its build is quite satisfying. That however, is where the positives come to a half, as it feels like the song doesn't really know what to do once it reaches the chorus, which feels rather lazy and forgettable. A post-chorus refrain salvages some of the lost momentum, but it's a shame how quickly things went south as there's so much to love about this track which gets let down by its own chorus.
#4. TWICE - PERFECT WORLD
Later this month, TWICE will release their third Japanese full album Perfect World. In usual fashion, they have released the album's title track, which happens to have the same name, a few weeks earlier. "Perfect World" is one of their most daring Japanese releases yet, offering a hard-hitting sound in direct contrast to some of their cuter bubblegum singles. While the opening verse and pre-chorus aren't particularly inspiring, the chorus arrives like a wrecking ball. Tied in with an electric guitar, it forges a gritty backbone over which the members deliver an aggressive rebuke to a scorned lover. There are parts of "Perfect World" that feel a little rough around the edges, but its overall effect is undoubtedly quite powerful.
#5. KING & PRINCE - BOKURA NO GREAT JOURNEY
In just over two weeks, King & Prince will release their third full album
Re:Sense
which comes ten months since their previous one, last September's
L&
. One of the new songs on the album is "
Bokura no Great Journey
", which has been described as refreshing and youthful. And boy, does it deliver on that promise. The track is unabashedly a summer tune that delivers on several tropes you'd expect from songs that flood the season. It's more than fitting for the summer with its bright music video, addicting instrumental and catchiness. As a plus point, the chorus also bears welcoming similarities from CeeLo Green's hit song "F*ck You", though I think that might just be my mind playing tricks on me.
#6. SHINee - SUPERSTAR
Following the strong double punch of "Don't Call Me" and "Atlantis", SHINee refuse to release their grip on 2021. Prior to Taemin's military enlistment, they shot a video for new Japanese single "

Superstar

". The song shares a lot of similarities to "Married to the Music", the previous SHINee song that was produced by well-renowned LDN Noise. They're both upbeat, funk-inspired jams, bursting with brassy stabs and punchy rhythms. "Superstar" presents the sound of a group in their comfort zone, which could easily feel like diminished returns. Instead, the track harnesses their engaging confidence to elevate its weaker moments, such as the song being a bit subdued at first, but quickly building to an addictive chant-along climax that's sure to raise your spirits.
#7. HAN SEUNGWOO - SEE YOU AGAIN
When Victon's Han Seungwoo announced his first solo comeback with the mini-album Fade, it wasn't immediately apparent that the title track would also serve as a farewell before his military enlistment. In line with that, Seungwoo has fittingly chosen "See You Again" as the spotlight for his temporary departure. As with most farewell songs, this one's sentimental aspects will resonate more with his hardcore fans, but that's not to say that it isn't a good song outside of that context. As a ballad, it's soothing how the instrumental pares all the way back to piano. There's no percussion or strings, and this puts the spotlight right where it should be... on the vocals and melody. This well-intentioned comeback fulfills its purpose, and we hope Seungwoo has a fulfilling experience during his service.
#8. JUST B - DAMAGE
Newly debuted boy group Just B boasts a line-up of several familiar faces with members who have participated in shows such as I-LAND, Under 19 and The Fan. Given this built-in fan base, their debut mini-album Just Burn arrives with heightened expectation which is only further elevated by the fact that the title track "
Damage
" was co-produced by B.A.P's Bang Yongguk. While they may not bring anything new to the overcrowded boy group table, they do manage to pull off familiar tricks very well. If an act is going to debut with this kind of overdone "dark" concept, they had better bring the drama and "Damage" does just that as it heaps theatrics onto its EDM frame, with a chorus anchored by a hefty slab of synth and distorted choir of vocals. This overwhelming production makes up for the fact that the hook is little more than a simple chant that's overly repeated. While the chorus stands as an obvious highlight, the song's verses don't simply fade into the backdrop and their vocals are placed front and center. All in all, this is really well polished debut which puts Just B down as ones to watch in an overly crowded pool of rookies.
BY NARA
#1. Yoo Jae Suk's project group MSG Wannabe are on a roll this week! They achieved a Perfect All-Kill as well as Realtime All-Kill with 'Foolish Love.' Have you had a chance to listen to it? Look forward to more songs released from them in the future!

#2. Congrats to Brave Girls as their music video for 'Chi Mat Ba Ram' has surpassed 30 million YouTube views! Don't miss this summer bop!

#3. Seventeen's 'Your Choice' debuts at #15 on the Billboard 200 making it their first ever entry on the chart! They sold a total of 21.9K album units. Congrats on this momentous achievement!

#4. Congrats to BTS as their smash hit track
'Butter'
tops the Billboard Hot 100 chart yet again making it their fifth consecutive week now on top of the chart! In addition, their music video for
'Fire'
has surpassed 700 million views!

#5. LOONA came back with a new album this week, and their MV for the title track
'Paint The Town'
has already surpassed 20 million YouTube! Don't forget to check it out!

#6. 'SOLO' by Jennie becomes Korea's first ever solo artist song to surpass 300 million streams on Spotify! Congrats to Jennie!

#7. WEEEKLY's music video for 'After School' has surpassed 80 million views. Congrats to the group, and we're excited for what they put out next!
BY POLARIS_TAE
Here are all the awards that were added to the system this week! You can request them
here
(don't forget to follow the instructions in the OP)!
Shop+ fans,

our Shop+ Team was busy again this week adding only the best items to our virtual shelves for you to purchase. Make sure to get your hands on them ASAP!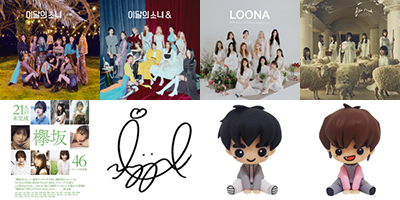 The Content+ Team gave us two updates this week!

ARandomFan gave us their June interview with the H+ friendship group,
STEM
, where they let us know everything about each other!

The team is also holding a
giveaway
of over 200 zems worth of zepeto items to one lucky person. If you're a fan of zepeto, hurry up and enter the giveaway now!
The translation team gave us one update this week! Vanilla Cupcake gave us an article translation of why
Twice's Momo is tired of English interviews
.
+
Hallyu+ is actively recruiting for staff. If you want to contribute to the forum's growth and join our amazing team, don't hesitate and apply now!
We are searching for new members for the following teams
GFX, Translations and SM Team - Press Division.
This marks the end of the article and that's all for this week! We hope to see you again next week for more great updates!
GFX BY @yerm
PROOFREAD BY @Dragon of the West
FEATURED ARTISTS: Jisung (NCT), Haseul (LOONA), Taecyeon (2PM), Mina (TWICE), Sho Hirano (King & Prince)
​
엄지는 내 장미
Par Devotee
VIP+
Early Supporters
Best Updaters
Joined

Jun 15, 2019
Posts

38,555
Reaction score

23,418
Points

87,620
Location
Plus Coins
Bloody Coin
A million and one thanks for this thread. Always something that gets past my notice. Ever appreciated.​
🄱🄾🄾🄼💥
Minus Devotee
Events Elite Squad
Best Updaters
Joined

Jun 15, 2019
Posts

252,492
Reaction score

213,847
Points

192,320
Location
Plus Coins
Bloody Coin
Pronouns

He/Him
thank you for the updates, you guys all are always the best!
What a chill kill〰
Magis Devotee
Events Elite Squad
VIP+
Early Supporters
Fourth Place HoE
Joined

Jun 16, 2019
Posts

39,494
Reaction score

19,289
Points

82,620
Plus Coins
Bloody Coin
Pronouns

She/Her
Someone need to stop Lee Sooman!!!!
And about Hello Future: I strongly agree!! Hello Future>>>>>>>>wall>>>>>>Hot Sauce.
Thank you so much for this thread!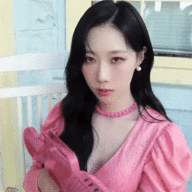 Pretty 💜 Psycho
Events Elite Squad
Early Supporters
Donor
Joined

Jun 15, 2019
Posts

12,364
Reaction score

24,635
Points

72,670
Location
Plus Coins
Bloody Coin
Weeekly's POWER, I can't believe my babies are doing those kinda numbers