Social Media Lead VIP+ Donor+
Joined

Jun 17, 2019
Posts

5,197
Reaction score

12,847
Points

67,920
Location
Plus Coins
MARCH 14 - MARCH 20
Hello Hallyuplussers and welcome back to another edition of ICYMI, where we look to break down all the week's news, releases, charts and more into an easy to digest article! It's been a while, but we're back.This week, we saw Nu'est sadly call an end their time as a group as the members move onto hopefully bigger and better things in the future. Then, on the other side of the spectrum, it was announced that Source Music would be debuting a new girl group with a number of former IZ*ONE members: Miyawaki Sakura & Kim Chaewon. We hope you've had a great week and look forward to bringing you even more great updates in the future as well!
BY POLARIS_TAE
MONDAY:
#1- To start off the week, it's been
announced
that former IZ*ONE members, Miyawki Sakura & Kim Chaewon have officially signed on with Source Music in preparation for debut in the company's future new girl group. Are you looking forward to their upcoming activities, or are you worried considering Source's handing of both their previous two girl groups? Meanwhile, former BOL4 member
Woo Jiyoon
has officially signed on with XXEntertainment. We're looking forward to her future activities!

#2- Now moving on and we have some Covid-19 diagnoses to announce. On Monday it was confirmed that NMIXX's
Sullyoon
, Oh My Girl's
Arin
and Red Velvet's Irene, Yeri & Joy had
all tested positive
for the virus, while Exo's
Kai
tested positive the following day. Then later in the week both NMIXX's
Jinni
& IVE's
Gaeul
also tested positive for coronavirus. We wish them all a speedy recovery and hope to see them back to full health soon!

#3- We had two artists announce new upcoming concerts this week! Korean soloist Ben will be holding her solo concert, '우리는...ing' on the 9th of April, while later in the week, Soyou revealed that she'll be holding her first official solo concert, '[THE LIVE NIGHT]' between the 2nd & 3rd of April. Then, later that same month Japanese idol groups MAMESHiBA NO TAiGUN & MAMEPlus will be holding a battle of the bands-style concert. Are you looking forward to any of these upcoming performances?
TUESDAY:
#1- We had a few comeback announcements this week!
IVE
will be returning on the 5th of April with their second single. 'Long Dive'. This will be the group's first comeback since their Debut last December. Then it was announced that Hello Project's newest group,
OCHA NORMA
will be dropping their debut single on the 13th of July. We can't wait!

#2- Now moving onto Entertainment news and
SBS Inkigayo
has a new batch of hosts to welcome to the show! TXT's Yeonjun along with actor Roh Jeong-eui & actor Seo Beomjun will be joining the program as its newest hosts in April. The trio will be replacing TREASURE's Jihoon, NCT's Sungchan & Ahn Yujin who are set to depart the show early next month.
WEDNESDAY:
#1-
JYP Entertainment
had some exciting news to share with us on wednesday! The label has officially established a U.S branch in order to further develop their North American presence. While on the topic of Entertainment companies, Block Berry Creative, home to the girl group LOONA, has officially announced that they will be holding
auditions
for a new boy group. The group is scheduled to debut sometime during 2023. Are you looking forward to this upcoming group?

#2- Cosmetic brand SK-II has announced that they've chosen Twice's
Mina
as their latest 2022 brand ambassador. We congratulate her on the new and exciting opportunity!

#3- It's been announced that South korean actress,
Hwang Jungeum
has given birth to her second child today. We congratulate her and her husband on the new addition to the family.

#4- Now moving onto health related news and it's been announced that NCT's DREAM's
Chenle
has sadly suffered an injury to his left ankle in preparation for the group's upcoming comeback. The idol has expressed that he would like to meet fans & attend promotion in the future. We hope that he doesn't exert himself too much so that he can recover and meet fans again soon!
THURSDAY:
#1- We have some more comebacks to announce this week! SEVENTEEN, Big Bang, NCT & more have each announced upcoming releases! NCT's Mark, Doyoung & Haechan will be releasing 'coNEXTion (Age of Light)' on the 20th of March as a part of SM Station: NCT LAB, SEVENTEEN will be making their return with a brand new comeback in May with a new full length album, while Big Bang has finished filming their music video in preparation for their upcoming Spring comeback. Now moving onto upcoming groups and BRANDNEW MUSIC will be debuting their newest boy group, YOUNITE this April, while DONGKIZ will be rebranding following the departure of Wondae from the group. The group will be welcoming three new members & will be changing their group name to "DKZ". What are your thoughts on the group changes?

#2- Channel A has announced that they plan to broadcast a new audition program, 'Youth Star' this April. The new program is seeking constestants in three categories: the idol category, the singer-songwriter category & the vocal category. Are you looking forward to this upcoming audition series?
FRIDAY:
#1- CLC has lost two more members this week. CUBE Entertainment has announced that both Seungyeon & Yeeun have officially
left the group
, and the company, following the expiration of their respective contracts. We wish them the best of luck on their future endavours outside of the group.

#2- On Friday it was announced that Weeekly's Monday & Jihan had contracted
coronavirus
. Then the following day, ASTRO's
Cha Eunwoo
&
STRAY KIDS
members Changbin & Han also tested positive for coronavirus. We wish them the best and hope they recover quickly.
SATURDAY:
#1- Wavve has announced that they will be releasing a new original documentary, '
MAMAMOO: Where Are We Now
' on the 25th of March. The film is set to detail the group's 7-year journey throughout their career.

#2- Big Hit Entertainment has released a statement revealing that BTS'
Jin
has undergone surgery for an injury to his index finger. We hope & surgery went well & that he recovers soon.
SUNDAY:
#1- The
girl group member brand reputation rankings
has been released for another month. The top rated idols for the month of March included SNSD's Taeyeon, WJSN's Bona, BLACKPINK's Jennie & more. Did any of your female biases manage to rank this month?
BY POLARIS_TAE
#1- NU'EST - AGAIN
In 2017 Nu'est became known to most Kpop fans as the underdogs of Produce 101, reviving their career as a group on the brink of disbandment and gaining newfound popularity once again. However, in 2022, just as the group was set to mark their 10th anniversary, it was sadly announced that the group would be officially disbanding. This came about after over half of the group members revealed their intentions to part ways with PLEDIS Entertainment in order to pursue their respective solo careers within the South Korean Entertainment Industry. As such, on the eve of their disbandment, the group returned with their final official release together, '
Again
' from their final compilation album, 'Needle & Bubble'. The song acts as a retrospective look back at their time spent promoting together under the name of Nu'est as they come to the terms of closing one chapter of their life, as members of Nu'est, to open another chapter with an unknown future. Overall, this song was a great addition to Nu'est's already great discography and a great send off for the group just as they mark their 10th anniversary together.
#2-(G)I-DLE - TOMBOY
(G)I-DLE is back this week with '
Tomboy
'. Which, incidentally has become the groups' first release to achieve a realtime all-kill. 'Tomboy' is an edgy track that embraces non-conformity and self-expression. Thoughout the song, the group expresses their desire to not be judged for their style and personality. This can be seen through both the song's punchy lyrics, and though its guitar heavy chorus, which further expresses the group's desire to be free to live their lives as they want -- without judgement or discrimination. Overall, it's a solid entry from the group, even if it's a slight dowgrade from the group's previous release. Nevertheless, I'm looking forward to even more great releases from the group to cement their status as artists in the future.
BY POLARIS_TAE
#1- We have a number of Youtube achievements to announce this week! TWICE scored two records this week with their hits 'Knock Knock' & 'Fancy'! The music video for '
Knock Knock
' has officially surpassed 300 million views on Youtube this week, while'
Fancy
' has surpassed over 500 million views on the platform.

#2- Moving onto BLACKPINK and the music video for Jennie's '
SOLO
' has surpassed over 800 million views this week, while her groupmate Lisa's exclusive performance video for her solo release, "
Money
"
has surpassed 500 million views. Congrats!

#3- Brave Girls had a successful comeback this week when the group's new music video for 'Thank You' surpassed over
10 million views
in under 24 hours. Then, later in the week, the group surpassed another milestone when that same music video hit over
20 million views
on the platform!

#4- JYP Entertainment's newest girl group, NMIXX's debut single, 'O.O' has
officially surpassed 50 million views
on YouTube this week! But that's not all! It's also been revealed that the groups' first single, 'ADMARE' has
officially sold over 300K albums
on the Hanteo chart.

#5- (G)I-DLE's has officially achieved their
first ever Realtime All-Kill
with their latest release, 'Tomboy'. Congrats!
BY POLARIS_TAE
The Events Team launched a new event, '
Battle of Love
' in celebration of White Day this week! In this event, hosted by Events Team members Stannie & Soozie, participants are required to
partner up
with each other to battle it out for the Ultimate OTP title! Make sure to check out the
event schedule
if you want to clear you schedule ahead of time! Users participating in the 'Battle of Love' event will also be required to participate in a series of tasks in order to gain event-specific awards!

Two exclusive events were held this week! On Friday, Stannie hosted '
Read the Room
'. Where players were required to read the room in order to test how well you know your audience where players were required to answer questions about the other players while predicting what they think of you. Ultimately, it was Chiharu who took the first prize trophy this week. Congrats!

Then, on Sunday, sm maid hosted '
Love is Blind
', where competitors were required to play as couples (preferrably their 'Love Hunt' partner) in a game of mafia, where players were given unknown roles & were required to eliminate other competitors, while trying to avoid harming their partner. In the end it was hatfelt & Seriously who took the top prize. Congrats!

The Events Team opened up their +Cards store once again with their 'Pop-up +Cardsino', where users can once again purchase 1st edition packs & special edition packs starting from the 15th of March. Make sure to get your hands on some of these +Cards while you can!

Then finally, the Events Team held a fun questionarire for all of our users to participate in with 'Who's Your H+ Soulmate'! Where the team aims to pair you with your perfect pair based on the results of the survey. Results will be out soon, so make sure to keep your eyes peeled for it!
Shop+ fans, our team worked hard again this week to stock our virtual shelves with even more great items! Be sure to purchase them at our shop if anything catches your eye!
The Translations Team gave us two new updates this week! Lurkette gave us lyrics for Dempagumi.inc's '
Doki+Waku=Parade
'. They also gave us an article translation on [The ZOC Interviews] Vol.6 Oomori Seiko's '
I want to do more things that turn different people into gods
'!

We thank the translators for their hard work again this week! Make sure to check them out when you can.
+
Hallyu+ is actively recruiting for staff. If you want to contribute to the forum's growth and join our amazing team, don't hesitate and apply now!
We are searching for new members for the following teams
Awards
Well, this brings us to the end of this week's update. We hope to see you again next week for more great updates!
GFX BY @yerm
FEATURED ARTISTS Woo Jiyoon, Baekho (Nu'est), Minnie, Yeonjun & Mina
​
--
Not active here any longer.
Donor
Joined

Dec 28, 2020
Posts

3,817
Reaction score

5,111
Points

23,320
Location
Plus Coins
Pronouns

He/Him
Excellent as always. Thanks a lot for this!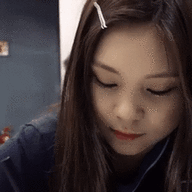 VIP+ Early Supporters Best Updaters
Joined

Jun 15, 2019
Posts

16,942
Reaction score

15,933
Points

67,620
Location
Plus Coins