Joined

Jun 18, 2019
Posts

1,496
Reaction score

2,077
Points

8,420
Plus Coins
MARCH 29 - APRIL 4
Hello Hallyuplussers and welcome to this week's edition of In Case You Missed It! We're back to recap you with all the latest news, releases and more from the Asian Entertainment Industry! This week, we saw comebacks from WJSN as well as WINNER's Kang Seungyoon, while a large portion of the news was composed of news related to the renewal of contracts. Now sit back and get ready to dive into another great article!
BY POLARIS_TAE
MONDAY:
#1- King Prince's Iwahashi Genki has left the group and his company Johnny's Office at the end of March. This comes after the idol suspended his activities in 2018 due to suffering from a panic disorder. Please check out the linked thread to read his farewell letter to Kinpuri fans. We wish him the best in all of his future endeavors!

#2- EXO's Chanyeol made his quiet enlistment into the army on this day, it was shared that the idol will be serving as an active-duty soldier following his training. We wish him the best during his enlistment period!

#3- Sadly, Hiragana Kamiyado will be disbanding at their second-anniversary concert, which will be held on June 29th. This comes after one member chose to end her activities; however, the remaining five have decided to train for a new unit. We are looking forward to seeing the next step of their journey!

#4- Now some news on releases, WM Entertainment shared that Oh My Girl will be making their long-awaited comeback sometime in early May! Then Hey! Say! JUMP will be releasing a new single titled "Negative Fighter", which serves as the title theme for the drama 'Tantei☆Hoshikamo'! To finish things off, girl group Hinatazaka46 will be releasing their fifth single titled "Kimi Shika Katan" on May 26th. Which release are you looking forward to the most?

#5- The production team for MNET's Kingdom has released an apology following their miscommunication about each group's performance budget. According to the statement, only three out of six groups were notified of a performance budget raise; so, the team stated they will be working harder to avoid such future mistakes.

#6- Fantagio shared that they have plans to launch new groups in 2022; respectively the new boy group will debut in July and a new girl group in November. How do you feel about this news?

#7- Soloist Lee Hyun has renewed his contract with Big Hit Entertainment. While on the topic of contracts, Uee has signed an exclusive contract with Lucky Company, joining fellow actresses Jang Hee Jin, Bae Yoon Kyung, and more! We hope both parties will flourish under their companies!

#8- Actress and ex-HKT48 member Kodama Haruka or "Haruppi" shared that she suffers from Bipolar Disorder; which was the reason behind her departure from the group. You can read her full message to fans in the linked thread above. We are proud of her for revealing such a personal message to us all.

#9- Nogizaka46's Kanagawa Saya released an apology on her official blog addressing her dating rumours with Johnnys Jr's Hayashi Ren. At the end of March, it was shared that the two were spotted on a date together. In her apology, the idol clarified that they are just friends and apologized for her "selfish behaviour". Do you think this apology was necessary?
TUESDAY:
#1- Sadly, boy group HOTSHOT has officially disbanded after seven years together. We are sad to them go and wish all the members the best with their future endeavors.

#2- Mamamoo's Hwasa has renewed her contract with RBW, joining her fellow member Solar and Moonbyul. It was also shared that Wheein is in her final discussions about her contract. We hope everything works out for the group!

#3- Soloist Yoon Jisung will be making his comeback on April 15th with his second mini-album titled Temperature of Love. Then it was announced that ONF will be coming back with a repackage of their first album in April, and in the same month, Super Junior's Kyuhyun will be making his comeback too. We are looking forward to all of these future releases

#4- LOONA's Chuu has been selected to be the new model for the sports drink company Pocari Sweat Korea! We congratulate her on the new endorsement!

#5- Boy group CIX will be holding a fan-party event titled ´Blooming Party´ on April 17th! The event will be held both online and in-person, and will be available to stream on UNIVERSE after it airs. Will you be attending?
WEDNESDAY:
#1- It's been confirmed that INFINITE's Sungyeol and Dongwoo have departed from Woollim Entertainment following their contract expirations. Continuing with contract-related news, GOT7's JB will reportedly be signing with H1GHR Music which is home to Jay Park and Cha Cha Malone. We wish all parties the best with their future companies.

#2- RBW found themselves in hot water after posting a statement supporting the One-China Principle on their Instagram account. The post was soon deleted and the company released an apology, claiming that a staff member uploaded the statement without notifying them and denouncing the post. What do you think about this situation?

#3- Just one day before their comeback, MNET removed WJSN from their MCountdown schedule and teaser. Many assumed it may be due to an ongoing feud between MNET and Starship; however, MNET released a statement saying they did not have enough time for WJSN to perform two tracks thus the group decided not to perform this week. Do you believe their statement?

#4- Mystic Story will be partnering up with MBC to launch an audition and variety program for their upcoming boy group in the second half of this year. Will you be tuning in?

#5- Brave Girls' Yujeong has been chosen as the new model for Turtle Chips! We congratulate her on the new endorsement!

#6- HYBE has opened its official website and Twitter account. If you happen to follow any of the artists under the company make sure to go check out the linked thread and follow their account!
THURSDAY:
#1- Im Nayoung & Got7's Youngjae have both received a great new opportunity this week! They've been
selected
as campaign artists for Levi's Red collection. Meanwhile,
Kang Hanna
has been chosen as the new muse for beauty care brand Bioderma. We congratulate them on gaining these new and exciting endorsements!

#2- Former King & Prince member, Iwashi Genki has announced the opening of his
Instagram
this week! Find out where to follow him by clicking the attached link!

#3- It has been announced that
PURPLE KISS
will be joining the fandom social media platform, BLIP! We can't wait to see all the great content they share with us!

#4- Play M Entertainment has announced that they have
filed a lawsuit
against the childhood friend of Apink's Chorong for spreading false rumours about their artist. We hope this acts as a deterrent to users who consider spreading false rumours in the future.

#4- Former NMB48 member,
Yamada Nana
has announced that she'll be retiring from the entertainment industry. We wish her the best of luck in life outside of the spotlight.

#5- Happiness member
Fujii Karen
has acquired a qualification in fashion design. We congratulate her on her amazing personal achievement!
FRIDAY:
#1- C9 Entertainment has officially announced the name of their upcoming 8-member boy group! The group will be called
EPEX
, which the company defines as: "The gathering of eight youths reaches eight different apexes". What are your thoughts on this name? Does it suit them?

#2-
UNIVERSE
has announced that Oh My Girl, Cravity & WEi will be joining their social media platform! Are you looking forward to seeing new content from the groups?

#3- STAYC,
Kim Seonho
& Red Velvet's Seulgi have been given fantastic opportunities this week!
Seulgi
will be the main MC for a new music program 'The Wise Music Encyclopedia'. Meanwhile,
STAYC
will be the newest brand models for LG Household & Health Care's Cosmetics while Kim Seonho will be the new brand ambassador for sportswear brand Wide Angle. We congratulate them all on gaining these new and exciting opportunities!

#4- Exo's Baekhyun has revealed his plans to enlist in the military on the 6th of May. We wish him a safe and healthy service.
SATURDAY:
#1- A.C.E's Wow will sadly be
temporarily halting his activities
with the group following recent health concerns. We wish him a speedy recovery.

#2- Brave Entertainment has revealed that
Brave Girls
are currently in preparations for their summer comeback. The following day the group was announced as the new advertising models for
BBQ Chicken
. Congrats & we can't wait to see what new music they present us with!

#3- woo!ah! will be joining Panasonic Korea as their
newest brand models
. We congratulate them on their new endorsement!

#4- The
TV personalities brand reputation rankings
have been released for April! Yoo Jaesuk has once again been crowned the king of television, while Kim Jongkook & Kang Hodong take second and third places respectively. Congrats!
SUNDAY:
#1-
Song Kang
has been announced as the newest brand model for Benefit Korea.
Jeon Mid
o also gained an endorsement this week when she was selected as the newest model for Elensia. The congratulate them on gaining more new and exciting opportunities!
BY POLARIS_TAE
#1- IYAH - SEUNGYOON
Winner's leader and maknae Seungyoon made his solo comeback with "
IYAH
" from his first full-length album Pages. The idol has been a long-time writer for his group and many have been looking forward to this release for years, including us. "IYAH" is a soft rock track that captures Seungyoon's music journey throughout the years. The song begins with the simple strumming of an acoustic guitar, which oddly triggers a feeling of nostalgia. From here the instrumental starts to incorporated subtle drum rolls, a deep bass, and deep thumping percussion; all of which aid in creating the song's warm atmospheric sound. The switch into the chorus is very subtle as we are hit with the catchy drawn-out line "I'm still a iyah", which translates to the phrase "I'm still a kid". Though it's rather subdued, the chorus packs a punch and fits the song's pace perfectly. The bridge is another standout point as he incorporates the brief usage of a choir and puts his amazing vocal talent on full display. It makes for a great climax. Following the theme of this release, the music video serves as a memoir of sorts as we get to see his musical journey from high school to adulthood. he even includes a short clip of his performance on Superstar K2, which was the beginning of his musical career! Seungyoon took part in writing the lyrics and partially in both composition and arrangement of many tracks on the album. The album Pages serves a lot of variety and is an enjoyable listen from beginning to end. There is the groovy track "Obvious" which features Simon Dominic, and "Better" which features fellow group member Mino. Overall, this was a great release and we are looking forward to his future releases!
#2- UNNATURAL - WJSN
WJSN made their long-awaited comeback with the track "
Unnatural
" from their ninth mini-album of the same name. We last saw the group in June of last year with the vibrant title track "Butterfly". For this release, the group switch to a more sleek and refined sound but maintain their signature sound. The song starts off relatively slow before gaining some energy thanks to the groups' high and alluring vocals. A change occurs during the pre-chorus, here the song thins out to only a groovy bass-line and a short phase of rap-like singing. With the phrase "How can I breathe now now now" and "I'm holding my breath", this portion is extremely catchy and is one of the memorable portions of the song. The chorus is a complete 180 from the verses as the song increases in volume and energy, and it's just as catchy as the pre-chorus thanks to the phrase "Oh I'm unnatural / Really really really unnatural wae". The addictive "How can I breathe" makes a return during the bridge and it also serves as a post-chorus of sorts, and we're very thankful for this. "Unnatural" does an amazing job at highlighting each of the members by giving them all standout parts that suit their vocal tones perfectly. The mini-album is a great addition to WJSN's already immaculate discography, and we guarantee there is a song for you on the album! Some personal favourites I think you should check out are were the poppy deep-house track "Yalla" and the atmospheric retro track "New Me". So, if you haven't already make sure to go check out WJSN's new release as soon as possible!
#3- TAKE A PICTURE - NIZIU
JYP's Japanese girl group NIZIU released their second single "
Take a Picture
", which is a joint single with their February release "Poppin' Shakin'. Both singles will officially be released on their upcoming single album on April 7th. "Take a Picture" is a bubblegum pop track with an extremely catchy chorus, that's very reminiscent of TWICE's earlier title tracks. The doesn't waste any time as it hits you with its addictive chorus as the intro. Later we are treated to the incorporation of loud horns and rhythmic guitar in its instrumental, which adds to its campy and vibrant sound. The verses and pre-chorus put the girls' vocals on display as the instrumental largely drops out. As mentioned earlier, the chorus is very catchy and is definitely the standout part of the single. During the chorus, there a mixture of the previously mentioned horns and the addition of a deep thumping bassline; on top, we have chant-like vocals as they count from one to five. The post-chorus includes the lines " Wanna Wanna Wanna / Take a picture now" which is a fun time, and it will definitely get stuck in your head. Overall, this is a very fun listen and we are looking forward to how the group will continue to craft their sound.
#4- SPIDER - HOSHI
Seventeen's Hoshi released the single "
Spider
", which is a sleek and alluring dance-pop track that puts Hoshi's solo potential on full display. The song starts off with notes that resemble dripping water, before launching into an instrumental driven by a deep and captivating bassline. The instrumental throughout the song is actually pretty barren other than the previously mentioned bass, but thanks to Hoshi's charismatic vocals a lot of character is brought into the track. During the first part of the chorus, there is a slight beat drop which is paired with Hoshi's breathy vocals. The second portion is more full and less hushed, and it makes for a nice contrast compared to the rest of the track. The track's sensual lyrics make a comparison between his lover's love and the thrilling feeling of being trapped in a spider's web. And how could we talk about Hoshi without talking about his choreography? The accompanying music video puts his complex choreography on full display, and we are able to fully appreciate the idol's creativity. Hoshi served us a bop and concept reminiscent of Taemin's sleek perfection and we couldn't be happier! So, if you're looking for some new music look no further and give "Spider" a listen!
BY NARA
#1- IU's
'LILAC' has achieved a Perfect All-Kill
! With 'LILAC', IU becomes the first artist in history to have 20 songs reach a Perfect All-Kill! Congrats to the queen of digitals!

#2- ITZY's MV for 'WANNABE' has reached 300 million views on YouTube! Big congrats to the group!

#3- Congrats to Baekhyun whose new mini-album 'Bambi' has received over 830K in pre-orders, therefore breaking his own record! He continues his streak as the King of sales!
BY POLARIS_TAE
This week, the Events Team announced the
monthly elite rankings
for February and March. Did you manage to place in the top ten?
Shop+ fans, our Shop+ Team added even more great items to their virtual shelves this week. These were all the items added this week: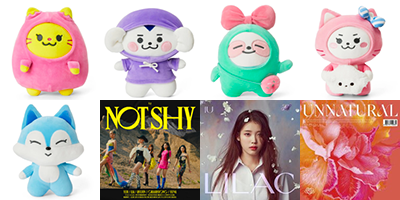 The Public Relations Team released one interview this week! Saint Ren blessed us with a video interview with YouTuber
GRAZY GRACE
. Have you watched it yet?
+
Hallyu+ is actively recruiting for staff. If you want to contribute to the forum's growth and join our amazing team, don't hesitate and apply now!
We are searching for new members for the following teams
GFX, Public Relations -
Video & Outreach Divisions
,
Translations
and SM Team -
Press Division
.
You've reached the end of ICYMI for another week. We hope you enjoyed the article and hope to see you at the same time next week!
GFX BY @yerm
PROOFREAD BY @Polaris_Tae
FEATURED ARTISTS Hoshi, SeolA (WJSN), Kang Seungyoon, Mako (NiziU), Sungyeol
​
Patience of a Saint
Donor
Joined

Dec 28, 2020
Posts

1,272
Reaction score

2,462
Points

9,820
Location
Plus Coins
Thank you for the catch ups each time.
I love being informed here as well as in the entertainment industry.

You guys rock!
엄지는 내 장미
VIP+
Early Supporters
Joined

Jun 15, 2019
Posts

8,595
Reaction score

8,694
Points

42,120
Location
Plus Coins
Many thanks for always providing this overview.​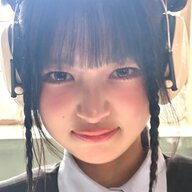 you are my ONE Story 🔥
VIP+
Early Supporters
Joined

Jun 15, 2019
Posts

87,267
Reaction score

157,477
Points

106,820
Plus Coins
thank you for the updates!
✧your friendly alien✧
Public Relations
Top Ten Elite
Donor
Early Supporters
Joined

Jun 20, 2019
Posts

2,130
Reaction score

7,508
Points

26,320
Location
Plus Coins