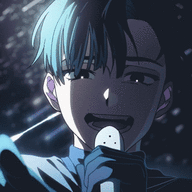 🚀🚩
Social Media Lead
Top Ten Elite
VIP+
Polaris Temp Stamp
Joined

Jun 17, 2019
Posts

4,506
Reaction score

12,359
Points

57,920
Location
Plus Coins
MAY 31 - JUNE 06
Hello Hallyuplussers and welcome to another week's worth of updates in the form of ICYMI! This week we sadly had to see Taemin off to the military, while we also received an abundance of news about upcoming releases and comebacks alike! Mamamoo made their first return since renegotiating their contracts with RBW, while we also saw great new releases from TXT & SNH48. Sadly, the forum was down for maintenance between Thursday to Saturday and our news section will similarly reflect that gap. Nevertheless, we hope that you enjoyed the week as much as we did, and with that said, let's jump into the article!

Disclaimer: Some of the links are unavailable for news from Wednesday & Thursday due to site maintenance.
BY POLARIS_TAE
MONDAY:
#1- To start off the week, ONEWE blessed us with the announcement that they would be returning with new music soon! The group will be coming back in mid-June with their first mini-album on the 16th! Are you excited about new music from ONEWE?

#2- As always, artists enjoy connecting with their fans through a variety of ways across social media! GOT7's Youngjae & C9 Entertainment's new boy group EPEX are both hoping to tide over fans who await their upcoming releases by connecting with their fans via the K-pop fandom app UNIVERSE. Why not consider joining the app just for them! Meanwhile, YG Entertainment also has some exciting news for us this week! The company has officially launched 'The SamɘE'; which is said to be a project space for fans to connect with their favourite YG artists. The project space opened on the 1st of June and offers purchasable merchandise, an exhibition display, as well as a cafe. If you're ever in South Korea would you consider visiting this new project space?

#3- Epik High's Tablo will add the role of producer to his extensive list of qualifications! The artist has announced that he'll be penning a series, 'Neon Machine' in collaboration with American record producer Scooter Braun and is shared to have signed a contract with Amazon Studios in order to produce the series. 'Neon Machine' is said to be inspired by Tablo's day-to-day life as a musical artist. We can't wait!

#4- Wonbin is never without work despite the fact that he hasn't appeared in a new acting project since 2010. The actor is now earning the majority of his income through modelling and advertising opportunities. This time the actor has been chosen to be the new advertising model for Riman Korea's skincare brand INCELLDERM. The following day, Apink's Son Naeun also gained an new opportunity as the new face for the skincare brand Neutrogena. Congrats to both of them!

#5- Now onto concert announcements! THE RAMPAGE from EXILE TRIBE has announced that they plan to hold an arena tour this Summer titled, 'THE RAMPAGE LIVE TOUR 2021 "REBOOT" ~WAY TO THE GLORY~'. The tour is scheduled to begin on the 1st of July in Osaka and will run through until August. Are you happy to see more live performances coming back in Japan? Or are you worried that this may bring another wave of covid-19 to the country?

#6- Following an outsourced staff member for TXT testing positive for COVID-19, the group's offline comeback showcase was officially cancelled. Each of the group members were later required to undergo a COVID-19 test which all produced negative results. The online portion of their comeback showcase thankfully went on as planned.

#7- SHINee's Taemin officially enlisted in the military on the 31st of May. Following basic military training, the idol will serve in the military band. Will you miss him as much as we will?
TUESDAY:
#1- Numerous more debuts and comebacks were announced on Tuesday! LOOΠΔ announced their return for June, while D1CE's Woo Jinyoung will be making his solo debut that same month. LOONA will make their much-anticipated return on the 28th of June, with the group's leader Haseul set to re-join the group after an extended mental-health hiatus. As for July, SF9 & KINGDOM will be returning with new content! KINGDOM will release their 2nd mini-album on the first day of July, while SF9 will make their comeback during an unspecified date in early July. Are you looking forward to any of these upcoming releases?

#2- Great news for fans of VERIVERY! Minchan, who serves as the groups' main vocalist, will be returning to group activities following a prolonged hiatus that began late last year after the idol was diagnosed with symptoms of psychological anxiety. We're glad that he's feeling better and can't wait to see him in future group activities!

#3- Sadly we came to learn that rookie girl group XUM has officially disbanded. This was announced by the groups' management company A100 Entertainment on their official YouTube channel. The agency further revealed that they plan to debut a new group HI-L later in 2021. What are your thoughts on this development?

#4- A few marriage announcements were shared across the Japanese Entertainment Industry. Japanese voice actor Yui Ishikawa, who is known for her roles as the voice of Mikasa Ackerman in Attack on Titan & Violet in Violet Evergarden took to Twitter on her birthday to announce that she would be getting married. She further explained that her fiance is not someone active within the entertainment industry. Meanwhile, actress Hagiwara Minori also took to Twitter to announce her marriage to Japanese director Uchiyama Takuya. The two collaborated on the film 'Sasaki In My Mind'. We express our congratulations to both couples!

#5- We finish off Tuesday's news with a new concert announcement! EVERGLOW will be holding their online concert on the 25th of July.
WEDNESDAY:
#1- MBC & the producer of Produce 101 & Unpretty Rapstar, Han Dong-chul have announced that they'll be collaborating on a new survival show, '
After School Excitement
' where they plan to create a girl group that will take on the challenge to enter the American Billboard Charts to become a global idol group.

#2- Following his exit from BELIFT, former I-LAND contestant Habin has signed an exclusive contract with Yuehua Entertainment. We look forward to seeing his future opportunities under new management!

#3- Now onto new and exciting opportunities from all of our favourite celebrities! 9Muses member Kyungri has been chosen as the MC for the upcoming season of the DongA TV series 'Beauty & Luxury'. Meanwhile, BLITZERS have been selected as the advertising models for the ABC Mart running shoe brand, 'Saucony'. Congrats to both of them!

#4- R1SE have officially set a date for their upcoming disbandment. The Produce Camp 2019 group debuted on the 8th of June 2019 and have been active within the C-Pop industry for the past two years. We wish them the best of luck in their future endeavors apart from the group. Will you miss them together as much as we will?
THURSDAY:
#1- New releases were announced on Thursday! Reina Washio, formerly of E-girls will be releasing a new single on the 9th of June. Also releasing content in June will be GOT7's Yugyeom & VICTON's Han Seung-woo. Yugyeom will be coming back during mid-June with a collaboration alongside singer/producer and fellow labelmate Gray, while Han Seungwoo will return on the 28th of June with his 2nd mini-album.

#2- It's been reported that BOYFRIEND will be holding their first concert later this month on the 13th of June. We can't wait!
FRIDAY / SATURDAY:
#1- The forum was down for maintenance on Friday & Saturday.
SUNDAY:
#1- More comebacks were announced this Sunday! We will be blessed with two new comebacks this July! DIA's
Yebin
will be making her solo debut this July on a currently undisclosed date, while
Minzy
will be making her solo debut sometime during July as well. Meanwhile, Momoiro Clover Z's
Saski Ayaka
will be releasing two singles in celebration of her birthday. We can't wait!

#2- MNH Entertainment has
announced
that they will be holding global auditions for their upcoming boy group. Are you looking forward to this future possible group?

#3-
FT ISLAND
has revealed that they'll be joining the HYBE fandom communication platform Weverse. Will you be joining the platform in order to communicate with them?

#4- It has been sadly announced that AKB48's Yuki Kashiwagi has been
diagnosed
with a possible spinal tumor. It's understood that she may have Syringomyelia following an MRI scan. The idol is said to have experienced hand numbness for an extended period of time. She will be treated when her schedule allows. Later the idol also announced that she would be joining BEMA NEWS in their ABEMA Prime program on June 9 as their newest
news presenter
. We wish her the best and hope she can get the treatment she requires.
BY DRAGON OF THE WEST & POLARIS_TAE
#1. TXT - 0X1=LOVESONG (I KNOW I LOVE YOU)
With the release of their second album The Chaos Chapter: FREEZE, TXT have embarked upon a new chapter. Their latest title track "
0X1=LOVESONG (I Know I Love You)
" continues down the trend of them going with long titles and in quite an interesting move, they got Seori to feature on the track, although her contribution is practically nonexistent. The guys have gone full-on emo rock, and the attempt is mostly successful. It is at its best when targeting the rafters — going big and bold with anthemic melodies and thundering percussion. The track lays out this goal right from the start, unveiling a chanted refrain supported by heavy drums. It is an interesting comeback from them, and the album itself has quite a few standouts including "Dear Sputnik", "Frost" and the potential summer anthem "No Rules".
#2. JOY - HELLO
Joy is the next Red Velvet member to release a solo album following Wendy's successful debut earlier in the year. She does so in form of Hello, a mini-album made up entirely of remakes. The title track is also called "
Hello
", and is a remake of the 1999 hit song "Good Bye" from Park Hye-kyung. The song will jolt you awake from its very first moment as it gallops forward on splashy brass and sprightly percussion. It's almost comically buoyant and upbeat. The verses feel relatively disappointing and uneventful since they're much more laidback, harnessing the reggae-like rhythm of the original, but thankfully the chorus brings back heaps of energy. Joy sounds positively radiant on the track, imbuing it with light and positivity.
#3. MONSTA X - GAMBLER
After their third studio album Fatal Love that came out in November last year, Monsta X have now dropped their ninth mini-album One of a Kind with the title track "
Gambler
", which fuses their hard-hitting sound with groovier trends. It could have easily felt generic if given the tired boy group production underlining most hype tracks. And you can feel that temptation popping up during the chorus, as distorted brass attempts to gain a foothold. Luckily, the song is much more interesting than that and injects a thrilling dose of undulating, synthwave-inspired bass and blazing guitar. "Gambler" saves its true brilliance for its finale. After a sinuous dance break, the guys offer a harmonic build before crashing into a secondary chorus that amps the drama. The instrumental follows suit, bolstering its explosive arrangement with electric guitar as the guys cast off a few killer ad-libs. This is the opposite of minimalist, and every second of its overblown drama is a thrilling experience.
#4. MAMAMOO - WHERE ARE WE NOW
With 3 out of 4 members already renewing their contracts — and it looking likely that Wheein will do the same, or at least, we hope she will — Mamamoo have released their 11th mini-album WAW and the title track "
Where Are We Now
". It's quite rare for an idol group to release a ballad as a title track, especially considering the fact that summer is just about getting into full swing in Korea, but if any idol group is going to succeed without the dance routines, it's them. The most stirring moments, which are in its chorus, are undercut by segments that feel less intentional. As a vocal showcase, "Where Are We Now" does its job, however, at its roots. this feels a lot more like a group presentation graded individually where everyone worked on their slides alone and didn't look at everyone else's until after it was submitted.
#5. SNH48 - FLIPPED
SNH48 is back with their newest summer single, "Flipped", or "Bong! Bong! Bong!" This release comes almost half a year since their most recent group release "F.L.Y" in November of 2020 and their first release since various members of their sister groups -- BEJ48 & GNZ48 -- were recalled to rejoin the main group. Unlike the three of the singles from "F.L.Y"; "Future", "Light" & "Young", which had an introspective feeling of growth & self-acceptance; "Flipped" takes an upbeat approach to give us a bright and summery release that perfectly fits the season of summer! Taking center stage for this release is Team X's Song Xinran, who most recently participated in the 2nd season of Youth With You & came 2nd in SNH48's 2020 General Elections (Senbatsu). She will also be the only member of the Top 3 to continue on with the group, as 2020's Senbatsu winner & runner-up will both be leaving the group prior to the upcoming 2021 General Election. The song itself actually conceptually reminds me of an older SNH48 release, "Dream In Summer", which also gave us an upbeat tone to welcome the summer season with that we haven't seen SNH48 deliver for quite a while now. Thankfully, with "Flipped", the group is back to deliver with another great song to help us try and beat the heat of summer once again!
BY NARA
#1. BTS
'Butter'
debuts #1 on Billboard Hot 100 Chart- this is the group's fourth song (after 'Dynamite', 'Savage Love', and 'Life Goes On') to make this historic achievement! In addition, they are the first group ever to have three No. 1 debuts on Billboard Hot 100- congratulations!

#2. ITZY's latest album
'Guess Who'
has exceeded 330K album sales according to Gaon! This is their best-selling album up to date. We look forward to their continued growth!

#3. Billboard Japan has released top singles for the first half of the year 2021 according to sales! Congrats to 'Snow Man' who took the top spot with over 972K copies sold! Check out the rest of the Top 10
here
!

#4. Seventeen's
'Happy Ending'
has spent 100 weeks on Oricon and became the first Japanese single by a Korean artist to surpass this milestone. Congrats Seventeen for making this big record!

#5. Red Velvet - Irene & Seulgi's
'Monster'
reached 100 million views on YouTube! Congrats to the duo!
BY POLARIS_TAE
Here are all the awards that were added to the system this week! You can request them here (don't forget to follow the instructions in the OP)!
HThe Events Team is taking a survey asking us who our
top 10 idols & anime characters
are. Answer them in Stannie's thread now!
Shop+ fans, our Shop+ team was busy again this week working hard to add all of your requests to our shop. Here are all the items that were added to our shop this week!


Our Content+ Team gave us their thoughts on the 3rd episode of
Produce101 Japan season 2
this week! Make sure to check it out if you're interested in the current season of Produce 101!
+
Hallyu+ is actively recruiting for staff. If you want to contribute to the forum's growth and join our amazing team, don't hesitate and apply now!
We are searching for new members for the following teams

:
GFX
, Tech Team - Tech Admin, Translation Team - Translators and SM Team - Press Division.
This brings us to the end of In Case You Missed It for another week. We hope to see you again next week with an even better article. That being said, let us know what your favourite aspect of the past week in Asian Entertainment was by dropping a comment below!
GFX BY @yerm
PROOFREAD BY @Dragon of the West
FEATURED ARTISTS: I.M (Monsta X), Song Xinran (SNH48), Yeonjun (TXT), Hwasa (Mamamoo), Hanbin (ex-I LAND Contestant)
​
엄지는 내 장미
VIP+
Early Supporters
Joined

Jun 15, 2019
Posts

8,748
Reaction score

8,904
Points

42,120
Location
Plus Coins
Always a pleasure to read ICYMI.
Many thanks.​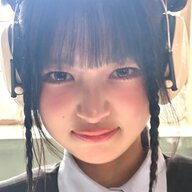 you are my ONE Story 🔥
VIP+
Early Supporters
Joined

Jun 15, 2019
Posts

93,940
Reaction score

160,475
Points

106,820
Plus Coins
thank you for the updates, you guys are always the best!