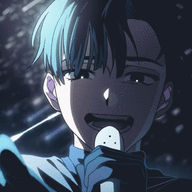 🚀🚩
Social Media Lead
VIP+
Donor+
Joined

Jun 17, 2019
Posts

5,288
Reaction score

12,954
Points

71,920
Location
Plus Coins
NOVEMBER 07 - NOVEMBER 13
Hello Hallyuplussers and welcome to another edition of In Case You Missed It! This week we saw a slew of artists preparing to release new music before the year comes to a close. While a few groups sadly had to announce that this year would be their final year as a group. But the most exciting news that we received this week was that KARA would officially be returning for the first time in seven years during this year's MAMAs. All of this and more will be covered in this week's update, so make sure to continue reading if you'd like to find out more about this week's updates!
BY POLARIS_TAE
MONDAY:
#1- We start off the week with a number of new comeback announcements! This November, we'll see the return of VIVIZ, Park Jinyoung (JYP), Red Velvet & BiSH. Sunmi is also set to make her return on a currently undisclosed date. VIVIZ will be coming back on the 14th of November with 'Always Like This Moment', a remake single of Lee Yerin's 1996 single of the same name. In mid-November, Park Jinyoung (JYP) will be making his return with a new single. The singer-songwriter recently wrapped up his 'JYP RPD (Random Play Dance) World Tour in 2022' in October. On the 28th of November, we'll see the return of Red Velvet with their newest mini-album, The ReVe Festival 2022 - Birthday.' Moving onto December's upcoming releases and SHINee's Choi Minho is currently preparing for his official solo debut set to release in December. Also set to make their debut in December will be Shinhwa's first official sub-group, WDJ. The group will consist of Shinhwa members Lee Minwoo, Kim Dongwan & Junjin. Their album will drop on the 6th of December. We Can't wait!

#2- Japanese idol group BiSH will be releasing their new single on the 23rd of November. This single, 'DATSU-KiSEiGAiNEN' has reportedly been composed by Alan Shirahama, the leader of EXILE & GENERATIONS from EXILE TRIBE. This is the group's 11th single from their 12-month single project, 'BiSH iS OVER'. The final single of the series is due to release next month in December before their official disbandment sometime in 2022.

#3- Stray Kids have announced that they'll be holding an encore to their 2nd world tour, 'MANIAC' across Japan and the U.S in the new year! The group will begin their tour in Tokyo on the 11th of February and head to the U.S the following month. Are you looking forward to seeing Stray Kids in concert again?
TUESDAY:
#1- We had a few updates related to contracts this week. On Tuesday, it was announced that DIA's Yebin had joined YAMYAM Entertainment as both a singer & actress. That same day, it was announced that both Bang Yedam & Mashiho had left TREASURE. Their agency, YG Entertainment revealed that Bang Yedam would be departing the group — and by extension, the agency — due to personal growth reasons, while Mashiho has left the group due to health concerns. We wish them all the best of luck in their future endeavors.

#2- TV Chosun has announced the judging panel for 'Mr Trot 2' LOONA's Chuu, Kang Daniel & FT ISLAND's Lee Hongki will be joining the show as judges. We can't wait!
WEDNESDAY:
#1- Ryu Sujeong celebrated Lovelyz latest anniversary with a new single! On Wednesday, it was announced that she would be dropping a special single, '고백 (Dearest)' on the 12th of November in order to commemorate the special date. Have you had a chance to listen to it yet?

#2- KBS has announced that SF9's Rowoon has been selected to be the MC for their upcoming Music Bank in Chile concert scheduled to broadcast this December. We can't wait! Meanwhile, MNET has revealed the second line-up of performing artists for the upcoming 2022 MAMA Awards. Zico, Hyolyn, (G)I-DLE, LE SSERAFIM & more are set to perform. Are you looking forward to this year's MAMA's?

#3- BTS' Jin has received an exciting new opportunity this week! The idol has just been selected as the newest model for Jin Ramyeon. Commercials featuring the idol are set to air from the 11th of November. We congratulate him on gaining such an exciting new opportunity!
THURSDAY:
#1- We had a few more comeback announcements on Thursday! HYBE has shared that both TXT & NewJeans are preparing to release new music in the new year. NewJeans will come back with their new single album, 'OMG!' on the 2nd of January, while TXT is returning with their 5th EP that same month. Now moving on to upcoming debuts, and tripleS has just revealed the 9th member to be joining their group, Kaede. It's been reported that the 24-member group aims to combine the concepts of NFT & Kpop with releases by rotating through official group releases, sub-units, and solos chosen by their fans. tripleS plans to debut as a group sometime in 2023. Are you looking forward to this upcoming group?

#2- There were a few announcements related to groups reuniting this week! Lovelyz will be reuniting on the 17th of November for their 8th anniversary on Naver NOW's 'Music To You'. Meanwhile, KARA has shared some exciting news this week! They'll be returning to the stage for the first time in seven years for the 2022 MAMA Awards on the 29th of November. Not only that, but they'll also be releasing their 15th-anniversary album, 'MOVE AGAIN' that same day. Are you excited to see KARA again?

#3- Now moving on to contract negotiations and it's been revealed that AOA's Seolhyun has officially signed a contract with IEUM Hashtag. We look forward to seeing all of her upcoming activities under a new agency!
FRIDAY:
#1- We had a few more comeback announcements to finish off the week! RM will be dropping his first solo album, 'Indigo' on the 2nd of November. NMIXX will be releasing their first 'INTERMIXXION' single, 'Funky Glitter Christmas on the 23rd of November. Meanwhile, NCT DREAM will be making their official Japanese debut next year on the 8th of February. As for OST releases, MINSEO dropped a new OST, 'It's Okay' for the ENA drama, 'Love is for Suckers'. Are you looking forward to any of these upcoming releases?

#2- tvN has announced that they will be launching a new entertainment show centred around MAMAMOO's Hwasa. Through the 'Hwasa Show' the idol will invite musicians onto the program to discuss music. This will also be Hwasa's official debut as an MC. While still on the topic of Korean entertainment, the cast of the upcoming BL web-drama, 'Happy Ending Romance' has officially been announced! VIXX's Leo, along with Ha Jong-woo & DGNA's Karam have all officially joined the cast of this upcoming drama. Meanwhile, SNSD's Yuri will be appearing on an upcoming episode of Discovery Channel Korea's 'Off The Grid'. On the show, she will be sharing her solo travel adventures. Yuri will feature on the show during its December 1st edition.

#3- We have some upcoming concerts and performances to announce! AOMG will be holding its 'FOLLOW THE MOVEMENT WORLD TOUR 2023' concert series from January up until March next year. Meanwhile, BTOB — who celebrated their 10 anniversary this year — will be holding an anniversary concert series, 'Be Together', in honour of the occasion. Official ticketing for the show begins on the 16th of November, while the concert series will take place between the 30th of December to the 1st of January.

#4- We saw two groups announce their official disbandments this week. On Thursday, D-CRUNCH's agency, AI GRAND announced via their fan cafe that the group had officially disbanded. Stating that, after much discussion between the group members they would be disbanding as a group. Then on Friday, MNH shared that BVNDIT had officially disbanded after each of the group members had their contracts nullified by the agency earlier this year in October. We wish them all the best of luck in their future careers both within and outside of the entertainment industry.
SATURDAY:
#1- HYBE had some exciting news to share about BTS' Jungkook this week! It's been revealed that the idol will be participating in the opening ceremony for the upcoming 2022 FIFA World Cup in Qatar late this year. The idol has also lent his voice to the official soundtrack of the event. The sports competition has been riddled with allegations of human rights abuses from both human rights organizations and professional soccer (football) teams set to compete in the cup. Do you think this is a bad move from HYBE? Or do you think invited performers should be excluded from the discussion when talking about international human rights violations?

#2- The 'Be With You 2: The World Will Care' tribute concert in Manila has just announced its performance line-up! BoA, along with EXO's Chen & Xiumin, plus TVXQ will all be joining the list of performers. The concert — which is set to pay tribute to the elderly — will take place between the 8th & 9th of December.
SUNDAY:
#1- The previously announced 'Music Bank in Chile', which was set to be hosted by SF9's Rowoon, has sadly been canceled halfway through. This is due to safety concerns following the influx of heavy rainfall and hail which caused a number of artists — most notably (G)I-DLE's Shuhua — to fall over during their performances. Thankfully, no one was seriously injured during the festival.
BY POLARIS_TAE
#1- KIM JONGHYEON - LIGHTS
Following in the footsteps of former group member Baekho, Kim Jonghyeon (also known as JR) recently dropped his first official solo release. This comes directly after the disbandment of Nu'est and — by extension — his departure from PLEDIS Entertainment. Barring his solo releases included within Nu'est's discography, this is the idol's first release outside of the group and marks his official solo debut under his real name, Kim Jonghyeon. The idol showcases both his singing and rapping skills to us in 'Lights'. The song is an upbeat track packed full of synths and beat drops that only serve to further compliment the idol's voice as he sings and raps throughout the chorus. However, if there is one criticism I had to level at the song, it would be that it suffers from the same problem that songs such as EXO's Ko Ko Bop suffered from in the past; which is a weak bridge full of noise music that fails to successfully shift the overall tone of the track. Instead, the singer switches back to the established sound that was delivered to us during the first half of the single. Thus, making the bridge further stand out in stark contrast to the rest of the song. Overall, it's a nice song with a good foundation, but I found it to be slightly held back by its somewhat messy bridge.
#2- HIGHLIGHT - ALONE
HIGHLIGHT made their return this week with a great new sleeper hit! In this release, they sing about being 'Alone' in the middle of the night and the sadness that comes alongside it. This release seems to seek to bring back the nostalgic feeling of a time when Kpop did not traditionally conform to the music trends in the West, but instead sought to pave its own way within the global music industry. The song begins with a lone dramatic guitar riff that set the tone and message for the song going forward, that they are truly alone in this world. I found that the simplicity of the song, through both its composition and presentation helped to establish the concept of loneliness, while also showcasing the vocal abilities of HIGHLIGHT throughout the song. Overall, it's a solid release that continues to showcase HIGHLIGHT's underlying strengths as a group!
BY POLARIS_TAE
#1- BLACKPINK's 'Boombayah' has passed yet another YouTube milestone this week after it officially surpassed 1.5 billion views on the platform. Congrats!
BY POLARIS_TAE
Our November edition of the Monthly Check-up thread is still active this week!
This month, users are required to gain points by posting in a Kpop artists' thread, commenting on a thread in the Japanese Entertainment section, leaving a comment on someone's profile telling them what you appreciate about them, and posting in the thread about something or someone you're thankful towards. The thread will be open until the 30th of November (GMT), so make sure to get your submissions in before the deadline!
Hallyu+ is actively recruiting for staff. If you want to contribute to the forum's growth and join our amazing team, don't hesitate and apply now!
We are searching for new members for the following teams
Awards Team
This brings us to the end of this week's updates. We'll be back again soon with even more great news covering everything Asian Entertainment!
GFX BY @yerm
FEATURED ARTISTS Mashiho (Treasure), Yebin (DIA), Kim Jonghyeon (JR), Ryu Sujeong & Yoon Dojoon (Highlight)
​
Surviving
Moderator
Donor
Early Supporters
Joined

Jun 19, 2019
Posts

339
Reaction score

468
Points

15,220
Location
Plus Coins
Pronouns

She/Her
Really enjoyed reading this! I'm glad the recap is back
🄱🄾🄾🄼💥
Events Elite Squad
Best Updaters
Top Poster Of Month
Joined

Jun 15, 2019
Posts

245,543
Reaction score

210,863
Points

167,320
Location
Plus Coins
Pronouns

He/Him
it's great to see icymi again after awhile, thank you for your hard work!
엄지는 내 장미
VIP+
Early Supporters
Best Updaters
Joined

Jun 15, 2019
Posts

31,933
Reaction score

21,296
Points

87,620
Location
Plus Coins
Nice. I am happy to see ICYMI return to H+. Always catch news I miss.
Last edited:
Iroh
VIP+
Early Supporters
Best Updaters
Joined

Jun 16, 2019
Posts

6,381
Reaction score

16,811
Points

66,670
Plus Coins
The revival of ICYMI! Good job Polaris!
I hate singing...Broken Melodies.
Events Elite Squad
VIP+
Early Supporters
Fourth Place HoE
Joined

Jun 16, 2019
Posts

36,357
Reaction score

18,482
Points

82,620
Location
Plus Coins
Pronouns

She/Her
It's back! thanks for the recap!
Yes, RV os coming and i can't wait!!!
What happened in Chile with the MB was so sad, i hope those artists can return to Chile in the future.
This site uses cookies to help personalise content, tailor your experience and to keep you logged in if you register.
By continuing to use this site, you are consenting to our use of cookies.