Social Media Lead VIP+ Donor+
Joined

Jun 17, 2019
Posts

5,197
Reaction score

12,847
Points

67,920
Location
Plus Coins
NOVEMBER 15 - NOVEMBER 21
Hello Hallyuplussers and welcome to this week's edition of In Case You Missed It! Where we aim to update you in everything you missed this week in Asian Entertainment! This week, we saw the long-awaited return of T-ara, who have returned for the first time as a group since parting ways with MBK in 2017. Then, later in the week, the Japanese Entertainment Industry suprised us when Komatsu Nana & Suda Masaki announced that they had officially gotten married. Now let's jump into the article and learn about all of this week's updates!
BY POLARIS_TAE
MONDAY:
#1- To start off the week, we begin with a slew of upcoming comeback & debut announcements!
SM Entertainment
has announced that they're preparing to launch a new NCT unit soon. Are you looking forward to seeing more of NCT? Now moving on from debuts and onto comebacks, DinDin,
Bang Yongguk
& URBAN ZAKAPA will all be releasing new music this November!
DinDin
will release his newest mini-album, Noise House on the 19th of November, Bang Yongguk plans to drop his newest single, RACE on the 23rd of November, while
URBAN ZAKAPA
will be releasing their new mini-album, This Star a few days later on the 25th of November. Meanwhile,
Wonho
will be returning on the 1st of December with his special winter single, 'White Miracle'. Which release are you most looking forward to seeing?

#2- Now moving on, and we've got a number of concert announcements to share!
NCT 127
will be holding their next offline concert, NEO CITY: THE LINK between the 17th to the 19th of December. Meanwhile, ATEEZ & Twice have announced new upcoming world tours scheduled for 2022!
Twice 4th World Tour: III
will begin in seoul this Christmas and will run through until 2022; while
ATEEZ
will begin their tour on the 7th of January, 2022. CL will be performing her first show of
+ALPHA+
in London on the 30th of November. LG U+ Idol Live has announced the lineup to their upcoming Untact Concert
MIC ON 5
on the 16th of November! TXT, ONF, Got7's Youngjae & BTOB were announced to be performing during the event. Then, as we move on to end of year performances, M-net has
announced
that WANNAONE will be reforming for one night in order to perform at the ceremony for this year's M-net Asian Music Awards. In addition to this, they have also announced that the Street Woman Fighter crews will also be performing at the upcoming awards ceremony.

#3- DearU Bubble has announced that
TRI.BE
will be the next artist to be joining their platform. The group will officially be joining the platform on the 17th of November so make sure to sign up for the platform before then if you want to see all of their updates!

#4- This week, we saw the return of BTOB's Im Hyunsik & Yook Sungjae, as well as PENTAGON's Jinho from
mandatory military service
this week! Then later in the week, it was announced that BLOCK B's
U-Kwon
had also wrapped up his mandatory military service. We can't wait to see them back and promoting again!
TUESDAY:
#1- On Tuesday, we recieved a number of Entertainment updates related to upcoming televison appearances!
NCT127
have confirmed that they'll be appearing on the November 18 edition of NBC's Kelly Clarkson Show, while Exo's Kai & Lee Seunggi will be
guesting
on an upcoming episode of JTBC's Knowing Bros. The episode is set to film on the 18th of November. are you planning on catching any of these episodes?

#2- This week we saw even more new sponsorships and collaborations announced!
NO:ZE
has officially been selected as the newest model for Ottogi's Yeul Ramyun Super Spicy, while PEACEMINUSONE x Nike has launched their second collaboration with BIGBANG's
G-Dragon
titled, 'Kwondo1'. We congratulate them both on recieving these exciting opportunities!

#3- It's been revealed that Exo's
Chen
will be becoming a father of two very soon! SM Entertainment has officially come out to confirm that the Exo member and his wife are currently expecting their second child together. We congratulate the family on the suprise addition to their family!
WEDNESDAY:
#1- On Wednesday, we recieved some news related to contract negotiations. former Lovelyz member,
Baby Soul
has announced that she'll be officially promoting under her real name, Lee Sujeong. While her former Loyelyz group members, Yoo Jiae & Lee Mijoo have both signed with new agencies this week!
Lee Mijoo
has officially signed a contract with Antenna Music; while
Yoo Jiae
has signed with the YG sub-label, YG KPlus. Lastly,
Sorn
has announced that she has officially parted ways with CLC. We also saw
Samuel
officially depart from his agency, Brave Entertainment, after it was revealed that he had officially won the lawsuit to nullify his contract. We wish them all the best in their future endeavours.
THURSDAY:
#1- Now we move onto the final comeback and debut announcements of the week! Firstly, it's been announced that former Girls Planet 999 contestant,
Kim Suyeon
will be joining the new Mystic Story girl group, Billie only 10 days after the group's initial debut. Meanwhile, GLG's first girl group,
H1-KEY
will officially make their debut during January 2022. Then as we move onto comebacks
Chungha
has announced that she'll
be coming back with a special single on the 29th of November,
Baek Ji-young
will be releasing her new single, 'Even You Say You Love Me' on the 24th of November; while
T1419
will be coming back with a new single on the 2nd of December. Now moving onto Japanese releases and
TOKYO GIRLS STYLE
will return with a new single in January, while
Hitsujibungaku
will be dropping their first official English single, '1999' on the 24th of November. Which release are you looking forward to?

#2- We have some happy news to share this week!
Komatsu Nana & Suda Masaki
have officially announced that they have finally gotten married! The pair officially announced their marriage on Thursday. They two have starred opposite each other on three separate occasions and have been reportedly dating sincce March 2020. We congratulate the happy couple!
FRIDAY:
#1- We have a few more Entertainment updates to announce today!
ENHYPEN
have been confirmed to be appearing on an upcoming episode of NBC's The Kelly Clarkson Show, while
Kwon Eunbi
will be holding her first online fan-meeting, WELCOME TO EUNBI LAND: OPEN THE DOOR on the 18th of December. Meanwhile,
BTS & Coldplay
will be joining each other on stage during the 2021 American Music Awards to perform their collaboration single, 'My Universe' on stage for the first time. Then,
BiSH
have scored their first invitation to the 72nd Kohaku Uta Gassen festival on New Years Eve. Are you looking forward to any of these upcoming appearances?
SATURDAY:
#1- The November
Boy Group Member Brand Reputations
was released this week! BTS' Jimin has once again ranked in 1st place for another month, while BTS' V & SF9's Rowoon rounded out the top three! The following day, the November edition of the
Girl Group Member Brand Reputation Rankings
was also released! aespa's Winter took the top spot this week, her groupmate Karina placed directly behind her, while BLACKPINK's Jennie took third place. Did any of your biases manage to rank for this month's update?

#2- Baek Jongwon will be having new guests on an upcoming episode of their SBS variety, Baek Jongwon's Alley Restraunt soon! It's been announced that IVE's, Yujin, Wonyoung & Liz will be
appearing
on an upcoming episode of the series. Filming for the episode took place on Friday, while the episode is scheduled to air during early December. Will you be catching up on this upcoming episode?
SUNDAY:
#1- On Sunday it was reported that the controversial former Kpop Trainee,
Han Seohee
was officially sentenced to one year and six months detention after being labelled a flight risk by authorities. Following her sentencing, it's been shared that she could be heard yelling and swearing at the judge directly after her sentencing. What are your thoughts on this issues? Do ypu think jail time will help straighten her out?
BY POLARIS_TAE
#1- T-ARA - TIKI TAKA
T-ara made their much greatly anticipated return this week with 'Tiki Taka', which is the group's first release since leaving MBK in 2017 with 'What's My Name?'. This time, the group is back as a four-piece unit with 'Tiki Taka'. Interestingly, this release is entirely self funded, as T-ara themselves have yet to sign to a management company as a group following their earlier departure from MBK in 2017. The song talks about the feeling of regret that one feels during the deterioration of a relationship, and the sorrowful feelings that occur once the said relationship finally comes to a conclusion. The composition itself is everything you'd expect from a T-ara release! The group continues to deliver on all ends! Giving us an addictive hook with meaningful lyrics, along with a stunning instrumental to pull it all together. Overall, it's a fantastic release that further shows us just what we were missing during the few years that T-ara was absent from the Korean music industry and we can't wait to see what else they bring us in the future as well!
BY POLARIS_TAE
#1- We had a slew of artists achieve new YouTube milestones this week! Both
DAY6
's music video for 'You Make Me' & Ailee's '
Don't Teach Me
' surpassed the 10 million mark this week, while ITZY's music video for '
Loco
' outdid them both by scoring the group another 100 million achievement! The biggest viewer record for this week was by far
BLACKPINK
. The groups' music video for their 2016 hit-single, 'As If It's Your Last' officially surpassed 1.1 billion Youtube views this week! We congratulate each of these artists on their new Youtube achievements!


#2-Now moving on, and we also have a few sales achievements to announce this week!
ONEUS
' 'Blood Moon' has become the groups' first album to supass over 100K sales during its initial week of release! Within the first seven days, 'Blood Moon' has officially sold over 172 500 copies making it their best selling album to date! Meanwhile,
SEVENTEEN
has officially joined the list of 10 million album sellers after it was revealed that the group had officially surpassed 10 million culcumative album sales this week. Congrats!
BY POLARIS_TAE
The Events Team gave us a few updates this week!

On Tuesday, Stannie hosted our
November Giveaway
. Where users can go into the running to win +Cards & Orbs. You can enter the giveaway up until the 30th of November, so if you want to visit the thread if you want to go into the running for these great prizes!

Stannie is hosting another round of '
That's My Jam
', where users are required to submit songs from a theme of your choice. The songs will then be judged by all participants & the top ranked song will be announced as the winner. The game is still going on, so make sure to visit the event page if you want to participate!
+
Hallyu+ is actively recruiting for staff. If you want to contribute to the forum's growth and join our amazing team, don't hesitate and apply now!
We are searching for new members for the following teams
GFX,
Translations
and SM Team -
Press Division
.
This brings us to the end of In Case You Missed It for another week, we'll see you again soon for more great updates!
GFX BY @yerm
FEATURED ARTISTS NO:ZE, G-Dragon, Jiyeon, Chen, Komatsu Nana
​
Last edited:
Events Elite Squad Best UpdatersTop Poster Of Month
Joined

Jun 15, 2019
Posts

214,493
Reaction score

200,046
Points

159,820
Location
Plus Coins
Pronouns

He/Him
thank you so much for your hard work!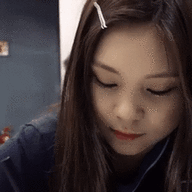 VIP+ Early Supporters Best Updaters
Joined

Jun 15, 2019
Posts

16,863
Reaction score

15,894
Points

67,620
Location
Plus Coins
Thanks for the recap info. Always like to see it.​
Not active here any longer.
Donor
Joined

Dec 28, 2020
Posts

3,817
Reaction score

5,111
Points

23,320
Location
Plus Coins
Pronouns

He/Him
Thank you so much!
this a blessing! <3

I love hearing where the celeb world is at.