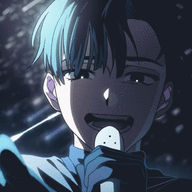 🚀🚩
Magis Devotee
Social Media Lead
Donor+
Joined

Jun 17, 2019
Posts

5,412
Reaction score

13,058
Points

71,920
Location
Plus Coins
Bloody Coin
OCTOBER 18 - OCTOBER 24
Hello again Hallyuplussers and welcome to another edition of In Case You Missed It! Apologies for the delay, I've been in Sydney for the past two weeks & am only catching up on work again now (the perks of having unstable internet I guess). This week, M-net's Girls Planet 999 finally came to an end, with the resulting group set to make their official debut very soon. In addition to that, as the year begins to wind down, number of groups have also signaled their intention to return with new music! Now with that said, let's find out all that and more in this week's update!
BY POLARIS_TAE
MONDAY:
#1- We begin this week's news with numerous comeback announcements! On the 20th of October, Super Junior's
Eunhyuk
will be releasing his newest digital single, 'Be'. Then, in November,
TO1
, ONEUS & Monsta X will all be returning with new music! TO1 will release their second mini-album on the 4th of November, while
ONEUS
will return on the 9th of November. Meanwhile, Monsta X will be coming back with a new Korean comeback in late November, while
they'll also be
coming back with their second English language mini-album, '
The Dreaming
' on the 10th of December. Finally,
BTS
will be working with Marvel's Eternals! It's been announced that their 2020 b-side, 'Friends' will be featured in the soundtrack of the film. Which upcoming release are you looking forward to the most?

#2-
BigHit Music
has offically opened their 2021 global auditions for their upcoming boy group. The auditions officially began on th 18th of October, and will run up until the 20th of December. The company is looking for any male born in 2002 and later to audition via the company's official website. Are you looking forward to BigHit's upcoming group?

#3- Now as we move onto entrtainment updates we've discovered that
Ahn Yujin
will be returning to her role as the SBS Inkigayo MC following her extended hiatus from the music show after her hiatus due to her covid-19 diagnosis. Meanwhile,
YG Entetainment
has revealed that iKon's June will be starring in the upcoming film, 'Even If I Die Once Again'. Are you looking forward to any of these upcoming activities?
TUESDAY:
#1- On Tuesday, it was reported that CJ ENM is in talks with
SM Entertainment
in regards to aquiring the Entertainment agency. The two are reportedly discussing the possibility in a positive way. What are your thoughts on this possible merger?

#2- Now moving on, and
WJSN
has announced that they will be holding an offline & online fan party, 'Welcome To WJSN's House' on the 7th of Noveber. We can't wait!
WEDNESDAY:
#1- woo!ah!'s
Nana
has officially joined the cast of the upcoming web-drama, 'Best Mistake 3'. Will you be adding this to your to watch list?
THURSDAY:
#1- Now moving on and we have even more upcoming releases to share! The winner of JTBC's 'Phantom Singer',
Son Taejin
has revealed that he will be collaborating with Red Velvet's Wendy this month! The two will be releasing a duet on the 29th of October. Meanwhile, in November we'll see the return of both B.I & T-ara!
B.I
will be releasing his half-album, 'COSMOS' on the 11th of November, while
T-ara
are officially gearing up for their first comeback since leaving MBK Entertainment in 2017. We can't wait!

#2- As we move onto sponsorships and brand deals, we're happy to announce that BLACKPINK's
Lisa
has gained another exciting opportunity! The BLACKPINK member has collaborated with MAC Cosmetics to release a new exclusive self-designed collection with the makeup brand, meanhile,
ASTRO
has officially been chosen as the new brand ambassadors for Atome. Later, it was announced that SEVENTEEN's
Jeonghan
would be taking over as BANILA Co.'s newest brand ambassador. We think he'll be a great fit!

#3- The Melon Music Awards has announced that they will be holding their upcoming 2021 awards ceremony on the 4th of December. Are you looking forward to this years awards season?
FRIDAY:
#1- On Friday, M-net officially announced the final lineup of their
Girls Planet 999
debuting group, which was revealed to be named
Kep1er
. The group will consist of nine members: Kim Chaehyun, Huening Bahiyyih -- younger sister of TXT's Huening Kai -- Choi Yujin, Kim Dayeon, Seo Youngeun, Kang Yeseo, Ezaki Hikaru, Sakamoto Mashiro & Shen Xiaoting. Were you expecting this to be the final line-up, and what are your thoughts on the final group name?

#2- Now moving on and we have some new entertainment announcements! KBS 'Cool FM' has announced some new DJ's for their scheduled programs.
Shin Ye-eun
has been selected as the newest DJ for their 'Volume Up' radio program, while BtoB's
Minhyuk
has been chosen as the new DJ for the KBS 'Cool FM' 'Kiss The Radio'. Then later,
EPEX
has announced a new reality show! The group will be starring in their 'The EPEX Season 1' from the 8th of October. The
Asia Artist Awards
has annonced another addition to their upcoming 2021 awards ceremony. The Boyz & Stray Kids have been added to the list of atendees. The ceremony is set to take place on the 2nd of December.
SATURDAY:
#1- Korean soloist,
Ben
has announced that they will be holding a solo concert on the 4th of November, aptly titled 'NoBENber'. We can't wait!

#2- Meanwhile,
BTS
has officially left Columbia Music after it was announced that the group had officially signed a partnership for Universal Music Group. What are your thoughts on this partnership? Do you think they'll be able to promote the group more effectively?

#3- Now moving on and we've recieved an update on the
singer brand reputation rankings
this week! Im Youngwoong officially took the top spot for October, while BTS & IU followed closely behind. Did any of your biases manage to rank for October?
SUNDAY:
#1- Now onto our final set of news for the week and
ONEUS
has announced that they'll be the latest group to be joining the HYBE SNS fandom platform, weverse! The group will officially open their page on the 25th of October. So make sure to sign up for weverse if you want to see all of their latest updates!

#2- Lastly, BTS' V has regretably suffered from calf muscle pain during rehearsals for the group's upcoming concert. As a result the idol will be
restricting his movement
throughout the concert by not participating in the choreography and will perform seated in a chair. We hope he feels better soon!
BY POLARIS_TAE
#1- SEVENTEEN - ROCK WITH YOU
Seventeen is back with their latest release, 'Rock With You' from their 9th mini-album, 'Attacca'. 'Rock With You' is everything that you can come to expect from a Seventeen title, it brings us yet another amazing hook, with just as addictive instrumentals while also giving us meaningful lyrics through the thought-provoking songwriting as well. While not being their most deep song lyrically, the song stands out due to it's fantastic and reptitive hook that'll likely be stuck in the back of your head for weeks! 'Rock With You' also sees the participation of Chinese members Jun & THE8, who have both been busy in China with his solo activities. Sadly the two will not be promoting with the group in music schedules due to their prior commitements, but we thankfully get to see them in the music video! All in all, 'Rock With You' is a fantastic song that reminds us just why Seventeen broke into the spotlight in the first place and we can't wait to see just what they bring us in the future as well!
BY NARA
#1- Congrats to aespa as they became a half-million seller with their first mini album 'Savage'! In addition their title track (same name as the album) has surpassed ]100 million views on YouTube!

#2-BLACKPINK's dance practice video for 'Lovesick Girls' has surpassed 200 million Youtube views! Their member Lisa continued to make records as her solo debut track 'Money' has surpassed 100 million streams on Spotify!

#3-ENHYPEN has sold total 818,716 copies for the first week sales of their full album 'DIMENSION: DILEMMA'! Congrats to the group for their amazing sales!

#4-'Thunderous' became Stray Kids fastest music video to hit 100 million views on Youtube! Congrats on becoming the first and only 4th generation boy group to have five MVs that reached this huge milestone!

#5- 'strawberry moon' became IU's third song in 2021 to achieve Perfect All-Kill! It is her third song to make PAK this year- congrats!

#6- HOT ISSUE's new music video for 'Icons' has surpassed 10 million Youtube views! Congrats to the group!
BY POLARIS_TAE
Our Events Team stayed busy with their ongoing 'The Mystery of H+ Academy Event' this week! A total of three games and events were held this week!

The 'Spooktober Writing Contest' began on Friday! A Halloween themed writing contest hosted by Chiharu. Users are able to submit their very own Halloween themed writing submission up until the 30th of October. So make sure to get your entry in before the deadline!

On Thursday Baymax held the 'Knock a door, dash' where players were required to face off against RNG in a game of 'red-light-green-light' to survive until the final round. Ultimately, sm maid came out on top. Congrats!

Then on Saturday, Bchip held another edition of 'MonsDRAWsity'! Where players had to draw bizzare photographs based on the descriptions from their teammates! Chomiczewska too the winning prize for this game. Congrats!
The Translations Team gave us one update this week! Lukette helped us to understand the meaning behind Iginari Tohoku San's '300days'. Make sure to check out their translations when you have the time!
+
Hallyu+ is actively recruiting for staff. If you want to contribute to the forum's growth and join our amazing team, don't hesitate and apply now!
We are searching for new members for the following teams
GFX,
Translations
and SM Team -
Press Division
.
This brings us to the end of this week's update! We hope to see you soon with even more updates about everything Asian Entertainment!
GFX BY @yerm
FEATURED ARTISTS Jeonghan, Nana (woo!ah!), Nam Woohyun, IU, Lee Jinhyuk
​
Last edited:
엄지는 내 장미
Par Devotee
VIP+
Early Supporters
Best Updaters
Joined

Jun 15, 2019
Posts

38,057
Reaction score

23,207
Points

87,620
Location
Plus Coins
Bloody Coin
Thanks for the recap on the week that was. Internet gremlins are no fun
.​
🄱🄾🄾🄼💥
Minus Devotee
Events Elite Squad
Best Updaters
Joined

Jun 15, 2019
Posts

252,114
Reaction score

213,636
Points

192,320
Location
Plus Coins
Bloody Coin
Pronouns

He/Him
thank you for the updates despite of the busy life & bad internet you got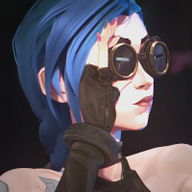 DIRE CROWLEY ♡
Magis Devotee
Community Manager
Moderator
VIP+
Joined

Jun 24, 2019
Posts

5,822
Reaction score

8,395
Points

44,420
Location
Plus Coins
Bloody Coin
thanks for your work! sorry to hear about your internet problems, though - one of the most annoying problems to deal with lol