Social Media Lead VIP+ Donor+
Joined

Jun 17, 2019
Posts

5,197
Reaction score

12,847
Points

67,920
Location
Plus Coins
OCTOBER 4 - OCTOBER 10
Hello Hallyuplussers and welcome to this week's (much delayed) edition of In Case You Missed It! Apologies for the delay, I spent the weekend trying (and failing) to get my computer fixed. This week, we saw even more artists announce their intentions to return with new music soon. We also recieved the exciting news that three GFRIEND members, Umji, Eunha & SinB, would be re-debuting in a three-member group together following GFRIEND's recent disbandment. Meanwhile, HYBE's upcoming girl group will reportedly not be including ex-IZ*ONE member, Kim Minju as a part of the group; following her decision to pursue a career as an actress instead. Now let's see that and more in this week's updates!
BY POLARIS_TAE
MONDAY:
#1- we begin this week with a slew of new comeback announcements! We'll see the return of
Ailee
,
CN BLUE
&
DAVICHI
this October! Then,
ONEUS
will be making their return with new new music the following month in November, while
Chancellor
, MAMESHiBA NO TAiGUN, BiS & ZOC Will be returning at a later date. BiS & ZOC will officially be releasing a joint single, '
Katsurei Girl / BEGGiNG
' this November.
MAMESHiBA NO TAiGUN
will be returning with a new single, 'KiNO WA MODORANAi" / "KOi NO FURUSUiNGU' along with new uniforms. These new uniforms are stated to be inspired by Bjork. What are your thoughts on their new outfits? Lastly, former IZ*ONE member,
Choi Yena
has announced that she'll be delaying her solo debut until the first half of 2022. Her company has cited a busy schdeule as the reson for the delays. Yuehua Entertainment has also announced that EVERGLOW will be making another comeback in the second half of 2021, while they also intend to finally let Hyungseop & Euiwoong see the light of day when TEMPEST make their debut later this year. We can't wait!

#2- Now moving on and
WEi
has revealed their official colours and fandom logo this week! The group has announced three official colours: Pantone 297C, Pantone 281C & Pantone 7679C. Do you think these colours match the group? Also, what are your thoughts on their new fandom logo?

#3- We also recieved news that South Korean actor,
Yoo Teo
had tested positive for Covid-19 following a trip to the United States. We hope he recovers soon. While on the topic of coronavirus, it was later discovered that actor Choi Jinhyuk had officially been caught by authorities for violating the 'level 4 social distancing regulations'. He later apologised for his actions. We hope that everyone, regardless of their level of fame, can abide by covid-19 guidelines to the best of their abilities.
TUESDAY:
#1- We saw an influx of concert announcements beginning on Tuesday!
TWICE
will begin thir new tour with a three-day concert at KSPO Dome between December 24 - December 26 in Seoul. Also holding a concert in December will be
VERIVERY
. Who will be having their very first US Tour, '2021 VERIVERY 1st TOUR IN THE US' from the 5th of December until the 20th of December. Then,
Sunmi
will be holding an online concert , 'GOOD GIRL GONE MAD' later this month on the 30th of October. While,
ONEUS
will return to performances when they bring us their 'ONEUS THEATRE' concert, 'BLOOD MOON' the following month in November. WINNER's Kang Seungyoon & Song Mino will also be performing for us at their very own scheduled concerts this November, as
YG PALM STAGE
has announced that the two group members will be holding solo offline and online concerts in November! WINNER's Mino will be holding his solo performance at Seoul Olympic Park's Olympic Hall on the 19th of November, while Kang Seungyoon will be performing at the same location two days later on the 21st of November. We can't wait! While still on the topic of performances, MBC has officially announced the first line-up for their '
World Is One 2021
' charity concert! WEi, LOONA, STAYC, ITZY, STRAY KIDS & more have been added to the line-up. Ayaka Sasaki of Momoiro Clover Z's annual music festival, '
AYAKARNIVAL 2021
' has announced its official line-up! Up Up Girls, HKT48, EMPiRE, Ayaka Sasaki & more have been added to the performance list. Which concert are you looking forward to the most?

#2- We also recieved some news related to charity donations this week!
Kim Sejeong
helped out the Community Chest of Korea by donating KRW 20 million. Meanwhile,
BTS
' official UNICEF donations have now officially surpassed KRW 4 billion total! We thank them both for their generousity.
WEDNESDAY:
#1- We recieved even more news related to comebacks this Wednesday! Numerous artists will be returning this October!
Jessi
will drop her upcoming collaboration single with the Street Woman Fighter contestants on the 12 of October, while
Rothy
, DREAMNOTE, CL & INFINITE's Nam Woohyun will also be coming back! Rothy will return with a new single on the 14th of October,
DREAMNOTE
will release their 4th single album, 'Dreams Alive' on the 26th,
Nam Woohyun
will return on the 19th of October with his new release, 'With', while
CL
will return with her full-length album, 'ALPHA' on the 20th of October. We also recieved comeback announcements for Laboum, WJSN Chocome & BiSH's AYUNi D.
Laboum
will be making their return for the first time as four members this November,
WJSN Chocome
will be making their comeback by the end of the year, while
AYUNi D
will be making her debut as 'Aomushi' with '103号'. We can't wait!

#2- Now, we've also recieved news related to contract negotiations this week! GFRIEND's
Eunha, SinB & Umji
had some exciting news to share with us this week! The three have signed a contract with BPM Entertainment and plan to promote as a three-member group. Meanwhile,
Huh Gak
has officially left Play M Entertainment after 11 years with the company. Then, it was announced that
Tomoko Kanazawa
will be graduating from Juice=Juice on the 24th of November. We wish them all the best of luck.

#3- Moving onto sponsorships and brand deals.
Im Yoona
will be joining Miu Miu as their newest brand ambassador. Meanwhile, 2PM's
Junho
has been officially selected as the advertising model for Paperbag's 'Minus Shake'. Then, Eunha, SinB & Umji will be making their first public appearance as runwaway models at the
2022 S/S seoul Fashion Week
. Congrats!

#4- EXID's
Solji
will be joining the staff of Young-in Arts & Science University. The EXID member will be teaching in the Practical Music & Arts Department from the 1st of September.

#5- The Boyz will be heading their very own healing travel reality progam, '
THE BOYZ TIME-OUT
' from the 14th of October. While on the topic of THE BOYZ, New & Q have been selected as radio DJ's for KBS Cool FM's '
STATION Z
'. Meanwhile,
SEVENTEEN
will be guesting on the JTBC program, 'Knowing Bros'. Will you be tuning into any of these shows?
THURSDAY:
#1- '
World of My 17
' Season 2 has announced it's lead cast! Choi Yena, Yu Seonho, Weeekly's Jihan & Lee Wonjung will be joining the cast. Meanwhile,
Kwon Yuri
will be joining the MBC girl group audition program, 'My Teenage Girl', as a homeroom teacher.

#2- Some new social media accounts have been opened this week!
iKON
is the newest artist to be joining the SNS platform BLIP, while
STAYC
will be joining DearU Bubble on the 13th of October. Will you be following any of their new social media accounts?
#3- It's been reported that
Kim Minju
has turned down HYBE's offer to join their upcoming girl group and will instead be pursuing acting under UrbanWorks Entertainment. We wish her the best of luck!
FRIDAY:
#1- Our final slew of news related to upcoming releases came on Friday!
2AM
will reportedly be releasing a double title track to celebrate their first comeback in over half a decade. Their title track is set to be produced by long-time collaborative producers 'Hitman' Bang Shiyuk & J.Y Park of BigHit & JYP Entertainment respectively. Meanwhile, NCT127 &
IU
are both preparing to release new music this October.
NCT127
will release their repackaged album, 'Favorite' on the 25th of October, while IU will release her newest digital single, 'Strawberry Moon' on the 19th of October. Now moving onto Japanese releases and HKT48 has announced that they will be dropping their second full album this December! While on the topic of
HKT48
, Yuki Kashiwagi, who is one of the members of their main sister group, AKB48 has announced that she will be
creating and producing a new group
under WACK. It is understtod that the group will be created via a public popularity election with members to be chosen from each of the current WACK group. The final group is set to release seven singles under the company and will hold a joint-concert, 'Kashiwagi Yuki Nari no WACK EXHiBiTiON AND SELECT 7' where the results of the election will be announced, We can't wait!

#2- It's been announced that SEVENTEEN's Seunkwan & Mingyu will be appearing on the tvN variety, 'Amazing Saturday'. Will you be checking them out on the variety?

#3- Following ZN's recent departure from Laboum, it's been announced that she'll be
promoting under her real name
, Jihye for all activities moving forward. We look forward to all of her upcoming activities!

#4- Great news for Wonder Girls
Lim
this week! It's been revealed that she and her husband are expecting their first baby together. We congratulate them on their future addition to their family!
SATURDAY:
#1-
ONEWE
will be launching a new set of merch very soon! The group will be launching the 'ONEWE Hongdae Let's Play Special Kit' mini block set. This is a special collaboration between 'Rock in Korea' & 'Basraq' for th e'Content Planning & Development in Connection with Hallyu' project. Will you be getting a copy of this set?
SUNDAY:
#1- The
boy group brand reputation rankings
was released this week! BTS took the top spot for another week in a row, while NCT & SEVENTEEN helped to round out the top 3! Then later, the
girl group reputation rankings
was also released! BLACKPINK took the top spot this week, while aespa & Girls Generation placed 2nd & 3rd respectively.

#2- It's been announced that JO1's Kinjo Sukai will be
temporarily halting his activities
with the group due to an adjustment disorder. We wish him well & hope to see him soon.
BY POLARIS_TAE
#1- AESPA - SAVAGE
Aespa returned with 'Savage' this week. Which is their first comeback in four months. 'Savage' is everything one would expect from the SM established concept of virtual idols. However, when compared to their previous releases, 'Black Mamba' & 'Next Level', this is a slight decline in the quality one would expect from aespa. The song itself tackles the issues of online harrassment and striking back at your tormenters presented with a 'savage' and cut-throat attitude. However, the composition and overall direction of this single, while conceptually accurate, just feels slightly too over the top and noisy. Nevertheless, I felt like this release was somewhat of a mixed bag. The group stayed true to their initial concept of 'virtual idols' -- seen through the technological emphasis in both the instrumentals and the music video direction -- while also providing a song that put forward a meaningful message. Regardless, we're looking forward to seeing just what aespa bring to the table in their future releases and can't wait to see their performances of the single throughout their promotional period!
BY NARA
#1- aespa's newest title track 'Savage' has reached 50 million views in just two days after its release! Prior to their comeback, their mini album (the same name as the title track) surpassed 400K in pre-orders- congrats to the group and we look forward to seeing their growing achievements!

#2-ITZY's their latest album 'CRAZY IN LOVE' debuted at #11 on this week's Billboard 200! Including 'CRAZY IN LOVE', ITZY has surpassed 1.2 million copies sold on Gaon with all of their albums, and they're now a million seller group- huge congrats!

#3-Gaon's monthly charts were released this week and here are the huge milestones: TWICE have surpassed 6.5 million copies sold on Gaon and 10 million copies sold overall, and NCT 127's 'STICKER' has officially become the best-selling album in SM Entertainment history with over 2.27 million copies sold!

#4-Here are this week's amazing Spotify achievements: BLACKPINK debut song 'Boombayaah' has surpassed 300 million streams, IZ*ONE's debut song 'La Vie en Rose' has surpassed 100 million streams, EVERGLOW's 'Hush' has now surpassed 100 million total streams, and ROSÉ's solo song 'Gone' has surpassed 100 million streams! Huge congrats to all artists!

#5- ENHYPEN have recorded 910,000 pre orders for their upcoming album 'DIMENSION : DILEMMA'! It's twice the number of pre orders from their previous album; we look forward to seeing their ever growing numbers in sales. Anticipate their comeback this coming week!

#6-'Eternal Sunshine' became the fastest music video from ATEEZ to reach 10 million Youtube views (in just 24 hours)! ATEEZ now is the first and only 4th generation boy group that has 4 MV's surpass 10M+ views in the first 24 hours of release- congrats!

#7- BLACKPINK Lisa's exclusive performance video for 'Money' has surpassed 100 million views on Youtube! Congrats to Lisa and the BLINKs worldwide!
BY POLARIS_TAE


The Content+ Team gave us one update this week!

ARandomFan hosted another user interview! Baymax was the lucky staff member to be interviewed this week! Be sure to check out their interview
here
!
The Translations Team updated us with one article translation. Lurkette gave us a translation of a profile piece on music producer & representative director of WACK
Watanabe Junnosuke
in 2014 (part 1).
+
Hallyu+ is actively recruiting for staff. If you want to contribute to the forum's growth and join our amazing team, don't hesitate and apply now!
We are searching for new members for the following teams
GFX,
Translations
and SM Team -
Press Division
.
This brings us to the end of another update. Apologies for the delay, we'll see you again on Sunday for another edition of In Case You Missed It!
GFX BY @yerm
FEATURED ARTISTS Youngjae, Giselle, Jaehyun (N. Flying), Yoona, Woodz
​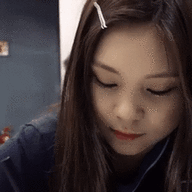 VIP+ Early Supporters Best Updaters
Joined

Jun 15, 2019
Posts

16,861
Reaction score

15,894
Points

67,620
Location
Plus Coins
You did your best
@Polaris_Tae
and we appreciate it. No one can win against messed up technology.
This was my happiest news week in a long time. Many thanks.​
Content+ Donor Early Supporters
Joined

Jun 20, 2019
Posts

3,274
Reaction score

9,456
Points

38,820
Location
Plus Coins
Pronouns

idk
Glad you were able to fix your computer~
And thanks for updating us!
Joined

Jun 19, 2019
Posts

7,347
Reaction score

3,954
Points

28,820
Location
Plus Coins
Events Elite Squad Best UpdatersTop Poster Of Month
Joined

Jun 15, 2019
Posts

214,484
Reaction score

200,045
Points

159,820
Location
Plus Coins
Pronouns

He/Him
thank you for the updates despite all the hardship you've been through! you're our hero~
maybe it's time for you to find a new computer lol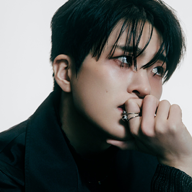 Events Elite Squad First Place HoE
Joined

Jun 16, 2019
Posts

6,828
Reaction score

14,959
Points

102,670
Plus Coins
It's time to threaten the computer that it won't get its sweet, sweet electricity next time it pulls a stunt like this
Thanks for the updates
And Youngjae fits the blue really nicely
What matters is 'you' and not the state of you.
Events Elite Squad VIP+ Early Supporters Fourth Place HoE
Joined

Jun 16, 2019
Posts

26,034
Reaction score

14,958
Points

71,120
Location
Plus Coins
Pronouns

She/Her
Thank you for the updates!!!
I love Savage (the song and the album) so i'm glad aespa is slaying everywhere!!!!
NCT 127 is slaying too, i can't wait for the repackage!!
This site uses cookies to help personalise content, tailor your experience and to keep you logged in if you register.
By continuing to use this site, you are consenting to our use of cookies.