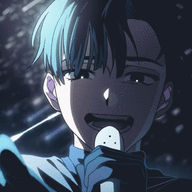 🚀🚩
Social Media Lead
VIP+
Donor+
Joined

Jun 17, 2019
Posts

5,292
Reaction score

12,955
Points

71,920
Location
Plus Coins
11 SEPTEMBER - 17 SEPTEMBER
Hi Hallyuplussers and welcome back to In Case You Missed It for another week! This week was quite sparse in terms of news, with BLACKPINK's Lisa's ongoing contract renewal negotiations being our biggest story of the week. While later in the week, the BOYSPLANET-associated group EVVNE officially announced its leader. Then we also saw comebacks from artists such as Key, while M-net's latest project group, ELZ UP made their official debut. Read about these updates and so much more in this week's update below!
BY POLARIS_TAE
MONDAY:
#1- We had a few comeback announcements to start off the week! ONF & Xdinary Heroes will both be making their return in October! ONF will make their return on the 4th of October, while Xdinary Heroes will come back on a currently undisclosed date next month. Which release are you anticipating the most?

#2- Then moving onto Entertainment news, and Chuu, Billlie's Tsuki & (G)I-DLE's Yuqi have just been cast in a new LGU+ show, 'Star Girl'. Are you looking forward to this upcoming program?
TUESDAY:
#1- On Tuesday, EVVNE came out to announce that they had officially selected a leader for the group. The group's oldest member Keita, who has had previous experience as a member of a group as a member of Rain's boy-group, CIIPHER will be acting as their official leader. This is an interesting step for Jellyfish to take, as it isn't common for non-Korean natives to be given the opportunity to become the leader of their respective groups. What do you think of this decision? Do you think Keita was an appropriate choice? Or did you have someone else in mind as the leader of EVVNE?

#2- We had some concert announcements this week too! This December g.o.d will be holding a series of year-end concerts across South Korea; while AKMU will be holding their 'AKMUTOPIA' concert series in late November at the Kyunghee University Peace Hall. Meanwhile, the Vocaloid idol, Hatsune Miku will be holding a North American concert tour between April & May in 2024.

#3- Billlie's management company, Mystic Story has announced that Billlie's Moon Sua has been placed on hiatus due to health issues. We hope to see her again once she's fully recovered.

#4- This week, we also received an exciting announcement from former Hello Venus member, Yoonjo! The former idol has announced that she will be tying the knot with theatre actor Kim Dongho this November. We congratulate the happy couple on their upcoming nuptials!
WEDNESDAY:
#1- Super Junior's Yesung will be the next SM idol to return with an album. The idol will be returning with his 5th mini-album, Unfading Sense on the 4th of October. Then on the following day, MAMAMOO's Wheein shared that she would be making her return as a solo artist on the 12th of October.

Are you looking forward to these upcoming releases?
THURSDAY:
#1- On Thursday, it was reported that BLACKPINK's Lisa had rejected YG Entertainment's USD $40 million contract renewal offer. In response to this news, YG released a statement detailing that they are still in discussions with the idol related to her contract renewal and — if past headlines are to be believed — they have been in discussions with the BLACKPINK member for at least the past several months. Do you think Lisa will eventually re-sign with YG Entertainment? Or will it be better for her career if she signs a contract with a new agency instead?

#2- The Community Chest of Korea has a new official honorary ambassador with former Loona member Chuu! We congratulate the idol on receiving an exciting new opportunity!
FRIDAY:
#1- P NATION announced that they would be adding a brand new artist to their roster this week! On Thursday they revealed that the singer-songwriter An Shinae of the Barberettes would be joining the company. Are you looking forward to their future activities under the label?
SATURDAY:
#1- We did not receive any noteworthy news on Saturday.
SUNDAY:
#1- BTS' Suga will be the third BTS member to enlist in the military. HYBE has announced that the idol-producer will be enlisting on the 22nd of September. He will be undertaking public service duty as a part of his service.
BY POLARIS_TAE
#1.KEY - GOOD & GREAT
SHINee's Key made his return this week after a seven-month hiatus with his latest EP, Good and Great alongside the title track of the same name. Throughout this release, Key discusses the important social issue of overwork and how this can be particularly harmful to modern society. This is particularly relevant in South Korean society, in particular, as there has been an established culture of emphasizing the competitive and efficient nature of not just high performance in the workplace, but also throughout their schooling years in preparation for university entrance exams. As such society often places an over-emphasis on working efficiently that many workers end up burning out and often find themselves taking extreme measures just to cope with the stress and depression of overwork in modern society. Through this release, Key has sought to comment on how this school of thought is harmful in nature while also conveying the message that taking a break every now and then is okay. Along with 'Good & Great' Key has also given us some fantastic B-sides to enjoy as well! Some of my personal favourites include: 'Intoxicating', 'Live Without You' & 'Mirror, Mirror'.
#2.EL7Z UP
- CHEEKY
Queendom Puzzle's resulting group finally made their debut this week with their 1st mini-album, 7+UP. The group was formed as a project group through the M-net survival reality show, Queendom Puzzle — a spin-off of the hit Queendom survival show — and consists of already-debuted idols from both currently active and disbanded Kpop groups including Lovelyz, CLC, woo!ah! and more. The group's title track, 'Cheeky' is a quirky and upbeat dance track that talks about ignoring the criticisms of others and acting the way you like. However, despite the catchiness of the single, there could be an argument to be made regarding the overall concept and direction of debuting a group with members well into their entertainment careers with a song that would rather suit a group that appeals to a teenage audience such as NewJeans or NMIXX. Now moving on to the B-sides, and this release was full of outstanding tracks. 'Undercover' and 'Die For You' were particularly solid additions. As for the group, I found that despite the fact that the members have come from multiple differing groups and are at completely different stages in their respective careers — Nana is only a few years into her career with woo!ah!, while the members from CLC and Lovelyz are slowly approaching their 10th years in the industry — that the group matched both in their chemistry, as well as their vocal and visual presentations.
#3.LOOSEMBLE - SENSITIVE
Following the members' departure from Blockberry Creative earlier this year, LOONA members Hyunjin, Vivi, Gowon, Yeojin & Olivia Hye have re-grouped into a new unit by the name of LOOSEMBLE. Earlier this week, the group officially made their debut with their 1st mini-album, Loosemble, and its title track, 'Sensitive'. This release is a dance track with think of Funk music littered throughout the track. Unlike the Loona units, LOOSEMBLE features members who did not often receive fair treatment in the aspect of line distribution throughout much of LOONA's career as a 12-member group. Vivi, in particular, was often given the short end of the stick in this aspect. As such, this re-debut felt much more like a first-time debut when compared to the other LOONA unit releases from earlier this year. Through this release, we were able to see the talents of the members that we would not often be able to observe if this were to be released under the banner of the 12-member group. Some personal standout songs that I felt deserved highlighting from Loosemble include: 'Day By Day' & 'Newtopia', an energetic dance song with an addictive hook with lyrics from member Go Won. This song acts as a bridge to successfully transition from the softer-sounding tracks from the first half of the album, and into the more energetic releases during the latter half of the release. Overall, it's a solid release with a number of addictive b-sides, and I can't wait to see what they come back with next!
#4.
Girls²×iScream
- THE FINEST
Girls² and iScream released their first collaboration single Rock Steady earlier this month on the 9th of September. The music video for its b-side, 'The Finest' was released earlier this week! 'The Finest' is an urban dance where we see the members of both iScream and Girls² perform an intricate choreography crafted by the Japanese dance crew KADOKAWA DREAMS as they attempt to project the message of self-love and to work towards improving themselves for the better. I found that 'The Finest' was a lot more hard-hitting when compared to the upbeat nature that was the jazz & rock-influenced track 'Rock Steady'. This was likely the intention of the groups' respective producers in an effort to close off the album with a bang through the release of an anthem-like song which, when combined with the group members' powerful voices and attitude delivered the masterpiece that is 'The Finest'.
BY POLARIS_TAE
#1- BTS' member V's solo pre-release single, 'Love Me Again' has officially surpassed 100 million streams on Spotify! With this achievement, V has tied as the fastest solo release by a Kpop artist to reach this milestone. Congrats!

#2- Now moving on to LOONA, and the LOOSEMBLE spin-off group has officially achieved the second-highest first-day sales for Loona when the idol group sold 34K on Hanteo for their 1st-day sales. Congrats!
BY POLARIS_TAE
Our Events Team came back with another update to the weekly H+ Station music chart! This time, STAYC's 'Bubble' took the top spot! Did any of your favourite tracks manage to place within the top 10 this week?
Our Translations Team gave us a new update this week!

Lurkette gave us the lyrics to Shiritsu Ebisu Chuugaku's 'Kyo-do' Make sure to check them out!
+
Hallyu+ is actively recruiting for staff. If you want to contribute to the forum's growth and join our amazing team, don't hesitate and apply now!
We are searching for new members for the following teams
Blog Team and SM Team - Press & ICYMI Division.
This brings us to the end of In Case You Missed It for another week! Did any stories or comebacks from the past week pique your interest? or are you still waiting on an upcoming comeback? As always, We'll see you again for more great updates, and don't forget that we're still looking for new recruits for our team, so if you're interested in contributing to our weekly articles then make sure to apply via the links provided!
GFX BY @yerm
FEATURED ARTISTS Vivi (Loosemble), Key (SHINee), Nana (EL7Z UP), Keita (EVVNE), Toa Harada (GIRLS²)
​
Last edited:
엄지는 내 장미
VIP+
Early Supporters
Best Updaters
Joined

Jun 15, 2019
Posts

32,143
Reaction score

21,339
Points

87,620
Location
Plus Coins
Always informative. Many thanks.
🄱🄾🄾🄼💥
Events Elite Squad
Best Updaters
Top Poster Of Month
Joined

Jun 15, 2019
Posts

245,792
Reaction score

210,959
Points

167,320
Location
Plus Coins
Pronouns

He/Him
nana the center!! thank you for your hard work!!