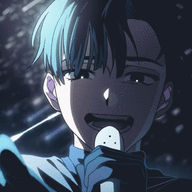 🚀🚩
Magis Devotee
Social Media Lead
Donor+
Joined

Jun 17, 2019
Posts

5,416
Reaction score

13,068
Points

71,920
Location
Plus Coins
Bloody Coin
SEPTEMBER 20 - SEPTEMBER 26
Hello Hallyuplussers, sorry for the late update but nevetheless, we welcome you to another edition of In Case You Missed It! This week was relatively slow in terms of news, but made up for it in this week's releases instead. We saw new singles by high profile acts such as BTS & ITZY, as well as the return of HIGHLIGHT's Yang Yoseob with his first solo release since 2019. Now, with the introduction done, let's jump into this week's article!
BY POLARIS_TAE
MONDAY:
#1- We begin this week's news, with a slew of new release announcements! This October, we'll see the likes of f(x)'s
Luna
, Paul Kim,
LIGHTSUM
, KINGDOM &
Jo Yuri
all return with new music! (f)x's Luna will be reportedly returning in early October, while
Paul Kim
& Jo Yuri will release new music on the 7th of October & LIGHTSUM will make their return on the 13th. As for the second half of October, we'll see
KINGDOM
return with their newest mini-album, 'History of Kingdom: Part III IVAN' on the 21st of October. Meanwhile, T-ara's
Qri
released her first official solo single on the 26th of September. Did you listen to it yet? Continuing on the topic of upcoming releases, the Japanese idol group, Momoiro Clover Z announced that they will be
delaying
the release of their upcoming 6th album until Spring 2022. Which upcoming release are you most excited for?

#2- Now, moving onto performance & concrt announcements and it's been announced that
BLACKSWAN
will be performing in Belgium on the 25th of September for the Korean Culture Day Festival. Then, later in the week we learned the full performer line-up for the upcoming
Tik-Tok Stage: Discover Your Own Joy
concert. Scheduled performers are set to include Stray Kids, The Boyz, Lee Mujin & much more. We can't wait!

#3- It's been reported that Kim Seonho, Youn Yuh-jung & Kim Yun-jin will reportedly be appearing in the Suth Korean film, '
Dog Days
',
a film about various people growing up alongside their pets. Meanwhile, aespa's Karina & Winter will be appearing in an upcoming episode of
Amazing Saturday - Doremi Market
. We can't wait!

#4- Fantiago. has shared that, ASTRO's
Moonbin & Sanha
, after being suspected of having caught the virus have undergone Covid-19 examinations. Thankfully, the two have both tested negative for the virus. As a precaution, the two have halted their schedules and will undergo self-quarantine after being in close contact with a positive case.
TUESDAY:
#1-
Jessica Jung
has shared a sneek peek of her future plans with us this week! She has revealed that she plans to release several singles throughout the year that will eventually lead to an album, while her follow-up to her New York Times Bestseller 'Shine' is scheduled for release in mid-2022.

#2- Now, we recieved three performance updates this week!
Twice
will be performing their upcoming English single, 'The Feels' on the October 1st edition of The Tonight Show Starring Jimmy Fallon,
ITZY
will perform their latest release on The Kelly Clarkson Show on the 27th of September, while
AleXa
will be singing the US national anthem during the September 29th LA Dodgers game against the San Diego Padres.

#3-
Ahn Jiyoung
will be making her first appearance since the annnouncement of her hiatus 10 months ago. Ahn Jiyoung, as BOL4, will be performing at the October Youth Festival 2021. We can't wait!
WEDNESDAY:
#1- Various brand reputation rankings were released this week! Firstly, the September
star brand reputation rankings
have been released! BTS took the number one spot once again, while Im Youngwoong & BLACKPINK followed closely behind them. Then, the September
singers brand reputation rankings
was also released! The top three within this list were the exact same as the star brand reputation rankings, BTS, Im Youngwoong & BLACKPINK. Did any of your biases manage to rank this month?

#2- It's been announced that BTS'
Jimin
has donated 100 million KRW to the Rotary International Foundation for the eradication of polio. We thank him for his generous donation.
THURSDAY:
#1- Moving on to Thursday's news, annd we've recieved various updates relation to brand deals and sponsorships.
ITZY
will be partnering with the sports brand Adidas in order to represent the company's Midnight Fleece line as their main models. Meanwhile, BLACKPINK's
Jennie
has been selected as the model for Chanel's Winter Sports Collection. While on the topic of
BLACKPINK
, the group has annnounced that they will be participating in the Dear Earth climate change campaign.

#2- Now we have some news related to former IZ*ONE member,
Miyawaki Sakura
this week. It's been reported that she is in the process of finalising her exclusive contract with HYBE. Are you looking forward to seeing more of Miyawki Sakura's activities in the future? While still on the topic of idol conntracts, TOP Media has sadly announced that 100% has
officially disbanded
. Are you sad to see them go?

#3- Now onto military enlistments. It's been revealed that D1CE's Park Woodam will be beginning his mandatory military service on the 27th of September. We wish him the best.
FRIDAY:
#1- As the week began to wind down, we recieved some updates related to the creation of new SNS accounts!
DREAMNOTE
announced that they would be the next artist to join the fan interaction platform. They will officially join the platform on the 27th of September, so make sure to sign up before than if you want to catch all of their updates. Also officially opening a new SNS platform on the 27th of September will be,
Jo Yuri
, who will be joining their competitor, UNIVERSE. Will you be keeping up to date with any of these artists?
SATURDAY:
#1- It's officially been announced that South Korean actor
Shin Sungrok
has left his management agency of 11 years, HB Entertainment, following the expiration of his contract. We wish him all the best for the future.
SUNDAY:
#1- Our final piece of news to the week is some fantastic news! On Sunday
NS Yoon-G
tied the knot with her fiance. We congraatulate her and wish the new married couple nothing but the best!
BY POLARIS_TAE
#1- BTS & COLDPLAY - UNIVERSE
On Thursday we saw the release of BTS & Coldplay's latest collaboration, 'Universe' which is set to release on the latter's upcoming album, 'Music of the Sphere's' on the 15th of October. The song sound exactly like you'd expect a typical Coldplay release to sound, so it doesn't bring anything new to the table in that aspect. However, despite this I feel like this will likely be yet another crossover hit for BTS, as time and time again the group continues to prove thier worldwide popularity by bringing even their most loy-key release to the forefront of the American music industry. The song plays to the strengths of both groups, where it highlights Coldplay's unique Brit-pop sound, while also allowing BTS to deliver their lines in only the best way, through allowing them to sing in their native language and explore genres that they typically wouldn't explore in BTS' official releases. Essentially, it was a solid release from the two, that will likely continue its way up the charts (an in my head) as one of the week's best earworms, and I for one can't wait to see just who BTS decide to collaborate with next!
#2- BONBON GIRLS 303 - BEFORE AUTUMN
Earlier this week BonBon Girls released their latest single, 'Before Autumn' which acts as a single in celebration of the recently concluded mid-Autumn festival, or the Mooncake Festival, which is a traditional festival celebrated across mutiple East Asian countries, along with similar festivals celebrated in Japan & Korea, to honour the end of the Autumn Harvest, in South Korea this would be Chuseok. The song begins with a traditional melody as the group members draw us in with their soulful voices, while its accompanying music video presents us with a wuxia-era story of family and friendships. The lyrics themselves contain multiple poetic references that would likely be lost in translation due to the nature of the song, while the vocals help to emphasize the significance of the holiday and looking back at years gone by. This is especially relevant to this group in particular, as just like Rocker Girls & R1SE before them, there will come a day, very soon, where they will have to say goodbye to each other as a group and walk their own separate paths within the Chinese entertainment industry. In recent monts, I haven't been keeping up with YTSN303 as much as I should have (one emotional project group disbanding was enough for me) but nevertheless, I find myself still enjoying their music, especially their slower and more thought provoking releases like 'Before Autumn'.
BY NARA
#1- Wonderful news for BLACKPINK this week as their MVs for 'DDU-DU DDU-DU' and 'Kill This Love' have reached 1.7 billion and 1.4 billion views on YouTube! The group's member Lisa continued to make huge milestones with her solo debut as she entered Billboard Hot 100 Chart on #84 for 'LALISA', which has also reached 200 million views on YouTube in just 14 days!

#2- Check out this week's YouTube milestones: WEEEKLY's MV for

'After School'

has surpassed 100 million views on YouTube, and Stray Kids' MV for 'Thunderous' has surpassed 80 million views. Congrats to both groups!

#3- Congrats to ATEEZ as they entered Billboard 200 for the first time with their latest album 'ZERO: Fever Part 3' . Ranked #42, their latest album 'ZERO: Fever Part 3' also broke their own record with 660,000 copies sold on 1st week!

#4-ENHYPEN has achieved more than 600,000 pre-orders for their first full album 'DIMENSION : DILEMMA'! They're set to comeback on October 12, so anticipate!

#5-SEVENTEEN has exceeded 1.4 million pre-orders for their upcoming mini album 'Attacca' in just one day! This will be their 5th million-seller album in a row, so anticipate a new record they'll set!






BY POLARIS_TAE
Our Events Team hosted one game this week!

Riri gave us a game of '
Hot Potato
'. Where players were required to pass around a virtual hot potato around until all but one contestant remained. In he end soozie took the top prize of the night. Congrats!
+
Hallyu+ is actively recruiting for staff. If you want to contribute to the forum's growth and join our amazing team, don't hesitate and apply now!
We are searching for new members for the following teams
GFX,
Translations
and SM Team -
Press Division
.
This brings us to the end of an update for another week. We'll see you again next time for more news & updates!
GFX BY @yerm
FEATURED ARTISTS Key, Nene (BonBon Girls), Yoseob (Highlight), AleXa, RM
​
Guardian of Twice❤️ Itzy ❤️
VIP+
Early Supporters
Best Updaters
Joined

Jun 15, 2019
Posts

25,787
Reaction score

31,634
Points

86,920
Plus Coins
Bloody Coin
forgot to add this
​
엄지는 내 장미
Par Devotee
VIP+
Early Supporters
Best Updaters
Joined

Jun 15, 2019
Posts

38,552
Reaction score

23,418
Points

87,620
Location
Plus Coins
Bloody Coin
Short week but still informative.
My thanks.​
🄱🄾🄾🄼💥
Minus Devotee
Events Elite Squad
Best Updaters
Joined

Jun 15, 2019
Posts

252,490
Reaction score

213,847
Points

192,320
Location
Plus Coins
Bloody Coin
Pronouns

He/Him
even tho we know you were busy with your life activities but you keep us updated, thank you so much!