🚀🚩
Social Media Lead
VIP+
Top Ten Elite
Polaris Temp Stamp
Joined

Jun 17, 2019
Posts

4,910
Reaction score

12,637
Points

59,920
Location
Plus Coins
SEPTEMBER 27 - OCTOBER 3
Hello Hallyuplussers and welcome to another edition of In Case You Missed It! This week we saw a multitude of comeback announcements for the second week in a row. In addition to this, we discovered that various celebrities would be welcoming new children to their families. iKon's Bobby was the first, after he became a proud father of a baby boy on monday. Now to find out who else will be welcoming new children soon, as well as catch up on all of our other updates, make sure to conyinue reading!
BY POLARIS_TAE
MONDAY:
#1- We begin the week with a slew of new comeback announcements!
EPEX
will be returning on the 26th of October with their second EP, 'BIPOLAR Pt. 2: Prelude of Love',
Hwasa
is currently preparing for her upcoming solo comeback, while
TRI.BE
will be singing the theme song for the 'We Bare Bears' spin-off series, 'We Baby Bears'. Which release are you most lookinng forward to?

#2- We also recieved a substantial amount of news related to contract negotiations & the establishment of Chinese promotional studios this week! T-ara's
Eunjung
officially signed a contract with Management Koo on Monday. Then, later in the week, INFINITE's Jang
Dongwoo
confirmed that he had signed anexclusive contract with Big Boss Entertainment after parting ways with Woolim following the expiration of his contract. Meanwhile, Sistar's
Soyou
has announced that she has signed with Big Planet Made. We look forward to her new activities under new management! Lastly, SM Entertainment has announced that WayV's
Winwin
has set up his own personal studio for his activities in China. We look forward to seeing all of his future solo activities!

#3- KBS
Music Bank
announced their newest MC's this week! Former IZ*ONE member, Jang Wonyoung, as well as ENHYPEN's Sunghoon will oficially begin their roles as hosts on the 8th of October. We can't wait!

#4- Now we also have a number of baby news to start off the week! iKon's
Bobby
& his fiance welcomed their baby boy on Monday. Later that day, it was announced that Bobby's fellow labelmate, BIGBANG's
Taeyang
is currently expecting his first child with his wife of three years, Min Hyorin. The two are said to be eargely awaiting the birth of their first child. Then, later in the week, it was announced that actor
Park Haesoo
and his wife had welcomed their newborn son. We congratulate all of the new and expecting parents!

#5- We end Monday with the news that the prosecution has officially requested that former After School member
Lizzy
face a one-year prison sentence after she was caught driving under the influence of alcohol earlier this year. The idol is yet to be officially sentenced, and depending on the court's decision, the prosecution may not even see their request come to fruition. What are your thoughts on this situation?
TUESDAY:
#1- Moving on, and we've recieved various announcements for upcoming concerts and performances!
BTS
will be holding their first live concert since the outbreak of covid-19 at SoFi Stadium, Los Angeles during November & December. This will be the first time that the group will be meeting their fans directly since their '2019 BTS WORLD TOUR LOVE YOURSELF: SPEAK YOURSELF THE FINAL'.
SEVNTEEN
are reportedly preparing to hold an offline concert this November at the Olympic Gymnastics Arena.
Aespa
has been announced as one of the performers at the upcoming 'League of Legends: Wild Rift SEA Championship 2021 Grand Finals'. We can't wait! Meanwhile,
Ha Sungwoon
will be holding an offline concert, 'FOREST &' throughout October, while
LUMINOUS
will be holding their first mini-concert 'Youth: You and I' on the 4th of October.

#2- LOONA's agency,
Blockberry Creative
has come under fire this week after it was reported that the company was facing financial difficulties and had not paid their staff in months. Also in the spotlight this week was Jessica Jung's company
BLANC & ECLARE
. This week i
t was revealed that Joy King Enterprise had filed a lawsuit against the said company after BLANC & ECLARE had failed to pay back the investment loan that they had acquired from Joy King Enterprise (USD $6.5M).

#3- Tuesday thankfully ended on a happier note after it was announced that two more ARASHI members will be tying the knot soon! On Tuesday, group members
Sakurai Sho & Aiba Masaki
simultaneously announced on the groups fan-page that they would be getting married. Not to each other, but to their respective fiance's. We wish them luck!
WEDNESDAY:
#1- Wednesday's hilights largely consisted of news related to ambassadorships and brand deals. actors Lee Joonhyuk & actress Lee Jooyoung have recieved the honour of being selected as the MCs for the closing ceremony of the
26th Busan International Film Festival
. Meanwhile, Hinatazaka46's Kageyama Yuka has been
appointed
to the position of the Japan Ambassador for the upcoming 2022 Fifa World Cup. The, on Thursday,
Laboum
was selected as the new ambassadors for the Gangnam District of Seoul. Congrats!

#2- It's official!
PENTAGON's Jinho
will be saying goodbye to military life once and for all! The idol will officially be discharged from the military next month on the 14th of November! We're counting the days until he returns!
THURSDAY:
#1- The second half of the week was just as stacked with comeback announcements! ATEEZ, Celeb Five & B.I are all set to release new content later this month.
B.I
returned with a new collaboration single with Bipolar Sunshine & Afghan when they released the illa illa remix of 'Lost At Sea'. f(x)'s
Luna
will make her return on the 6th of October with her new single, 'Madonna'.
ATEEZ
will release a music video for their song, 'Eternal Sunshine' on the 4th of October, while
Celeb Five
are reported to be releasing a new single later this October. Then in November, we'll see
TWICE
return with their third full album just in time for their 6th anniversary! Now moving onto Japanese releases and we'll see the return of
EXILE
next January. The group will be returning on the first day of January with their 12th original album, 'PHOENIX'. Meanwhile, WACK groups PARADISES & GO TO THE BEDS have
announced
that they will be temporarily trading places to release music under their counterpart's trademark as well as hold a joint tour at a later date. Did you find any music to look forward to this week?

#2- Sadly, It's also been announced that SECRET NUMBER's
Denise
will be sitting out from the groups upcoming comeback due to contract negotiations. We hope to see her back with the group soon! While on the topic of contract negotiations, it's been announced that KNK's
Park Seoham
has officially withdrawn from the group following a long discussion with his agency. KNK will continue as a four-member unit.
FRIDAY:
#1-
DREAMCATCHER
has announced that they will be holding their 'Halloween Midnight Circus' online concert on the 30th of October. Will you be skipping out on trick-or-treating and spend the end of October with DREAMCATCHER instead?

#2- MONSTA X's
Hyungwon
has bbeen officially selected as the advertisinng model for the cosmetics brand, 'Wellage'. We congratulate him on recieving this new and exciting opportunity!

#3- It's been confirmed that Cherry Bullet's
Yuju
will be joining the cast of the upcoming KBS drama, 'The All Round Wife'. We can't wait for her to grace our screens once more!
SATURDAY:
#1- KBS will be holding the
2021 Changwon K-POP World Festival
on the 15th of October with all of our favourite Kpop acts in attendance. Will you be attending this music festival?
SUNDAY:
#1- BTS'
Jin
will be participating in the upcoming soundtrack for the tvN drama 'Jirisan'. The idol will be singing the main theme song for the drama. Are you looking forward to this release?
BY POLARIS_TAE
#1. CL - LOVER LIKE ME
CL returned with a new music video this week! A psycadelic Trap-infused song where she expresses her feelings toward her ex for letting her go, and boy is this song great! This song has got to be one of my favorite releases over the past week. 'Lover Like Me', just like our following featured release this week, was released almost entirely in English, which continues to be a trend in Korean music lately. As numerous Korean artists have recently begun to release English-language singles and albums in what I suspect is an attempt to appeal to a wider audience following the success of acts like BTS & BLACKPINK throughout the west. One thing to note about CL in particular, however, is that she was largely releasing and promoting in the west prior to the widespread Kpop explosion -- even if her company at the time was questionably preventing the artist from releasing new content at the time. Now, 'Lover Like Me' has to be one of the few releases that I've heard from CL following the disbandment of 2NE1. If I'm being completely honest, is somewhat reminiscient of the group's later tracks such as 'Come Back Home' & 'Gotta Be You', of which she had a hand in writing. 'Come Back Home' in particular had similar futuristic influences that we still see in CL's current solo discography. But at the same time, this release also shows her further evolution as an artist through the further development of her artistry through the experimenation of various genres as well as the fact that she has now decided to strike out on her own, without the backing of YG Entertainment. Bringing us a fantastic song, that only further highlights her strengths as both a singer and an artist.
#2. TWICE - THE FEELS
Earlier this week, TWICE returned with 'The Feels', an energetic up-beat song that expresses the heart fluttering feeling of love at first sight. This single is the group's first original English single following various re-releases of their Korean-Language hit-singles such as 'Fancy' & 'More and More'. If there's one thing that Twice are extremely good at, it would be their ability to make everything they releae catchy as hell, and this release is no different! One of my favourite aspects of this single has to be their use of vocal layering where it almost creates an acapella effect to the song. Throughout the almost 4-minute length of the single, the girls express the heart-fluttering feeling of first love which is further emphasized through the use of punchy lyrics and hard hitting energetic instrumentals that emphasise the group's vocals in all the right places. 'The Feels' acts as a prelude release to their upcoming album, which the group further promotes during the ending portion of their music video. Where the group reveals their intention to release a new album just in time for their anniversary! Not only that, but they'll also be going on tour soon. All in all, 'The Feels' was a solid attempt for their first English release, and we just can't wait for their album to release later in November!
BY NARA
#1- ITZY made a smash comeback this week with their latest album
'CRAZY IN LOVE'
! It sold 259,705 copies on the first week, and ITZY now hold the record for the second highest first week sales for a girl group in 2021! In addition, the album's title track
'LOCO'
has surpassed 50 million views on YouTube!

#2- 'Suki!' by the Japanese girl group Cho Tokimeki Sendenbu topped the Korean tiktok chart and became the most played song for the week! Japanese songs get very little attention in Korea and never show up on Korean charts unless they're old songs or anime soundtracks, so 'Suki!'s charting is shocking yet impressive! Be sure to check out the song!

#3- BTS J-Hope's music video for his solo song 'Chicken Noodle Soup' featuring Becky G has surpassed 300 million Youtube views! Congrats on landing this milestone with a fun bop!
BY POLARIS_TAE
The
User of the Month
was announced for the month of October 2021! This moth we saw Seriously take the honour. Congrats! We hope your month is a great one!
The Translations Team gave us one new update this week!

Lurkette translated an article on
The Idol Groups Known as "Music-Oriented"
. Make sure to check it out if you haven't already!
+
Hallyu+ is actively recruiting for staff. If you want to contribute to the forum's growth and join our amazing team, don't hesitate and apply now!
We are searching for new members for the following teams
GFX,
Translations
and SM Team -
Press Division
.
This brings us to the end of This week's In Case You Missed it. We hope to see you again next week for more great updates!
GFX BY @yerm
FEATURED ARTISTS Tzuyu, Bobby, CL, Sunghoon (ENHYPEN), Hinako Umemura (SILENT SIREN)
​
Joined

Jun 15, 2019
Posts

121,240
Reaction score

169,594
Points

128,820
Plus Coins
thank you so much for the updates!
엄지는 내 장미
VIP+
Early Supporters
Joined

Jun 15, 2019
Posts

9,687
Reaction score

10,482
Points

54,120
Location
Plus Coins
ICYMI always has my appreciation.​
PD-nim
First Place Elite
VIP+
Early Supporters
Joined

Jun 16, 2019
Posts

14,425
Reaction score

11,654
Points

51,120
Location
Plus Coins
Thank you so much for the updates!!
Pd.: I can't wait for actor Dong Sicheng
We're still here and still proud
Donor
Joined

Dec 28, 2020
Posts

2,322
Reaction score

3,574
Points

12,320
Location
Plus Coins
Thanks for keeping us all in the loop.
Appreciated!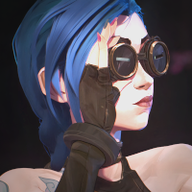 i love it when the skies can't sleep
Thank you for the updates!
If there's one thing that Twice are extremely good at, it would be their ability to make everything they releae catchy as hell, and this release is no different!
No kidding! I swear, I've had a different part of the song stuck in my head for every day it has been out so far LOL. What a fun song!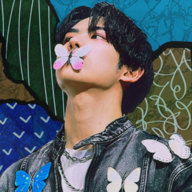 Proud Soomanie
Community Manager
Moderator
Events Trainee
Top Ten Elite
Joined

Jun 16, 2019
Posts

2,257
Reaction score

5,172
Points

32,670
Location
Plus Coins
Thanks for the updates!! I like Lover Like Me, it suits CL, she should prob do that style more often
gasppepe
Early Supporters
Fourth Place HoE
Joined

Jun 30, 2019
Posts

4,146
Reaction score

18,453
Points

91,920
Plus Coins
I completely forgot that CL was dropping Lover Like Me! It was pretty good on first listen
I loved the outfits, too!​
This site uses cookies to help personalise content, tailor your experience and to keep you logged in if you register.
By continuing to use this site, you are consenting to our use of cookies.