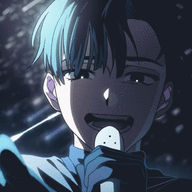 🚀🚩
Magis Devotee
Social Media Lead
Donor+
Joined

Jun 17, 2019
Posts

5,412
Reaction score

13,058
Points

71,920
Location
Plus Coins
Bloody Coin
SEPTEMBER 4 - SEPTEMBER 10
Hello Hallyuplussers, and welcome to another edition of In Case You Missed It! The series where we deliver all of the week's news, releases, and updates all in one easy-to-digest format! This week, we saw comebacks from Lee Chaeyeon, BOYNEXTDOOR,
≠
ME, as well as debuts by both RIIZE & BTS' V. Then in the Korean Entertainment sector, HYBE shared that all SM artists would be joining weverse, while in Japan, we continued to see the fall-out of the ongoing Johnny and Associates, with a key figure announcing her exit from the company. Read all this, and so much more in this week's In Case You Missed It below!
BY POLARIS_TAE
MONDAY:
#1- We started off the week with a few debut announcements! ATTRAKT has announced plans to debut a new girl group. This comes amid their ongoing legal battle against the members of FIFTY FIFTY. Meanwhile, HYBE has announced that they will be debuting their I-LAND 2 final group 'I'LL-IT' in early 2024 under their BELIFT LAB label. While on the topic of HYBE Labels groups, it's also been confirmed that the company's Japanese boy group, &TEAM will be releasing their first album this November. Then, later in the week, FNC Entertainment announced that they would be debuting a new 7-member boy group in early 2024. We can't wait!

#2- fromis_9's Song Hayoung has joined the cast of SBS Power's radio program, 'DinDin's Music High'. Will you be tuning in to catch her on the radio?
TUESDAY:
#1- On Tuesday, WEi's Kim Yohan revealed that he would be collaborating on a new single with the South Korean singer-songwriter CHEEZE later this month. Are you looking forward to this upcoming release?

#2- MOMOLAND's Nayun officially has a new agency! It's been revealed that the MOMOLAND member has signed an exclusive contract with MYNEST Company. We wish her the best of luck in all of her future endeavors.

#3- It's been announced that all SM artists will be joining the HYBE social media platform, weverse on the 12th of September. Which artist are you looking forward to seeing the most on the platform?
WEDNESDAY:
#1- On Wednesday, SM Entertainment announced that their brand new boy group RIIZE would already be changing their fandom name. It had been brought to their attention that the group's initial fandom name choice, SUNZ was too closely associated with the Japanese imperialist movement. Which is still a sensitive topic, even in modern-day South Korea. The group's fans will now go by the title, BRIIZE. What do you think about this choice? Was it an appropriate action, or was this an overreaction by the label?

#2- The production company behind Sulli's posthumous film, Mystic Story has confirmed their release plans for the upcoming film, 'Persona: Sulli'. The company has officially announced that the film will be making its premiere at the 2023 Busan International Film Festival, and then arrive in theatres during the latter half of 2023. 'Persona: Sulli' is set to be divided into two parts: A short feature film, '4: Clean Island' starring Sulli as lead, as well as the feature-length documentary, 'Dear Jinri'. Are you looking forward to seeing Sulli on film again? And do you still miss her as much as we do?

#3- Finally, we have an announcement to make for the 2023 Asia Artist Awards! It's been revealed that Kang Daniel, ZB1's Sung Hanbin & IVE's Jang Wonyoung will be acting as official MCs when the ceremony takes place later this year in the Philippines. Are you looking forward to the awards season again?
THURSDAY:
#1- BLACKPINK's Lisa had some exciting news for us on Thursday! It's been shared that she'll be performing at the French cabaret, Crazy Horse. Le Crazy Horse de Paris is an establishment that has become known for its nude cabaret shows and entertainment. Lisa will obviously not be taking part in these shows. The cabaret has also previously hosted official performances for global artists such as Beyonce in the past. Lisa will be performing from the 28th to the 30th of September! What kinds of shows do you think Lisa will bring to the cabaret?

#2- C-Jes Studios has announced that they will be launching an 8-member boy group later this year in November. Are you looking forward to news about this upcoming group?
FRIDAY:
#1- We had an update related to the fallout of the internal investigation conducted by the Japanese Entertainment label this week. The label, which was founded by (now-deceased) businessman Johnny Kitagawa, has been under fire from both the media and the public after it was revealed that the label had created an unsafe environment for their trainees and employees. This stemmed from the substantial evidence that Kitagawa had actively participated in grooming and abusing a plethora of young (often underage) trainees and artists under his label. As a result of the internal investigation that was released to the public last week, it's been announced that Kitagawa's niece & the current head of Johnny & Associates, Julie 'Keiko' Fujishima will be stepping down from her position as head of the label. She has also accepted, for the first time, that her uncle had abused several aspiring teenage singers and idols. She has acknowledged that both herself — and the company — were complicit in the culture of bad governance at the label, which had further facilitated the assaults committed by Kitagawa.

In addition to Fujishima's announcement, Guinness World Records has announced that they will be removing the records held by Kitagawa from their website. Detailing that: "After hearing reports of the recent investigation made against the late Johnny Kitagawa, we have taken the decision to remove from our website the records he held as it does not feel appropriate to leave them published. Per our record holder conduct policy, removal of record titles from an individual can only be considered where there is a criminal conviction." Fujishima will be replaced by Noriyuki Higashiyama, a Japanese singer, actor, and former member of the group, Shonentai. Higashiyama, similarly to Kitagawa, has also been accused of sexually assaulting young boys, of which the new head of Johnny's has come out to say that he "could not remember the reported acts which he said may or may not have occurred." We will be keeping an eye on this story as it continues to develop. What are your thoughts on these developments, and will you be keeping an eye on this story?

#2- Hanteo's sales calculations for V's newly released debut solo album, Layover hit a snag on Friday. It was discovered that Hanteo had found a discrepancy where the weverse edition of Layover had been overcounted due to a violation of the regulations of their sellers. What are your thoughts on this issue?
SATURDAY:
#1- We received some great news related to iKON this week! It's been revealed that the group has had all of their associated trademarks transferred from YG to all six members of the group!
SUNDAY:
#1- We did not receive any noteworthy news on Sunday.
BY POLARIS_TAE
#1.V - SLOW DANCING
The release of V's solo album, Layover makes him the final member to officially make his solo debut as a part of BTS Chapter 2 promotions. When the second chapter of the BTS Chronicle was first announced, HYBE revealed that the focus of this chapter would primarily be around solo albums and collaborations while the members prepare to undertake their mandatory military service with a group reunion date set for 2025. Through this concept, the members would focus on finding themselves through their individual music, and as seen through the group members' individual releases throughout the past two years, their music tastes have vastly varied. Layover is the final official solo debut by a BTS member and introduces us to the soloist V — or Kim Taehyung — through the release of 'Slow Dancing.' Similarly to the V's two pre-releases — 'Rainy Days' & 'Love Me Again' — 'Slow Dancing' takes a muted and subdued tone that is often not seen through the artists' group releases with BTS. The single is a Lo-Fi release that takes elements from soul and soft-jazz music in order to create an atmospheric instrumental to complement the artist's vocals. Some personal standout songs from Layover that I felt required highlighting were 'For Us' which

—

similarly to another HYBE artist's B-side this week

—

has also employed the effect of distorted vocals to open the song.

This song has a dreamy appeal with its stunning vocal mixing paired with a simple instrumental in order to allow the vocals to shine ahead of the instrumental. Then there's also 'Love Me Again', which on any other album, could have been a contender for the title track. This was V's first pre-release and is a slow-tempo R&B release that employs the use of synths to compliment his voice perfectly. All in all, it's a great release and perfectly complements V's musical style, and I can't wait to see what the artist comes back with in the future. Either as a solo artist or alongside Bangtan.
#2.
≠ME - DATE NO ATO, 22-JI
≠ME is back with another music video! This time for the song, 'Date no Ato, 22-ji'.

In this release, we have two centres: Tomita Nanaka & Suzuki Hitomi. 'Date no Ato, 22-ji is an upbeat classic Jpop release where we see the

group members take us on a virtual date around the city to see all kinds of different sights. Through this date, we find ourselves going to a number of different locations such as going to the beach, visiting a theme park, or going to the petting zoo to see all of the animals while they serenade us with their soft vocals throughout the music video. In the song itself, the group describes the feeling of spacing out on the train while anticipating just what they will do on their next date together, so much so that they coincidentally miss their stop! All in all, it's a great release that adds another fantastic song to their already amazing discography. We personally, cannot wait for their next release too!
#3.RIIZE - GET A GUITAR
SM's newest boy group RIIZE made their official debut with the single album, Get A Guitar alongside the title track of the same name. In a similar vein to JO1's latest release, SM has decided to lean into the retro theme with RIIZE. The group has made their debut with a polished funk single that works to showcase the group, while also differentiating them from SM's past boy-groups. I feel like this release in particular was effective in that aspect. Their pre-release, 'Memories' did sound like it could have just as easily been an NCT B-side, especially with the tempo switch up halfway through the song

—

this isn't surprising considering the producer, Kenzie is one of SM's main in-house producers, and as such has written for NCT before

—

while through 'Get A Guitar' we are able to see a more polished side of the group with a unique sound. Then for the music video, we see the group beak into a theatre that has become a similar backdrop for many recent Kpop music videos, the

—

now-closed

—

Los Angeles Theatre in the historic Broadway Theatre District in downtown LA, where they also filmed their pre-release performance video, 'SIREN'. Off the top of my head, at least two other Kpop artists have incorporated this landmark as a part of their music video: BTS with 'Black Swan', Kang Daniel with '2U'. The group has continued to employ Jinooya Makes for 'Get A Guitar', the same director from their previous two pre-releases

—

who also has some previous experience directing Shotaro from his time as a member of NCT2020 in 'Make A Wish'

—

and has experience in creating retro-feeling music videos through the use of saturation and editing techniques as seen in their previous works. Overall, 'Get A Guitar' is a fantastic release, and I can't wait to see just what RIIZE brings us in the future as well!
#4.BOYNEXTDOOR - BUT SOMETIMES
HYBE Label's newest boy group, BOYNEXTDOOR has made their first comeback this week with the mini-album Why.. This is the group's first release since their debut in May with Who! This time the group is back with an EP and its accompanying title track, 'But Sometimes'. Through this release, BOYNEXTDOOR is aiming to cement an indie-rock feel as their signature sound. This can be seen both through the group's title track, 'But Sometimes' as well as the B-side, 'ABCDLOVE'. They're back with a new music video directed by the duo behind RIGEND Film. A studio known for its stunning cinematography as seen in Lay's 'Lit' & fellow HYBE labelmate, SEVENTEEN's 'Rock With You'. The group has continued to use indie-rock as their base for this title track as well through this rock-inspired break-up song. This break-up song is seen through the eyes of the members. Both its lyrical and visual content can be seen as a continuation of the plotline established through their previous releases, 'But I Like You' & 'Serenade' seen through identical set pieces and complimentary lyrics. Now moving onto the album and we have two new B-sides, 'ABCDLOVE' & 'Crying.' I really felt that 'Crying' was the standout track on this album. This single is a more mellow release, compared to both the title track, as well as the other B-sides, but that doesn't take away from it. Although the song had a slow start, it has a great hook that effectively draws you into the song and an interesting transition that uses the technique of whispered vocals to combine the two halves of the song. All in all, 'But Sometimes' is a fantastic release! The Zico-produced idol group has almost effectively tripled its first-week-sales record in just one day with over 300K copies sold! This release has worked to further cement their signature sound, while also giving us some fantastic B-sides in the process.
#5.LEE CHAEYEON - LET'S DANCE
Lee Chaeyeon is back this week with a three-track EP, The Move: Street, and its title track, 'Let's Dance'. A Disney Channel-esque release that looks and sounds like it could've come from a Disney Channel child star looking to branch out their career. It's been a little over four months since her EDM anthem 'KNOCK' was released, and this time, she's back with a synth-packed bubblegum pop release with 'Let's Dance'. Compared to Chaeyeon's last EP, this release is a substantially shorter album. Sitting at only two songs and an intro. However, despite the mediocre run-time of the mini, we're still given some great B-sides which I feel have somewhat outshined the lead single. In particular, 'Intro: Shangri-la' is a standout track for me. It's an ethereal piece of bedroom pop that Western artists such as pinkpantheress have brought to the forefront. The final track on the album, 'Cave' is an urban dance track with a haunting instrumental that helps to round out the album into a successful conclusion. Similarly to 'KNOCK' before it, 'Let's Dance' has also utilized the use of camera angles in order to be able to fully capture the performance of the choreography. We see the camera angles sharply move in partnership with her and the dancers to effectively show off her fantastic skills as a dancer, which this release is particularly catered towards achieving.
#6.HWASA - I LOVE MY BODY
Hwasa returned this week with a brand new single, 'I Love My Body'. this release emphasises the importance of body positivity and not judging people for their appearances. This is the idol's first official solo comeback in two years since 2021's Guilty Pleasure and her first release following her departure from RBW Entertainment in early 2023. 'I Love My Body' is also Hwasa's first release since joining PSY's P NATION and I hate to say it, but it really shows. Despite her stunning vocals carrying the release, it feels like instead of being a Meghan Trainor reject, this track sounds like a mix between Hyuna's 'Bubble Pop!' and a song that Meghan Trainor would write if asked to produce a song specifically for MAMAMOO instead, all the way down to the echoing backing vocals. In summary, there were two good aspects of this release: Hwasa's vocals, which is something you can consistently expect her to deliver on, both in her solo releases and with her work in Mamamoo, and the body-positive message. At the very least, I hope to see her back to releasing solo content a lot more consistently now that she's left RBW and is able to dedicate the time to preparing new music for us to enjoy in the future!
BY POLARIS_TAE
#1- BTS had a number of achievements to announce this week! Firstly, V's debut solo album has landed him on the list of highest first day sales when it was reported that he has sold over 1 million albums in under a day. The later, it was reported that he had sold over 2 million copies and was looking to overtake SEVENTEEN as with the highest selling album on Hanteo in a single day. However, Hanteo later released a statement revealing that some of the sales had been miscalculated. At the end of the day, the idol ended up selling just over 1.6 million copies of his debut album, Layover making him the highest selling soloist on Hanteo for first day sales. Also gaining new achievemenst this week was BTS members Jungkook and Suga! Jungkook's solo release, 'Seven' became the most streamed song by a Kpop act in 2023 on Spotify after it surpassed 600 million streams on the platform, while Psy & Suga's collaboration single, 'That That' has been certified Platinum on Circle (Gaon) after surpassing 100 million streams. Congrats!

#2- HYBE Labels newest Boy group, BOYNEXTDOOR has just achieved a new personal best with their latest album this week! The groups' first mini-album, 'Why..' surpassed over 250K albums sold in a single day making it the group's best selling album to date!
BY POLARIS_TAE
This week we welcomed another User of the Month for the month of September! This time AshithBangera took the honor. Congrats!
The Events Team's weekly H+ Station music chart came back with another update this week! This time, Jihyo's 'Killin Me Good' took the top spot! Did any of your favourites manage to chart this week?
+
Hallyu+ is actively recruiting for staff. If you want to contribute to the forum's growth and join our amazing team, don't hesitate and apply now!
We are searching for new members for the following teams
Blog Team and SM Team -
Press & ICYMI
.
This brings us to the end of In Case You Missed It for another week! What did you think of this week's news? Were there any stories or releases that piqued your interest? Or are you still waiting on a future comeback later down the line? We'll see you next week with more great updates! In the meantime, here's another update that we're still looking for staff members to help out with our weekly charts and releases sections. If you're interested in finding new ways to contribute to the website, then we'll be happy to welcome you to the team! Now that everything's been said, we'll be signing off for another week and I'll see you again next week with more great updates!
GFX BY @𝐇☀𝐍𝐄𝐘
FEATURED ARTISTS Hwasa, V, Lee Chaeyeon, Riwoo (BOY NEXT DOOR) & Tomita Nanaka (≠ME)
​
Last edited:
엄지는 내 장미
Par Devotee
VIP+
Early Supporters
Best Updaters
Joined

Jun 15, 2019
Posts

38,057
Reaction score

23,207
Points

87,620
Location
Plus Coins
Bloody Coin
What a chill kill〰
Magis Devotee
Events Elite Squad
VIP+
Early Supporters
Fourth Place HoE
Joined

Jun 16, 2019
Posts

39,344
Reaction score

19,274
Points

82,620
Plus Coins
Bloody Coin
Pronouns

She/Her
Thanks for the updates!
And yes, Get A Guitar and But Sometimes are bops!!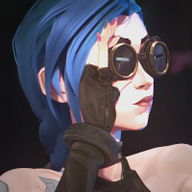 DIRE CROWLEY ♡
Magis Devotee
Community Manager
Moderator
VIP+
Joined

Jun 24, 2019
Posts

5,822
Reaction score

8,395
Points

44,420
Location
Plus Coins
Bloody Coin
thanks for the icymi!
#1- BLACKPINK's

Lisa

had some exciting news for us on Thursday! It's been shared that she'll be performing at the French cabaret,

Crazy Horse

.

Le Crazy Horse de Paris

is an establishment that has become known for its nude cabaret shows and entertainment. Lisa will obviously not be taking part in these shows. The cabaret has also previously hosted official performances for global artists such as Beyonce in the past. Lisa will be performing from the 28th to the 30th of September! What kinds of shows do you think Lisa will bring to the cabaret?
huh... i don't really care about blackpink tbh, but that is actually interesting news.
🄱🄾🄾🄼💥
Minus Devotee
Events Elite Squad
Best Updaters
Joined

Jun 15, 2019
Posts

252,114
Reaction score

213,636
Points

192,320
Location
Plus Coins
Bloody Coin
Pronouns

He/Him
yaaaaasss,, once again noimi made it to the headline!! thank you so much for your hard work!!