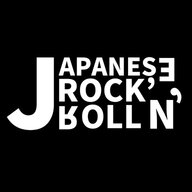 Interview by:
RIO RIO & Ryu
日本語訂正:
RIO RIO & Tamaki
English:
Ryu /
Grammar fix:
Rena
https://jrocknroll.com/interview-with-sinri/
SINRI, thank you very much for giving us the opportunity to interview you!

But who is SINRI?…
SINRI is currently a solo and a male idol group artist as NEO STRANGE, however in the past he was also in a rock band before he went abroad for about a year. We asked him about his solo activities and production around it.
■
This is your first interview with JROCK'N'ROLL. So could you please introduce yourself to our readers and say something about yourself?
Nice to meet you, I'm SINRI, an artist.
I feel very honoured to have this opportunity!
Thank you!
■
If you could describe yourself with your favourite Kanji, which Kanji would you choose and why?
『真』"(Shin-Truth)".
Because it's also part of my real name and so also my favourite Kanji.
■
I heard that you also speak English as well, right?
Some years ago I lived abroad for a while, so at that time I've studied English quite a bit.
■
Other than music, what are your hobbies?
It might not really be a hobby, but I spent my time editing videos and I like to read when I have time. Also I like to watch YouTube!
■
At what moments do you smile?
I'm smiling when I watch YouTube.(lol)
■
Why did you decide to devote yourself to "New generation rock"? What do you think is the appeal of this style?
I always want to create brand new things, not just music, so I'll make anything as "
new generation
". (lol)
■
Could you tell us more about your music style? What makes it special?
In terms of my "
lifestyle
". It's like doing a "
Martial Arts
" show (
Kicking roundhouse
). I do it unconsciously.(lol)
■
What's the biggest challenge when writing new songs?
About how to make a melody enjoyable for the listener and what kind of rhythm and melody I can convey my own worldview in. It's mostly about "
feeling
". (laugh)
■
Why did you want to be an artist?
Have you ever encountered a UFO before?
Well, I encountered one and the alien who appeared in front of me that time, told me "
You should do MUSIC on Earth!
"
■
Which artist influenced you?
Steve Jobs (
He's not a musician.
(lol))
■
What do you enjoy the most about performing a live show?
For me it's really fun and I enjoy seeing our fans having fun, that's what really makes me happy.
■
What's the most difficult part about continuing your activities as a musician?
Music is art and business as well, so it's hard to find a balance between both. If you focus too much on art, you won't make much money and if you focus too much on business it won't be interesting. The most important thing for "art" is to be appreciated and that people love it, but in order to spread it, you also need to know how to do it business-wise.
■
What does music mean to you?
A world where you can be yourself.
■
Do you have any beliefs or mottoes as an artist?
"
We can change the essential truth in our mind
"
We can create anything we want. With music there isn't any limit, so I use music to change the essential truth.
■
Do you have any future goals?
I want to bring my music to the world!
–PART 2 – Activity History.

SINRI produced a MV to his latest song (and 4th single) "PHANTOM" which you can watch on his Youtube channel that is named "SINRI [MUSIC CHANNEL]". On his channel he also published a series of "UtatteMita", where you can listen to about 30 cover songs.
We listened to his songs for you and think that he delivers trending songs in a timely manner that connects to an almighty feeling. The way he sings feels as a wide range of a genderless voice, which gives even songs originally sung by women a fascinating way.
■ What was your intention of starting your own "UtatteMita" series?
I simply went with the flow of times. (lol)
■ How do you judge if a song suits you or not?
Once you try to sing a song for the first time you notice if you have to put it back into the shelves.
■ If you feel "I wanna "UtatteMita" this song, do you practice(record) it immediately?
It depends on whether I have time to do it immediately, but basically I will record it right away.
■ Do you have any own rules when choosing a song?
When you create such a song, it's important to enjoy and like the song yourself as well.
■ Do you keep something in your mind when you sing?
I guess it's close to what GOD thought when he created the world. (
meaningless answer
)
■ Are there any stories to tell about the MV shooting of your 4th single "PHANTOM"?
It was filmed during one of my live shows, so it was used as it was.
I remember the worst part of that day was that I couldn't get my hair into shape.
■ Can your fans also request to cover their favourite songs?
Of course you can. Please send me a comment on youtube or send me a DM.
–PART 3 – Music production
You can listen to SINRI's music via streaming websites or purchase it digitally if you like. You can listen to 7 full songs and 3 instrumental tracks
.

■ Could you please explain all the songs to us?

①My Life with the Liars
Our society is full of lies. Don't trust people too much, then everything will be alright.
It's a song about how you should believe in yourself.
②Reflection
Aren't there moments in this world where you feel lonely? At such moments, take a good look around yourself. It's a song which tells you that there is always someone around and there for you.
➂ALIVE
Does life have a meaning? Where is the answer? It's a song about seeking the answer.
④PHANTOM
Wishes, which don't come true no matter how much we wish for them.
Everyone has a longing wish that they would wish come true, right?
⑤Constellation
This song is about the "starry sky" where the stars are shining no matter how dark the sky is.
⑥NEGATIVE CHAIN
"
Tonight will be a fun party! But, will you be careful not to party too wild?
"
It's a song based on the theme of dance-rock music, where people drink, make noise and dance.
⑦REVIVE
When you can't get up, just run away before your heart is crushed. This song expresses the feeling that we should slowly revive ourselves until the time when we can stand up again.
■ From track 2,4 and 5 you also released instrumental tracks, why have you released those as well?
Personally, when I listen to a song by an artist I like, I want to hear all the details of the song, so it's nice to have an instrumental version to hear all those details. I hope some of you also have that feeling when listening to my music.
■ Are all of your songs written and composed by yourself?
All lyrics are written by myself.
■ Do you have a routine to create your music?
Once I have an image of a new song, I often start with the drum pattern first.
■ Are you a type where lyrics plop into your mind as words or as images?
It's dropping down.
It's a sharp fall.
Tower of Terror.
■
Where do you think your strength as an artist lies?
Music, Youtube, Actor.
I do and try all sorts of things.
I guess, because I'm a multiplayer player, that is my strong point.
■
Finally, please give a message to your fans and readers.
Thank you for reading to the end!
I'll send you a thunderbolt in your heart!
This was SINRI!
■
You are also a member of the Neo-style rock idol group "NEO STRANGE ", if possible please introduce it to JROCK'N'ROLL as well.
It's not the last. (lol)
I'm the producer and also the main vocalist!
The male idol group "
NEO STRANGE
" live activity is located in Tokyo.
We deliver our songs as a brand new stage that only can be expressed as a vocal group with a ROCK sound!
SINRI is a true artist with a real heart for music, be sure to check out his music activity!
SNS
Twitter:
@sinri_art
SNS three
:
lit.link/sinri
Website:
https://broadview.amebaownd.com/
BIG UP!:
https://big-up.style/artists/166720
Official LINE:
https://lin.ee/vojykHk