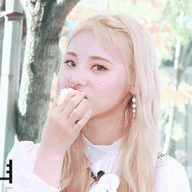 뉴이스트 ❤️ 동호회 🐯
Translation Lead
Donor
Joined

Jun 16, 2019
Posts

342
Reaction score

377
Points

23,570
Location
Plus Coins
Is Twice in danger of disbanding? Will they be able to overcome the "7-Year Curse"?
01.05.2021
Article: Kimoto
Translation: Vanilla Cupcake
2021 will be a critical year for Twice.
Since October 2015, Twice has been a group for 6 long years, and it is almost time for the members to consider their contract renewal next year.
In South Korea, the maximum contract length is 7 years. Afterwards, the Fair-Trade Commission requires the contract parties to have the rights to review the contract terms again. These safeguards were implemented since 2009, and they were meant to improve the injustice in the entertainment industry.
Twice's contract will be due for renewal in 2022. In other words, this year will be the time for the members to discuss whether they should extend their contracts.
The "7-Year Curse" that is feared by most Kpop fans
To a Kpop idol, it is not easy to maintain popularity for more than 7 years. And in the hearts of Kpop fans lie something unsettling – the "7-year curse."
When the 7-year term limit is up, members won't always leave the company because of dissatisfaction; some might continue to chase their dreams, and become a solo artist, become an actor, or participate in oversea activities etc.
There are many examples of idol groups who did not renew their contracts, such as Girls Generation, KARA, 2NE1, 4minute, Secret, 2Am, Beast. These groups all waited until the 7th year since their debut to disband.
A recent example is EXID. The group debuted in 2012, and all members ended their contract and announced the group's disbandment (However, because the Japanese contract is effective for one more year, the group is still contracted to maintain activities in Japan in 2020).
Among groups that were partially dissolved in the 7th year, the group's popularity is often not as strong as before, even if they are spared from full disbandment. There are many considering factors, for example, many fans might place a lot of emphasis on the overall feel of the group and the interaction among group members. 7 years of hard-working idol experience, and the rise of new generation groups are often contributing factors that lead to partial disbandment. No matter what, it is not easy to overcome the "7-year curse."
On this note, BTS has been a hot topic since their 2013 debut. In 2018, all members renewed their contracts with management Big Hit Entertainment. At that time, there were still time for the members to reconsider. It is extremely rare for members to renew contracts this quickly, and this is evident of the mutual trust between the artists and the management company.
So, can Twice survive the "7-year curse"? Twice is a group that places a lot of emphasis on the member's interdependence and trust. Fans are also attracted to this aspect of Twice. Even without conflict, the impact without all 9 members together will be huge, and the possibility is not small either.
This is because as of now, Twice members appear to be completely exhausted.
Since debut, Twice has been consistent with their comeback speed. Also, since debut, many members have existing health issues.
During certain events, the members have revealed their true feelings and how their hearts "felt tired." In the December 2018 video "Twice TV 2018 Ep.14," Jeongyeon admitted she was physically drained. Because of the overlap between the release of the Korean mini album and their tour in Japan, everyone has reached their limits….
Members understood the difficulties of their situation, yet they continued to endure it through tears. Members want to help each other, yet they feel sorry because they ran out of the energy to offer help. Even when the members tried to smile in front of their fans, they still can't hide their pain.
Twice troubled by the actions of sasaeng fans
Twice members were also bothered by other issues, for example the trouble caused by fans' extreme actions.
On Jan 10, 2019, Chaeyoung's phone number was leaked by an anonymous person, and she was bothered by many unsolicited calls.
Chaeyoung left a message in the group's official Instagram; she wrote, "nothing was said, just wish to quietly go away, but right now, I am almost reaching my personal limits." She sternly explained that her phone numbers were leaked to the public and uploaded online in a disrespectful and heartless manner. Immediately, her phone exploded with calls and messages. Painfully, she expressed, "I shouldn't have to be burdened with this type of pain." Many fans felt very sympathetic towards her heartful confession.
Nayeon was especially bothered by the actions of sasaeng fans. There is a German sasaeng fan who believed he is Nayeon's true love. He has been messaging Nayeon, even leaving Instagram messages for Nayeon's mom. He would often leave comments like "I will come see you next month." He claimed that he has been in love with Nayeon for 3 years, and he admitted Nayeon promised to meet him face to face. Many netizens claimed that they have seen this man near JYP headquarters, and sometimes near the members' dorm.
These painful experiences can't be inconsequential. Mina had to take a long hiatus in 2019, and Jeongyeon also took a long break in 2020 to recover her mental health. Mina has since returned, but Jeongyeon is still on hiatus.
Of course, Twice is fettered together through various events and activities, and they have received a lot of support from staff and fans. The group won't be easily separated. What will Twice members decide next?
No matter what, fans can only quietly await their contract negotiations.
Nations Idol
Early Supporters
Joined

Jun 16, 2019
Posts

2,086
Reaction score

6,033
Points

16,770
Location
Plus Coins
nayeon deserve solo album !
SKZ Simp 🍇🍇🍇
Early Supporters
Joined

Jun 26, 2019
Posts

1,516
Reaction score

1,606
Points

9,370
Location
Plus Coins
Most of them were freaking rich even before debut and now they have their own money, i bet the foreign members miss their familes, no more shit about their singing being bad, they can date whoever without people being in their business, eating whatever and no more aniexty, and the oldest is what 25-26? Id leave so hard.
JYP are gonna have to give them the deal of a lifetime
엄지는 내 장미
VIP+
Early Supporters
Joined

Jun 15, 2019
Posts

9,454
Reaction score

10,119
Points

54,120
Location
Plus Coins
Seems possible to me that there might be a scenario where some might stay and some may leave similar to the SNSD situation.​
Nations Idol
Early Supporters
Joined

Jun 15, 2019
Posts

3,184
Reaction score

3,338
Points

19,220
Location
Plus Coins
They will last twice as long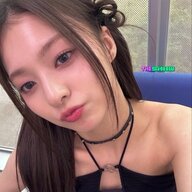 Girl Groups Supporter
Donor
Early Supporters
Joined

Jun 16, 2019
Posts

5,165
Reaction score

4,087
Points

20,720
Location
Plus Coins
JYP's decision to make them only "one" as a whole and not letting anyone stand out too much will keep them along for 7 years BUT after that anything could happen

- Because some members probably wants to have their own stuffs
- Because they are rich, famous and have connexions in the industry so don't have to worry about their post-idol career
- Maybe moving on that's all, as they get older and being tired as an idol
TWICE's songs really makes me happy...
I just hope they'll still be "active"
Nations Idol
Early Supporters
Joined

Jun 16, 2019
Posts

2,086
Reaction score

6,033
Points

16,770
Location
Plus Coins
This site uses cookies to help personalise content, tailor your experience and to keep you logged in if you register.
By continuing to use this site, you are consenting to our use of cookies.