Joined

Jun 15, 2019
Posts

12,466
Reaction score

13,722
Points

67,620
Location
Plus Coins
Joined

Jun 15, 2019
Posts

12,466
Reaction score

13,722
Points

67,620
Location
Plus Coins
Joined

Jun 15, 2019
Posts

12,466
Reaction score

13,722
Points

67,620
Location
Plus Coins
Joined

Jun 15, 2019
Posts

12,466
Reaction score

13,722
Points

67,620
Location
Plus Coins
Joined

Jun 15, 2019
Posts

12,466
Reaction score

13,722
Points

67,620
Location
Plus Coins
Joined

Jun 15, 2019
Posts

12,466
Reaction score

13,722
Points

67,620
Location
Plus Coins
Joined

Jun 15, 2019
Posts

12,466
Reaction score

13,722
Points

67,620
Location
Plus Coins
Joined

Jun 15, 2019
Posts

12,466
Reaction score

13,722
Points

67,620
Location
Plus Coins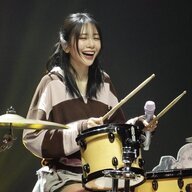 Ain't Nobody
Events Elite Squad
VIP+
Donor+
Early Supporters
I saw Thor: Love and Thunder last night... and I'm sorry to say, but that was just embarrassing. I have some degree of anger towards Taika Waititi and Disney right now, to be perfectly honest.

So, Thor: Ragnarok had "dumb" humor and shenanigans, but it was NOT like this. I can't believe how much absolute junk of dialogue took over the movie, and I know I wasn't the only one because like, 75% of the "jokes" didn't get a peep out of the audience. You know what, is screaming goats even a joke? It's more like a shtick... I can't believe I had to hear them past their introductory scene. That's like, B-list kid's movie humor from 2012. Whatever.

HOW THE FUCK DO YOU HAVE CHRISTIAN BALE PLAYING A CHARACTER LIKE "GORR THE GOD BUTCHER" AND NOT HAVE ANY SCENES OF HIM ON-SCREEN ACTUALLY DOING THAT? (Okay, I take that back. He killed a single God when he was introduced to us in the beginning of the movie. Everything after that was off-screen though, so it's still bullshit.) WE SAW HIM ATTACK NEW ASGARD AND STEAL CHILDREN, AND THAT WAS BASICALLY IT! Oh my God...

I mean, there was SOME good parts... especially the last 30-45 minutes of the movie, but... Jesus Christ—at what cost? I can't believe Jane Foster had goddamn Stage 4 Cancer... and they killed her... in a movie like this. I was fucking crying. I honestly feel insulted.

I think it was Natalie Portman that recently came out and said a ton of content was taken out of the movie, and Taika Waititi backed that up by saying Disney wouldn't allow him to have a movie over 2 hours? A longer run-time would have helped some of its problems, but not all of them. I don't know why the director just went berserk and made some of the decisions that he did... Okay, rant over. Sorry.
firstly
100% agree with the goat thing. i have no idea what the fuck that was all about. they should have had them murdered by drax out of some confusion xD then they can have the stupid joke and that was the end of it. The thing that was so insane is that during scene cuts they used the goat's bleat as a cue....like a few times... wtf.
in regards to the movie.
i had low expectations so i enjoyed it xD i def had things i didnt like, but nothing to make me hate the experience.
in regards to Gorr
100% agree with your take. what a waste. honestly would have worked awesome as a 2 parter. give more time to develop the character in god killing. have them kill off some meaningful gods. In the and kills jane, no happy ending. Second movie can have the happy ending... BUT, that's not really what they were looking for.
minor rant for me
tessa thompson is such a sucky actor i was pissed they didnt actually kill her off when he stabbed her ass.
Joined

Jun 15, 2019
Posts

12,466
Reaction score

13,722
Points

67,620
Location
Plus Coins
Joined

Jun 15, 2019
Posts

12,466
Reaction score

13,722
Points

67,620
Location
Plus Coins
Joined

Jun 15, 2019
Posts

12,466
Reaction score

13,722
Points

67,620
Location
Plus Coins
Joined

Jun 15, 2019
Posts

12,466
Reaction score

13,722
Points

67,620
Location
Plus Coins
Joined

Jun 15, 2019
Posts

12,466
Reaction score

13,722
Points

67,620
Location
Plus Coins
Joined

Jun 15, 2019
Posts

12,466
Reaction score

13,722
Points

67,620
Location
Plus Coins
This site uses cookies to help personalise content, tailor your experience and to keep you logged in if you register.
By continuing to use this site, you are consenting to our use of cookies.