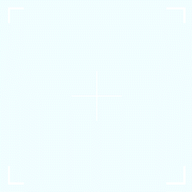 Joined

Aug 6, 2019
Posts

396
Reaction score

2,262
Points

11,220
Plus Coins
To the future new members, from the leader of Juice=Juice, Kanazawa Tomoko, and the leader of Tsubaki Factory, Yamagishi Riko​
Interview, text / Ozawa Aya
Editing / Seshita Yuri
Photography / Inohara Yu (TRON)
Translation / Lurkette
​
Juice=Juice Leader Kanazawa Tomoko​
What I like about Juice=Juice's atmosphere​
I like that the members can all praise each other. Whether it's thinking that someone's singing or dancing was wonderful during a performance, someone's visuals and figure are great in a photobook they released, even so far as what you like about the wording of someone's blog or a picture they put on social media, everyone compliments you directly on what they think you did well. I get embarrassed, so I was never particularly good at giving or receiving compliments before, but being around all the members has made me naturally able to do that, so now when people say nice things about me, I can just be happy and say thank you.
What I like about Juice=Juice's performances​
First and foremost when I think about lives, it's our passion. We've done shows in all 47 prefectures, we've done 225 shows in a year and a half, we've had a world tour... It's because we've done so many more shows than other groups that I'm keenly aware of how important each performance is. That's why I foster that passion for each and every live, and then when all the members gather together that passion multiplies so that it's like our performances explode with it. I enjoy concerts more because I do them with the other members!
I definitely want applicants to watch! My recommended music videos​
"'Hitori de ikiraresou' tte sorette ne, homete iru no?"​
There are a lot of people who say that this song is how they heard about Juice=Juice, so in that way it's our most important song. Even though it's a music video, we have mics like we're doing a live performance, which I think is fitting for this group of people who love putting on concerts.
"Bitansan"​
The focal point of this music video is Miyamoto Karin and Inaba Manaka acting to better represent the worldview of the song. I'd like you to watch while paying particular attention to our facial expressions and fine hand movements.
The charm of Hello!Project​
Hello!Project is made up of idols, but we're all so stoic that a lot of times people think we act like professional athletes. Each member has that sort of "steady effort" that I think might be a major charm point of Hello!Project. Really, none of the members in any group spare any effort, and at concerts the members are all practicing in the wings right up until they go on stage, and in the dressing rooms you can always hear people practicing their singing or enunciation, which makes me respect everyone all the more, but it also inspires me to work harder! Debuting isn't the goal, so I want people to join who will be able to keep working hard even after they make it into a group.
What I expect from new members, and I want to do together with them​
For better or for worse, the Juice=Juice members all tend to be reserved, so there are times when we end up deferring things to others. For example, if we're told, "Stand wherever you like," we'll all line up in a row in the back... Even though new members will be coming in as our juniors, it would make me really happy if they're people who could take the lead in those kinds of situations; people who could say things to their seniors without any restraint, in a good way; people who are greedy when it comes to performing; people who have ambition. I'd be most happy, though, if they gave their all in lives and events, but in their down time, they would be chill and hang out with me, since I want to have a good work-play balance. We play mafia games a lot, so if we get more people, we can add more roles, so I'd also like for girls who like games to join! (laughs)
Message to applicants​
I think it takes a lot of courage to apply for an audition. I want you to throw away all your negative feelings, like, "This is embarrassing..." or "Not me..." To take some words from a Juice=Juice song, "Life is a series of choices" (CHOICE & CHANCE). I want you to take this chance, hold onto it, and cut your own path for yourself. I'm looking forward to having fun working with you... as a member of Juice=Juice, singing and dancing together.
Tsubaki Factory Leader Yamagishi Riko​
What I like about Tsubaki Factory's atmosphere​
What I like most about Tsubaki Factory is that the group is always so lively and that the members are all kind people. Everyone is so noisy in the dressing rooms, you'd think it was a kindergarten, in a good way. People will suddenly start playing red-light, green-light or red rover, we'll all sing together, when it snows we'll have little snowball fights, the smiles really never die on the days spent with this group! Our Osaka members especially, Kishimoto Yumeno and Akiyama Mao, will get everyone hyped up, and working together with everyone is a lot of fun. When I think of each member, they really are so nice. Tsubaki Factory is overflowing with love!
What I like about Tsubaki Factory's performances​
As far as our music and performances are concerned, we have a lot of songs that get men choked up, that get them to sympathize with women. I'd also be really happy for women to enjoy our songs, and of course men, too. We have so many songs with music videos where have girlfriend experience-type scenes, so I want more people to watch them. Also, we don't have a fixed genre when it comes to our music. We as a group sing a lot about the feelings of girls, that particular kind of pain women experience, but sometimes we also get to do songs like "Dansha ISM" which is more intense to sing and dance. For me, it's fun to sing songs in different genres, and I hope that we can continue to show off the different colors of Tsubaki Factory.
I definitely want applicants to watch! My recommended music videos​
"Konya dake ukaretakatta"​
The first one would be "Konya dake ukaretakatta." A whole lot of people say that they learned about us and became fans of us through this song. When we sing it during a concert, the members and fans get excited all at once! It's a staple in our live shows, it's our number 1 pump up song!
"Ima nanji?"​
The second one is "Ima nanji?" from our newest single. This song feels like, "THE Tsubaki," and it really paints out a love story. It's a song about that girlish feeling of wanting say something to the boy you like but you can't, you can't be straightforward and honest. Make no mistake, men and women alike find this song heart-wrenching!
The charm of Hello!Project​
I think the charm of Hello!Project is that each group has its own clear personality and flavor. We also put a lot of effort into lives, we spend our days trying to raise up each other's performance abilities so that we can give people the best show possible. When we have concerts with all the Hello!Project groups together, it's really motivating, and through the concerts I've been able to go to different regions and that's a lot of fun!
Also, something that made me glad I joined Hello!Project was learning the fundamentals of being a working professional, alongside singing and dancing, of course. I think it's a place where you can learn so many things as both an idol and a person.
What I expect from new members, and I want to do together with them​
We'll be extending a warm welcome to young, fresh girls but also to girls who are more mature than us; it would be unexpected but interesting! If you force me to say something about what I want from the new members, I think it would be the best if they had a strong point that they really think is amazing! I'm waiting with a lot of anticipation for what kind of characters will join us.
When we get new members, the first thing I want to do is have a party to celebrate (laughs). We have several members who like making other people happy, so I want to try doing something to surprise the new girls! We also love eating together, so I want to eat lots of tasty things with everyone, and I definitely want to have our annual Tsubaki Factory Christmas gift exchange.
Message to applicants​
This time, we're recruiting new members for both Juice=Juice and Tsubaki Factory! This is our first time attempting to do an audition for new groups at once, so I'm eager to see how the groups change after this.
Now, you! You, not sure if you should apply or not! If you take one step forward, there is a wonderful world waiting for you full of things you haven't been able to experience yet. Since I've been working as an idol, I've learned all sorts of things and I take pride in myself and what I do. How about we summon the courage to take this chance? I'll be waiting for lots of applicants!
Patience of a Saint
Donor
Joined

Dec 28, 2020
Posts

1,272
Reaction score

2,462
Points

9,720
Location
Plus Coins
Thanks for taking the time to show this. I haven't heard the name juice=juice for a good while.
Your translations and work ethic are acknowledged and appreciated by all us members