Events Lead Social Media Graphics
Joined

Jun 10, 2019
Posts

2,516
Reaction score

6,070
Points

33,520
Location
Plus Coins
Thanks for tuning in to a lovely December! The first-ever H+ Winter Olympics graced the forum and what an exciting time it was! With 3 teams and many athletes working hard to gain medals and be champions, it was truly an awesome scene to behold. I hope all of you had as much as we did! Now, we weren't the only ones hosting this month! I would like to give a heartfelt thank you to @hatfelt for also hosting and keeping our gamers entertained!
Now, you probably noticed that orbs and coins were not given out for November. I am going to be honest, I did not give it out because I wanted to phase it out. Atm the current prizes for the Elite and HOE Rankings reward gamers who already get 1st, 2nd or 3rd place in games, therefore, they accumulate orbs and coins anyway. The system just makes the rich richer and the prizes lose their value. At the moment, most orbs and coins are just hoarded and not really spent. And many gamers have mentioned that orbs and coins have lost some of their desirability over the past months.
Another thing to note is that at the time the orbs and coin payouts for elite rankings were originally introduced, the orbs and coins gained in games were not adjusted to game length. Now, as that is taken into account and payout from games are improved, it feels like it is time to make some changes.
I still want those making it to the top 10 of elite gamer rankings to be rewarded and I did come up with a plan which will go into effect in the ranking for January 2021. I did think long and hard on what to do and I hope the solution will be well-liked and make reaching the rankings more exciting!
As this will not come into effect until January, orbs and coins will be given out for November and December today. and Everyone in the December Ranking will get the bonus 50k as I posted the thread super late. I had real-life stuff to sort out hence the delay.
And I know changes can be hard to deal with but trust me, I really think this one is for the better. In case things don't work out, we can always change it back.
Also @yerm designed us the new banners for Elite and HOE! She did a great job and I hope you guys like them!
Also, we the events team, truly enjoyed hosting for you and hope to see you all again in January!
Without further ado, here are the rankings!!
​
| | | |
| --- | --- | --- |
| 1. Chomiczewska | 7 | 124 |
| 2. Saint Ren | 6 | 117 |
| 3. Baymax | 6 | 111 |
| 4. Lurkette | 8 | 109 |
| 5. OutroTearTheFirst | 5 | 104 |
| 6. Chiharu | 5 | 87 |
| 7. Stannie | 2 | 60 |
| 8. Nara | 4 | 59 |
| 9. AKID❀KI | 3 | 57 |
| 10. boo | 4 | 54 |

@Chomiczewska

You will receive 100K Plus Coins and 5 orbs!

@Saint Ren

You will receive 90K Plus Coins and 3 orbs!

@Baymax

You will receive 80K Plus Coins and 2 orbs!


@Lurkette

You will receive 70k Plus Coins and 1 orb!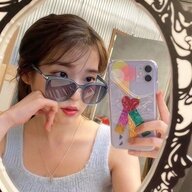 @OutroTearTheFirst

You will receive 60K Plus Coins and 1 orb!


@Chiharu

You will receive 50K Plus Coins and 1 orb!
@Stannie

You will receive 40k coins and 1 orb!


@Nara

You will receive 30k coins and 1 orb!

@AKID❀KI

You will receive 20k coins and 1 orb

@boo

You will receive 10k coins and 1 orb
Congratulations and thank you all for playing!
​
Events Lead Social Media Graphics
Joined

Jun 10, 2019
Posts

2,516
Reaction score

6,070
Points

33,520
Location
Plus Coins
Also @Gamer Squad tomorrow will be the reveal for Hall of Elites 2021! It will be held at 2PM EST! The thread will be posted earlier and you will be notified. Make sure to come for the live reveal! The top 10 HOE will be revealed in short intervals so the reveal will not take long!
Joined

Jun 15, 2019
Posts

4,018
Reaction score

4,279
Points

22,220
Location
Plus Coins
Pronouns

he/him
Congratulations to all the winners!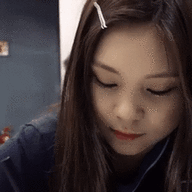 VIP+ Early Supporters Best Updaters
Joined

Jun 15, 2019
Posts

16,425
Reaction score

15,647
Points

67,620
Location
Plus Coins
Graphics Lead Awards Donor
Joined

Jun 16, 2019
Posts

2,452
Reaction score

2,690
Points

38,770
Location
Plus Coins
Pronouns

she/her
I thought I was tagged because I'd reached the top ten by some fluke
Congrats everyone! Hope you like the new banners!
Events Elite Squad Best UpdatersTop Poster Of Month
Joined

Jun 15, 2019
Posts

212,926
Reaction score

199,436
Points

159,820
Location
Plus Coins
Pronouns

He/Him
congraatss everyone!
Joined

Jun 19, 2019
Posts

7,347
Reaction score

3,954
Points

28,820
Location
Plus Coins
I just wish summer could never end.
Events Elite Squad Sixth Place HoE User of the Month
Joined

Jun 30, 2019
Posts

6,159
Reaction score

20,411
Points

99,920
Plus Coins
Pronouns

She/Her
congrats!
This site uses cookies to help personalise content, tailor your experience and to keep you logged in if you register.
By continuing to use this site, you are consenting to our use of cookies.