Posts

1,347
Reaction score

594
Points

10,120
Location
Plus Coins
Babymetal
(stylized as
BABYMETAL
) is a Japanese metal idol band. Their line-up consists of
Nakamoto Suzuka
as "Su-metal" and
Kikuchi Moa
as "Moametal". The live lineup also consists of two backup dancers known as MUSCLE-METAL. The concept of the group is a fusion of the metal and idol genres. The two girls and their band are managed by the Amuse talent agency.
Nakamoto Suzuka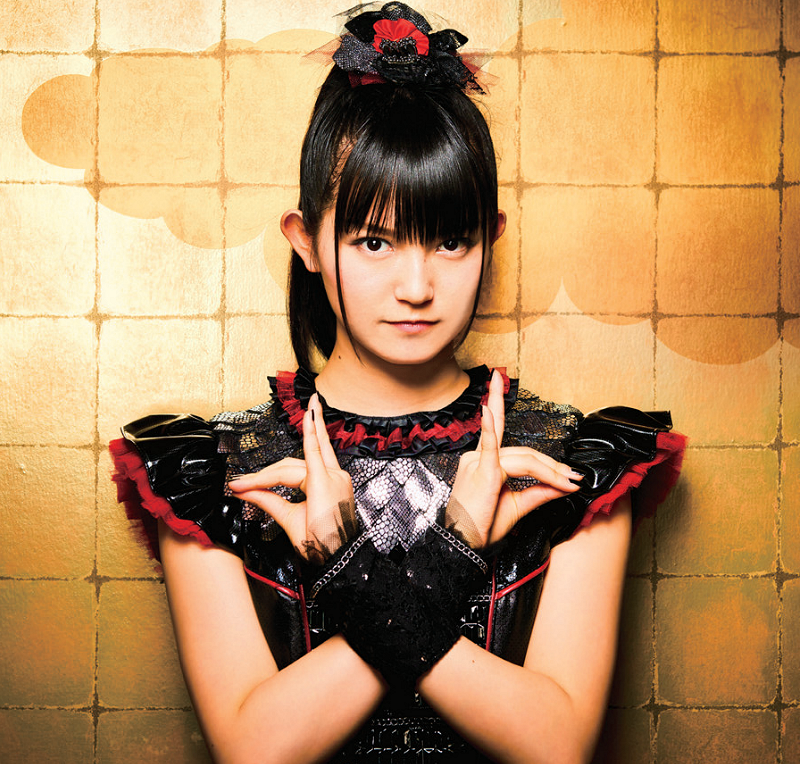 Name: Nakamoto Suzuka (中元すず香)
BABYMETAL Stage Name: SU-METAL
Former Stage Name: SUZUKA
Birthdate: December 20, 1997
Birthplace: Hiroshima Prefecture, Japan
Height: 160cm (5'3)
Weight: 37kg
Shoe Size: 23cm
Family: 2 Older Sisters, middle sister is Nogizaka46 member Nakamoto Himeka
Collects: Books and Stationary
Favorite Phrase: Be Truly, Well (めっちゃ・えっと〜)
Kikuchi Moa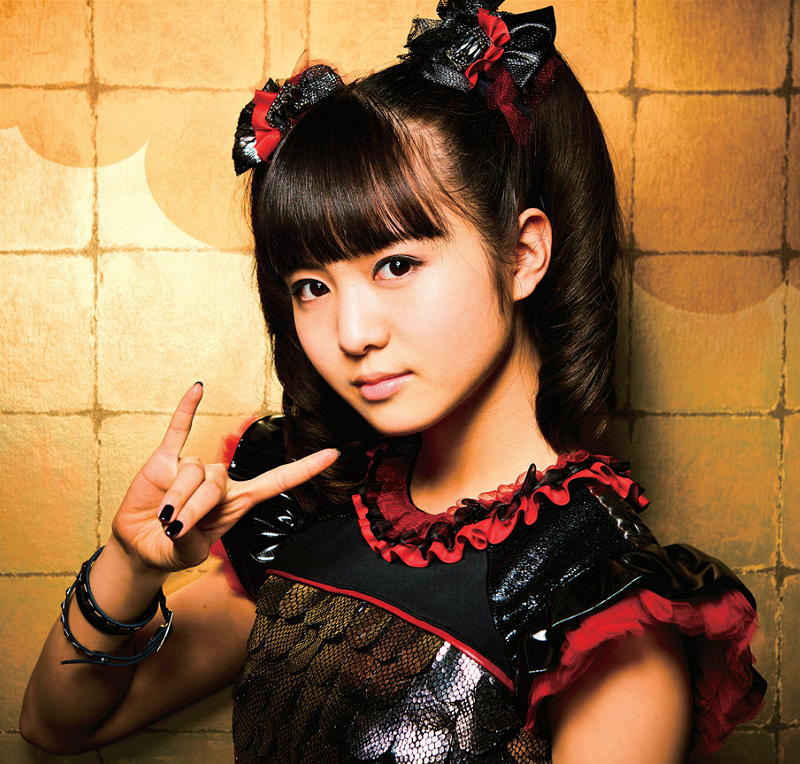 Name: Kikuchi Moa (菊地最愛)
BABYMETAL Stage Name: MOAMETAL
Birthday: July 4, 1999
Birthplace: Aichi Prefecture, Japan
Blood Type: A
Height: 154,5cm (5'1)
Shoe Size: 23cm
Hobbies: Guitar, Sports
Favorite Food: Umeboshi and Fried Nankotsu
Dream: Voice Acting
What do you want the most now: New Guitar
One thing you want to challenge yourself: Recital with a musical instrument and Musical
A place that you hate to go: In a dark place alone
Most embarrassing moment: I once called my teacher "Mama".
Kami Band members
Takayoshi Ohmura – guitar (2013–present)
Leda Cygnus – guitar (2013–present)
Isao Fujita – guitar (2015-present)
Boh – bass (2013–present)
Hideki Aoyama – drums (2013–present)
Avengers
Riho Sayashi – backup dancer (2019-present)
Kano Fujihira – backup dancer (2019-present)
Momoko Okazaki – backup dancer (2019-present)
Past members
Yuimetal (Yui Mizuno) – lead and background vocals (2010–2018)
Mikio Fujioka – Kami Band; guitar (2013–2018; died 2018)
Metal Galaxy
Released: October 11, 2019 (JP)
Label: BMD Fox Records, Toy's Factory, Amuse, Inc.
Formats: CD, DVD, digital download, LP
Discography
Babymetal
Released: February 26, 2014 (JP)
Label: BMD Fox Records, Toy's Factory, Amuse, Inc.
Formats: CD, DVD, digital download
Metal Resistance
Released: March 29, 2016 (JP)
Label: BMD Fox Records, Toy's Factory, Amuse, Inc.
Formats: CD, DVD, Blu-ray, digital download, LP
Metal Galaxy
Released: October 11, 2019 (JP)
Label: BMD Fox Records, Toy's Factory, Amuse, Inc.
Formats: CD, DVD, digital download, LP
Last edited: