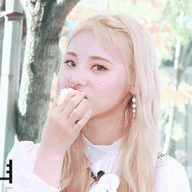 뉴이스트 ❤️ 동호회 🐯
Translation Lead
Donor
Joined

Jun 16, 2019
Posts

342
Reaction score

377
Points

23,570
Location
Plus Coins
Presenting maknae NingNing's "Vivi" ten Q&A
2021.04.10
Article: KPopDays
Translation: Vanilla Cupcake
Let's ask aespa 10 questions ♡ Today, we present maknae NingNing!
Q1: Describe yourself in three words!
NingNing: Sexy, confidence, divaaaaa
Q2: Describe aespa in three words!
NingNing: Cheerful atmosphere, contrast, almighty
Q3: Use a phrase to describe NingNing! (This is a question for members other than NingNing)
Karina: A baby with powerful vocals
Giselle: An adorable girl
Winter: A baby with unstoppable energy
Q4: What is your favorite phrase?
NingNing: You did well!
Q5: Who do you admire?
NingNing: Beyonce, Rihanna, XXXTentacion
Q6: What do you notice the most when you first meet someone?
NingNing: I want to stare into their eyes while we talk.
Q7: What's your favorite food?
NingNing: Hot pot, taro milkshake, yakgwa
Q8: What is a popular phrase used in the group?
Everyone: Muyaho~
Q9: What is your beauty rule?
NingNing: I can't fall asleep without putting on lip balm.
Q10: Everyone says aespa's TikTok is cute and entertaining, what is your favorite type of clip to flim?
NingNing: Because the beat of the song is so hard to keep up, we often take an hour to film (laughs)
SKZ Simp 🍇🍇🍇
Early Supporters
Joined

Jun 26, 2019
Posts

1,511
Reaction score

1,596
Points

9,370
Location
Plus Coins
Awwwe shes so cute.
Do I have another daughter
The end is merely a dream within a dream
Donor
User of the Month
Joined

Dec 28, 2020
Posts

2,171
Reaction score

3,452
Points

12,320
Location
Plus Coins
She is very cute. Love the questions that were asked and she gave such lovely response
Last edited:
stars over me
Graphics Lead
Awards
Donor
Joined

Jun 16, 2019
Posts

1,918
Reaction score

2,269
Points

29,770
Location
Plus Coins
Yayyyy Ningie
Awwwe shes so cute.

Do I have another daughter
We love to see it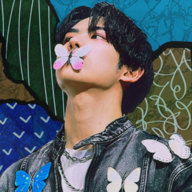 Proud Soomanie
Community Manager
Moderator
Events Trainee
Top Ten Elite
Joined

Jun 16, 2019
Posts

2,180
Reaction score

5,043
Points

32,670
Location
Plus Coins
Korea's future it girl, we love to see it
PD-nim
First Place Elite
VIP+
Early Supporters
Joined

Jun 16, 2019
Posts

13,290
Reaction score

11,321
Points

51,120
Plus Coins
Ningning doesn't like to be call "cute" but even her answers are cute. Saying the other members are babies when she is a baby too
Joined

Jun 15, 2019
Posts

113,835
Reaction score

167,198
Points

128,820
Plus Coins
i can't help but to fell for her because her addictive laughing is my new aesthetic, she's unbelievably cute