Solar wrote her own part and even the melody!
How did you feel when you got the call about the Collab?
Solar: Ravi had actually spoken about featuring once before but unfortunately we couldn't, so when he asked me this time I was really happy and I wanted to do really well.
How did you end up working together with Solar?
R: I've always wanted to make music together. The song suits her and I also felt it matched really well with her overall image so I sent out the request. I got a reply really fast and I'm really thankful that we could do it.
Solar, you wrote the lyrics of your part?
Solar: I though the title was really cool, so when I read the lyrics and it was about a really strong woman, so I visualized myself as that woman (Ravi: it is you
) and got into it and ended up writing the lyrics.
Solar's lyrics ooze confidence, so when do you feel like you're most confident?
Solar: I think it's when I'm with my fans. When I'm in the stage since the fans are with me I get the confidence to perform better.
Ravi: long essay about his love for fans got fast-forwarded
R: Leopard ft Solar will be out on 22nd. We worked hard and enjoyed working on this song, you can feel our chemistry so I hope you all will enjoy it.
Solar: Thank you for giving me this opportunity.
It will be out soon I hope you all listen to it.
R: If we get a chance I hope we get to perform together too!
Ravi teaching solar the groovl1n sign lol
And Solar walking into the recording booth after Ravi and the mic was too high and goes "oh so tall"
(
trans cr.
)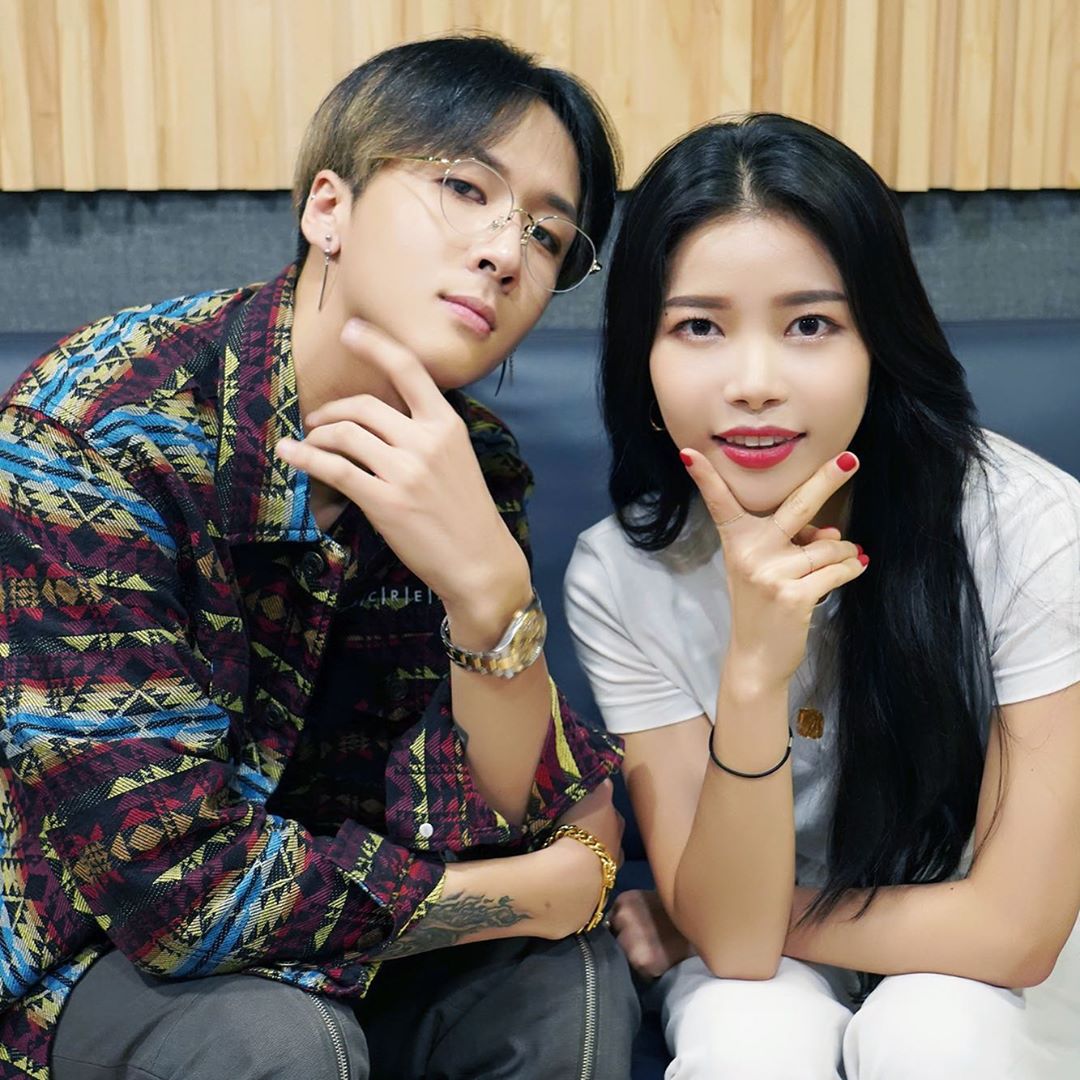 Song will be out in ~half an hour!
>_<
Social Media
Top Ten Elite
VIP+
Donor
Nara
Posts

8,303
Reaction score

108,022
Points

78,320
Plus Coins