Buying a house
Buying a property is an exciting yet daunting task. It's the biggest purchase you can make in life so you want to be hopeful yet realistic. My aunt is a real estate agent and growing up I've seen her work hard helping clients buy and sell houses while also buying/selling properties herself as investments. I admire her expertise in real estate investing; hopefully in the next year I can take the big step and buy a house of my own.
Here are some steps and tips that can help in making the big step that applies no matter which geographic area you live in. If you live in a competitive area where buyers outnumber sellers, be sure to be prepared ahead of time by having a 1) real estate agent, 2) lender, and 3) home inspector in place who can respond promptly when you need assistance.
Choosing a good real estate agent is one of the most important tasks. They will help you go through the process of buying a home from start to finish: figure out which neighborhood you should live in, tour the house with you, how much to put in offer for the house, go through the contracts, and move to the new place. Buying is a complicated process and having a good agent makes this process go a lot smoother. Try to get a good agent either through word of mouth or reviews. Make sure they're accredited in the area you are looking to live in.
Lender would be the bank who would give you the loan to purchase a house. Apply for a loan with them, and they would check your credit score and income to see if you have the ability to pay back the loan. They'll give you a preapproval letter which you would need when you want to make an offer on a house. Lender can help you assess the maximum price of house you can afford based on your finances.
Home inspector would be the inspector who would be able to tell you if there are flaws in the house (mold, structural issues, and water damage) that could impact your decision to purchase. Inspector should be accredited and preferably have a good reputation.
Once you have the right people in place, you would want to think about the neighborhood you want to live in. Is the neighborhood thriving? Desirable areas are the ones that have proximity to amenities (shopping mall, grocery store, park, playground, schools, etc). If the house is near the commuting distance of major or growing companies (e.g. Amazon) and/or be in a good school district, then the value of the home is generally expected to go up. Go for a safe neighborhood in which you can walk freely at night; if you see poor unkempt neighborhood with graffiti sprayed on road/sidewalk and trash lying around, you should think twice about living there.
Don't forget to think about the characteristics you would want in a dream house. Maybe there's no such thing as a dream house; be reasonable with your wants because characteristics you seek in a house may be hard to find in the neighborhood you would like to live in. Do you prefer a single story house or a two story house? Basement or no basement? How many bedrooms and bathrooms?
Universal characteristics of a house that are desirable are following:
Good sunlight
No structural issues (has flat floor and doesn't have cracks on walls)
Well kept front yard and backyard
Ample garage space
Good neighborhood vibe
Short commute to work or schools
Once you have the desired characteristics and the professionals ready to help you, you are on the right track. Even if you find a house you really like, you may see some setbacks such as lender rejecting your loan application or seller not accepting your offer because they found another potential buyer whose offer they prefer. So even with setbacks, don't give up and be positive about this whole process and you'll eventually make the most valuable purchase.
However, there's no need to be pressured to buy a house when you're not ready. If you aren't sure about which neighborhood you want to live in and are still figuring out the finances, it would be better to rent for a time being. Buying a property is a huge investment and it should be thought out carefully.
Hope this information is helpful and thank you for reading <3
Last edited:
✧Y✧
Content+
Donor
Early Supporters
As someone who is planning on moving out so on this is really helpful~ thank you!!
Taeyong wanna talk to some BOYS
Social Media
Joined

Apr 15, 2020
Posts

1,176
Reaction score

5,360
Points

27,820
Location
Plus Coins
looks like I'll be turning to you for real estate advice when I plan on moving out
thank you nara~
As someone who is planning on moving out so on this is really helpful~ thank you!!
I'm glad this is helpful for you
looks like I'll be turning to you for real estate advice when I plan on moving out

thank you nara~
Thank you Yong~ I'm not the best person for real estate, but anytime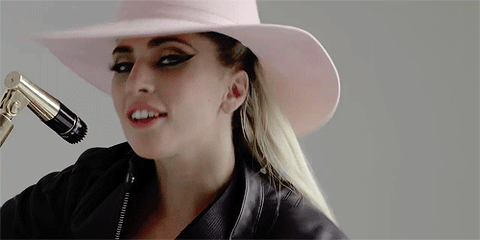 Ummm, an original submission idea for sure, thank you
Jsjskd I know it's not that original but thank you
Joined

Jun 15, 2019
Posts

121,240
Reaction score

169,594
Points

128,820
Plus Coins
waaaiitt,, so you're actually a real estate agent, queen??
jkjkjkjkkk
well, what do you expect from a queen? she owns a castle~
PD-nim
First Place Elite
VIP+
Early Supporters
Joined

Jun 16, 2019
Posts

14,425
Reaction score

11,654
Points

51,120
Location
Plus Coins
This submission is so unexpected but cool. It shows that you know a lot about the theme and these are really good advices,great job Nara!
waaaiitt,, so you're actually a real estate agent, queen??

jkjkjkjkkk

well, what do you expect from a queen? she owns a castle~
Thank you
I'm not an agent tho
Nations Idol
Early Supporters
Joined

Jun 15, 2019
Posts

3,248
Reaction score

3,385
Points

19,220
Location
Plus Coins
I'll try to remember this when/if the time comes
Never Knows Best
Events
VIP+
Top Ten Elite
Third Place HoE
Joined

Jun 18, 2019
Posts

1,963
Reaction score

3,494
Points

49,770
Location
Plus Coins
A very educational post
I'll keep these things in mind whenever I finally move out and get my own place
This site uses cookies to help personalise content, tailor your experience and to keep you logged in if you register.
By continuing to use this site, you are consenting to our use of cookies.