🚀🚩
Social Media Lead
VIP+
Joined

Jun 17, 2019
Posts

4,965
Reaction score

12,684
Points

59,920
Location
Plus Coins
Elite Points (Sept. + Oct.)
DONGHUA REVIEW: "TIANBAO FUYAO LU"
Written by: Polaris_Tae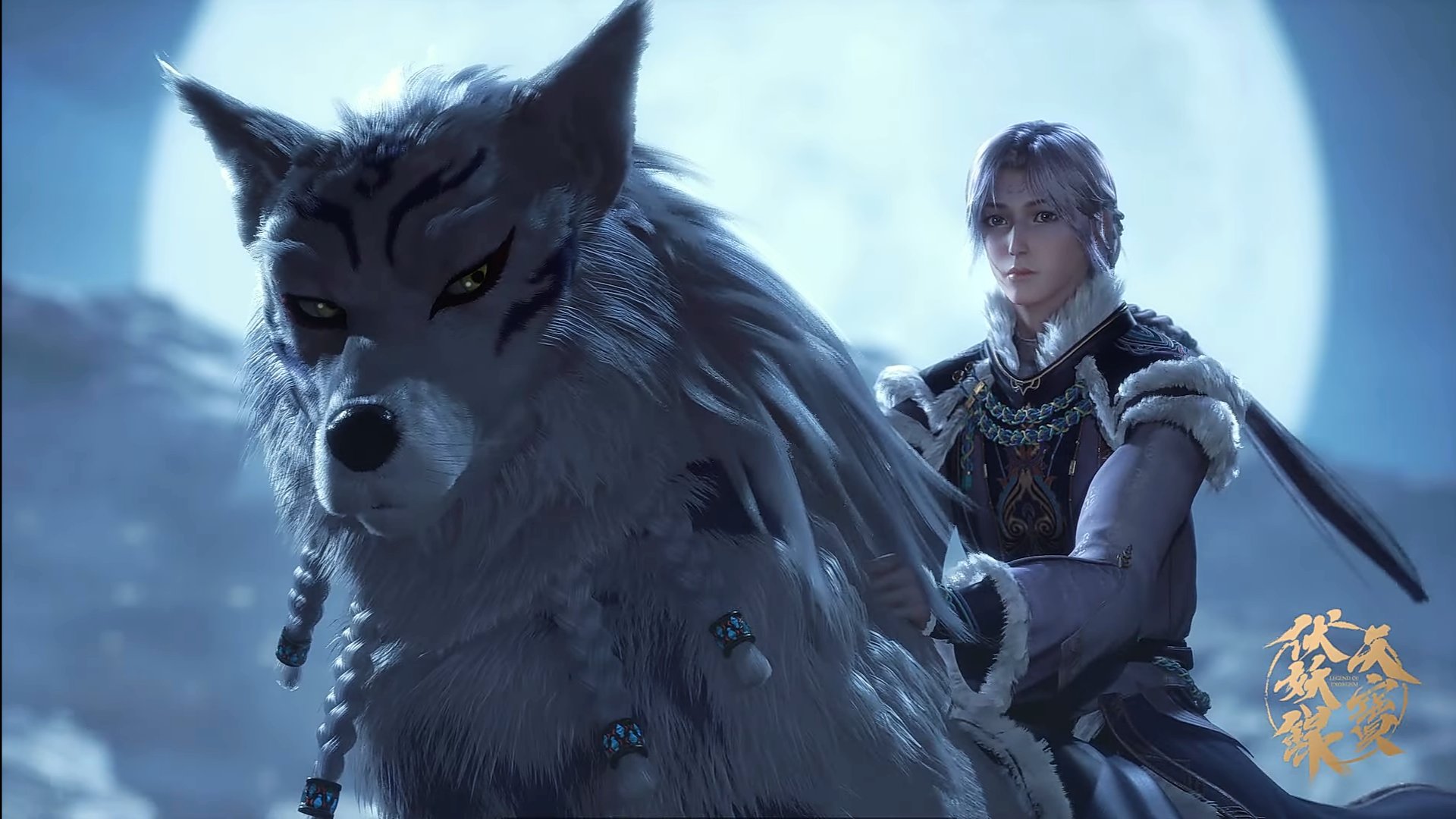 "Tianbao Fuyao Lu" — otherwise known as "The Legend of Exorcism" — is a Chinese donghua based on the Chinese BL web-novel of the same name by Fei Tian Ye Xiang about Kong Hongjun a human/Yaoguai hybrid. A Yao is essentially a catch-all term used to describe something that is not human in nature. In this context, a Yaoguai is an animal or animal spirit that has gained immortality through cultivation and enlightenment. This review will focus on the first season of the donghua, which was broadcast through the video platform Bilibili from the beginning of July 2020. An interesting side note, the author of Tianbao Fuyao Lu often goes by many pseudonyms in order to not limit himself to one niche market in the c-novel fandom, thus you may find him under another name when writing heterosexual novels. Fei Tian Ye Xiang is also one of the few openly gay male authors that can be found within the danmei community.

The donghua opens with the death of our main characters father, Kong Xuan, a Peacock Yao and the incarnation of the peacock king at the hands of Acalanatha, a Buddhist deity tasked with defeating the obstacles and devils which hinder the practice of Buddhism. Thus Kong Xuan being targeted in this way gives us the assumption that he somehow found himself in the crosshairs of not just Buddhism, but their protecting deities as well. We find out that Kong Xuan has the corrupted seed of mara inside his body, becoming a demon/Yao hybrid; which has thus put a target on his back at the hands of Acalantha, along with entering the human world and fathering a child (Kong Hongjun) with a human wife.
Following the death of his parents, our main character, Kong Hongjun is taken away from the human world and into the Yaojin palace by Qing Xiong, the brother of his father and the golden garuda Yao to be raised by the Yao King & one of the three lords of yaojin palace, Chong Ming, who happens to be a phoenix Yao and Kong Hongjun's oldest uncle. While growing up, it is evident that the now sixteen-year-old Kong Hongjun lived a very sheltered life as he is often seen playing tricks on his uncles — at one point making his adopted father burst into a violent fit of sneezes that caused the entire Yaojin palace and the surrounding area to burst into flames due to the latter's inherent god-like phoenix abilities — as well as the fact that he was never allowed to travel out of the Yaojin palace and into the human world since arriving in the palace as a child.

Kong Hongjun later receives a summons from the exorcist department in Chang'an ordering him to return to the human capital and help fend off yao's in preparation for the eventual return of Mara set to happen in four years. Hongjun's adoptive father, Chong Ming, however, does not approve of this mission, as it would mean going after his own kind, as both he and Hongjun are Yaos, as well as the fact that he still holds a grudge against the mortal realm for the death of his third brother — Kong Hongjun's father — Kong Xuan, leaving him to raise Hongjun, a parentless orphan alone. He eventually is convinced following an intervention by Qing Xiong, and Hongjun along with Zhao Zilong — a talking goldfish that has failed at deification and is essentially a fish with arms and legs — head of to Chang'an equipped with elemental throwing knives, the Chen Family's Heart Lamp, his deceased father's Pentacolored Sacred Light and Chong Ming's Phoenix Feather in search of the exorcism department.
Our main and side characters: (L-R) A-Tai, Mo Rigen, Kong Hongjun, Li Jingrong & Qiu Yongsi
The animation studio behind Tianbao Fuyao Lu is the exact same studio that is responsible for the donghua adaptation of one of China's hottest BG IP, Duoluo Dalu -- or Soul Land in English -- whose seasons regularly cross the 1 billion view mark in record time. Sparkly Key, the animation studio behind Tianbao Fuyao Lu is often hailed as one of the best Chinese studios when it comes to the computer-generated animation style that we see in Tianbao Fuyao Lu (as well as its predecessor Soul Land) and this is for good reason. Right from the beginning, we are delivered a visual spectacular of Kong Xuan battling the diety of Acalanatha and the fight scenes that ensue from the conflict. However, once the poot begins to develop and the animation progresses along with it we see that there is one particular detail that stands out to us; the fact that like most shows, the filler characters -- often used to fill out a scene -- are far less detailed than our main cast. In a 2D anime, I wouldn't pay this much detail, however, in a 3D animation, that pays so much more attention to detail this issue just sticks out like a sore thumb. Aside from this main factor, and a few technical glitches throughout the final few episodes -- where the studio was likely running low on budget -- I found the animation to be absolutely stunning giving us, even more, to hopefully look forward to later on in the future seasons.
Qiu Yongsi
If there was one thing that I wished that was expanded upon during season one, it would be the backgrounds of the side characters, such as A-Tai & Qiu Yongsi. The latter in particular we know almost nothing about, and with a similar powerset to Naruto Shippuden's Sai, where he can bring paintings to life, while also havinng a quiet disposition I can't help but be intrigued with the character. However, as this is based on an already established IP with an already dedicated following, we will likely have to follow along the lines of the original story, where the background characters will remain just that, background characters until the plot further develops in the later seasons of the show.

In conclusion, the first season of Tianbao Fuyao Lu was fantastic in its ability to convey a compelling story with overall interesting characters while also gifting us with fantastic 3D animation. I just hope that in future seasons they can further expand on the lore and its side characters of the series --such as Qiu Yongsi & Mo Rigen -- that were often pushed to the side in favour of developing the plot.
​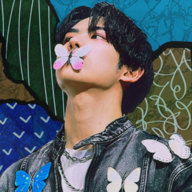 Proud Soomanie
Community Manager
Moderator
Events
First Place Elite
Joined

Jun 16, 2019
Posts

2,552
Reaction score

5,420
Points

40,170
Location
Plus Coins
Elite Points (Sept. + Oct.)
ooo that's interesting, I've never watched one of those, they look more like a game than a cartoon
it's pretty
✧I like The View right now✧
Content+
Donor
Early Supporters
Joined

Jun 20, 2019
Posts

2,338
Reaction score

8,258
Points

28,320
Location
Plus Coins
Elite Points (Sept. + Oct.)
I love the art style! And I'm always looking for more shows
a lovelinus ❄️
VIP+
Early Supporters
Joined

Jun 15, 2019
Posts

130,318
Reaction score

172,456
Points

128,820
Plus Coins
Elite Points (Sept. + Oct.)
this is such a great review, as expected from our social media general manager
PD-nim
VIP+
Early Supporters
Top Ten Elite
Joined

Jun 16, 2019
Posts

15,561
Reaction score

12,026
Points

54,120
Location
Plus Coins
Elite Points (Sept. + Oct.)
This is a whole new world for me!! Great review!
If you could recommend a donghua to a newbie like me, which one would it be?
Nations Idol
Early Supporters
Joined

Jun 15, 2019
Posts

3,321
Reaction score

3,522
Points

19,220
Location
Plus Coins
Elite Points (Sept. + Oct.)
That was a great and thorough review! I liked that you explained some of the things on the side that are not directly related to what happens in the animation to give the reader more context on the work and its origins