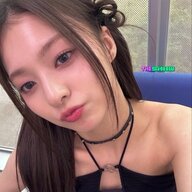 Girl Groups Supporter
Donor
Early Supporters
Joined

Jun 16, 2019
Posts

5,285
Reaction score

4,181
Points

20,720
Location
Plus Coins
The Last Hope : Origins
This is the story of seven girls trying to pursue their dream. Not only for themselves. Because behind each dream there is a story, and not all stories are happy. Will they succeed ?
​
Han Dal-Rae, born in 2003, from Sacheon, South Gyeongsang Province
Her parents worked in a fish market, the father was often busy at the harbor while her mother sold products from the sea. Their job wasn't easy and her father's health got worse over the years. When her mother was diagnosed with breast cancer, every member of the family tried to find a way to pay for the treatment.
Her older brother was already in college and he was trying to do his best to get a good job among one of the country's most renowned companies. Her older sister was living in Séoul and working in a restaurant. For Dalrae, the maknae, time was short. While her parents were still able to work and to live without any help, she wanted to audition in order to become an idol. It was the fastest way to earn enough money for her mother but it was also a risky and uncertain path.
Her father didn't want his daughter to leave at first. But when he saw how much Dalrae grew and how determined she was to save her mother, he didn't oppose but he gave her one year to succeed to be a trainee. So Dalrae moved to Seoul and lived with her sister in a small apartment.
Dalrae never sang nor danced in her life, she never travelled to Seoul and she didn't have much resources like money or contact. However she had two things : her strong mind and her pretty face.
​
Ryu Hye-Mi, born in 2004, from Hongcheon County, Gangwon Province​

Hyemi lived in a mountainous area where her family produced rice and vegetables. When she visited Seoul during her childhood, she said she wanted to live there and she wanted to buy her parents a house in the city, far from their tough life in the countryside. She was different from her younger brother. Hyemi loved urban areas while her brother would never leave his rural life and he would eventually manage the farm in the future, replacing his old father.
The whole family always supported Hyemi's wish to live in Seoul and to become an idol. She promised them she would buy them a house one day and to give them a better life.
That's why each day, after school, she travelled alone to Seoul and sought every known company in order to audition, to be accepted as a trainee and maybe one day she would debut.
Her main strength was being very autonomous, her parents were always busy so she learned to cook, to travel and more by herself. She was more mature and more confident than most kids and teenagers of her age.
​
Park Eun-Young, born in 2002, from Ulsan​

Divorced parents, the father was a violent alcoholic man and spent some years in prison. So her mother raised her alone and they both lived with Eunyoung's maternal grandparents in a big and decrepit apartment. When her mother felt ill and was unable to work, all hope was put on Eunyoung's shoulders.
The young and unique daughter was gifted with a beautiful singing voice so she took the opportunity to compete in singing contests. Eunyoung felt things were getting better : while her mother's health was stabilized, she was noticed by some music industry scouts. Moreover when a stylist found her perfect styling and makeup, the attention was even stronger and she stood out among many contestants.
Eunyoung went through many competitions and phases and finally participated in a big final which occured in Seoul. With her mother's and her grandparents' support in the public, she gave her best performance ever and won.
After her first place, many renowned music, entertainment and acting companies wanted to hire her. The path to fame and to money was closer than ever.
​
Hwang Ae-Jung, born in 2004, from Yesan County, South Chungcheong Province​

Since her childhood she was noticed for her visual. She was always popular at school and in her hometown. Aejung grew up in a religious family with traditional values and she has an older brother. She was a very obedient daughter, her parents never allowed her to wear revealing clothes and she never had a phone.
At every local festival or event people always wanted Aejung to participate, to represent, because the townsfolk wanted to exhibit her in order to catch people's attention. Aejung was known to sing during these occasions wearing a beautiful dress.
One day her parents were approached by a rich religious superior, linked to some megachurches in South Korea. He wanted to marry his son to Aejung in the future, when they become adults, and offered many advantages if the parents accepted the deal. It was a whole new life awaiting for them.
However Aejung heard about this story and for the very first time she went against her parents' will but suggested another deal : if at 19 Korean age she didn't debut as an idol she would return home and marry the boy, otherwise they would have to let her live her own life. It was a risky deal but surprisingly her parents considered and accepted the arrangement. They were probably confident that their daughter was going to fail because she never left the county and she was never able to take care of herself alone.
Aejung travelled alone to Seoul, not knowing what she should do, but if she wanted to avoid a forced marriage she must succeed.
​
Seo Na-Ra, born in 2005, from Incheon​

Nara was a typical Korean teenager, active on SNS with her phone, following every trend, she was interested in food, styling and makeup. She was part of a dance group, doing K-pop covers especially and posting their videos on their Youtube channel. They were mainly busking and sometimes they danced on some small scenes in Incheon and in Seoul.
Nara was the youngest and the smallest of her group, however she was the one people would notice because she was a good dancer and especially because she was cute and pretty. That causes some of her fellow members to be jealous, they bullied her and spread bad rumors. Yet they couldn't sack Nara because they had more to lose without her. But the situation couldn't last longer with many internal issues between the members. The dance group disbanded after two years.
So she joined her school's dance section and tried to audition in order to become a trainee but she lacked determination so she never succeeded to become one. Nara was the type of person to be naturally talented without doing as much effort as other dancers, that "lazy" attitude got her in trouble many times when she was training with her former dance group members or when auditioning.
In fact, Nara felt lost but she loved to dance and dreamed of performing in front of a big audience.
​
Ahn Sae-Byeok, born in 2004, from Jecheon, North Chungcheong Province​

She was a child actress and a child model for a short time. Otherwise she spent most of her life in Jecheon. Her mom owned a hairdresser salon and her father one small cafe. Saebyeok was an athletic, energetic and a funny teenager. She was pretty but she was always wearing comfortable outfits and barely did any makeup. Despite her style and her straightforward character she was popular among her male classmates.
Sadly if at school everything was fine, at home it wasn't the case. Her parents called her "the ugly one" and favored her older sister who was "more beautiful and more talented" when at school it was the opposite. Hence Saebyeok never got a nice relationship with her.
Because her home was so stressful she decided to leave the city as soon as possible. One of her aunts lived in Seoul and she would gladly welcome and help her niece if needed.
During a journey to Seoul with her classmates in order to attend an event, she finally decided to dress well, put makeup and accessories on her face. Her comrades and even her teacher were amazed about the change. It was during a walk in the street that she got noticed by scouts from entertainment and acting companies. They gave her their company's card and number to her.
Saebyeok saw an opportunity to escape her home and to demonstrate to her family they were wrong about her regardless if they agreed or not about her decision to become an idol.
​
Jeong "Hellen" Hyun-Hee, born in 2001, from Seoul​

Hyunhee, from a very wealthy background, lived a very comfortable and luxurious existence. She got the best education, she studied abroad in the USA and in England, she lived in China and in Japan. That's how she learned to speak English, Chinese and Japanese. During her time overseas she took the name Hellen in order to have an easier name for her teachers and her classmates. Her parents were influential, they were linked to many chaebols and to powerful politicians. They own some buildings across the country and the family lives in a huge mansion.
Since Hyunhee lived in South Korea she got into sport. For example she exercises to keep her fitness and her beautiful body proportion and she runs for her stamina and to evacuate stress. She was also interested in art, she learned how to play guitar, piano and taegum, a Korean type of flute. Moreover Hellen took vocal, rap and dance lessons.
She wanted to challenge herself to become an idol and requested her father to help her. So he planned to create an entertainment company and to debut a girl group in the future with his daughter as the leader. Hyunhee and her father tried to learn as much as possible about the entertainment industry, how to manage a group, learn K-pop history and learn every mistake made by previous or current labels in order to get ready.
But Hyunhee knew it was going to be difficult and she wondered how she would get along with her members and how she would manage to live with them everyday. Furthermore she was from an elite social class, privileged and who didn't need to worry about the future. If Hellen wanted to avoid being the "rich spoiled kid", she had to confront other people's reality, listen to them and understand them. The challenge wasn't easy.

​
Seven stories, all soon linked together. But that is a tale for another time​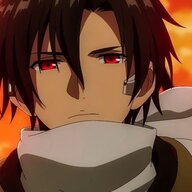 ♫ i'd love to see me from your point of view ♫
Events Deputy Lead
Joined

Jun 16, 2019
Posts

3,437
Reaction score

10,113
Points

51,670
Plus Coins
I read this the other day. I love how you managed to create 7 different backgrounds for each girl. I suppose this is only a prologue. You'd definitely expand and write a full story on it
✧Y✧
Content+
Donor
Early Supporters
I will anticipate the series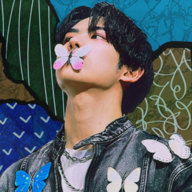 Proud Soomanie
Community Manager
Moderator
Events Trainee
Top Ten Elite
Joined

Jun 16, 2019
Posts

2,257
Reaction score

5,172
Points

32,670
Location
Plus Coins
stanning Dalrae
엄지는 내 장미
VIP+
Early Supporters
Joined

Jun 15, 2019
Posts

9,686
Reaction score

10,481
Points

54,120
Location
Plus Coins
Well written and intriguing to be sure.
Waiting for more.​
Joined

Jun 15, 2019
Posts

121,240
Reaction score

169,593
Points

128,820
Plus Coins
woow a nugu gg looking for roty will be started.
this is such great story, can't wait for the sequel
PD-nim
First Place Elite
VIP+
Early Supporters
Joined

Jun 16, 2019
Posts

14,425
Reaction score

11,654
Points

51,120
Location
Plus Coins
They have everything to be successful! I can't wait to read their journey from bottom to top
Btw,my bias is Ae-Jung!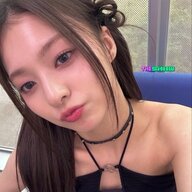 Girl Groups Supporter
Donor
Early Supporters
Joined

Jun 16, 2019
Posts

5,285
Reaction score

4,181
Points

20,720
Location
Plus Coins
I read this the other day. I love how you managed to create 7 different backgrounds for each girl. I suppose this is only a prologue. You'd definitely expand and write a full story on it
I had to do some research but I love to create characters. Yes it was only to tell their background, a prologue
I don't know if I'll write the full story, it would of course take much more time to do it
stanning Dalrae
A very touching story as she wants to save her mother, people would support her and wish her to succeed
woow a nugu gg looking for roty will be started.

this is such great story, can't wait for the sequel
I never wrote a K-pop fiction, if I'm going to write the sequel it would take more time to think about it since I wanted to write a short story
They have everything to be successful! I can't wait to read their journey from bottom to top

Btw,my bias is Ae-Jung!
Main vocal !
I will anticipate the series
I'll think about it