Nations Idol
Early Supporters
Posts

4,762
Reaction score

3,067
Points

13,920
Plus Coins
is a mess, and everyone knows this, but it's getting umbearable!!!.
The plot is like...a joke, but the worst part (at least for me) is the elevator format. In my opinion, this format don't work well with the series plot, this format is better for comedy or cartoons, but in a drama/mistery series....NO!!!!!
This season is being so obvious with the elevator format, that i can already predict what is gonna happen next...and it isn't fun.
Right now, the only reason why i'm still watching it, is because i need a closure. I guess sooner or later i'll stop watching and just wait for the announcement of the last season, i'll read a resume of everything i missed and then i'll watch the finale.
I'm so sorry for the actors and actresses that are trapped in a vicious circle because the plot says so...although at the end of the day, they still get paid, but i want to believe it's frustrating for them see their characters going two steps forward and then 1 or 2 steps backward.
The writters want a long tv series, but it's not working because of the plot...and i hope they realize this soon, because i don't wanna hear "Riverdale Season 6".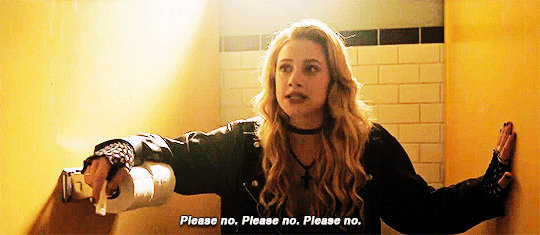 (Sorry for the rant and a biggest apology for any spelling or grammar mistake).
Last edited: