无感 SOTY
Social Media Lead
Posts

2,141
Reaction score

3,593
Points

33,620
Location
Plus Coins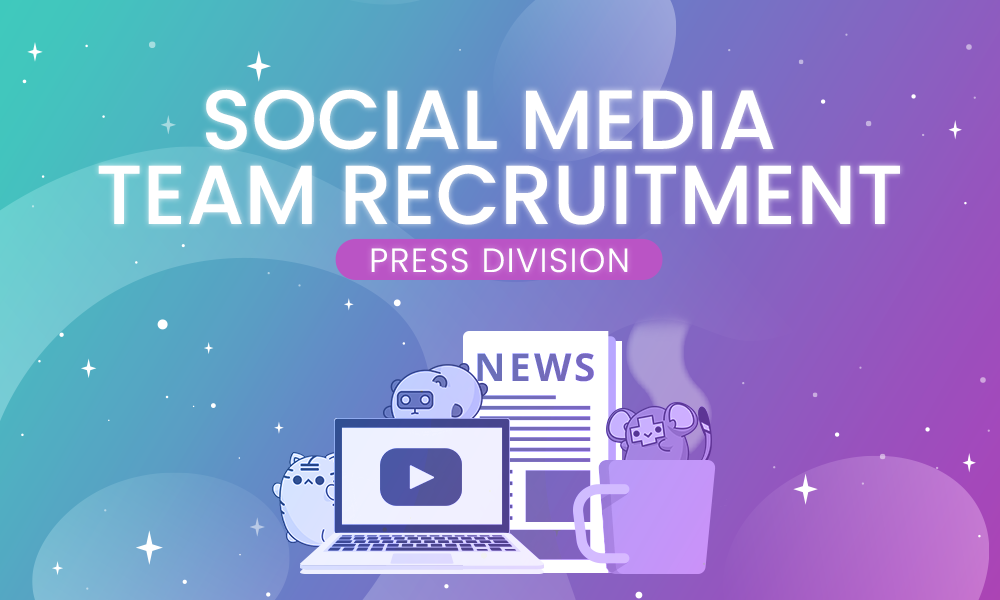 Social Media Team is back with another recruitment, this time for our Press Division!



WE ARE CURRENTLY SEARCHING FOR

REVIEWERS/EDITORIALISTS


THERE IS NO DEADLINE FOR THIS RECRUITMENT.
NO EXPERIENCE NEEDED TO APPLY.
REVIEWERS/EDITORIALISTS
Do you have any opinion to share? Do you want to conduct research and open an unbiased and constructive debate?
You can write reviews/editorials about anything related to Asian Entertainment.
Here is an example
.
You need to be ready to write 2 articles/month minimum.
Your perks: ⨭50,000 for a full article + random bonuses
To apply, please fill this form as thoroughly as possible and send it in a PM entitled "Press Application: Reviews and/or Editorials" to @Polaris_Tae
Username:
Age:
Timezone and availability:
Your devices: (would you work on a computer and/or tablet?)
You would like to write reviews/editorials about...
Have you ever been on any press-related duty?: (if you have examples to link/provide, feel free - experience is NOT mandatory)
Why would you be a good recruit for our Press team ?: (please develop. Any answer shorter than 2 lines will lead to automatic rejection. Feel free to tell us more about yourself, we'd love to get to know you!)
Anything else you'd like to add?:
I'm always available if you have any questions or concerns...
Thank you for your interest, we look forward to reading your application!
​
Last edited: